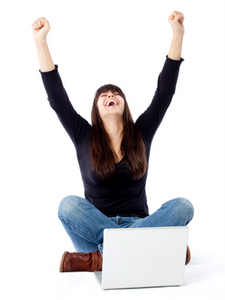 What can make a blog valuable is its connection with a specific audience and ability to educate and entertain them on a subject of interest. A website called GuoTime — "Your guide to the fabulous land of niche bloggers" — makes it their business to seek out some of the best blogs out there to unite them with the readers who need them the most. This month they did a post on the "Best travel nursing blogs for traveling nurses and (aspiring) R.N."
According to its site, GuoTime "is all about finding best niche blogs and experts who can address people's problems and needs." So for those actively interested in travel nursing, thinking about it as a possibility, or even those already working in the industry these suggestions of blogs and agency blogs are really helpful.
The best travel nursing blogs they decided on were Highway Hypodermics, The Gypsy Nurse, Travel Nursing Blogs, and The Nerdy Nurse. Each blog is detailed in terms of exactly why it is a great resource for prospective, curious, or working travel nurses. Highway Hypodermics is recognized as being highly authoritative and especially great for aspiring travel nurses. The Gypsy Nurse is described as a "community designed for people to excel and enjoy travel nursing jobs." TravelNursingBlogs.com is explained as a great resource site with a variety of contributors who are "industry thought leaders." The Nerdy Nurse is a social media pro who is "known for using technology to advocate the nursing profession that she loves."
Among the best travel nursing agency blogs they chose, Medical Solutions, American Traveler, and TaleMed. The post also includes some stats about travel nursing, including some demographic info on travel nurses, and an infograph from The Nerdy Nurse about some of the top travel-friendly facilities out there.
Checking out these blogs will help you better navigate the world travel nursing. Happy reading!