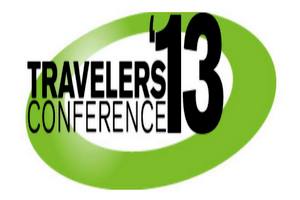 Early warning for the Travelers Conference 2013 (the sixth annual) October 28-29, 2013, in Las Vegas, Nevada. The event is an opportunity for healthcare travel professionals to get together, network, and learn more about the industry through some of the panels, presentations, and roundtables. The networking and social aspects of the conference are also a really valuable experience.
If you haven't heard of the Traveler's Conference here's some more info: According to its website, "The Travelers Conference is held annually and has grown into the largest single gathering of healthcare travelers in the United States. Organized by volunteers who are themselves current or former travelers, the sole purpose of this event is to provide a relaxed setting that gives travelers an opportunity to network with other travelers and industry insiders, earn some excellent CEUs, meet agency representatives in a relaxed, low-pressure setting, and just plain enjoy a tax-deductible Vegas trip."
Some of the presentation topics this year are, "Apples to Apples: Choosing the Right Company," "Contract Negotiation: The Nuts & Bolts," "How is the Money Allocated? Travelers Want to Know," "Travel Healthcare Industry Update," "Housing: Know All of Your Options," "Licensing and Record Management: Keeping Track of All Those Documents," "Hawaii! How to Succeed at this Top Destination," and more.
This year's speakers include Reon Schutte, Joseph Smith, Gene Scott, Epstein LaRue, David Barse, Cynthia Kinnas, Melanie Theriac, Joanie Reneer, Todd Livingston, Lisa Armstrong, and Phil Light. There will also be several get-togethers, including a luncheon, pre-party, happy hour, and more.
The Travelers Conference 2013 will be held at the newly remodeled Flamingo Las Vegas Hotel. Click here for full details on this year's conference and to register. You can find Travelers Conference 2013 on Facebook here.
Has anyone been to the conference in previous years? What was your experience like?