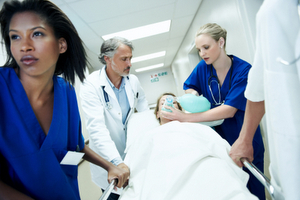 Those who want to become travel nurses often wonder if there are top specialties for travel nursing that they should focus on that would make them more marketable in the industry. In general, the demand in travel nursing tends to follow the demand in the nursing industry at large — which is big and poised to become even huger in the coming years. According to the Bureau of Labor Statistics, nurse employment is projected to grow up to 18 percent between the years of 2011 and 2018.
While it's true that a nurse with any specialty can find work in the travel nursing industry, Healthcare Traveler Magazine recently published an article detailing 7 specialties especially in demand for nurses now and expected to have even greater demand in the future. They spoke with several industry experts and the 7 top specialties for travel nursing that emerged were:
ICU
Telemetry
Neonatal
OR
Dialysis
Labor and Delivery
ER
This is not to say that if a specialty is not on this list it should be overlooked. Every nurse has a natural area or areas of interest and at the end of the day you will be the best at doing work that you are most passionate about. For the most part these top specialties for travel nursing are ranked due to a demand in the aging population or in some cases the need for critical care nurses. Especially when traveling, a nurse of any specialty must be able to jump right into even the most intense situation.
Click here for the full Healthcare Traveler article, which provides an excellently detailed foundation of reasoning for these rankings of top specialties for travel nursing, as explained and defended by industry experts. The article also has some great "Fast Facts" for each specialty.