As 2013 nears its conclusion, Travel Nursing Central is back with our TNC's "Best of Travel Nursing 2013." These annual rankings report on the best hospitals for travel nurses and the best travel nurse agencies, based upon information collected by visitors to Travel Nursing Central.
Check out this handy infographic to see the hospital and agency rankings as well as a cool survey on why nurses decide to travel and a few other travel nurse websites and online communities we think you might find helpful.
We hope TNC's Best of Travel Nursing 2013 is helpful to travel nurses and any aspiring travelers. Happy traveling, all!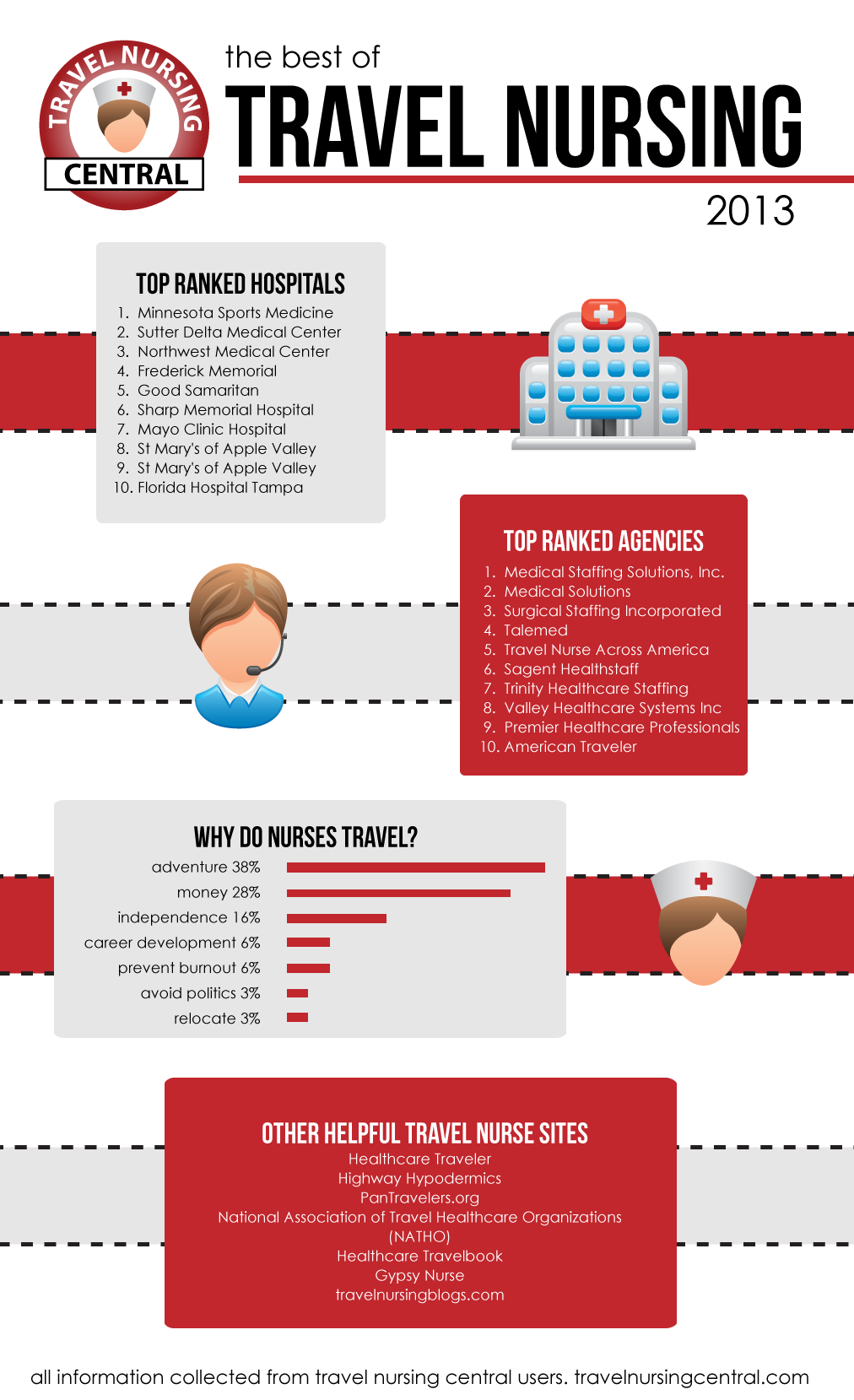 embed this on your site!