By Jeff Della Rosa
The Right Solutions
You have committed to the exciting field of travel nursing, and you want to be a successful healthcare traveler. You are ready to learn yet are unsure of the next step. We want to help you get there! We've spoken to long-time recruiters who have guided nurses and encouraged them on the path to success. They know what nurses have done to reach their goals. Our hope is that you land the job for you. This is part two in the series to help you get the job you want.
It's time to determine your successful career path. Write down step-by-step the path you will take to reach the skill set you want and hang the plan on your mirror. Have a goal of where you want to be in a set number of years. Have patience and be realistic of how long it will take you to reach your goals. One cannot go from working in medical surgical to cardiovascular ICU overnight. As you develop your plan, choose a specialty you want to go into based on what you most enjoyed in nursing school. Select another specialty as a backup plan just in case.
Determine which certifications you will need. Take classes to earn them. If necessary, pay out of pocket for classes. For example, when working in medical surgical, a two-day oncology class might be offered for $200. Find out what assignments you will need to work. As an example, if you want to work in CVICU, recruiters recommend at least two years of experience in CVICU before working the unit as a travel nurse. Bring permanent experience to the job. Two years of experience working in a field such as ICU will help before starting to travel. This experience would allow you to transition from progressive telemetry to ICU.
Volunteer to float to different specialties during your assignments. Some specialties, such as medical surgical and oncology, might be on the same floor. Ask to float to work in other specialties. If you are in medical surgical, see if you can float to progressive telemetry or ICU. Put in your contract that you are willing to float to the units in which you have competency. Travel nurses are often the first to be asked to float. If available, accept opportunities to float to higher acuities. If moved to a higher acuity unit, learn from supervisors and ask questions. If working in progressive telemetry, you might watch a charge nurse remove wires from patients who have just come out of open heart surgery. Then, as you build up their trust in you, you might be given the opportunity to pull the wires. Gain more experience by shadowing a nurse on your own time. Make connections and develop a network of contacts to help you reach your goal.
Find out where help is needed. Ask to be transferred to another department if a position you want becomes available. A hospital would rather move an existing nurse into an open position than hire someone new. Be flexible and have a good attitude. Do not narrow down your options. The more positions you are submitted for, the more interviews you will get. The more interviews you get the more offers you will have from which to choose.
Accept positions at teaching hospitals or academic medical centers. A teaching hospital offers opportunities to learn new skills while on the job. For example, if you are learning to treat burns, the charge nurse would see patients with serious cases, and they might be transferred to you to attend to as they recover. Gradually, you will be given more responsibility until you start to treat the more serious burns. These hospitals operate in conjunction with a university and foster a learning environment. Not only will nurses be developing their skills there, but also future physicians will be working on their residency there. The skills you learn at teaching hospitals will help you get assignments in the future. Here are some links to teaching hospitals: The University of New Mexico Hospital in Albuquerque, N.M., The University of Oklahoma Medical Center in Oklahoma City, Memorial Hermann in Houston, Texas.
While taking on new skills as a nurse is important to your career development, you might find that you are still struggling to get an interview for the job you want. Check back next month for the third blog about getting interviews.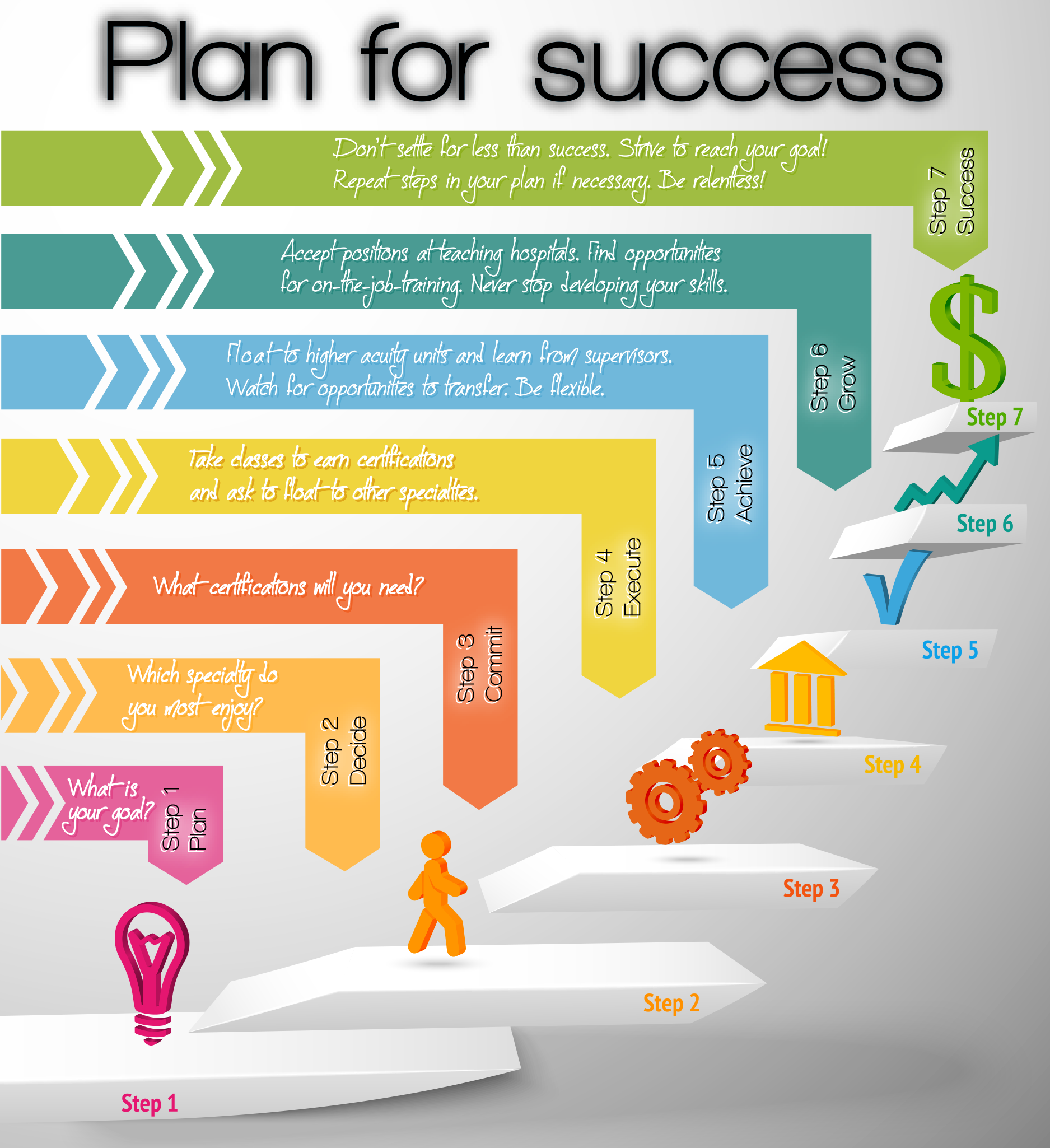 Jeff Della Rosa is social media coordinator for The Right Solutions — a nationwide healthcare staffing company. Reach him via email at jdellarosa@therightsolutions.com. Find out more about The Right Solutions on our website, www.therightsolutions.com. Also, check us out on Facebook, LinkedIn, Twitter and Pinterest.