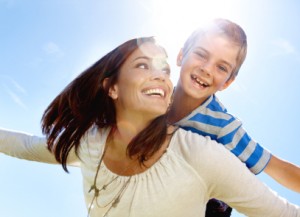 You've had two major dreams in your life: to be a traveling nurse and to have a family. You're at the stage in life where you've reached both goals (congrats!) but unfortunately, you have no idea how to balance them or if having a family is even possible at this stage. Lucky for you, we can help you decide.
Travel Together
Moving your kids from town to town on a constant basis may not be the best idea. They will end up with little sense of permanency and will have difficulties in establishing long-term friendships. However, if your family consists of you and a spouse or you and a sibling, you can see if the other person is willing to travel with you around the country or state. If he or she can work from home, this might be a possibility!
A Constant Presence
When children are a part of the equation, this situation becomes much harder. There are all types of family dynamics, but your children will have to adjust to you not being around all of the time. You should make sure there is someone who is, though. For example, it's best if your spouse has a job where he or she is frequently home when the children are let out of school. This situation could also work if there is another family member, such as a grandmother or an aunt, who is living with the children.
Holiday Schedules
Traveling nurse positions are usually signed on a contract basis, so you do have some amount of say in when you want to work. If you have just finished a tour of being a traveling nurse and the holidays are approaching, consider taking some time off. You'll be able to spend those precious holiday moments with your children, and you might even consider doing this every year. Of course, this isn't financially possible for all families. If that is the case with yours, send a special present or card to your little ones. Have a celebration when you return home at the end of your position as a traveling nurse.
Use the Internet
Fortunately, distance gaps are becoming smaller with the use of the Internet. Use programs such as Skype to read a book to your child or to sit down and watch a movie together with your spouse. You can always email and Facebook family members, but it's nice to have this face-to-face interaction too. If you cannot be together for the holidays, have someone Skype you in to watch your children open presents. You can literally join in at any time that works for you and your schedule. (If children are using social media to connect with you, be sure that they meet the age requirements to do so.)
Being a traveling nurse and balancing family life is difficult. After a few rounds at various hospitals, you might decide that this is not the life for you. However, if you stick with it, you can use these tips to always stay in touch with the people you call family.