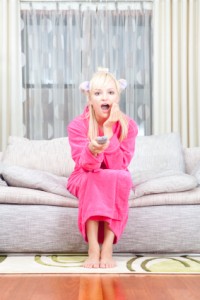 If you always wanted to be on TV here is your chance. A new travel nursing reality show is in the works. Below is an interview with Bryan Severance of Crybaby Media who is putting the cast together.
What is the show about?
The show is about a group of fun traveling nurses that travel to and from the nicer parts of the country. It would focus more on their social lives than at work.
What will it be called?
It is unnamed as of now. Right now is just the casting process.
Who is eligible to apply?
Anyone can apply. We are looking for big personalities that have a lot of fun being a traveling nurse.
How do nurses apply? What do you need from them?
Email a picture and brief description of yourself to bryan@crybaby-media.com
When is the deadline to apply?
No deadline. But the sooner the better.
Are nurses paid to be a part of the cast?
Yes, nurses that are selected to be a part of the cast will be compensated.
Do nurses have to leave their current assignment for the show? Or do you just follow them on their current assignments?
TBD
When will it air?
TBD
What channel will it be on?
Can't say at this moment. But it an upscale female network.
Will nurses have to notify their companies?
TBD
How many episodes will it be?
TBD
Is the show going to be more like Jersey Shore or Little People, Big World?
I guess a little more like little people, big world. Ha – but it is really just a fun glimpse into the lives of traveling nurses. BIG CHARACTERS.
Anything else you want to add?
Below is the Casting PDF I have been sending around if that is easier. Thanks so much. I really appreciate it. Do you know when this will post?
ATTENTION TRAVELING NURSES!!
DO YOU WANT TO BE ON TV?
DOES YOUR JOB TAKE YOU TO THE NICEST
PARTS OF THE COUNTRY?
ARE YOU A BIG CHARACTER?
IF SO, READ ON…
Dear Traveling Nurses of America,
We are contacting you to let you know about an exciting
opportunity that has Crybaby Media and a Major Cable Network
teaming up on a new television show centering around the
world of Traveling Nurses.
We are currently doing a casting search for Traveling Nurses, both male and female,
that have larger than life personalities! Hip, young, outgoing nurses who go to really
cool locations to be a nurse for that peak season. Maybe it is spending the winter skiing
in Aspen or surfing in Hawaii or perhaps it is spending the summer at cocktail parties in
the Hamptons or yachting in Nantucket. Whatever it may be, our perfect candidate
wants to see the country and have a FUN time doing so. A LOT OF FUN!
If this is you and your friends, we would love to hear from you. Please send a picture, a
brief description of yourself and your contact information to bryan@crybaby-media.com
and we will be in touch shortly.
Thanks so much and look forward to hearing your story!
Sincerely,
Bryan Severance
Crybaby Media
bryan@crybaby-media.com