Travel Nursing Hospital Ranking Results
Each ranking will be averaged and updated on a continual basis. The highest score for a hospital is 100.

Feel free to rank any hospital. You are not limited to the ones below.
Travel Nursing Hospital Review of: METHODIST TEXSAN
Score
(all time)
Score
(within 1 year)
1. Friendliness and acceptance of travelers by staff
2.7
2. How open are they to allowing you to expand your skills while traveling?
2.7
3. Hospital Technology
1.3
4. Location (A nice area to live)
3
5. Cafeteria food
2.3
6. Parking
3.3
7. Physical layout of hospital effecient
2.3
8. Hospital appeal (looks)
3.3
9. Hospital orientation geared toward travelers?
1.7
10. Simplicity being initiated into the system (Do you have to do lots of unneccessary paperwork, drug testing, criminal background checks, etc. in addition to what the agency requires before you can start working?)
2.3
11. Reputation of the hospital
2.3
12. How nice are the doctors to staff
3
13. Friendliness of staffing office
3
14. Happy with the work scheduling procedure?
2.7
15. How efficient is their system so you can get your job done?
1.7
16. Adequacy of their nurse to patient ratio
2.7
17. How well staffed are they
1.7
18. How happy were you with your workload?
2.3
19. Staff morale (overall)
2.3
20. To what extent would you recommend this hospital to other travelers?
2
Total Score (number or rankings)
48.6(3)
(0)
I worked in the OR department(s) in the hospital. Small 4 room OR. Busy. No second shift but ran like they have one. Staff great(only reason I extended) management poor. Had manager tell me they did not have to ever give me a lunch!. Heart facility. Constantly told to do a heart, huh no! 06/12/2019
Housing was approximately 13 mile(s) from the hospital. The name of the housing complex was Admirality RV. Housing was located in city of San antonio. On a scale from 1 to 5, I would rate it a 3.
I worked in the ICU department(s) in the hospital. This is an HCA facility, it was my first and last experience with them. I knew the reputation of HCA going into the contract, which is work people like dogs, treat them poorly, watch that budget, but expect high customer service results with as little expenditures as possible. Strike one was never being oriented at all to the facility or corporation. My first day which was supposed to be an orientation shift, they said they were to short staffed and gave me three patients. Didn't know anyone, didn't know there protocols or lack of them, no idea where supplies were no Pyxis access, couldn't log into to chart, but was supposed to take care of patients. Second day there had to give up my patients to take over a Rapid Response patient from the floor who was having a stroke because I was the only stroke certified nurse in the hospital, REALLY ARE YOU KIDDING ME?! They totally freaked out, I had to tell the doctor how to dose the patient for tPA!! Then I had to travel with an ACLS certified ambulance crew to transfer the patient to a nuero ICU at a sister facility. This hospital primarily did hearts and joints, ..... two high risk post operative stroke surgeries, but let's not do any education on that or anything. Staff is clueless about recognizing signs and symptoms of a stroke. The staff do not critically think about the other body systems and therefore do not recognize when something else is going on with the patient other than a cardiac related event. It was not uncommon to get report on a patient and for the off going nurse to say "this patient is post-op day 17" or some ungodly number of day. Too many post-op complications of the patient population. The staff also needs to learn about teamwork because it's no -existent there, you could be tied up in a contact room cleaning up an incontinent patient and your other patient will call, and they will literally just sit there and let the call light go off for 10 minutes without moving an inch. There is definitely favoritism among the staff and management, which brings me to my next point. When I interview I ask very specific questions about the hospital, it's technology, nurse to patient ratios, floating and scheduling requirements. Was specifically told by the Director Sonya Holder, "we never triple here, it's self scheduling". Everything that the woman said was a blatant lie. Tripled almost always, didn't get to self schedule, just everything. Was scheduling for hospital orientation 5 times, and never got to go, either it was canceled or she scheduled me to work. That did not stop Parallon from wanting evaluations of my AIDET, abilities. This is what you were supposed to learn when you attended hospital orientation. I finally told my recruiter that I as not having the Director fill out their stupid form and rate me on my customer service skills when I hadn't attended their mandatory class on it. This hospital is dangerous and antiquated in its practice, you have to paper chart on some things and write out all orders, and then computer chart other stuff, a lot of triple and quadruple charting of stuff, really not time effective or efficient. Multiple staff members quit or left during my 3 months there, but the solution was to hire new graduates. Most of the staff has less than two years experience and thinks they know everything. The staff nurses regularly consent patients for their procedures, before any physician has discussed it with patients or families. I am talking full on consent for CABG's, heart caths, Bronchoscopies, etc. Last time I checked informed consent meant the physician did it after he explained the risk vs benifets of a procedure. The "experienced" nurses were actually teaching the new graduates that it was their responsibility to obtain consent. SMDH. My advice is to stay as far away from the Methodist facilities in San Antonio as possible unless you like being worked like a dog, charting on a DOS based system so antiquated that you still have to use the function keys to actually navigate through it (really, not a joke) continually harrassed on your day off to cone in and work some more. This system is dangerous with lack of protocols in place, it's Wild West medicine from the doctors to the system. 06/08/2018
Housing was approximately 15 mile(s) from the hospital. The name of the housing complex was Sonterra Blue. Housing was located in city of San Antonio . On a scale from 1 to 5, I would rate it a 3. $1200/month for a one bedroom apartment because of the short length. Couldn't go outside onto our patio because of the swarms of mosquitoes that the complex could not eradicate. Nice complex if your a 20 something millennial who lives to party and live it up every night. Maintenance was good, but management was less than helpful.
I worked in the TELEMETRY department(s) in the hospital. UNORGANIZED. WHEN I FIRST CAME ON THE ASSIGNMENT NO ONE KNEW WHAT WAS GOING ON. SMALL HOSPITAL ABOUT 160 BEDS. VERY UNDERSTAFFED UNFORTUNATELY. HOUSE SUPERVISORS WERE NEW AND OFTEN COULDN'T HELP WITH ANYTHING. CHARGE NURSES TAKE FULL LOAD AND CAN'T REALLY ASSIST VERY MUCH. IF YOU AREN'T A FAST LEARNER OR AN ADAPTABLE PERSON, THIS IS NOT A GOOD HOSPITAL. LOTS OF THE NURSES ARE OLD AND STUCK IN THEIR WAYS. SOME OUTDATED PRACTICES. OUTDATED EQUIPMENT (HOSPIRA PUMPS AND OLD BEDS). MEDITECH (NOT THE UPDATED VERSION). THE HOUSING WAS NICE BUT IT SMELLED LIKE DOGS HAIR. SAN ANTONIO WOULD BE A GREAT PLACE TO EXTEND BUT NOT AT THIS HOSPITAL. 02/17/2015
Housing was approximately 3 mile(s) from the hospital. The name of the housing complex was MISSION RANCH. Housing was located in city of SAN ANTONIO. On a scale from 1 to 5, I would rate it a 3. NICE GYM, THEATRE AND CLUBHOUSE.. POOR HOURS AND AVAILABILITY FROM STAFF.
Return to top of page
---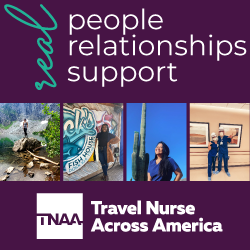 Click here for advertising info