Travel Nursing Hospital Ranking Results
Each ranking will be averaged and updated on a continual basis. The highest score for a hospital is 100.

Feel free to rank any hospital. You are not limited to the ones below.
Travel Nursing Hospital Review of: Sutter Santa Rosa Regional Hospital
Score
(all time)
Score
(within 1 year)
1. Friendliness and acceptance of travelers by staff
4.5
2. How open are they to allowing you to expand your skills while traveling?
3.5
3. Hospital Technology
4
4. Location (A nice area to live)
5
5. Cafeteria food
3
6. Parking
4
7. Physical layout of hospital effecient
4
8. Hospital appeal (looks)
5
9. Hospital orientation geared toward travelers?
4.5
10. Simplicity being initiated into the system (Do you have to do lots of unneccessary paperwork, drug testing, criminal background checks, etc. in addition to what the agency requires before you can start working?)
3.5
11. Reputation of the hospital
4
12. How nice are the doctors to staff
4
13. Friendliness of staffing office
4
14. Happy with the work scheduling procedure?
3
15. How efficient is their system so you can get your job done?
3.5
16. Adequacy of their nurse to patient ratio
4
17. How well staffed are they
4
18. How happy were you with your workload?
4
19. Staff morale (overall)
3.5
20. To what extent would you recommend this hospital to other travelers?
4.5
Total Score (number or rankings)
79.5(2)
(0)
I worked in the ICU department(s) in the hospital. I worked in the ICU for 6 months. Great experience! Staff was awesome. Pay was good and the work was easy. Never more than two patients, which would probably have been Tele or even MS anywhere else. If you like fast paced high drama, this place will be the death of you. Staff is awesome! They do hearts and get some really sick people, but you won't get hearts and super sick only if you admit them. Support staff was very supportive and helpful. I rarely ever felt like I was getting screwed, but when it happened, it was random (not personal) and I got support (night shift 7P-7A). The manager is nice, approachable and reasonable (Misi RN). Small two story box shaped hospital. Cafeteria is very small, very limited selection, open 7A-7P. Parking is never a problem (free). Awesome town in the heart of wine country. The only downside is that they seem to be hesitant to block schedule. I was on a 48H contract and wanted 8 on, 6 off. I got 3,4,5,6 on and 3,4,5 off. It didn't really matter, but if you plan to fly home, this could be problematic. People will help you out and trade with you to make it work, if needed. We also usually have at least one boarder (homeless withdrawal and post with psych issues) that can't find placement. They could be there for months. Usually unmonitored, one assessment a shift. Easy. but I'm not a psych nurse. They try to rotate, but as a traveler, these patients will become your friends. Go there! I've heard ER is good as well. 04/04/2018
Housing was approximately 10 mile(s) from the hospital. The name of the housing complex was Craigslist on 4th Ave. Housing was located in city of Santa Rosa. On a scale from 1 to 5, I would rate it a 4. I rented a little house on 4th Ave, near College Ave. I found it on Craigslist, which seems to be were all the apartments have their current ads. Sites like Apartment.com ads are usually out of date. Landlord's name was Lorae. very nice.
I worked in the OR department(s) in the hospital. Loved being in wine country! Beaches close, San Francisco close, lots of outdoor activities. Sutter transitioned to new building (lovely) and new electronic charting (EPIC) at same time. WOW. Should be settling down. Also in process of hiring staff. 12/11/2014
Housing was approximately 3 mile(s) from the hospital. The name of the housing complex was Pioneer 2000. Housing was located in city of Santa Rosa. On a scale from 1 to 5, I would rate it a 4. Month to month lease okay. Close to library, groceries, 24 Hour Fitness, Bottle Barn (great wine, spirits at great prices!).
Return to top of page
---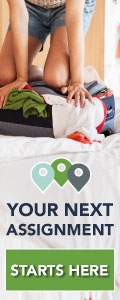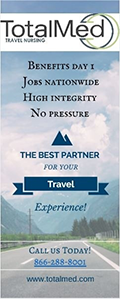 Click here for advertising info