Travel Nursing Hospital Ranking Results
Each ranking will be averaged and updated on a continual basis. The highest score for a hospital is 100.

Feel free to rank any hospital. You are not limited to the ones below.
Travel Nursing Hospital Review of: Edinburg regional medical center
Score
(all time)
Score
(within 1 year)
1. Friendliness and acceptance of travelers by staff
4
2. How open are they to allowing you to expand your skills while traveling?
4
3. Hospital Technology
3.5
4. Location (A nice area to live)
4
5. Cafeteria food
2.5
6. Parking
5
7. Physical layout of hospital effecient
3.5
8. Hospital appeal (looks)
3.5
9. Hospital orientation geared toward travelers?
1.5
10. Simplicity being initiated into the system (Do you have to do lots of unneccessary paperwork, drug testing, criminal background checks, etc. in addition to what the agency requires before you can start working?)
1.5
11. Reputation of the hospital
2
12. How nice are the doctors to staff
3
13. Friendliness of staffing office
2.5
14. Happy with the work scheduling procedure?
2.5
15. How efficient is their system so you can get your job done?
1
16. Adequacy of their nurse to patient ratio
2
17. How well staffed are they
2
18. How happy were you with your workload?
2
19. Staff morale (overall)
2.5
20. To what extent would you recommend this hospital to other travelers?
2.5
Total Score (number or rankings)
55(2)
(0)
I worked in the MED/SURG department(s) in the hospital. Poor Management 05/15/2015
Housing was approximately 30 mile(s) from the hospital. The name of the housing complex was Motel. Housing was located in city of McAllen. On a scale from 1 to 5, I would rate it a 5. Staff friendly free breakfast privacy clean and reasonable rates
I worked in the Icu Telly, department(s) in the hospital. I extended multiple times here, friendly staffs, pt gets a bad vibe in the ancient and in efficient ED, that I have to do account recovery nursing. I have saved the hospital like 8 law suits Maybe more, the staffs are handicapped by huge for profit parent corporation. MPD= maximum possible delay! for anything you try to do . Cerner charting takes a long time to learn it, and works at one speed, slow. I can't get art lines or central lines when I need them , clearly indicated. VPG is very competent , there's no house officer at night, I have to call people. Previous mgr was extremely worried about cost and always tripled, short staffed. Current mgr added staff. Almost never tripled now. Overall they do a good job on a patient base of just 95 pt's average census. Almost took perm pos. 12/03/2014
Housing was approximately 2 mile(s) from the hospital. The name of the housing complex was Vista de Palma . Housing was located in city of Edinburg . On a scale from 1 to 5, I would rate it a 2. No dishwasher , water leaks , bugs but we got those killed off, quiet peaceful , the mgmt is a little cash hungry, tried to get 600 pet fee for feeding stray cats, maintnance spy's , it's like low income but no big police presence. Winter weather can be perfect, your having snow, I'm having summer!
Return to top of page
---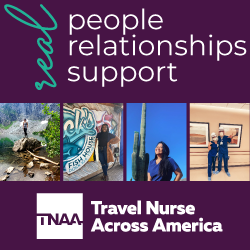 Click here for advertising info