Travel Nursing Hospital Ranking Results
Each ranking will be averaged and updated on a continual basis. The highest score for a hospital is 100.

Feel free to rank any hospital. You are not limited to the ones below.
Travel Nursing Hospital Review of: Murphy Medical Center
Score
(all time)
Score
(within 1 year)
1. Friendliness and acceptance of travelers by staff
4
2. How open are they to allowing you to expand your skills while traveling?
2.5
3. Hospital Technology
1.5
4. Location (A nice area to live)
2
5. Cafeteria food
2.5
6. Parking
4.5
7. Physical layout of hospital effecient
2.5
8. Hospital appeal (looks)
2
9. Hospital orientation geared toward travelers?
1
10. Simplicity being initiated into the system (Do you have to do lots of unneccessary paperwork, drug testing, criminal background checks, etc. in addition to what the agency requires before you can start working?)
4
11. Reputation of the hospital
2
12. How nice are the doctors to staff
2.5
13. Friendliness of staffing office
3.5
14. Happy with the work scheduling procedure?
2
15. How efficient is their system so you can get your job done?
2
16. Adequacy of their nurse to patient ratio
1
17. How well staffed are they
1
18. How happy were you with your workload?
1
19. Staff morale (overall)
1
20. To what extent would you recommend this hospital to other travelers?
2
Total Score (number or rankings)
44.5(2)
(0)
I worked in the Emergency department(s) in the hospital. Huge drug culture and casino in town, borders an Indian Reservation, probably highest per capita meth population I have been around 08/02/2017
Housing was approximately 10 mile(s) from the hospital. The name of the housing complex was KOA. Housing was located in city of Murphy. On a scale from 1 to 5, I would rate it a 3. Very difficult to find housing in a moderate price range. Great if you have a camper or don't mind staying at a cabin in the KOA, however it is seasonally cost prohibitive, you will get good deals at the KOA during the offseason
I worked in the L&D department(s) in the hospital. Housing is an issue as the town is small and a casino is being built, so there are virtually no apartment complexes. The Chop House is very tasty, the mountains are beautiful, downtown is quaint, the people are friendly and the Appalachian Trail is very close. There is a Lowes and Walmart in town. Everything fun is 2 hours away, including the high risk OB unit, trauma center, malls, Target, ethnic foods, museums. There are plenty of churches to choose from. This being a small town in the South, there is some underlying racism. 11/10/2014
Housing was approximately 8 mile(s) from the hospital. The name of the housing complex was a random rental. Housing was located in city of Murphy. On a scale from 1 to 5, I would rate it a 2. There were only vacation rentals in the mountains, too remote, so I found a rental in town. It was dirty, outdated and a heavy smoker lived below me. You can only get 3 PBS channels with an antennae, Wi-Fi is available. Only 1 radio station comes in, it is soft rock music I have never ever heard before.
Return to top of page
---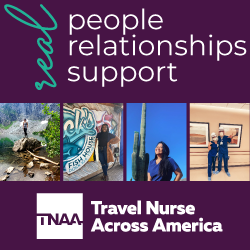 Click here for advertising info