Travel Nursing Hospital Ranking Results
Each ranking will be averaged and updated on a continual basis. The highest score for a hospital is 100.

Feel free to rank any hospital. You are not limited to the ones below.
Travel Nursing Hospital Review of: Kootenai Health
Score
(all time)
Score
(within 1 year)
1. Friendliness and acceptance of travelers by staff
3.5
2. How open are they to allowing you to expand your skills while traveling?
2.5
3. Hospital Technology
3
4. Location (A nice area to live)
4.2
5. Cafeteria food
3.5
6. Parking
3.8
7. Physical layout of hospital effecient
2.5
8. Hospital appeal (looks)
3.8
9. Hospital orientation geared toward travelers?
2.2
10. Simplicity being initiated into the system (Do you have to do lots of unneccessary paperwork, drug testing, criminal background checks, etc. in addition to what the agency requires before you can start working?)
3
11. Reputation of the hospital
3
12. How nice are the doctors to staff
2.5
13. Friendliness of staffing office
3.8
14. Happy with the work scheduling procedure?
3
15. How efficient is their system so you can get your job done?
3.5
16. Adequacy of their nurse to patient ratio
3.2
17. How well staffed are they
2.8
18. How happy were you with your workload?
3
19. Staff morale (overall)
2.8
20. To what extent would you recommend this hospital to other travelers?
2.8
Total Score (number or rankings)
62.4(4)
(0)
I worked in the CVICU department(s) in the hospital. CDA is beautiful. Staff complains about their jobs 24/7. The ICU charge nurses C*****n and C**y, spend their time looking up how much your agency is paying you so they can b**** about not being paid "what they are worth". The nurses think their shit don't stink. They are always short staffed. Rude to travellers and try to get you fired. Working nights they schedule you every other night. Don't recommend facility. Only positive is location and that they have a parking garage just for staff. 04/06/2021
Housing was approximately 1 mile(s) from the hospital. The name of the housing complex was Private rental. Housing was located in city of Coeur D'Alene . On a scale from 1 to 5, I would rate it a 1. Expensive housing. Great location. Lots of stuff to do.
I worked in the Cardiac med surg department(s) in the hospital. This town still has a small town feel but has plenty of places to eat, movies, etc. there are many state parks and hiking trains within 30-60 minutes away. I've floated a few times and each time everyone has been amazingly nice and happy to have help. 02/19/2017
Housing was approximately 10 mile(s) from the hospital. The name of the housing complex was Friend. Housing was located in city of Ashland. On a scale from 1 to 5, I would rate it a 5. I found my own housing but I have seen the apartments other travelers stay in and they appear nice as well.
I worked in the med-surg department(s) in the hospital. I worked on a med-surg floor that had mostly post-op patients (GI, urology, vascular, thoracic). It was my first travel assignment and I would gladly go back. I was there for two contracts and the only reason I didn't stay longer was because I wanted to continue travelling and see other places. I had a great working relationship with the people from my department. The staff/patient ratio on the med-surg floors there is 5:1. I felt like my traveler orientation was adequate to start out on my own. I had three partial days of orientation that involved doing computer learning modules, charting software training and going over skills and equipment (learning their IV pumps, etc), plus one day on the floor with an employee. There is a charge nurse that doesn't take patients that is always available to help. Talking to the other med-surg travelers, we all really enjoyed being at Kootenai Health and many of us accepted extension offers. It's also a beautiful area to stay in, although my housing was a little further away. 11/14/2016
Housing was approximately 15 mile(s) from the hospital. The name of the housing complex was Big Trout Lodge. Housing was located in city of Liberty Lake, WA. On a scale from 1 to 5, I would rate it a 4. It was a nice, clean apartment complex. It came with furniture, but I had to bring everything else, which I probably wouldn't do again, but it worked out that one time. The complex included an on-site fitness center and a facility with free wifi. I had my own parking garage. The town itself is small and very safe and a bit more upscale, halfway between Spokane and Coeur d'Alene. My only issue there was a bit of lack of communication about certain rules on the complex, such as being required by the city to have a recycling bin, etc, which I didn't have...I was just given a key and told where my apartment was. Once all that was resolved, it was a great place to stay.
I worked in the ICU department(s) in the hospital. This hospital boasts that they are the "best" in the area and openly think that because they have bought into the Mayo Clinic referral system that they are the proverbially "****". Nothing could be further from the truth. This hospital is busy, but staff at very dangerous levels. They routinely triple up nurses with critically ill patients. They routinely move patients who really should stay out to the floor so they can take new train wrecks. They do not go on divert--EVER! The hospital can be completely full with no chance of a bed opening up, and they will not cancel elective surgeries, or divert. It's amazing that the 15 miles away in Spokane there are two GIANT hospitals Deaconess& Sacred Heart who do divert when they are full. There is no orientation at all for travelers, just thrown to the fire, but are then held to the "imaginary" policies and procedures that you are supposed to magically know. There is NO TEAMWORK here either, you literally get a fresh post-op pt that comes straight fom the OR and you alone settle your patient. The pervasive attitude here is everybody for themselves. It is really too bad because this area of the country is beautiful, but I would never work here as a permanent staff. I will NEVER take another assignment at this hospital, it's just that bad. 09/16/2014
Housing was approximately 1.8 mile(s) from the hospital. The name of the housing complex was Vacation rental. Housing was located in city of Coeur d'Alene. On a scale from 1 to 5, I would rate it a 4. Again this town is kitschy, your bet bet is o go through one of the property mgt companies.
Return to top of page
---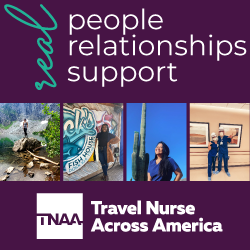 Click here for advertising info