Travel Nursing Hospital Ranking Results
Each ranking will be averaged and updated on a continual basis. The highest score for a hospital is 100.

Feel free to rank any hospital. You are not limited to the ones below.
Travel Nursing Hospital Review of: Roy L. Scheider
Score
(all time)
Score
(within 1 year)
1. Friendliness and acceptance of travelers by staff
4.5
2. How open are they to allowing you to expand your skills while traveling?
3
3. Hospital Technology
2
4. Location (A nice area to live)
2.5
5. Cafeteria food
2
6. Parking
4.5
7. Physical layout of hospital effecient
2.5
8. Hospital appeal (looks)
2.5
9. Hospital orientation geared toward travelers?
4
10. Simplicity being initiated into the system (Do you have to do lots of unneccessary paperwork, drug testing, criminal background checks, etc. in addition to what the agency requires before you can start working?)
4.5
11. Reputation of the hospital
2
12. How nice are the doctors to staff
2.5
13. Friendliness of staffing office
3.5
14. Happy with the work scheduling procedure?
4
15. How efficient is their system so you can get your job done?
2
16. Adequacy of their nurse to patient ratio
2
17. How well staffed are they
2
18. How happy were you with your workload?
2.5
19. Staff morale (overall)
3
20. To what extent would you recommend this hospital to other travelers?
2.5
Total Score (number or rankings)
58(2)
(0)
I worked in the NICU department(s) in the hospital. I enjoyed my assignment at SRMC. A lot of travel companies have pulled out from providing assignments on St. Thomas because the hospital does not pay their bills; however, I felt like my unit had all the supplies needed to provide safe care. The staff I worked with were very friendly and always helpful as long as you provided the same in return. There is only three NICU beds, so you will have to admit/be assigned nursery babies as well. They do vents (for a short period of time) and lines, but will fly out anything younger than 27 weeks or sicker than that. I was really happy that they actually let me take these assignments. Charting is a basic version of Meditech for well babies and paper charting for NICU babies. You have to be willing to float.. to anywhere in the hospital. I was lucky enough to only have to go once, but I did float to adult med/surg. They gave me 5 "boarders". I did feel, however, that the supervisor and staff were fair about who's turn it was to float.. they didn't just automatically send the traveler first. I'm planning to return for another assignment in the future. 08/15/2016
Housing was approximately 6 mile(s) from the hospital. The name of the housing complex was Sapphire Village. Housing was located in city of East End. On a scale from 1 to 5, I would rate it a 5. I couldn't have been any more happy with the housing provided. I lived in a studio. It has two pools, a restaurant bar, beautiful views and a quick 2 minute walk to Sapphire beach which has great snorkeling and other rental water activities available. It is on the opposite end of the island, but only a 10-15 drive at most. It's on the safari route, but I did lease a car. Parking was $100 with $50 refundable at end of assignment. The village has 24/7 security at the entrance. I always felt safe there. Sapphire is right by Redhook which is a popular area to spend time in as well as the ferry dock to take you to St. John and other islands.
I worked in the ICU department(s) in the hospital. Hospital security will keep your drivers license until you get a badge and "lose it." They are not to be trusted. The board of nursing loses everything too. On Tuesday of orientation administrator Miss Lewis who is on the board of nursing, will then call and you will be issued a license number. Cafeteria food, $3.00 for spoiled yogurt, $5.00 for fungi, a concoction of cornmeal and green stuff served with a big old helping of attitude. Tripled every night in ICU. There is no PICU. You are the peds ICU nurse and these kids are sick, meningitis, sepsis, sickle cell PEs, DKA. 2 children died needlessly when I was there. No transport to Miami if family can't pay the 20K and they can't, who could? Hemmorraghic strokes herniate and die there every day. Severe traumas MVAs in general ICU. Locums physicians stayed about two days and left.Physicians are not competent. Surgeons are butchers. cath lab "waiting for a part" for months. Cath lab travelers forced to work in the ED. No telemetry. CP r/o MI admitted to Med surg non tele. Dialysis done with rusty water. No hot water at all. ICU floods when it rains. Most of the beds were broken ICU nurses and Nursing Supervisors refuse to take ACLS so that they don't have to go to codes. Every ED pt I got was intubated in the esophagus by the great Dr W. Gun shot wounds treated and released in the ER unless they need a chest tube. They white women Ms Everly and ICU night charge Janet are the ones who want to make your life hell, the island nurses are lovely except for Nichelle who is a wackjob and CNA Dorita the laziest rudest CNA I have ever seen who does nothing but sit and bark at everyone she sees.woof. Staff was mad at me for pulling an IV that was 18 days old. DOS based meditech charting from the 1980's. Most keyboards missing half of the keys. Employees steal everything the kitchen provides. 09/13/2014
Housing was approximately 20 mile(s) from the hospital. The name of the housing complex was Sapphire Village. Housing was located in city of Redhook. On a scale from 1 to 5, I would rate it a 1. Sapphire village is a nasty bug infested dump. Filthy apartments that are never cleaned. No TV no cable. Cistern water which is unsafe for human consumption. You find out that overages in water and electricity will be deducted from your paycheck after you get there. Recruiter Valesa at PNS told me things work differently down there, and to shower at the pool to save money.
Return to top of page
---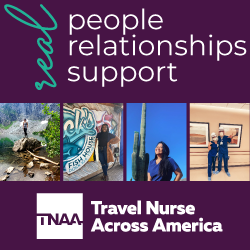 Click here for advertising info