Travel Nursing Hospital Ranking Results
Each ranking will be averaged and updated on a continual basis. The highest score for a hospital is 100.

Feel free to rank any hospital. You are not limited to the ones below.
Travel Nursing Hospital Review of: Doctors' Medical Center
Score
(all time)
Score
(within 1 year)
1. Friendliness and acceptance of travelers by staff
3.6
4.0
2. How open are they to allowing you to expand your skills while traveling?
3.1
4.0
3. Hospital Technology
2.3
4.0
4. Location (A nice area to live)
2.4
4.0
5. Cafeteria food
2.7
4.0
6. Parking
3.2
4.0
7. Physical layout of hospital effecient
2.6
4.0
8. Hospital appeal (looks)
2.7
4.0
9. Hospital orientation geared toward travelers?
3
4.0
10. Simplicity being initiated into the system (Do you have to do lots of unneccessary paperwork, drug testing, criminal background checks, etc. in addition to what the agency requires before you can start working?)
2.7
2.0
11. Reputation of the hospital
2.1
3.0
12. How nice are the doctors to staff
2.9
2.0
13. Friendliness of staffing office
3.2
3.0
14. Happy with the work scheduling procedure?
2.7
2.0
15. How efficient is their system so you can get your job done?
1.9
3.0
16. Adequacy of their nurse to patient ratio
2.9
3.0
17. How well staffed are they
2.1
2.0
18. How happy were you with your workload?
1.9
2.0
19. Staff morale (overall)
2.4
3.0
20. To what extent would you recommend this hospital to other travelers?
1.8
1.0
Total Score (number or rankings)
52.2(9)
62.0(1)
I worked in the ICU department(s) in the hospital. I never accepted a job at Kaiser because I didn't want to be floated to other floors or be floated mid shift. If you work at this facility, you will be floated often. I was hired for ICU, and only worked there the first 3 weeks of my contract. The remaining 10, I was on telemetry, ER, med-surg, PACU, you name it. Ratios would be from 4-5 patients. If you don't mind the floating, the facility isn't that horrible. The staff on each floor were always helpful, I always got my breaks. They used Cerner for charting, any color scrubs were permitted. You can tell its an older hospital, there is no tube station. For any labs, everything has to be taken downstairs by the nurse. If you're busy, this can be a nuisance. There were many affordable options for housing in the area, being that there are 3 hospitals in Modesto. 02/03/2020
Housing was approximately 5 mile(s) from the hospital. The name of the housing complex was Live Oak Apartments. Housing was located in city of Modesto. On a scale from 1 to 5, I would rate it a 5. Decent apartment, quiet. Quick to respond to maintenance issues
I worked in the OR department(s) in the hospital. Staff is excellet and very welcoming! Management sucks. 1 out of 5. You come in with 1 room assigned to you, at the end of the shift, you end up having your 5th room. The communication sucks so bad, giving it a 1 out of 10. There are 4 shift managers per shift, and they love micromanaging.. i mean, they LOVE micromanaging. They offer completion bonus for a reason, and it's not even worth it. Some travelers don't even finish their contracts. Orientation is 1 day for pperwork, and 2 days on unit. They ARE late and they love last minute in terms of requirements. They dont tell you until the day before you start if they need additional stuff. I got delayed for another week because of that. 02/22/2019
Housing was approximately 1 mile(s) from the hospital. The name of the housing complex was N/a. Housing was located in city of Modesto. On a scale from 1 to 5, I would rate it a 1. N/a
I worked in the CCU department(s) in the hospital. I had a great experience here! I learned so much and everyone was very helpful! They treated me like part of the team. 02/22/2018
Housing was approximately 3 mile(s) from the hospital. The name of the housing complex was The Commons. Housing was located in city of Modesto. On a scale from 1 to 5, I would rate it a 1. This was NOT agency provided housing! I found my own apartment here before I arrived. I would NOT recommend this place to anyone! Homeless people dig in the dumpsters and management enables it by encouraging you to separate your recyclables for them. My leashed dogs were attacked by other dogs in the complex multiple times by different residents who refuse to use a leash. There is constantly trash everywhere and the dog waste bin has never once been completely emptied. My upstairs neighbor is very loud. Management does not respond to any concerns. Again, this was an apt I choose and NOT agency housing.
I worked in the case management department(s) in the hospital. Physically the hospital was dirty. Used condoms in the garage elevators for 2 weeks + other refuse. They allow pts to go outside to "smoke". This means they can meet their drug dealer & come back high as a kite. MDs chart strong smell of THC yet they keep allowing pts to go outside. Worse yet, they sell street drugs to other patients. Case Management dept focuses on paperwork that could be done has a HS grad, no need for an RN to do it. Hospital is known in the community where the druggies and drug dealers go since they can continue to take street drugs & also continue to sell them within the hospital. Never saw a place like this that turned a blind eye to inpatients using street drugs. Computer orientation told me completely wrong information. Told me no need to come for the how to do orders as case managers do not do any orders. Wrong! 03/08/2017
Housing was approximately 3.5 mile(s) from the hospital. The name of the housing complex was Live Oaks. Housing was located in city of Modesto. On a scale from 1 to 5, I would rate it a 1. Housing at Live Oaks Apts was horrible with roaches, earwigs, spiders, ants. Also, electricity kept going off, sometimes for over 24 hours so food spoiled. Noisy. Not cleaned, not even swept before I moved in. Took them 4 weeks to get me a mailbox key that worked. Poorly lit so was not comfortable going out at night to do laundry in their laundry rooms.
I worked in the Med-surg department(s) in the hospital. 09/07/2016
Housing was approximately 5 mile(s) from the hospital. The name of the housing complex was Manchester Court apartments . Housing was located in city of Modesto . On a scale from 1 to 5, I would rate it a 4.
I worked in the Sterile Processing department(s) in the hospital. I was one of the unlucky few to come on board at a time where half the staff had quit. I was warned of the situation (lower pay rates forced most of the staff to another nearby hospital) but it was my first travel contract so I was willing to take it to get my foot in the door. SPD's night shift had been reduced down to 2 permanent staff people and anywhere between 3-7 travelers, depending on the time. If it makes any difference, I was not the only one who thought the department's conditions were unacceptable. In short, it was a trauma facility in a high crime city that severely underpaid their employees (by at least $10 AN HOUR compared to the other hospitals-I was told this is changing or has changed already in order to begin retaining staff) to work in an incredibly busy facility with not enough equipment, incredibly fast turnover rates, with equipment that was constantly malfunctioning. I cannot tell you how much overtime I put in because I felt like if I left when I was supposed to, a patient would die due to not having instrumentation ready for a life and death situation. Often times I would be there past 3am. The only thing that made the hospital's greed worse was its poor lack of choice in administration. The manager of the department was a woman not fit to handle a sterilizer, much less an entire department full of them. On all but one weekend, she consistently refused to come in for her call-shift, frequently leaving new travelers and even worse, students alone, and I quickly learned why; she had no clue how to run the department and was more of a burden than a help when she was there. I will say that right before I left, they did hire a new manager to watch over all the shift supervisors and he meant business. He got a lot of things turned around very quickly, most of which seemed to involve getting the much needed money to be funneled into the department. However, this involved getting rid of a lot of travelers. 2 were fired very quickly, a few extended their contracts, but it was very obvious that they were trying to force out the travelers and the 2 per diem people (I hear they have succeeded in the latter), by the very sudden increase in errors that travelers were making (they had no tracking system, all of us had no doubt in our minds they were just trying to find reasons to get rid of the department's most expensive asset). The only thing that made this hospital somewhat redeem itself is the crew that I worked with on the night shift. The night shift supervisor has got to be one of the most talented and driven women I have ever met in my life and day after day I would watch her fight for her employees. The night shift crew itself was incredibly welcoming and quickly embraced all the travelers and their various personalities. That shift crew was the best family away from home I had the privilege to meet and I still maintain contact with a lot of them. The day shift behaved like I imagine teenagers would behave on a reality TV show and verbal fights were very frequent. Heed my advice, do not take a traveling contract at Doctor's. It will not pay well though it is an incredibly profitable hospital, you will be put under great amounts of stress and pressure that often leaves feelings of guilt of potentially harming patients, and whenever their situation resolves and they don't need your help anymore, they will attempt to drive you out to save a buck or two. This hospital is morally bankrupt and had I not been lucky with who my shift crew was, I would have walked out 2 weeks into my contract. CA is beautiful; San Francisco was a couple hours from Modesto (in traffic) and Yosemite a couple hours to the East. There was plenty of music in the Bay Area, which I loved. Modesto itself is an incredibly bland town that consists entirely of chain fast food and parking lots. Thai Express is amazing and the family that runs it was delightful! 02/07/2016
Housing was approximately 5 mile(s) from the hospital. The name of the housing complex was Westdale Commons. Housing was located in city of Modesto. On a scale from 1 to 5, I would rate it a 5. The housing was provided by my agency and the apartment staff was amazing and incredibly helpful! Free gym membership across the street, perfect location, close to grocery, shops, gas, highway.
I worked in the 3-south (Tele) department(s) in the hospital. I was hired to work tele,but I only worked on my until about 1/6th of the time.This turned out to be a good thing; however because the nurses on 3-south are snobs who aren't open to new ideas. If you don't give them report in the order that they are use to and spell every little thing out for them that is on the facesheet in their freakin' hand they deem you a bad nurse. I was floated to medsurg almost every shift where I was given very heavy patient loads. I was forced to take a 6th patient one of those night (out of ratio for CA) and was nearly force a second night, but they relented when I threatened to call my agency's emergency number. There is nearly no support staff, the charge nurses don't help (even when you ask) and they never have a break nurse. One night I had a patient across the hall from the break room and listened to their call bell ring for nearly the entire break while I was clocked out, even though I had given report to the charge nurse before I clocked out. This hospital is always full and they will not turn any admissions away. They will find a bed somewhere. They place patients in out pt areas like cath lab and dialysis and then send 1 or 2 travel nurses there to care for them. I was on my own. a dangerous situation. Lots of homeless, drug addicts, gang members and restrained patients. This hospital has no concern for safety, and think they can make their own rules. Had an H1N1 + patient and the charge nurses wanted me to reuse face masks. Everyone who entered the room was given a paper bag to put their dirty face mask in to reuse. I was counting the days for this assignment to end. This is a nightmare assignment. 09/30/2015
Housing was approximately 5 mile(s) from the hospital. The name of the housing complex was CROWN RIDGE APARTMENTS . Housing was located in city of Modesto. On a scale from 1 to 5, I would rate it a 4. The housing was good. Fireplace, decent size, seemed like a safe part of town, and close to grocery stores. Only issue was that my apartment's bedroom was next to a busy intersection so lots of traffic noise. Not much to do in Modesto, but lots to do within a 2 or 3 hour drive in any direction.
I worked in the OR department(s) in the hospital. Management very disorganized and unable to stay on top of things. The desk is chaos and they need to get rid of it and just have the nurses in the OR rooms be responsible for their patients. Scary chaos to the point of patient safety issues. Also do not honor their bonuses, you have to fight for it and they do not follow state regulations on call- they expect you to work for 24 hrs straight when on call instead of the allotted 12 hrs then an 8 hr break. 09/09/2014
Housing was approximately 10 mile(s) from the hospital. The name of the housing complex was Extened stay. Housing was located in city of Turlock. On a scale from 1 to 5, I would rate it a 3.
I worked in the Medical Telemetry (3-south) department(s) in the hospital. This place! Cannot reiterate how stressful my assignment here has been. Unorganized chaos is the best way to put it. Equipment out of date, cheap version of cerner for charting, and seriously understaffed. Probably 3/4 of the nurses here are travelers. Almost never have CNAs to help, and when there are they almost always get pulled to be sitters. Thus leaving you with HEAVY pt loads, tons of total cares and restrained pts, with no one to help. Charge nurses dont do anything to help you, will let you drown. And on top of that they will threaten to write you up (or actually will) if you clock out past 07:30. They don't take care of you. Only good thing I can say about this place was the money (from working 4 shifts a week), and always can get overtime if you want. Modesto isnt the most exciting place to live either, but I guess it haves everything you might need and is only 2 hours from SF/bay area. 08/19/2014
Housing was approximately 15 mile(s) from the hospital. The name of the housing complex was Private. Housing was located in city of Ripon. On a scale from 1 to 5, I would rate it a 4. Rented room off craigslist, great deal.
Return to top of page
---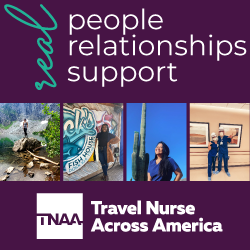 Click here for advertising info