Travel Nursing Hospital Ranking Results
Each ranking will be averaged and updated on a continual basis. The highest score for a hospital is 100.

Feel free to rank any hospital. You are not limited to the ones below.
Travel Nursing Hospital Review of: Fawcett Memorial Hospital
Score
(all time)
Score
(within 1 year)
1. Friendliness and acceptance of travelers by staff
4
2. How open are they to allowing you to expand your skills while traveling?
2.3
3. Hospital Technology
2.7
4. Location (A nice area to live)
4
5. Cafeteria food
3
6. Parking
1.3
7. Physical layout of hospital effecient
4.3
8. Hospital appeal (looks)
3.3
9. Hospital orientation geared toward travelers?
3
10. Simplicity being initiated into the system (Do you have to do lots of unneccessary paperwork, drug testing, criminal background checks, etc. in addition to what the agency requires before you can start working?)
3.7
11. Reputation of the hospital
3.3
12. How nice are the doctors to staff
4
13. Friendliness of staffing office
3.7
14. Happy with the work scheduling procedure?
3.3
15. How efficient is their system so you can get your job done?
3
16. Adequacy of their nurse to patient ratio
3.3
17. How well staffed are they
3
18. How happy were you with your workload?
3
19. Staff morale (overall)
3.7
20. To what extent would you recommend this hospital to other travelers?
3.3
Total Score (number or rankings)
65.2(3)
(0)
I worked in the CVSD department(s) in the hospital. I worked 4 west on a stepdown unit. seemed more like a tele unit. Travelers don't take care of hearts or cath patients. This was my first travel assignment. I have been a nurse on a busy step down unit and this unit was cake to me. I would have four to five patients. I worked nights and i didn't feel like they dumped on me at all. I also floated to 3ICU and 4 ICU. I felt like those patients wouldn't even meet the criteria for ICU at my old hospital, but again, this was a small hospital. parking sucks, the cafeteria isn't open hardly at all especially on weekends, the equipment is old and outdated or broken, but for my first assignment, it was perfect. I never felt overwhelmed or overworked. I was always out on time and almost everyone appreciates you being there to help. They also give you one whole shift of orientation, which was good. In ICU, i always had two patients. If someone needed to be tripled, it wasn't the travelers. Town is very slow moving, with a lot of retired folks but you can drive to so many beaches and sights. 02/18/2018
Housing was approximately 10 mile(s) from the hospital. The name of the housing complex was Airbnb. Housing was located in city of Punta Gorda. On a scale from 1 to 5, I would rate it a 5.
I worked in the Med/Surg/Onc department(s) in the hospital. Staff and management on Med/Surg/Onc floor VERY friendly and welcoming. Nurse manager very flexible and accommodating with regard to scheduling. RN to patient ratio 1:6....Travellers and staff treated the same in my opinion in regard to workload. At no time did I ever feel that I got a harder assignment because I was a traveller. Doctors on the whole were professional and courteous with a couple that probably either need to retire or need a brush up on bedside manner. Cafeteria closes pretty early, but has a small Subway shop available all day for those that don't pack a lunch. Staff was very helpful in trying to give each other the opportunity to take a lunch using the 'lunch buddy' system. No problems getting my gauranteed hours when called off due to low census. Truly the only real negative to this hospital would be what I personally consider a higher than normal psychiatric population on the floor...And the hospital seemed to hold on to them a lot longer than other hospitals I have worked for. Bottom line...Very Traveller friendly facility that can be a little overwhelming as far a the workload goes. Avoid if you hate psychiatric patients that linger for extended periods of time. 03/22/2017
Housing was approximately 25 mile(s) from the hospital. The name of the housing complex was N/A. Housing was located in city of Ft Meyers. On a scale from 1 to 5, I would rate it a 3. I did not use company housing.
I worked in the Oncology Med-Surg department(s) in the hospital. They dumped on travelers, but when they see a traveler that is willing to do their job they are great! I had a wonderful experience there after the first month. My huge complaint is I was promised every other weekend off and was scheduled every Sunday, even after I explained how important church is to me. Payroll was the worst, they forgot to put me into their system and it took 6 weeks to get my first pay, after that I had to fax over my own payroll proof. Management was NOT traveler friendly, smile to your face and stab you in the back. The Asst manager blamed the travel company, and kept hammering away at them; I was so sick of hearing about it. Truth being that several travelers had trouble with this hospital getting payroll straight. The cafeteria has very limited hours, bring your own food. Overall it was a usual hospital staffing shortage experience with great staff to work with. I will go back; Just NOT using that travel agency (who didn't fight for me) or Sun Coast Realty NEVER EVER AGAIN. 08/10/2014
Housing was approximately 13 mile(s) from the hospital. The name of the housing complex was \garden of the Gulf Cove. Housing was located in city of Port Charlotte. On a scale from 1 to 5, I would rate it a 1. Not near any bus route, had to get a car and pay for it myself - AMN Agency forgot to get me housing and dumped me here, refusing to help. The Real Agent Scott from SunCoast Realty set us up in a cockroach filled house with the cheapest squeakiest bed on earth, in a community that refused to let us use the pool or gym or any amenity. Scott forgot to pay the water and twice it was shut off. He did not mow the lawn and we got complaints from the association and had to call him ourselves. Scott was the worst, AMN was horrible at sticking us there. It turned out there was plenty of apartments for travelers across from the hospital. NEVER AGAIN will I endure what my husband and I had to endure. Sun Coast Realty should be shut down.
Return to top of page
---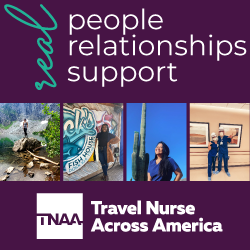 Click here for advertising info