Travel Nursing Agency Ranking Results
Each ranking is averaged and updated on a continual basis. The highest score for an agency is 100.

Go back to travel nursing agency rankings.

Click here to view a list of over 300 agencies and their contact information.

Travel Nursing Company Review of: Travmed USA

Score
(all time)
Score
(within 1 year)
1. Knowledgeable
4.7
2. Friendly
4.6
3. Efficient
4.3
4. Honest
4.3
5. Pay rate
4.1
6. Paycheck accuracy
4.4
7. Housing
4.4
8. Benefits
4.1
9. Supportive
4.1
10. Assignment selection available
3.6
11. Individualized
4.1
12. Insurance plan
4
13. Reliable
4.4
14. Accessible
4.4
15. Reputable
4.1
16. Accommodating
4.1
17. Professional
4.4
18. Paycheck arrival time
4.4
19. Chances you will recommend this agency
4.1
20. Chances you will work with them again
4
Total Score (number or rankings)
84.6(7)
(0)
Kelly Ishtaywi is a great recruiter. She made everything work for me. 08/06/2011
Worked with them once, always accurate and on time with pay, limited selection of jobs, pays less than other agencies for same job, housing dept has poor choices. Would work them again for right pay and location. 03/29/2008
great company 05/17/2007
We have completed several assignment with this company. Our recruiter is excellant, but payroll and housing departments are sub par and not improving with time. Assingments are limted and do not appear to be growing.
Return to top of page
---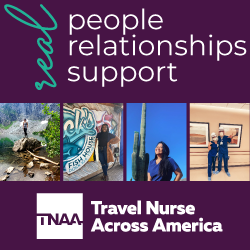 Click here for advertising info