Travel Nursing Hospital Ranking Results
Each ranking will be averaged and updated on a continual basis. The highest score for a hospital is 100.

Feel free to rank any hospital. You are not limited to the ones below.
Travel Nursing Hospital Review of: Sky Ridge Medical Center
Score
(all time)
Score
(within 1 year)
1. Friendliness and acceptance of travelers by staff
3.5
2. How open are they to allowing you to expand your skills while traveling?
3
3. Hospital Technology
3.5
4. Location (A nice area to live)
4.5
5. Cafeteria food
5
6. Parking
4
7. Physical layout of hospital effecient
4
8. Hospital appeal (looks)
5
9. Hospital orientation geared toward travelers?
4
10. Simplicity being initiated into the system (Do you have to do lots of unneccessary paperwork, drug testing, criminal background checks, etc. in addition to what the agency requires before you can start working?)
3.5
11. Reputation of the hospital
4
12. How nice are the doctors to staff
3.5
13. Friendliness of staffing office
3
14. Happy with the work scheduling procedure?
2.5
15. How efficient is their system so you can get your job done?
2
16. Adequacy of their nurse to patient ratio
2
17. How well staffed are they
2
18. How happy were you with your workload?
2.5
19. Staff morale (overall)
1.5
20. To what extent would you recommend this hospital to other travelers?
2.5
Total Score (number or rankings)
65.5(2)
(0)
I worked in the OB department(s) in the hospital. I loved the hospital setting . Beautiful Hosptital , staff is wonderful, however there is a shortage of nurses there and the moral is very low. Due to the staffing issues. The manager of the OB department is awesome!! She helps her floor. Not afaid to get her hands durty. Awsome. 06/20/2015
Housing was approximately 2 mile(s) from the hospital. The name of the housing complex was Candelwood suites. Housing was located in city of Lone Tree. On a scale from 1 to 5, I would rate it a 4.
I worked in the ER department(s) in the hospital. This was my first experience with an HCA hospital or HCA travel nursing agency. This was also my first experience using Meditech, and I had trouble learning this particular computer program. In addition, the computers and scanners in patient rooms rarely worked, delaying my documentation. My typical patient assignment included four patient rooms, which is normal, but one room (trauma room) was about 75 feet from the other three, making it virtually impossible to treat patients in all four rooms efficiently. The staff morale was terrible. The other nurses were always complaining about being "called into the office frequently" and about the management. My second week, I was accused of using foul language in front of EMS and an elderly patient. I think it may have been my preceptor who did the swearing. I was accused of sending patients home with IVs. Their nurse(s) had names similar to mine. I was accused of not seeing a patient (in the trauma room, away from my other rooms) for three hours. I checked on her and knew she was stable, but the computer in her room didn't work, so I did not keep up with my documentation. I will never know what else I may have been accused of, but nobody died, was injured, received wrong meds, or became sicker under my care. The nurse manager was in court the first week I was there and sick the next week. Basically, I never saw her because she was not accessible. 05/24/2014
Housing was approximately 2.0 mile(s) from the hospital. The name of the housing complex was Metropolitan at Lincoln. Housing was located in city of Lone Tree. On a scale from 1 to 5, I would rate it a 1. Knowing that I would be arriving late at night (after driving 1800 miles, for which Parallon AKA All About Staffing, an HCA travel nursing agency, DID NOT reimburse me), the apartment was supposed to be unlocked when I arrived. It wasn't. I tried contacting the housing emergency number, but the management's phones "weren't working that night". I signed into a hotel, for which I was reimbursed several weeks later. Fedex inadvertently delivered a package to the door of my apartment which was promptly stolen. Also, three months later, I'm learning that the leasing office may have stolen my Comcast equipment after I left. The apartment itself was nice, clean, and convenient enough and had decent parking. However, the "year-round" pool's heat was broken and the exercise room and "cyber-cafe" were dismantled for remodeling. The hospital canceled my contract after two weeks and I'm told the apartment complex would not reimburse Parallon's advance payment. Parallon insisted I leave in two days and then took four thousand dollars out of my next assignment's paychecks to minimize their losses. Thankfully, I had reliable family who lived an hour away and took me in, otherwise Parallon would have easily left me homeless in a faraway, February Colorado without support.
Return to top of page
---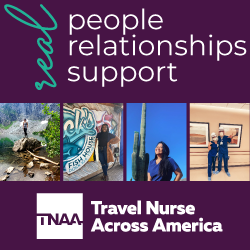 Click here for advertising info