Travel Nursing Agency Ranking Results
Each ranking is averaged and updated on a continual basis. The highest score for an agency is 100.

Go back to travel nursing agency rankings.

Click here to view a list of over 300 agencies and their contact information.

Travel Nursing Company Review of: PPR Travel Nursing

Score
(all time)
Score
(within 1 year)
1. Knowledgeable
4.2
2. Friendly
4.3
3. Efficient
4.1
4. Honest
4.2
5. Pay rate
3.8
6. Paycheck accuracy
4.3
7. Housing
4.1
8. Benefits
4.2
9. Supportive
4.1
10. Assignment selection available
3.9
11. Individualized
4.1
12. Insurance plan
4
13. Reliable
4.2
14. Accessible
4.1
15. Reputable
4.2
16. Accommodating
4.1
17. Professional
4.2
18. Paycheck arrival time
4.5
19. Chances you will recommend this agency
4.2
20. Chances you will work with them again
4.2
Total Score (number or rankings)
83(113)
(0)
I worked with recruiter Chad Craddock whom seemed extremely professional, helpful and generally knowledgable to start. I was up front with him about the amount of experience I had over the last two years and that I also had to take time out in sections to go with my mom to spend time with my sister whom is struggling significantly with pancreatic cancer. At this time I was completed with that and doing my best to continue with work. I've travelled before and had past recruiters whom are less than professional and considerate to anyone with less than 5 years experience and only one to two travel assignments under their belt. I explained to him that, especially because of the sensitive nature of why I took time away, I most definitely did not want to be working with a recruiter that was going to become directly or passively aggressively insulting at any time. He stated that it would be of no problem to work with where I was at. One of my supervisors is extremely hard to get a hold of because she is always so busy. This supervisor had prior written me a physical reference but I had no noticed that it was not done in professional verifiable format. At this point, although I notified him immediately of my level of experience and situation, he suddenly decided to start speaking down to me about my amount of experience and being exceptionally snide about the times I took to spend with my sister. He did this in tandem with making remarks abou the physical reference I turned in - that it was 'weird' and 'very strange' that it wasn't on the facility stationary nor signed. If that's what needed to be corrected and he wasn't inferring anything negative all he needed to do was to be professional and point it out with no attitude nor inference to something negative. But he continued to keep making comments like that and it was very obvious he was inferring that I had forged it. I could hardly believe it. I felt silly that I hadn't noticed she didn't not complete it correctly, but I suppose I was busy as clearly was she. So I contacted her and received a response back. She apologized for having been so busy and stated it was best to reach her through the facility number (another thing that Chad pointed out that he thought was 'SO ODD' in a skeptical tone) or her email. I informed her that her referral letter needed to be corrected in the ways that he pointed out (in an extremely accusatory and unprofessional manner). She stated she would do so with no issue and would email him back about the reference - for which she had given me a positive one. My other supervisor through the facility gave me a positive reference as well. As did one from a completely different facility. The current job I held has always provided me with a positive reference as well. So, although Chad was proven wrong about my reference by my supervisor directly and although he knew exactly what my experience was from the start and the tragic reason I had time away (but still worked out of a facility full time). He stated that I was in no way eligible to work for PPR. Also, I am considering he indicated to a large hospital facility family that I should be listed as not eligible for rehire because I saw a comment on another site where another nurse stated that he threatened to do that to her. No now I don't know if because of this PPR recruiter becoming unprofessional towards me, if he decided to be vindictive too and suggest to a facility or facilities that they not hire me and permanently damage my employment opportunities going forward. And all this after moving forward from my sibling being close to passing away I just wanted to have a positive chance at re-entering the work force. Maybe this entire company does not reflect the actions of a few poor recruiters but this was a time where I absolutely did not need to deal with unprofessionalism and inconsideration and simply needed to be able to rely on an effective and high quality recruiter. That was not the experience I received with Chad Craddock 04/08/2020
Caitlin K. is a fabulous recruiter. She is always available whether it be day or night, adoes everything in her power to find me the perfect job. Such a great company would recommended them to anyone! 02/04/2020
Absolutely love this company and my recruiter Ashley Foley. She is the most friendly, understanding, "real", and thoughtful recruiter. She goes above and beyond for me! Truly feel like an actual person and not just a number!! 09/17/2019
I have the best recruiter in the business. she always has me as a priority. takes care of any issues that I have. Always has my back. Wont submit me to a less than cordial environment. 06/25/2019
PPR is an outstanding company to be with. They are organized and really value their nurses. Everyone I've communicated with has been very kind and on top of things. There is true teamwork vibe between everyone. And I absolutely LOVE my recruiter, Heather Fritts Lindsay. She is amazing and everything you could want in a recruiter! Heather is genuine, efficient, super responsive, extremely organized, honest, considerate, and works really hard for her nurses. She is the absolute best! 05/09/2019
PPR has been my one and only travel nursing company for the last 3 years. They have been truly incredible, everything from the assignments to insurance to special situations when time off was needed. They are quick to respond and help with anything and everything. I absolutely love my recruiter, Kayla Canan, who truly goes above and beyond every time I need anything, big or small. She is a strong advocate for me in every way and I could not be more grateful for her dedication to being such an amazing recruiter! She is passionate about her job and is knowledgeable, reliable, honest, and always friendly. Kayla does not push assignments just to get a contract signed. Her goal is to always find a hospital and city that her nurses can be successful at and happy with. She is incredible when it comes to communication which is absolutely key in a recruiter. PPR offers great benefits/coverage including medical, dental, and vision at affordable rates which took the hassle out of finding my own coverage. PPR is always quick to respond to every email and phone call, and being scattered around the US I never once felt like I was doing this by myself. PPR had my back all the way! 04/03/2019
I didn't hear from my recruiter often, but being I healthcare for 20 plus years, I didn't feel the need to contact her often. My contract was not renewed because I found out the recruiter never responded to HR or the manager for renewal. When I asked about the renewal, I was encouraged to contact the manager on my own. After 3 weeks they filled the position and I was forced to find a new assignment 3 weeks before the present contract ended. There was no apology no, let me help you. Just an emailed listing of available assignments. Very disappointing as I feel I'm very accommodating. PPR was a disappointment. 01/29/2019
Not only my pay was few hundred dollars lower than other travelers, my recruiter was trying not to pay holiday pays for scheduled work Thanksgiving and Christmas that had shocked all travelers in my ICU. When I found out that I was the only one traveler who was not offered holiday pays, my recruiter quickly offered holiday pay later when I said I was quitting and leaving the company. 11/21/2018
This is my first time traveling with PPR Travel Nursing agency. I am almost done with my first assignment and already renewed my contract for another three months with the same agency at the same hospital. Working with my recruiter, Mary Geer, has been a delight. She's someone who will answer all of the questions and will go above and beyond to get back to me in a timely matter. Just tell her your preferences and availability and she will be on it to find the right assignment for you! 10/18/2018
Best travel company ever. 10/03/2018
PPR has gone above and beyond to help me. Anytime I have an issue they are back to me in a timely manner and offer help any time I ask. I would love to continue to work with this company as long as I can for sure 10/02/2018
Mary Geer has made my experience with PPR one I'll nevee forget! She is so thoughtful and persistent towards making sure I'm comfortable and always willing to take the extra step for me. Absolutely LOVE PPR because of amazing people like Mary who made my first assignment greater than I could have ever imagined!! She was so thoughtful to even send me and my traveling puppy a care package. I will definitely stick with PPR because of recruiters like Mary! 09/19/2018
I am a first time travel and am so glad that I chose to travel with PPR. Once I had an assignment picked out and a contract signed, they made it sooooo swift and easy to get everything required of me by my hospital turned in. They mailed me exact directions and instructions that were easy to follow on everything I needed to get done! My recruiter was Mary Geer and she was absolutely wonderful!! She was very quick to respond to me and get back with any questions I had, even after hours and on weekends. This company is very professional and very well run, and they (Especially Mary) did everything possible to make sure I had a great and memorable experience on my first travel assignment! 09/14/2018
I am so happy with my company. My recruiter is not only a recruiter but a friend who wants her nurses happy and well cared for. She is always just a phone call away (or even text)! If I have a concern about an assignment she listens. She is speedy, reliable and has a heart of gold. I can't imagine working for a different company! 09/08/2018
Welcoming and friendly! Accommodating. 08/29/2018
Great company! 08/28/2018
I love PPR!! My recruiter is always available and such a great friend. She is very understating. PPR also pays awesome! 07/13/2018
I was referred to PPR by a couple of different nurses who have tried many different companies. I am going on my second assignment with them, and they have been absolutely wonderful to work with! My recruiter, Heather Fritts is amazing! She is on top of a lot of things and has been there for me through so many hiccups. The pay department is very accurate and timely, even when I was late submitting my time sheet. PPR made it so easy to start traveling and living my dreams. I would highly recommend them if you're ready to see this country! They'lol have your back! 06/12/2018
Big thanks to my recruiter Mary's Geer who got my travel pair and I positions in the same hospital at the same time twice in a row and accomadated to or day shift requests, and replying to all questions quickly and professionally. Thanks PPR! 05/30/2018
I worked with Mary Geer and Tanesha. Both were professional and responsive. They gave 110 percent and even worked over to make things workout. 05/30/2018
fabulous 05/20/2018
I feel taken care of. I know my recruiter is busy and has other nurses, but she makes me feel like I'm top priority. I'm very happy with this company. 03/29/2018
PPR has exceeded every expectation. I have never had an issue with timecards or paycheck arrival time. My recruiter Heather is very quick to respond whether there is an issue or I just have a random question. I don't plan to travel with anyone else! Highly recommend. 03/26/2018
Hands down, I can't recommend PPR enough. Regan Cohen is THE BEST recruiter I've had in 2.5 yrs of traveling. She always responds fast to emails/texts, and even sends cards in the mail throughout your assignment which is so thoughtful. She even remembered when my dad passed away before she was even my official recruiter, and sent me an email to check on me. She goes above and beyond to care for you as a nurse and as a person, instead of just viewing you as a number. 03/12/2018
Shout out to Kayla Canan. This recruiter goes above and beyond in every situation to support her travelers and get them to where they want to go. She is extremely available and knowledgeable. 03/09/2018
Heather Fritts was a great recruiter for me. I never had any issues working for PPR. Though I'm settling in my location with a full time job for now, I will definitely consider traveling in the future and using PPR! 02/22/2018
Reliable agency with genuine and responsive communication. 02/21/2018
I've done two assignments with PPR and I'm very happy with them, especially my recruiter, Mary Geer. She's gone above and beyond and got me out of an unsafe assignment. She's always available and is very quick to respond to emails and texts. I highly recommend PPR and Mary. 02/14/2018
It is crazy that it has been over a year since I started working with PPR. I was recommended by an old coworker and read FB reviews myself before deciding to work with the company. PPR is the only travel company I have ever worked with and I absolutely love it. I work with the best recruiter ever (Sarah Abramson) who made the experience so grand. I worked in NYC which was my dream and she made all the time off that I requested off possible. The company made the transition of going from a staff nurse to a contracted nurse so smooth and Sarah was always so fast to get back to my questions and never got annoyed with how many questions I had. If there was something she was unsure of, she would redirect me to another person in the company that would also get back to me so quickly. It can be so scary going into a new work place at first and starting travel nursing but it was the best thing I have ever done for myself and I am more than glad that I made the decision to do it with PPR. Can't wait to see where the company takes me next! 02/13/2018
Have been with PPR since July 2017 and have done 3 contracts so far . GREAT company . Stephani is a wonderful recruiter who stays in touch , send me gifts cards , answers all my questions . She went over and above when I was stuck out on the road while getting to a hospital . Benefits are great . I'm about to start my 4th contract. Highly recommend this company . 02/01/2018
It is my first time taking a travel assignment, and I couldn't be happier. My recruiter (John Marshall) has been extremely eager and helpful through this process. He was able to get the location I wanted right away, and made the transition smooth and simple. He has been very easy to get ahold of and quick to respond with any questions I may have. I would highly recommend working for this company! 01/17/2018
John is very friendly and helpful! He is flexible and always gets back to you in a timely manner. 01/13/2018
Highly recommend Merritt Marvin! 11/22/2017
Run away from this agency. I joined them on behalf of a referal and it was the worst mistake ever. First of all, 1 month into my contract they "decided they were over paying me" even though I was getting paid what my contract stated and my paychecks got cut almost in half! When I called about this I was told they were paying me bonus pay and not regular pay (I had been working bonus hours so no they were wrong). Also in the state of California, any hours past 8 is considered time and half pay. They decided to stop paying time and half until after you worked 9 hours, again more money taken away from me and not what my contract stated. When I called about they money being taken away from me, I was told this was "their policy". Um no, your ignoring the California labor laws. Also, I called them concerning my schedule for the holidays and that I was incorrectly scheduled for EVERY SINGLE holiday, again not what my contract stated. When I talked to the supervisor at the hospital I was told "there was nothing she could do". I contacted my recruiter who told me she couldn't do anything for me. Recruiters are suppose to have your back when a hospital takes advantage or ignores what was signed in a contract. My recruiter ignored my multiple requests for help and ignored my concerns about the unsafe working environment I was in. I have worked with agencies that would have never allowed such things to happen. I also had the unfortunate experience of working with AMN, who is notorious for this kind of behavior. I thought I had rid myself of such unprofessionalism and agencies that outright rip you off. I was wrong. I will add this to my list of agencies to NEVER work for. If you don't mind having you paycheck mysteriously cut in half for "made up reasons", have your contract be a complete lie, and have no support from your recruiter, then by all means this the company for you. 11/12/2017
Being with PPR for the past 2.5 years has been a great experience. Lindsay Graves is an amazing recruiter. I've always felt supported and confident that my recruiter was working in my best interest to find the best contract for me. PPR is the best! 11/06/2017
Run far, faraway from this travel agency. HR refuses to answer phone and also doesn't call you back even though you call and leave a message everyday. None of the departments talk to each other. QM tells you one thing, recruiter tells you something else and on and on. My nursing recruiter is the most dishonest person I have ever met. She lied to me so many times that I finally had enough. I heard all the travel nurse horror stories and PPR definitely lived up to them. My recruiter used intimation and bullying to get me to sign contracts that I did not want. She would scream at me YES a grown woman literally screamed at me when I would say no and bring up that I felt like I should be getting paid more. PPR is the one of the LOWEST paying agencies. The other travel nurses got paid 400-900 more dollars a week then me and told me I was getting taken advantage of by the recruiter. The last assignment I did I knew from the facility what I should have been paid but not until I was at the assignment and already signed the contract. My recruiter lied to me about what I was getting paid. She left out the 400 extra I was supposed to be getting. That adds up to about 5000 dollars for the contract. She did this on every assignment, She threatened me that if I didn't take an assignment that I would owe PPR money. Lying, intimidation and bullying through voicemails and texts are not the right tools to use for RN retention. Only positive is that I got paid on time but the pay was almost always wrong and I would have to sign papers to get my money. I would absolutely never recommend this agency or work with them ever again. NEVER!!!The hospitals are great but not the company. 11/05/2017
I have been working with PPR for 3.5 years, and have never gone with anyone else because they are the best! They are all so very friendly from each department and are quick to resolve issues if any arise! They have made my traveling career more than I ever thought it could be! Thanks so much PPR! 11/04/2017
I have worked with PPR for 2 years and still think they have been the best travel company I have worked for! Heather Fritts has been awesome, and is simply the BEST!!!! She was always able to get me Great contracts with Awesome pay!!! 10/31/2017
PPR has been an awesome agency to work with. They are quick to respond, help keep you organized and up to date on licenses, shots, fit testing, etc. They offer jobs in some of the most awesome places in the country. The pay has been good and great benefits. My favorite part of PPR has been my recruiter, Heather Fritts. She is extremely personable. My husband and I travel nurse together, which can be a challenge at times, but she has always done everything she can to get us to the places we've hoped to get to at the same time and the same shifts. She made the transition into travel nursing much easier and makes the more stressful aspects of this career path doable. We've had no need to use any other agency or recruiter since we've landed with this amazing combo! 10/26/2017
I started working for PPR in December 2014. I am so happy to work for them! They are so professional, always attend to my needs, and have excellent communication! Heather is my recruiter and she is just amazing!! The entire staff is great, they really do put their nurses first! I am on my 5th company assignment and am quite happy to be employed with them!! I highly recommend working for PPR!! 10/22/2017
I've been with PPR for 1 almost a year now. My recruiter comes through with every single thing she says she is going to do. I haven't had one issue with them so far. That was not the case with my 1st company. 10/17/2017
Working with Mary Geer at PPR has been a pleasure. She is friendly, knowledgeable, and always available to help answer any questions or resolve any issues I am having. I would recommend PPR to other nurses who are looking for a professional and reliable travel company. 10/15/2017
PPR is a great company to work with. The recruiters and other staff are helpful and nice, they become friends just as much as they become co-workers. 10/14/2017
By far, the best experience with recruiters and staff. 10/11/2017
My recruiter was Kelsey smith. The first assignment with them was pretty awful. They sent me to a really small hospital in the middle of no where Vermont where I witness several unsafe things occur but nothing addressed. I even had a nurse assign me a patient without telling me to cover herself and PPR did not have my back. They did nothing to correct the unprofessional situation. I know that there are several people that are satisfied with their service however. They are nice to you in the beginning but once they know you want something or need to talk to them they don't respond. The CEO is unethical and unprofessional. I don't think he knows how to conduct himself in the medical field. Nor did he address any of my concerns and submitted an email without documentation from me to the facility. PPR did not have my back in this situation either. I think that travel nurses really deserve to be communicated with and treated well. My precious agency I had no issues as with my new current agency also no issues. They even threatened me on the phone that I wasn't allowed to post a review about them that they would "come after me" you don't get to threaten people for your lack of care as a agency. And as my recruiter we'll, Kelsey is fake, Kelsey does not care about her nurses. Kelsey likes her pay check. And doesn't care who she hurts in the process to get it. I am scared for life because of this place. It has made me question traveling. I also finally have the support I need. And it didn't matter what day of the week it was no one ever called me. No one ever told me my insurance changed. No one sent me a correct gross pay break down. I got paid differently than my contract a lot less. I would look at blue pipes 2017. There is a reason why they are not top 10. 10/11/2017
I had the pleasure of working with Mary on my assignment in Colorado Springs. She was available to help me 24/7. There wasn't anything Mary wouldn't do to support me! This was my first travel contract and it was an extremely positive experience! I would recommend PPR to anyone looking for an agency that will take the time to get to know you and assist in getting you to where you'd like to travel! 10/10/2017
I used my RV for housing. Did not need benefits. Mary Geer was my recruiter. Mary and her team were great to work with and punctual in their responses. Mary followed up to make sure my needs were met. It has been a great assignment and wonderful hospital to work at. Thank you for a beautiful experience. 10/10/2017
I have found my home with PPR. I can't see myself using any other agency. They have been nothing short of amazing and have made the traveling process a breeze! 10/08/2017
PPR is a great company to work for. My recruiter Gabrielle Youngblood is such a nice person who is upfront about things and is always looking out for me. 10/08/2017
PPR has been amazing! I have received contracts in places that I have wanted to be and the pay is great! My recruiter, Kayla, is phenomenal! She is always quick to respond to texts and emails and has always been there for me. PPR has the small company feel with all the advantages of the larger agencies. I would recommend them to any travel nurse! 10/08/2017
As a novice to travel nursing, the recruiter should be more upfront about what high paying actually means. Also, there was no communication on how this all really works. with every question she tried to confuse me and keep me in the dark. Other than that and on the low paying side of travel nursing, they have truly been on top of it. 10/07/2017
LOVE my recruiter Gabrielle Youngblood!! She's always been available, accommodating, helpful!! Never had any issues or concerns with payroll, compliance team also available and accomodating. Insurance is pricey, but that's not high on my priority list. Would definitely recommend Gabrielle and her team. 10/07/2017
I began working for PPR Travel Nursing on April 15, 2013. When I put my name out into the internet world to get information on travel nursing, so many companies were calling and emailing. You know how that goes. It began to cause me some anxiety. It was overloading my brain. But the call I received from PPR was different than the others. The recruiter's name was Kayla. Her voice was kind and sweet. When we talked, I cried because I was making a major transition in my career and was scared to death. She was very comforting and by the end of our conversation I knew I could trust her to help me take this next step. Over the next four and a half years, Kayla has remained my recruiter. We have become friends. She has gotten my assignments where I wanted every time. I've also learned over the years that all of PPR has my back. When I have troubles, my PPR family is there to stand and defend me. They have never let me down. When Kayla is out of the office, there is always an amazing recruiter covering for her. I wish I could name them all. I have spoken with many people throughout the company and everyone is so kind, supportive and amazing. I have never looked into other companies. No reason to. As long as I continue to be a travel nurse, (I plan on doing so for a long time) I will do so with PPR Travel Nursing on my team. They are more than a company. They are my family. 10/07/2017
I believe that I work for the best travel nurse agency, after hearing stories from others about their experiences. All of my experiences with PPR have been above my expectations. My recruiter works extra hard to get me the best pay and always takes time to explain all my concerns. 10/07/2017
Gabrielle was my recruiter and she was beyond amazing! She was always available if I had any questions, and did so much digging for me to find the best assignment. She made my time during travel so effortless. PPR is such a great company. I left traveling due to my husband's job, but plan to travel again one day. Will most definitely use PPR again! Excellent company 10/06/2017
I've been with PPR for 2 years and I've always felt like they, specifically my recruiter Gabrielle Youngblood, have my back! 10/06/2017
I am on my second assignment with PPR. My recruiter Gabrielle is AMAZING. This is my first time traveling so naturally I always have a ton of questions and Gabrielle and the rest of the PPR team is always there to answer them for me. They are compassionate, kind, and truly care about their employees (which is not easy to find)! I'm looking for my third assignment and will 100% be staying with them. If you want a travel company that puts you FIRST don't hesitate about joining PPR. 10/06/2017
I love working for PPR, everyone is very nice and if you have a problem with anything, they help you to get it taken care of 10/05/2017
PPR is the first and only travel agency I have used so far. They are so great! I have not one bad thing to say about them. I would highly recommend this agency to anyone. 10/05/2017
Not the highest paying agency but reliable and recruiters are always reachable and respond timely. Love that they offer at 401K and short term long term disability. 10/05/2017
My recruiter has gone above and beyond to get me assignments she knew I would like. And has been very personable. I was very homesick my first assignment and my recruiter was always there for me! 10/05/2017
I have been traveling with PPR since 2005. I have had the same recruiter for the entire time I have been with the company. Stacy Pavish is the best at what she does and I could not imagine working with anyone else. I have worked all across the US including Hawaii, and feel that PPR looks out for me. I look forward to many future assignments with Stacy and PPR. 10/05/2017
I have been traveling with PPR since 2005. I have had the same recruiter for the entire time I have been with the company. Stacy Pavish is the best at what she does and I could not imagine working with anyone else. I have worked all across the US including Hawaii, and feel that PPR looks out for me. I look forward to many future assignments with Stacy and PPR. 10/05/2017
I've yet to have a bad experience with PPR and I'm pretty sure I never will. I have always had my questions answered in full. I've felt nothing but support and respect from my recruiter as well as the agency. This is truly a class act in terms of travel nursing. I hear from other travelers the horror stories from their agencies but I have none to contribute. I am looking forward to staying with PPR for years to come. 10/03/2017
I have stayed with PPR because of Stacy Pavish recruiter she always returns my emails calls in a timely manner. Satisfied with PPR. 10/01/2017
PPR is a reliable company. I would recommend them to nurses looking to travel. My recruiter always responds in a timely manner and always personalizes my job search for what I'm looking for. 09/30/2017
Fast responses from all disciplines at the company. My recruiter is very understanding and cares on an individual level. Always ensures pay is fair, and works hard to meet preferences and requests. I couldn't recommend this company more! 09/29/2017
PPR is an amazing company!! I've been with them for 2 years now. Stacy Pavish is by far the best recruiter to work with. She always puts you first, is always available, and always answers emails in a timely manor. I've never had a problem with my paycheck and it's always on time. I've talked to other recruiters from different agencies and NONE of them compare to Stacy. I'd never use another company!! 09/29/2017
I decided to switch agencies against my better judgment. At first everything was okay, but my recruiter is a typical mean girl. The entire office is clicky and very fake on the phone. They don't genuinely care about your well being or how you are doing. They want to make sure that they look good vs. making sure that their nurses are happy and the assignments are treating them well. I would not recommend this agency to anyone. I actually hope they just go out of business to save other travelers from falling into their trap. The pay was indecent and never compensated for missed shifts due to hospital canceling travelers. They also did not give me a pay break down and shorted me 200 dollars every week. I would avoid them if I were you. Group of catty high school women with no actually empathy for traveling nurses. Nor any respect for them for that matter. Very disappointed in them. Would never go back. 09/10/2017
Start out with the pay package. The package I was emailed prior to interview was not the pay the recruiter said was ACCEPTED by the hospital. There was a three dollar difference. THEN I was sent HCA/Healthtrust time sheets. (Recruiter still denies that CHS is a part of Healthtrust) I was informed *by the hospital) the bill rate and I got about half of the bill rate. The manager of the floor asked me to extend. My recruiter NEVER told me an extension was offered. Even after I told her it was offered. And was told ALL the travel reimbursement was paid at the beginning of the contract. In other words, you get paid to go to the assignment, but not to get home afterwards. Nope, not again. 09/08/2017
Left the travel world for a few years due to family needs. I have returned 08/05/2017
I've completed multiple contracts with PPR, and appreciate their honesty and integrity. My pay isn't nickled and dimed to death if I am short hours. 07/14/2017
Hands down my favorite group of people to work with! My recruiter Sarah Abramson is amazing! She listens to my needs and works wonders when finding me assignments that I want (I've been pretty picky). I find pay to be comparable, if not better than other companies. I haven't had any issues that didn't immediately get taken care of. Every person I've come into contact with at this company has been so friendly and helpful. 04/28/2017
I have worked off and on with PPR but am back again because they seem to just be the best. I trust my recruiter, the pay is great, the insurance is awesome and the options are excellent!! I have my recruiters cell phone 04/19/2017
IN doing this job in this role, you hear the horror stories. I've seen plenty of travel nurses get screwed over and end up changing agencies. Not so with PPR. I will gladly stand with them and recommend them to any one considering the travel nurse lifestyle. They've never done me wrong and in fact, in a shocking twist, they listen to me. They fight for me when things aren't quite going well on assignment. I would be remiss if I did not mention that my recruiter, Stacy P, is the bees knees. She is so responsive and proactive and caring towards what is going on with me and sometimes even beyond nursing. She's amazing, plain and simple. PPR is a company I see myself staying with for the foreseeable future, no doubt. 04/05/2017
PPR is an amazing company. My recruiter is always available and stays on top of things. My wife and I travel together and she has always been able to find us great jobs at the same facility. We tell her where we want to go and she finds us great positions. My checks have always been on time and I've never had a problem getting reimbursed for certificates or licensure. PPR is amazing and I'd never travel with any other company. 04/05/2017
If you want an agency that puts nurses first, this is your agency! I've been with PPR for two years and I could not be happier. My pay is always top notch and my recruiter is always prompt with responding to me. I have yet to pick a job location that I didn't get because my recruiter is the best in the business. Take my advice and look no further! 04/05/2017
lowest pay, bad service and their employees from recruiter to CEO don't care about nurses. Recruiter Rosie is stupid! If u ever transact with this agency especially with Rosie, pls do everything via email for your proof because Rosie will lie. 04/05/2017
They will low ball you especially if you have accent. They are also nice in the beginning but not after they got your business. Hard to reach them especially if you are in the west coast bec they are all in Florida. They ignore calls if they know you need something from them. 03/03/2017
Do not sign up with this agency. I made a wrong choice. I learned I am have the lowest compensation package among all travel nurses from various agencies in the facility. 03/03/2017
Great company to work for. I had many friends go through them before I started travel nursing, and they all had nothing but great things to say! When doing research for travel nursing, no agency compared to PPR. I know they will support me and genuinely care about my best interest at heart. Kayla Canon is my recruiter and she is fantastic! I would recommend Kayla and the PPR team to anyone! 05/17/2016
I haven't been a travel nurse long (just under a year) but I've done 4 assignments with PPR. My recruiter, Stacy Pavish is amazing. I know that she will do everything in her power to get me where I want to go and give me the resources I need to get there. She is always willing and patient when it comes to finding information for me or answering questions. She is almost always available when I need her and the few times she wasn't, she responded within 12 hours. If it had been emergent, I know I have ways to get in touch with her immediately and that she would be there for me. She is an amazing asset to her agency. I firmly believe that a recruiter can make or break an agency, Stacy is one of those that helps this agency thrive! Thank you for all you do Stacy! 04/13/2016
PPR is everything I want, everything I need, and more. My recruiter (I'm going to name drop here because she totally deserves it), Kayla Canan, is both a friend and the most professional and accurate person anyone could hope to helping them through the process of travel nursing. I hear other travel nurses complain about the woes of their companies/recruiters,and I'm always at a loss because all the staff at PPR has done nothing but the best for me. Thank you PPR!!! 04/13/2016
I absolutely love my travel agency. My recruiter is great and very personable. She is helpful whenever I am needing her and gets back to me within a timely manner. I have nothing but good thing to say about the company! 04/13/2016
PPR is a wonderful company to work with and for with travel nursing! Everyone is always so friendly and easy to work with and easy to get ahold of whenever you need something! Benefits are great and pay is competitive! They work very hard to get you assignment where you will be happy And content! Thanks PPR for being an awesome company to work for and with! So happy I made the switch :) 04/13/2016
Have had nothing short of a wonderful experience with PPR. Could not speak more highly of my recruiter, Kayla Canan. I recommend her and PPR to anyone I am given the opportunity. She and the company truly go above and beyond to support their nurses! 04/13/2016
Best agency EVER! 04/13/2016
Very organized. The recruiters are very responsive to all needs. highly suggest to anyone interested in Travel Nursing!! 04/12/2016
Great recruiter, pay is on track with what most other agencies seem to offer. Never an issue with my pay. Always know what is expected of me, company has thus far met my expectations as well. 12/02/2015
Like one person said, once they find out you are leaving, it's like dr. Jekyll and mr Hyde. The recruiter blames everything on you and said you should have done this and that and they couldn't worked better worked for you. And when you ask for copies of your documentation that you sent to them, like a physical that YOU pay for, it's a no. Impossible to reach at night when you have a problem. Overall a very poor agency. Very disappointed because they were awesome when I started. Now the recruiters never contact you to see how things are going. They just send out gift cards. 08/16/2015
Once they find out you are leaving the agency, all of a sudden, the real PPR rears its ugly head. Everyone is mean. I had an issue one early morning with paperwork that didn't sent from PPR and I couldn't a hold of anyone. They are rude in their emails and are very annoying because they will send one email for the same thing like twice a day. The recruiters are hard to reach and you have to leave several messages. 08/05/2015
Impressed overall 06/08/2015
This recruiter was nice until they were rushing my background check for an asap start. I told them it would take more than a week, and because no affordable housing was available, i would have to get my RV ready, then the day before the credentialling had to be in for the hospital, no one was available to speak to me at the agency, so I called HR, and the lady there was nice, and said that the QA contact at the agency was totally inappropriate in her language. The agency cancelled the pending contract and bullied me. I was very nice to them. 05/31/2015
Worked with them several times but this last time made me decide to never do it again. Inaccurate paychecks. Unprofessional and just plain rude conduct. Takes them days to respond. Trying to shove an assignment I have no interest in down my throat. Never again. 04/07/2015
Worked with them several times but the last contract made me never want to use them again. Can't get my recruiter on the phone. Paychecks are wrong. Very unprofessional. They have really gone downhill and that's a shame because they used to be top of the line. 03/11/2015
PPR is a fantastic travel nurse company. The housing is the bomb.com which is important a priority fir me! They are small but professional and attentive to your needs! Very customer service focused! They rock ! 09/27/2014
Been with PPR 5 years, my recruiter Mandy has taken exceptional care of me. 09/05/2014
Very friendly staff. Knowledgable and always helpful. 07/08/2014
I worked with them several times over a period of 2.5 years, and another agency also. My recruiter became very upset with me because I didn't accept an assignment in a location that was unacceptable to me for a good reason and told me if I didn't take it , he wouldn't have anything else to offer me. I did come back at a later time and was ripped off big time with housing and $75/week pet fees. Then when I went with another agency for the next assignment found my travel money had been left out of my contract. Be sure you check your contract closely before you sign anything. Ask to see it before you accept the assignment! 02/18/2014
Yes another agency that doesn't support you. This time I was fired for a Facebook posting that another nurse said I said. I have no evidence of this posting. Plus I am at home why is the nurse at work when she should be taking patients? They also said I was acting wierd? Ok. I am taking them to court for the remainder of my contract. They have no contacted Unemployment for my wages because, they fired me for the wrong reason. 09/30/2013
Good Company 09/20/2013
Had a bad recruiter, had to fight for what I wanted on a contract. Their web site says one thing but does another. Pay scale and insurance on par with other companies. The housing was great but they out source that. I think the recruiter really makes or breaks an assignment and mine was not receptive at all. 03/14/2013
10/20/2007
Have worked several assinments with this company. they have taken great care of me. 11/30/2006
I like the company. I am not satisfied with my recruiter. I have had 3 recruiters in 1 year due to them leaving the company. 11/08/2006
Traveled with PPR for my first assignment. All in all it went well. My recruiter was kind-of pushy though, and unsupportive of my decision to leave PPR due to them not having assignments in the state I wanted to go to.
Housing arrangements were excellent, traveling with pets, they found a very pet friendly place. Three cals to insure that everything was going well in the first 5 days of a new assignment. Everything that they stated would be was exactly as they stated.
This company fall short in the areas of Supportiveness and efficiency. Too much paper work. I am not for sure but they do not guarantee work hours.
My recruiter was a bit ditzy but she tried to get me the best deal
if a specific radius is needed for closeness to home needs, its much harder to get an assignment and you MUST stay on top of recruiter to make sure you have an assignment BEFORE your current one is up!
Return to top of page
---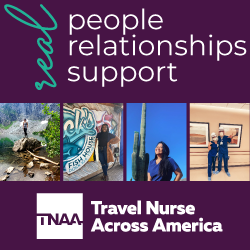 Click here for advertising info