Travel Nursing Hospital Ranking Results
Each ranking will be averaged and updated on a continual basis. The highest score for a hospital is 100.

Feel free to rank any hospital. You are not limited to the ones below.
Travel Nursing Hospital Review of: St. Joseph's Medical Center
Score
(all time)
Score
(within 1 year)
1. Friendliness and acceptance of travelers by staff
3.7
2. How open are they to allowing you to expand your skills while traveling?
2.7
3. Hospital Technology
3
4. Location (A nice area to live)
1.7
5. Cafeteria food
2.3
6. Parking
4
7. Physical layout of hospital effecient
2.7
8. Hospital appeal (looks)
2.3
9. Hospital orientation geared toward travelers?
3
10. Simplicity being initiated into the system (Do you have to do lots of unneccessary paperwork, drug testing, criminal background checks, etc. in addition to what the agency requires before you can start working?)
2.3
11. Reputation of the hospital
2.3
12. How nice are the doctors to staff
3
13. Friendliness of staffing office
3.7
14. Happy with the work scheduling procedure?
3
15. How efficient is their system so you can get your job done?
3.3
16. Adequacy of their nurse to patient ratio
4.3
17. How well staffed are they
3.3
18. How happy were you with your workload?
3.7
19. Staff morale (overall)
3
20. To what extent would you recommend this hospital to other travelers?
3.3
Total Score (number or rankings)
60.6(3)
(0)
I worked in the Emergency Department department(s) in the hospital. I would have to agree with all of the other travel reviews about St. Joseph's. Of 3 years of traveling, this was, by far, the worst experience. The morale at this place was terrible. The charge nurses were miserable. The unit clerks were miserable. Certain doctors there were miserable. The RNs were mostly friendly to the travelers, although they seem to band together and form little cliques based on their ethnicity. 80% of the RNs are minorities, and just about all of the managers and charge nurses are Caucasian. This dynamic had kind of an uncomfortable feel to it. Huddles in the morning had no praises nor thank-you's to the employees, but they were always filled with things that employees were either doing wrong or could do a lot better. Outside of the huddles, managers were mostly absentee. Although most of the RNs were friendly, the RN turnover there is ridiculously high. There are too many cocky RNs there that have only been Emergency Nures for 1-2 years but somehow believe and act like they know everything. Little do they know that there is more to Emergency Nursing than just inserting IVs. As for the area, Stockton did not seem to be as dangerous as advertised, although the trauma patients went elsewhere. The area is not pretty and is mostly lower-socioeconomic. Many patients are uneducated, non-compliant, and belligerent at times. My words here do not do this experience or place any justice. I WOULD NOT RECOMMEND THIS PLACE TO MY WORSE ENEMY, REGARDLESS OF WHAT YOUR WEEKLY RATE MIGHT BE. It just ain't worth the money. 10/10/2018
Housing was approximately 12 mile(s) from the hospital. The name of the housing complex was private housing. Housing was located in city of Lodi. On a scale from 1 to 5, I would rate it a 3. I rented an apartment in Lodi. Lodi is a very reasonable commute to Stockton. Lodi is safer than Stockton, but it has rougher areas too and is far from what I would call a "nicer" city.
I worked in the ICU/PCU department(s) in the hospital. Travelers are the first to float. I worked PCU most of the time, only working ICU a handful of shifts. But it wasn't too bad. They have great charge nurses and great teamwork. People seem to like each other. I rarely got 4 patients, mostly 3.They use EPIC and have an off-site nightshift physician (and 2 in-house physicians for emergencies). They also have virtual ICU with cameras in the room to assess pt status also. That was pretty cool. I noticed the vICU nurses were camera-ing in without telling me though. Didn't like that. But nothing came of it. Maybe they were doing their rounds? They have 2 break nurses in the ICU and PCU and they're pretty available if you're swamped. All in all, i enjoyed my time here. Now I'm moving back home. 07/10/2018
Housing was approximately 50 mile(s) from the hospital. The name of the housing complex was found my own. Housing was located in city of Silverdale. On a scale from 1 to 5, I would rate it a 5. I wanted to live closer to family so I commuted to work. Tacoma can have good and bad parts but Gig Harbor is a nicer community (still Pierce county but on the Kitsap Peninsula). I loooooved the Kitsap peninsula!
I worked in the OR department(s) in the hospital. The OR was in a very old part of the building, and much of the equipment is dated, but the staff is top notch and very helpful to travelers! 11/28/2013
Housing was approximately 35 mile(s) from the hospital. The name of the housing complex was Vintage Creek. Housing was located in city of Elk Grove. On a scale from 1 to 5, I would rate it a 4. This is an older complex but it is well maintained an in a very safe area.
Return to top of page
---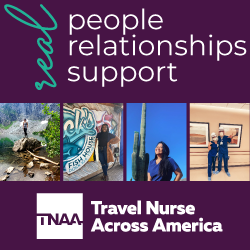 Click here for advertising info