Travel Nursing Hospital Ranking Results
Each ranking will be averaged and updated on a continual basis. The highest score for a hospital is 100.

Feel free to rank any hospital. You are not limited to the ones below.
Travel Nursing Hospital Review of: Kaiser Roseville Medical Center
Score
(all time)
Score
(within 1 year)
1. Friendliness and acceptance of travelers by staff
3.2
2. How open are they to allowing you to expand your skills while traveling?
2.7
3. Hospital Technology
3
4. Location (A nice area to live)
3.5
5. Cafeteria food
1.8
6. Parking
3.5
7. Physical layout of hospital effecient
3.5
8. Hospital appeal (looks)
3.5
9. Hospital orientation geared toward travelers?
2.7
10. Simplicity being initiated into the system (Do you have to do lots of unneccessary paperwork, drug testing, criminal background checks, etc. in addition to what the agency requires before you can start working?)
1.8
11. Reputation of the hospital
3.2
12. How nice are the doctors to staff
2.8
13. Friendliness of staffing office
2.8
14. Happy with the work scheduling procedure?
1.8
15. How efficient is their system so you can get your job done?
2.2
16. Adequacy of their nurse to patient ratio
2.3
17. How well staffed are they
2.7
18. How happy were you with your workload?
2.3
19. Staff morale (overall)
2.5
20. To what extent would you recommend this hospital to other travelers?
1.8
Total Score (number or rankings)
53.6(6)
(0)
I worked in the Icu department(s) in the hospital. Do Not travel here! Unsafe, poor management, union ran. 04/22/2017
The name of the housing complex was Unknown . Housing was located in city of Unknown . On a scale from 1 to 5, I would rate it a 1. None
I worked in the Peds department(s) in the hospital. The AMNs were the worst AMNs I've ever had the displeasure of ever to work with in all of my years as a nurse and I've worked with thousands of people. They seem to instigate trouble among staff and harass certain employees then inspire teamwork and collaboration between staff. It was a pitiful scene, having worked in some of the prestigious teaching hospitals in the country this certainly wasn't the standard of nursing I was accustomed too. The ANMs were quick to badmouth you to the manager any chance they could it was like being in grade school, essentially if your used to working in high caliber environments with brilliant minds with those of humble character and teamwork and collaboration are the rule of the day this place is certainly NOT FOR YOU, but if your lazy and you lack significant nursing skills and want to spend all of your time hob nobbing this place is for you. The Manager never comes out of her office so she doesn't know her employees or what's really going on on her own unit, she gets seems always get some perverted warped version from her so called trifling ANMs it's the sorriest situation I've ever seen. The priorities of the staff are there breaks and they're raises, after working there and comparing thief pay rate to the quality of work in comparison to the thousands of nurses I've worked with I think everyone should be making as much as they are. I'll be working on facilitating a national union to bring up pay rates of ALL NURSES in this country . 03/13/2016
Housing was approximately 1 mile(s) from the hospital. The name of the housing complex was Slate creek. Housing was located in city of Roseville. On a scale from 1 to 5, I would rate it a 3. Just purchased by another company. Apartment itself was fine neighbors were quiet and nosey. But that's okay if it maintains safety
I worked in the Icu department(s) in the hospital. Had to drive 2.5 hours away for computer orientation. Hired for icu but rarely worked in the unit. Constantly floated around multiple times during a shift. Little to no floor orientation. Payroll for night shift is a nightmare. Staff and managers are more worried about making sure they got their breaks (1 hour for 8 hour shift) than taking care of patients. The money may be enticing but not worth it. Staff makes more than travelers yet still complain about everything. 12/18/2015
Housing was approximately 8 mile(s) from the hospital. The name of the housing complex was On own. Housing was located in city of Sacramento . On a scale from 1 to 5, I would rate it a 1. Not a safe city. Maybe towards the mountains is better. Only recommendations by locals on where to go and what to do were to leave the city and go somewhere else. Horrible experience all around.
I worked in the Pediatrics department(s) in the hospital. I made about 25.00 less than the other employees, primarily because AMN has an exclusive contract and b/c of their greed the travelers make much less than the regular employees. As a result I told them I could not do Pedi/Picu float even though I was more than capable to do Picu, but why should I work extra hard and get paid less. As it was as a traveler I always got the first admission. Teamwork varies according who you worked with. As a traveler you work 12hr shifts, they had a break nurse and even though you were scheduled for your break they often times would let everyone go before you, so even though they only worked 8hrs and you've already been there five or six hrs longer than them, I would find myself being the last cover for a break. So, fairness depended upon who you work with. But what goes around comes around in some form or fashion. I stayed at an extended stay because they housing that my lazy cheap recruiters wanted to put me in was disgusting. And I had to pay for my own rental car. 09/26/2015
Housing was approximately .25 mile(s) from the hospital. The name of the housing complex was n/a. Housing was located in city of Roseville/ extended stay. On a scale from 1 to 5, I would rate it a 3. n/a. When working with Nurse Choice or probably with AMN in general your better off finding your own housing, because everything my original recruiters did with this assignment, from the contract to the housing stuck. I told housing I needed to stay at an extended stay.
I worked in the NICU department(s) in the hospital. Safe area. Lots of shopping. Have to drive to get most places. 01/30/2015
Housing was approximately n/a mile(s) from the hospital. The name of the housing complex was n/a. Housing was located in city of n/a. On a scale from 1 to 5, I would rate it a 4. I found my own housing. I stayed in Granite Bay 6 miles away. It was beautiful.
I worked in the Post Partum department(s) in the hospital. The unit was nice and staff friendly. I had one doctor be rude when I called for BP parameters on a CHTN patient but my experience with the docs were usually good overall. This was my first Kaiser assignment and it will most likely be my last due to their weird scheduling/timekeeping. I'm on a guaranteed 36hr 7p-7a contract and they are an 8hr shifts only facility so they sched me for 4 12s one week and 2 12s the next repeating schedule, and when I work Saturday nights they split my hours counting 4 that night and 8 the Sunday... And this is just the beginning of the confusing way they do things there. Needless to say I spent 5 wks on 8hr/wk orientation fighting for my guaranteed pay and constant back n forth weekly with the staffing office and my agency to correct my hours (which only makes sense in Kaiser world) which never equaled 36 per wk. TERRIBLE EXPERIENCE!! BEWARE OF THIS CATASTROPHE NIGHT SHIFT TRAVELERS!! My day shift traveler friend worked 7a-7p and never had an issue with her hours. Another night shift traveler experienced my same issues but took it in stride because she was getting the housing stipend. I was being charged for my housing weekly due to kaisers timekeeping I was always short my 36hrs. NIGHTMARE!! 10/05/2013
Housing was approximately 4 mile(s) from the hospital. The name of the housing complex was Terraces at Highland Reserve. Housing was located in city of Roseville. On a scale from 1 to 5, I would rate it a 4. Beautiful property, wonderful office staff, pool has little private cabanas along side it for relaxing, outdoor kitchen style pits and even a brick oven, private garage came with our unit. Beautiful suburban neighborhood with lots of eateries, bike trails and shopping nearby! I LOVED it!
Return to top of page
---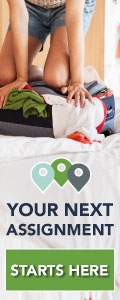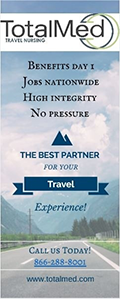 Click here for advertising info