Travel Nursing Agency Ranking Results
Each ranking is averaged and updated on a continual basis. The highest score for an agency is 100.

Go back to travel nursing agency rankings.

Click here to view a list of over 300 agencies and their contact information.

Travel Nursing Company Review of: Novapro

Score
(all time)
Score
(within 1 year)
1. Knowledgeable
4.1
2. Friendly
3.9
3. Efficient
3.5
4. Honest
3.3
5. Pay rate
2.9
6. Paycheck accuracy
3.5
7. Housing
4
8. Benefits
2.9
9. Supportive
3.1
10. Assignment selection available
3.5
11. Individualized
3.3
12. Insurance plan
2.8
13. Reliable
3
14. Accessible
3.2
15. Reputable
3.6
16. Accommodating
3.3
17. Professional
3.7
18. Paycheck arrival time
4
19. Chances you will recommend this agency
3.3
20. Chances you will work with them again
3.5
Total Score (number or rankings)
68.4(15)
(0)
My recruiter is great. Have had 2 of them since I've been there. Get me great assignments. Respond to my questions and concerns in a timely manner. Very helpful. 03/29/2016
I lost a ton of money when they sent me on assignment before my license came through from Oregon. After traveling with a good recruiter and agency, I know this should have never happened. Terrible customer service all around. No reimbursement for any out of pocket costs. 07/10/2015
Gave me the feeling that they worked more for the hospital than for me. My contract was terminated due to an issue with a preceptor but never bothered to hear both sides. Nova Pro supported the hospital instead of the nurse. Very unfair situation, No opportunity to express my end of story. 03/08/2014
I have been with this company for 6 travel assignments and am about to start my 7th. My recruiter (Holly Caron) has been wonderful in helping me with all my needs. Insurance can be kind of crappy but overall this company has been very good to me. My recruiter is like family and they have always stuck up for me in sticky situations. They're good about reimbursements (make sure you understand when talking to them and clarify if you do not), and have been able to give me advances when I needed money for car trouble etc (except it costs a wiring fee and needs to be approved) I've never been left hanging and have been taken great care of! Would def recommend you try this company! 08/19/2013
I'm in the middle of my second assignment with Novapro. I have found them to be an overall good company to work with, always responsive and on time. Most of the requests I've made for reimbursement were accomodated and a few not, but there weren't any decisions or actions taken on there part that I found unreasonable. The insurance could be a lot better in terms of coverage for what we pay. I would probably take a 3rd assignment with them in the future but also consider other companies again. 07/25/2013
I have traveled with NovaPro for 4 years now. I have never had a lapse in working, they have always had a job for me, where I wanted to go, with great housing, & good pay. Plus my recruiter is the BEST!!!!! 01/31/2013
Would not work with them again. 10/26/2012
when in Alaska they only wanted to reimburse me for 3 months of rental car not 13 weeks. watch your paycheck for correct reimbursements 12/17/2011
Insurance is horrible and costs an arm and a leg for family coverage. Recruiters are hard to contact and the company will NOT make any effort to help you with anything. 05/19/2008
Had very good experience with them 03/01/2008
My recruiter, Kristen, is fabulous.I worked for 2 other agencies but came back to Nova Pro because she was always responsive to my needs and made me feels I was # 1. 11/17/2007
My recruiter is great. The housing is very good and they really do bend over backwards to accomadate your housing needs. My paychecks have always been on time. I like that they take care of your housing and utilities. They are very good about bonuses as well.
Nova Pro was great to work for before Cross Country bought them out.After the buy out my recruiter was never available , unless it was time ti sign another contract ,then suddenly she is available to speak to me.I missed 1 shift due to an on the job injury.I wrote this on the time sheet .The next week the hospital only scheduleded me 2 shifts ,even though I reminded the nurse scheduling I needed 3.My gross pay for that 2 weeks was 1497.09.I cleared 381.40 out of all of that.They charged me almost 300. for the sick day and the day the hospital did not schedule me.Do not sign with these people.You do the work,they keep the money!
Company takes alot out of your check for "Utilities,etc more than expected".When I complain these charges suddenly go down.Recruiter is never available to speak with you,until time to sign a new contract,at which time she is suddenly available.They are great about getting the housing you want,but you will pay dearly for it.I clear less than half Of my earnings each payday,and they charge you to fedex your check to you.
Return to top of page
---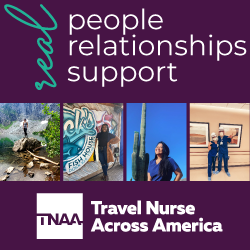 Click here for advertising info