Travel Nursing Agency Ranking Results
Each ranking is averaged and updated on a continual basis. The highest score for an agency is 100.

Go back to travel nursing agency rankings.

Click here to view a list of over 300 agencies and their contact information.

Travel Nursing Company Review of: Medical Express

Score
(all time)
Score
(within 1 year)
1. Knowledgeable
3.3
2. Friendly
4.1
3. Efficient
3
4. Honest
2.9
5. Pay rate
2.5
6. Paycheck accuracy
3.2
7. Housing
3.1
8. Benefits
3
9. Supportive
3
10. Assignment selection available
3.1
11. Individualized
3.2
12. Insurance plan
2.9
13. Reliable
2.9
14. Accessible
3.4
15. Reputable
3.1
16. Accommodating
3.1
17. Professional
3.4
18. Paycheck arrival time
3.6
19. Chances you will recommend this agency
2.7
20. Chances you will work with them again
2.7
Total Score (number or rankings)
62.2(27)
(0)
My first travel experience. I felt like I was on my own and had to fix all the issues that came up by myself. My recruiter was never available and never called me back when I left messages. I called to complain and wanted a different recruiter and an hour later my recruiter called back apologizing and said she would be sure to continue to follow up with me! Well she did not. She periodically calls me when she sees fit. Going with a different company next time. 04/26/2015
My advice is STAY AWAY from assignments with AMN or Medical Express with Kaiser. My contract with Kaiser West LA abruptly ended due to me "not being a good fit." It is a highly political environment. The unionized nurses are treated well and are protected because they are with the union. You will be at kaisers mercy if you go there. They floated me to the 'Dungeon'- a med surg overflow unit with no pyxis and no dedicated unit secretary. Its like nursing in the dark ages and you get very little help. Thankfully i have my next move worked out but Medical Express shorted me on my last weeks time bonus ( two hundred dollars) and might end up keeping my apartment deposit (300). They are threatening me with charging me rent for the two weeks i have been here trying to figure out my next move after they keep low balling me with pitiful ambient offers in the city. The housing dept is threatening me with a charge of $1300 or so for housing after my contract got terminated WITHOUT Good cause. You have no protection with AMN or with Kaiser. Kaiser chews up its travelers and spits them out. i do not want to be negative but do want to warn others. I have luckily found an agency that treats you like a human being and not like a money slave. If any of you would like personalized info or advice please message me. All the best. 04/02/2015
I've traveled with medical express/ AMN my last three assignments, pay started out average on first assignment then went down hill from there. Recruiter pushy/ kept hinting that I am after the money (not at all the case but they were offering me less than agency nurses make after taxes!) had issues almost every pay check, delayed re-imbursement almost every time! got canceled by last facility and my recruiter lied about re-imbursement and almost tricked me into signing new contract, they denied all my re-imbursements plus want me to pay back for housing stripened the week before my cancelation saying they go by "last day worked".. even though I had worked all 36 hours- plus cancelation happened the following week on a Thursday (which I wasn't made aware of until I walked into the hospital). They screwed up my w2- taxed me all wrong (i'll be lucky if I don't get audited because of all the mistakes they made on my income).. plus had to have my tax guy do all the work and pay for it myself instead of them actually fixing it. Would not recommend it at all .. i'd rather stay unemployed than to ever work for their company. all the meanwhile they kept a friendly and seemingly professional attitudes.. but we all know looks can be deceiving. 04/18/2014
Been a Traveler for 11 years. First contract with Medical express turned out to be my very worst experience. Went through 5 quality control and recruiters before the contract ever started. Lost paperwork, 5 hour round trip for a N-95 fit test, etc... They went thru another travel company for my contract. Lost multiple shifts due to lack of communication between Medical Express, the other travel company, and the hospital. Medical Express had the nerve to turn me over to a collection agency 2 weeks after sending me an email telling me I owed them for missed shifts. Most unprofessional company I've dealt with in 11 years of travel nursing. 04/16/2014
started with this company after changing from first company I was with...big mistake! lied to from day one! "reimbursed" for commuting a joke....hospital is horrible! coworkers hateful and snobby. can't wait to be out of here and away from this company!! recruiter lies over and over. nothing like I was told it would be. will never work with this company again! 06/27/2013
A lot of problems with my first contract. Duplicate paperwork. Had to drive 280 miles round trip for an N-95 fit test that took 10 seconds to have done, had to pay out of pocket. Shifts cancelled so I wasn't paid. Time clock tracking awful. Had to badge in at hospital, but it was not reported when I had shifts cancelled, which I had to pay for. Hospital wanted to float me out to units I have no experience in. A new issue every week that I would take to my recruiter and I was told to "wait it out". Assignment boring, not real ICU patients. Census sometimes 1-3 patients total. Had to pay pet deposit to company because I took my dog and additional deposit to apartment complex--it was $325 for a tenant for a one year lease, same for me for a 3 month stay, and I wasn't staying there half the time. Complex loud. Always an issue, from start of contract to end. Begged to end contract early because of all the problems and inconsistencies. Not many jobs where I'm licensed. Communicated a lot with my recruiter who skirted around many issues, handing them off to other people, and saying they're "working on it", mind you, with no results. 04/27/2013
Always able to find me an assignment. Pay is sub par, 12/19/2012
My recruiter changed mid-assignment. He had promised (verbally, my bad) a $500 bonus halfway through my assignment but I never got it and the new recruiter didn't know anything about it. Housing was a letdown. The place was safe but kind of a dump, dingy, old appliances, no microwave as promised (I had to buy one) pool/spa not maintained etc. They made a big deal about it being only 13 miles from the facility but it was 13 miles of stop lights and heavy traffic making it a 25 minute drive. Not a big deal except I was on call 15 out of 30 days each month and had to be there within 30 minutes of being called so I basically had to be ready to leave at a moments notice half the time. The company had a 'so what' attitude and I felt they should have had a better handle on what it means to be on call. If I travel again I'll probably change companies. 06/24/2008
get all information regarding your contract and and anything that they assured and reassured you would come to fuition. know all the necessary info. before starting . what i was assured and what really happened were two totally different things! very hard to reach recruiter even if it is very important. 04/26/2008
These people were very efficient as far as getting me the assignment that I wanted and the pay was not the highest but for the area, it was fair however during the Florida Hurricanes when all of the other Travel Nurses and staff nurses were making double time for being at the hospital 24/7, I was denied double time and my recruiter seemed less than sympathetic. She simply stated "we don't do that", and didn't offer to investigate any other options. I'm gonna try RN network next. They seemed to be the only agency with nurses working the huricanes that cared 02/05/2008
Too many issues with paychecks and housing for only two assignments. Recruiter is wonderful but she can only do so much. We have had enough... 12/03/2007
THE RECRUITOR MAKES A DIFFERENCE MY RECRUITOR WAS HORRIBLE WAS NOT ABLE TO GET A HOLD OF HER . SHE LIED TO ME ABOUT THE POSITION I WAS TAAKING IN THE HOSPITAL I ACCEPTED A POSITION AND THE HAD ME WORKING FOR ANOTHER . THEY LIED TO ME ABOUT THE PAY. THE FULL TIME STAFF IN THAT HOSPITAL WAS MAKING MORE THAN ME AND I WAS THE TRAVELER. THEY KEPT MAKING MISTAKES WITH MY PAY CHECK AND NOT PAY ME WHEN I WAS SUPPOSE TO GET PAID. I HAD NOTHING BUT GRIEF WITH THIS COMPANY AND THEY PAY EVERY 2 WEEKS AND I WAS GURANTEED 36 HOURS AND THE COMPANY WOULD CANCEL ME AND I WOULD ONLY WORK LESS THAN 36 HOURS A WEEK. I HAD A HORRIBLE EXPIERNCE WOULD NOT RECOMMEND THIS COMPANY THEY ARE SISTER COMPANY WITH AMERICAN MOBILE DONT WORK FOR THEM UNLESS YOU DONT WAN TO MAKE ANY MONEY. 07/08/2007
Jackie Nelson with medical express is the best. she's friendly,helpful, trust worthy and I believe everything she tells me because she's been nothing but up front on everything. 05/18/2007
Been with this company on and off for over 3 years. Each time I try a different company I end up unhappy. My recruiter has been all the difference, she's great. 05/03/2007
I have been a nurse for 3yrs but this was my first travel assignment. I was very disappointed with the communication. I was delayed two weeks from my start date b/c the agency didn't tell me I had to drive 12hrs to Sacromento for my Ca temp license. There was also a problem with my varicella and the agency told me they did research on how to get a booster and that the only place available was to drive to L.A and pay $100 (out of pocket) When I called the hospital I was working for they were able to draw my blood and it was completly free contrary to the agency telling me that they had contacted the facility and that it was against their policy to do my blood work. I was poorly informed. 04/23/2007
My recruiter said "verbal contract is binding" atleast 5 times before I knew anything about housing. Was not covered by insurence for the first month. Always returned my calls Housing was a little far from hosp but was wonderful and in a nice location. My pay was a little on the low side from talking to other travelers. I get the feeling if anything went wrong and i needed out of work they would not back me up at all with the contract 04/16/2007
awful my recriter was terible I could never get a hold of her they messed up my paperwork and did not pay me for 3 weeks. the housing was terrible read the fine print the pay is horrible. 01/27/2007
awful my recriter was terible I could never get a hold of her they messed up my paperwork and did not pay me for 3 weeks. the housing was terrible read the fine print the pay is horrible. 01/27/2007
I have no complaints about them. If I have ever had any problems, they were resolved quickly. 01/13/2007
It's all about the recruiter! Mine is awesome and will bend backwards to accomodate me. Also, the immigration program is great for Canadians wanting to go through the TN visa or Green Card programs.
I have a great recruter. The company forgot to notify my apt complex that I was extending my stay and I had to move to a different apt within the same complex. They were quick to make it up to me, with some extra perks, washer /dryer free for the next 3 monhs, bonus to cover my moving expenses. And they also overpaid me once which meant a short paycheck the next payperiod. But all in all I am satisfied due to my recruter.
This is my first assignment and everything has been so smooth. It's been more then I've ever hoped for!
Totally lied to two times about health insurance dates
This was my first assignment. I had signed up with several agencies and was getting desperate for a job by the time I took the Arkansas assignment. I almost ended up in Brownsville, TX!! I have learned a few things, but I have not decided which agency to stay with. I will travel to Bakersfield, CA working for American Mobile next. It is a sister company of Medical Express.
Resigned with Medical Express, very helpful recruiter and team. Staff returns calls, or connects you to the right department.
Return to top of page
---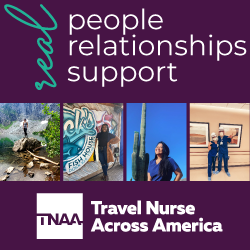 Click here for advertising info