Travel Nursing Agency Ranking Results
Each ranking is averaged and updated on a continual basis. The highest score for an agency is 100.

Go back to travel nursing agency rankings.

Click here to view a list of over 300 agencies and their contact information.

Travel Nursing Company Review of: LiquidAgents Healthcare

Score
(all time)
Score
(within 1 year)
1. Knowledgeable
4.7
2. Friendly
4.8
3. Efficient
4.7
4. Honest
4.7
5. Pay rate
4.5
6. Paycheck accuracy
4.7
7. Housing
4.5
8. Benefits
4.4
9. Supportive
4.7
10. Assignment selection available
4.5
11. Individualized
4.7
12. Insurance plan
4.3
13. Reliable
4.7
14. Accessible
4.7
15. Reputable
4.7
16. Accommodating
4.7
17. Professional
4.8
18. Paycheck arrival time
4.8
19. Chances you will recommend this agency
4.7
20. Chances you will work with them again
4.7
Total Score (number or rankings)
93(314)
(0)
This was my first agency to work for. I am glad I choose them. They are excellent. I will definitely continue to work for them. I haven't had any problems at all. 04/24/2022
Been with LA for almost 2 years, excellent experience. My recruiter Kyle Johnson provides excellent guidance and looks out for his nurses. Highly recommended. 06/28/2021
Anyone looking for an AWESOME recruiter, check out Blake Pierson with Liquid Agents Healthcare. I've had the best experience and Blake Pierson is fantastic to work with. Easily the best recruiter I've worked with, made everything so easy. I 10/10 recommend! 06/21/2021
Love this company! I've been with them for over three years and look forward to many more! This is my second contract with Blake Pierson and everything has been great so far! Keep up the great work! 06/19/2021
Liquid Agents has been amazing in taking care of my needs as a travel nurse, I especially appreciate my recruiter Laura Frank for always being there when I need her! She has done a wonderful job helping me explore my options and always follows up on new employers when I have a pending job application. Such a great recruiter and great company! 06/02/2021
My recruiter has been very professional and has been a pleasure to work with. 03/09/2021
I have worked for Liquid Agents for almost 4 yrs! My recruiter, Calvin Hoye is the best! 08/19/2019
The best reason I have to use this agency is my agent who is the whole package. She is unbelievable at her job. Thank you Adele! 08/17/2019
Although I'm new to traveling, less than one year, I was easily able to see that Liquid Agents was a more reliable, honest and professional company than the first "Company X" I had set up a profile with. When looking for my 2nd assignment after extending the first contract, I did talk with both again... which only reinforced that Calvin Hoye and his team at Liquid Agents (LA) kept my best interest at heart. Company X pushed me incessantly- to areas out of my comfort zone for location and assignments— LA kept with what is asked for and didn't keep trying to talk me out of it. Company X wasn't truthful about some of the well known "unsafe/not travel friendly hospitals" in my own home state and when I questioned them, acted like they where unaware— ironically they are based out of same state! LA (based out of neighboring state) sent me the same offers, but with a cursory caution (in verbal discussions) and let me decide if I thought money was worth risk — LA has been fair and fast on their pay and reimbursements of the few items I had to pay out of pocket for compliance items. My recruiter Calvin remembers —or likely keeps detailed notes— of our past conversations and concerns and follows up with me without "hounding me" constantly. I really feel he has my back and has been a good support when I'm anxious with new things and/or upset with current "not so ideal" situations while on assignments. I plan to stick with Liquid Agents for the duration of my travels— hopefully years to come!!! 08/15/2019
Calvin Hoye is the recruter and he was very hard working and professional. 08/12/2019
Calvin Hoye has been a great recruiter, thanks man!!! 08/10/2019
Liquid agents is always there for me. They are a good company. 08/08/2019
I would recommend Rich with LAH if you are looking for a company! He's amazing! 08/04/2019
Liquid Agents is an amazing travel company. Richard Dunn is a Rock Star recruiter! He goes above and beyond to meet my every need. He is always chexking up on me if he hasnt heard from me for a few weeks. Couldnt ask for a better recruiter to help me along this journey! 08/02/2019
I love Liquidagents. My recruiter, Calvin, is the best. Calvin always finds the best fit for me. Calvin is always looking for my best interests including location and income. I have been with Liquidagents for over 5 years and haven't had any issues. Try them out!!! 04/03/2019
For a little over 2 years Ive been with this company and I haven't regretted my decision yet. My recruiter Calvin is always great. He's always accommodating and has your best interest at heart. I couldn't ask for a better experience. 04/02/2019
As a first time traveler Liquid Agents Healthcare has really helped my experience! My recruiter, Alyssa Davis, answered all my questions without hesitation. 03/31/2019
I've been with liquid agents for 2 years now. Calvin has been an excellent point of contact. Helped me get a job in Oklahoma so I could work west of the Mississippi river for the first time. Always fast turn around time with any questions I have. I plan on staying with this company for years to come 03/31/2019
Calvin Hoye has been the best recruiter I've ever had 03/29/2019
Michelle McAfee is the most delightful recruiter I've ever had. She always makes sure I'm happy with my assignments. Even now, I'm no longer traveling, we still keep in touch. Just in case I ever need a job or want to start traveling again, Michelle will be the one that gets me where I need to be. As much as I loved Liquid Agents, Michelle McAfee is the reason I stick around! She's the best! 03/28/2019
My recruiter Michelle McAfee is awesome. She is helpful and always available when I need her. She finds the best assignments for me. 03/28/2019
Alyssa is a gr8 recruiter...she works for you.! 03/28/2019
Have had a good experience as I'm a new travel nurse. 03/27/2019
Every time I've needed a contract Calvin Hoye with LiquidAgents gets the job done. Very happy with how hard they work for me. 03/26/2019
Every time I've needed a contract Calvin Hoye with LiquidAgents gets the job done. Very happy with how hard they work for me. 03/26/2019
My recruiter, Calvin is amazing at making sure I am happy at my assignments. I feel like I am offered several options of high paying contracts when the time comes to either extend or change assignments. I LOVE this company, so thankful I started traveling with them. 03/26/2019
Calvin Hoye has been my recruiter for the past year, and it's been a very positive experience! He has been professional and very accommodating. 03/26/2019
I recommend Michelle McAfee as a LiquidAgent Healthcare Nurse Travel Agent. She is a ⭐️⭐️⭐️⭐️⭐️ rating. She has been helping me find jobs since 2016. 03/26/2019
Adele is the best 03/25/2019
Liquid Agents is a great company to work for! Alyssa Davis is the best!! 03/23/2019
Absolutely love working for this company! If you need a recruiter to go above and beyond, ask for Alyssa Davis!! 03/23/2019
Love this company! Call Rich if you need anything! 03/20/2019
It's been a great experience to travel with liquid agents. Allyssa Davis is the best recruiter ever! 03/10/2019
This is an awesome company to work for and if you're looking for a recruiter who will work for you ask for Alyssa Davis! 03/09/2019
I can't speak highly enough about this company or my recruiter, Alyssa Davis! 03/09/2019
Alyssa Davis is what makes travel nursing worth it! She had made my life so easy. And I know I could call her day or night! 03/08/2019
Love LiquidAgents Healthcare, especially Adele Hulse! She is one of the most kind and awesome people I have worked with in the travel field! She always makes sure she gets you nothing but the best as far as assignments and pay! Cant go wrong with her! 03/07/2019
Alyssa with liquid agents is always available when I need her, she is quick to fix any issues I have and she always has my back. 03/07/2019
No. downhill. 01/02/2019
Great company to work for. I have had no desire to change companies in over 6 years. Professionalism and respectful describes this company and my recruiter Michelle McAfee. She is in for the long haul and is an excellent support. I am definitely spoiled! The only thing I would ask for is having an option in my benefits for life insurance. 10/30/2018
Liquid agents is an awesome place to work. My recruiter is Adele Hulse and always has your back. She's there for you from having a bad day or if you just want to chit chat. She always goes above and beyond for her nurses. She is one of the good ones without a doubt! Thanks for being such an awesome person Adele!! 5star for sure! 10/28/2018
LAH is an excellent company with the best recruiter ever! Allyssa Davis!!! 10/24/2018
I met many staff members from Liquid Agents while at the Travel Convention in Las Vegas this year. They have been more than helpful while seeking my first travel opportunity. A huge thanks to my future recruiter, Alyssa Davis! 10/24/2018
LAH has the recruiter for you Allyssa Davis! 10/24/2018
LAH has the recruiter for you Allyssa Davis! 10/24/2018
Alyssa Davis is the best recruiter I could possibly ask for! 10/22/2018
Scott is wonderful. He is a genuine person that cares about your needs. His network is phenomenal, which makes him better than most at his job. Couldn't say enough good things about him. Reach out! You won't regret it. 10/17/2018
I've been with LiquidAgents for a little over 2years. Calvin Hoye, my recruiter is wonderful- he knows me as an individual and thus works with me 10/17/2018
with liquidagents I would like to see them offer extension bonuses 10/17/2018
Love this agency!!!!! 10/16/2018
I've been with a Liquidagents Healthcare under the care of Calvin Hoye since 2014. Although we've never met in person, our rapport makes me feel like I've known him all my life. He's very patient, understanding, listens and gives honest feedback regarding concerns or options on the table. I haven't regretted one contract under the recruitment of Calvin Hoye, he's a keeper Liquidagents! 10/16/2018
I have enjoyed the privilege of having Michelle McAfee as my recruiter with Liquid Agents for several years now and it has been a great collaboration! Successful travel nursing involves many varying elements - all of which need to be there to make the assignment a good one. Michelle has consistently worked so hard for me to find the right opportunity in the right place at the right time. Her communication and consistent efforts have, without a doubt, kept me working and on the right track. I know she WILL BE THERE to make things right and to listen to my concerns and share my little daily victories (and occasional setbacks). Without Liquid Agents and my wonderful recruiter, I have no idea where my career as an RN would be now. Michelle has been key to my success and for this I am truly grateful! If you're considering travel as an RN, look into Liquid Agents and Michelle McAffee - a winning team you'd be proud to have working with you. 10/15/2018
Over-all, I love this company. I work with Calvin Hoyle, and he is great. He really does care about his nurses, gives honest advice about different job locations, and tries to get me everything I want in a contract. I find that they pay better than other agencies that I've considered. I wish the insurance cost less, but it is too expensive everywhere, so what can you do? 10/14/2018
My recruiter Michelle Hussey McAfee is great to work with and is always available, even on the weekends if I need her. Liquid Agents is a great company to work for and I highly recommend them. 10/13/2018
At the end of my current contract I will have been with liquid agents for 2 years. It has been a great experience so far. My recruiter Calvin is there if I have any questions and is able to take care of any concerns I may have. The compliance people are also great with sending reminder emails when I need to update certifications otherwise I'd forget. 10/13/2018
Great company 10/11/2018
Adele was nothing short of amazing! She was so helpful in getting me placed during my relocation! 10/09/2018
I think they truly care about their employees well being as well as helping us become greater in our careers. Adele is seriously the best. 10/06/2018
Even though I had a rocky start with this company, they have gone above and beyond to make everything as perfect as possible. Allie Evans is my recruiter and she is simply amazing!!! She is ALWAYS available and is friendly and kind, talking me down from many a ledge!!!! A+++++ 10/05/2018
Laura Frank is an excellent recruiter. I highly recommend. 10/05/2018
I would not travel or trust my career to any other company 10/04/2018
My recruiter Adele Hulse is absolutely amazing! I have worked for Liquid Agents for 3 years and have had no complaints! 09/27/2018
Evereyone is great and helpful 09/26/2018
Evereyone is great and helpful 09/26/2018
Love the company and love Adele Hulse as the recruiter! I cannot day enough great things about her! She is phenomenal!! 09/26/2018
Cassie Lee is great 05/25/2018
I've been with LiquidAgents Healthcare for almost a year and I have to say I am incredibly impressed. My recruiter is Blake Pierson and he is awesome. He got me the contract that I needed in every occasion according to my needs at every given time. He has gone above and beyond. The assignment I am in now, Blake weighed straight magic. Team Blake! 05/19/2018
Love this company and will continue to work with them 05/15/2018
Liquid Agents has always been great. Everyone I have ever had to speak with has been knowledgeable and friendly. Calvin Hoye checks on me almost weekly and stands up for me if there is an issue. 05/14/2018
Liquid Agents has always been great. Everyone I have ever had to speak with has been knowledgeable and friendly. Calvin Hoye checks on me almost weekly and stands up for me if there is an issue. 05/14/2018
I've been with LiquidAgents Healthcare since 2016 and working with Calvin Hoye since then too! I have had no regrets with this collaboration and remain a satisfied travel nurse as we continue working together!! 05/14/2018
Calvin Hoye is an awesome recruiter. He gets me the contracts that I want and the specifics that I need. I can always reach him by phone or text and he's prompt when returning calls. Calvin always gives his best effort to address issues and concerns and to solve any problems I may have. I have recommended him to several colleagues. Thanks Calvin for all you do. 05/14/2018
i love LiquidAgents! Would recommend them to any travel nurse. My recruiter Sara is always available when I need her and always makes sure I'm taken care of. Overall a great company and very happy to be working with them. 05/14/2018
Calvin is the best recruiter ever!!! Super nice and honest!! 05/14/2018
Nicole is my liaison and she has been amazing 05/13/2018
Worked with them for 4 yrs now. David McKenzie recruiter is always getting me the jobs and pay that I need. Rating A+ 05/13/2018
LiquidAgents Healthcare is great. Calvin Hoye is great as well. 05/12/2018
LiquidAgents Healthcare is great. Calvin Hoye is great as well. 05/12/2018
I've worked for Liquid Agent for almost 4 years now and have always been very happy with the support I get from Calvin Hoye. He is proactive about finding opportunities and available jobs. My pay is alway correct and on time. Any issues I may have or if I just need to talk to him he's always there or returns my calls promptly. I'm never made to feel like I'm left hanging. I have recommended Liquid Agents many times and will continue to tell everyone in the future. 05/12/2018
Great company and great recruiter Calvin Hoye 05/12/2018
I highly recommend both Liquid Agents and my recruiter Adele Hulse 05/12/2018
Calvin was my recruiter and he was great from the beginning until the end of my assignment. He communicated well and was always accessible to me. I will begin my next assignment with this company in a few weeks, and always recommend it to my fellow nurses who are looking to travel! 05/11/2018
Love them! 02/12/2018
My fellow travelers with other agencies bring home over $1000 per month more than I do, using the same tax deduction. I do not take out insurance or utilize any agency benefits. Another traveler with the SAME agency brings home $800 per month. I do NOT believe the recruiters should be allowed to manipulate the pay to such an extent. 01/26/2018
Great company to work for! Very professional and always helpful. 01/25/2018
I love working with my recruiter Calvin Hoye. 01/02/2018
LAH is a great company to work for. They always fought for the perfect assignment for me, and the recruiter I worded with, Blake Pierson, was always available when I needed them. 12/31/2017
I've had a few travel assignments with liquid agents now while working with Calvin Hoye. He has been a great recruiter able to answer any questions I have promptly and made the tradition between assignments easy. I'm glad to tell anyone who asks me what a great company liquid agents has been. 12/29/2017
Great company to work for! 12/29/2017
Great Company 12/29/2017
Very impressed with this company. I've spoken with many companies and recruiters, but knew this was three company for me. My recruiter Blake makes me feel like a priority and has always been very proactive in what I need to know about my assignment and future assignments. 12/29/2017
5/5 Allysa Davis Was very knowledgeable 12/29/2017
Wonderful company the only one I will use. 12/28/2017
I have been working at Liquid Agents Healthcare for almost three years. I receive calls from other agencies but I stay with Liquid Agents beacause of my recruiter and benefits received. Blake Pierson is my recruiter and takes a personal interest in my needs and desires in my travel assignments. Blake is a professional and caring recruiter> I talk to Blake at least once every two weeks during my assignments. Blake calls just to see how things are going for me and to ask about the quality of the travel assignment and hospital . 12/28/2017
Love this agency! 12/28/2017
Wonderful company to work for! 12/28/2017
Great company to work for! 12/28/2017
Absolute great company to work for! If you're looking for a recruiter that will really help you, ask for Alyssa Davis!!!!!! 12/28/2017
First time with them. Overall, they've delivered on everything they've promised. 12/27/2017
My recruiter is Blake Pierson and he is amazing I've been with him almost a year now and he is so easy to work with and is always there when I need him. 12/27/2017
My recruiter was Calvin Hoye, and he is awesome! I've had good recruiters so far that I've been in the travel business but he's one of the ones that stand out. He is kind, loyal, friendly, persistent with me, and hard working. Thank you Liquid Agent! 12/23/2017
Calvin has been the most supportive agent I have worked with. When I call he answers almost every time or calls me back in minutes. 12/22/2017
I loved talking with Adele Hulse with LiquidAgents. She was so personable and made me feel like I was a good friend rather than just an employee. She's amazing and I would recommend this company and especially Adele as an agent to any other healthcare professional! 12/22/2017
First job as a travel tech... could not have picked a better one to work for. Love the staff and most of all the recruiter who hustles to get whatever I need done. He even reminds me of deadlines! Hands down the best! Thank you LAH!! Merry Christmas! 12/20/2017
My experience with Liquid Agents was great, thanks to my recruiter,Blake Pierson! He's VERY aggressive & gets the job done! 12/20/2017
Great company to work for!! 12/20/2017
Calvin is a great recruiter. 12/20/2017
I can't say enough nice things about this company or my recruiter Calvin Hoye. Working with them has been a great start in my career as a travel nurse. 12/20/2017
Adele Hulse is one of the best in the business! If you are looking for an assignment and need an agent, she is the one to contact! She is awesome in every way! She does not just consider you to be a number, she considers you as a person and gets to know you! She is excellent! 12/20/2017
my favorite companies of all i've worked for previously 12/18/2017
I have been with them over a year and I've never had any problems! They have been awesome! 12/18/2017
Calvin hoye is an amazing recruiter. I never feel alone! 12/18/2017
Liquid Agency is wonderful! Blake Pierson is my recruiter and he is awesome! I feel he always does everything he can to do what's best for me :) I definitely recommend this Agency! I have not had any thoughts of getting another agency :) 12/17/2017
Love this company! 12/15/2017
This is by far the best company ever! They say a recruiter is what makes the company and I must say my recruiter ALYSSA DAVIS, is the best! She brings energy and a ton on positive vibes to the company. I couldn't have asked for a better company and an even better recruiter! 12/14/2017
I have been with liquid agents for awhile now. Alyssa Davis has been awesome, she is very family oriented, she checks in in my wife on a weekly basis. Great company!!!! 12/14/2017
Excellent company. 12/12/2017
I have been with Liquid Agents for a year now and am not disappointed. I have a great recruiter, Alyssa D. She really goes the extra mile to make sure things run smooth! 12/12/2017
This company by far is one of the best I have worked for. Adele who is my recruiter is the best. I have nothing but good things to say about Liquid Agents. They are very nurse centered here. 12/12/2017
LOVE MICHELLE MCAFEE! 12/11/2017
I've been working with LAH for a year and love them! 12/11/2017
This company is awesome. The recruiters are wonderful and work hard for you. They make you feel like family instead of just a number. The best recruiter there is Adele Hulse even though all the recruiters are good there. I highly recommend this company! It is a great company to work for! 12/06/2017
My recruiter is great! Blake Pierson!! Wonderful company to work for 11/10/2017
I give a big shout out to my recruiter Michelle. She's the best and the reason why I've worked for this company for the last 5 years! 11/09/2017
Can't say enough good things about this company or my recruiter, Alyssa Davis! She is absolutely amazing! 11/07/2017
I have had a great experience with Alyssa from liquidagents. 11/07/2017
Scott Dromgoole is a great recruiter. He takes great care of his nurses 11/06/2017
Alyssa is the best recruiter that I have worked with. She is always available and keeps me up to date with everything. 11/05/2017
I love LiquidAgents Healthcare. Scott Dromgoole is a hardworking professional that always looks out for my best interest. Thank you so much Scott. 11/04/2017
Worst agency ever, these people only care about THEIR money threw me to the wolves on my first assignment with them and when I tried to break my contract because of the unruly conditions I working under at the facility they decided to terminate my contract and no longer place me on any other assignments, meanwhile I had cosign from other nurses at the facility that the particular facility puts a heavy load on their nurses. Still trying to receive my pay from this agency for the time I did work and it has been almost a month and a half. 11/02/2017
Very helpful and professional staff. Highly recommend! 11/01/2017
Scott Dromgoole is the best recruiter. A perfect fit for me and my family. He is knowledgeable and friendly and always dependable. Thanks Scott! 10/31/2017
Jamison Reitinger is my recruiter. I began talking with him before I left my other agency - who gave me NO support when my hospital moved me to nights. This was the response I got " Im in the middle of a hurricane ( that was two days away) I can't help you. Deal with it." I was already working with changing agencies. I had NO ONE to vent to. I call Jamison. He wanted to do so much to help me but we were not in contract yet but he listened and listened. I was so thankful! I am so thankful for her!!!! 10/31/2017
My recruiter is awesome and respond promptly to my questions/concerns 10/31/2017
I have worked with my recruiter Scott Dromgoole since December 2013. He works hard to get me the best assignments and the best pay. He really cares about me and my family. I have recommended many nurses over the years and I will continue to do it because I know they will enjoy working with Scott too. 10/31/2017
Have worked for several great recruiters with this Agency and glad to keep coming back contract after contract; As with any company, every now and then the job I want just isn't there and I will go away with another agency, but consistently keep finding myself coming back to Liquid Agents time and time again. 10/25/2017
First assignment and so far so good. My recruiter is always available and responsive. Plan to stick with them. 10/24/2017
They are very knowledgeable and friendly. The recruiters work endlessly to find the best opportunities and locations! Love LiquidAgents Healthcare! 10/23/2017
So this agency placed me on a contract my contract was canceled within my first week and no one bothered to get back to me even after a months time span to explain to me what was going on, when I called to follow up they would advise me to leave a voicemail. When someone named Jennifer finally followed up with me, she stated we are choosing to no longer work with you based on your experience, meanwhile my experience has not changed since what has been stated on my resume. My agent was Cassie Lee originally when I tried to reach out to her or follow up she pretty much told me stop calling her their is nothing she can do. Stay AWAY FROM THIS AGENCY, they only have their money in mind, no one advocated or helped me in this situation. It took a most two months for them to follow up with me and that is ju st unacceptable especially when it's your career and money. 10/17/2017
Working with this company and my recruiter, Adele Hulse, has been one of my favorite positions as a nurse. Adele ensures that everything is in order to create a perfect experience. I have really enjoyed them the past 2 years! 10/05/2017
I have had only good experiences with Liquidagents! My recruiter is a delight and on it all the time. ❤️ them! 09/01/2017
My recruiter Michelle McAfee is amazing! Thank you! 08/31/2017
Every member of the Liquid Agents team bent over backwards to advocate and persistently work towards securing a contract at a facility I truly wanted to be at for a number of reasons. There were daily phone calls, emails, and messages for weeks and every one went above and beyond. Michelle Hussey McAfee was the recruiter who spearheaded this mission and I am ever so thankful for her. She is the most personable recruiter, willing to step out on a limb and make things right and I am lucky to call her my recruiter as well as a friend. 08/30/2017
Na 08/28/2017
...ok 08/25/2017
Liquid Agents is the only company that I have worked with for Travel Nursing. My recruiter, Michelle McAfee, is awesome and knows what I look for and ask for in an assignment and has always looked out for me and what is best for me. She always checks in on me to make sure everything is OK and if I need someone to talk to about an assignment, she is always willing to listen and provide feedback. She has encouraged me to try new locations and to see more of the country. I can't thank her enough! 08/23/2017
Liquid Agents has been excellent to work with, Jamison is my contact and treats me well, calls or texts me each week to make sure I'm doing well. I use my RV for traveling so I've had no experience with housing and I have my own insurance. 08/22/2017
Jon is great! 08/19/2017
Liquid Agents is the #1 travel nurse agency in my book. I've had nothing but good experiences with my assignments through this company. My recruiter Jon Perez is fantastic! I can't tell you one bad this about this company or my recruiter! Can't go wrong with Liquid Agents! 08/17/2017
Morgan was my recruiter, and an absolute necessity in navigating through the healthcare market. Highly recommend! 08/15/2017
Hank Cooper is my travel advisor and I've been very satisfied with him. He's friendly, professional, accessible anytime, & knowledgeable. If he doesn't know the answer, he will refer to someone at his job for the answer. He's upfront about the hospital, the rates and/or the amount of work expected of you as a nurse for that assignment. Hank is nurse-oriented and works for 'you' to get the best available assignment. 08/14/2017
So easy to get started, many assignments to choose from. And my Agent Hank is awesome! Always checking in with me every week, friendly, and I can call him any time!!! 08/14/2017
I have worked for LA for a few years now. They always look out for me and my recruiter, Hank Cooper, really works hard on my behalf. I would highly recommend them to other travelers. 08/11/2017
My main problem with Liquid agents was with the continued lack of honesty, lack of support, and an immature recruiter who clearly cares more about her personal drive and ambition than the people's lives she's representing. After pursuing and securing my own full-time position, I turned in a notice that I wouldn't be able to complete my contract. And despite the fact that my assignment had no guarantees, the usual 100% RN liability, and I was getting on average 12 hours a week for a FT assignment, my recruiter Hannah Donnelli tried to manipulate me into working through the end of the contract. She went so far as to tell me that there could be a fine charged to them that I would be responsible for!!! These people have no shame. 08/10/2017
I have loved working for Liquid Agents Healthcare! I will be starting my 6th year of travel nursing very soon and have no intentions of going with any company but Liquid Agents. I highly recommend Michelle Hussey McAfee as a recruiter! Michelle is professional, stays in touch and is sensitive to my needs. She responds quickly to my calls or emails. She is quick to encourage me. I know I am spoiled and love it. My only "4" rating for this company is because they don't have life insurance available. But I am covered in every other need that exhists for my life. Thanks, Michelle Hussey McAfee and Liquid Agents Healthcare! 08/10/2017
This is a very shady company. They are very dishonest. When mistakes are made on the contracts they will ask you to keep secrets from the hospital. Please make sure Scott Dromgoole, Daulton Oneil, and Hannah Donnelli. I noticed when I told them this pass Friday 8/5/17 that I was going to report them on Nursing Central they decided to falsify good references for themselves on this site trust me its no coincidence. I have emails to back up every claim I'm making. STAY AWAY From this AGENCY! They are dishonest to say the least!Pay close attention to those names. I have never wrote a negative review on a agency but they certainly earned it! 08/08/2017
I love working with Michelle McAfee at Liquid Agents! She is professional and personable. She provides just the right amount of support when needed to help when choosing an assignment and carries that same support through to the end. 08/07/2017
Choosing staffing company, liquidagents, and working with scott dromgoole was one of the best decisions ive made in my nursing carreer! Thank you Scott D. 08/05/2017
I'm a green nurse when it comes to traveling and this company has made sure I have felt comfortable and has taking care of everything I need. Adele is the recruiter that has worked with me. She's absolutely awesome! 08/05/2017
Love my recruiter Hannah Donnelli and Liquid Agents has been great 08/02/2017
I would recommend liquid agents healthcare and Scott Dromgoole to friends and family 08/02/2017
LiquidAgents made the entire process of being staffed a breeze. Scott was very knowledgable and available to chat whenever I had a question or concern. Would definitely use them again! 07/30/2017
Michelle McAfee is the best recruiter!! I highly recommend her and LiquidAgents. 07/20/2017
I've been working with Liquid Agents for a few months now and I'm so happy with my decision! My recruiter and his team are just the best! They are always available to answer any questions I may have 07/17/2017
Liquid Agents is a great company to work for. 07/14/2017
I was originally given Rich's info before I started traveling, and I made the mistake of taking my first contract with another agency...needless to say, I regret it! I'm finishing up my first contract with Rich, and had my next contract set up within 24 hours of talking about my desired location! I don't need multiple agencies looking for me when I've got this guy backing me up! 07/11/2017
I'm very happy that I chose to work with Liquid Agents. Rich and his team have been there for me every step of the way 07/11/2017
Liquid Agents Review Needless to say, the one thing that travelers are always looking for is a place to call home. It is just as difficult to travel as it is to be an agent, maybe even more working with Adele, I knew that Liquid Agents would always be one of my first choices as a traveler. She not only cares about me as a person, but she ensures that my assignments are of the best quality for my lifestyle. Liquid agents has always gone above and beyond to the best of their ability to ensure that I get what I deserve as a traveler. 07/11/2017
Calvin Hoye is my recruiter and he has always had my back! 07/08/2017
Liquid Agents Healthcare has a large selection of sites but I would like it even better if they had more states and cities to choose from. Otherwise, they are awesome! Daulton, my recruiter, is consistently in touch with me whether we are working on getting a contract or I am already on site working. He wants to know how I feel about the contract so he can let other Liquid Agents Recruiters know whether to steer nurses away from that site or encourage them to look at that site. He takes my opinion seriously. Daulton listens and remembers my likes and dislikes so everytime we have worked on a contract my needs are precisely spelled out in the contract before we sign. He is always interested in my welfare as well are the other members of the LAH team. If signatures are needed, or copies of something, those asking for them are polite, friendly and efficient. I am very sartisfied with Liquid Agents. I had a chance from many other agencies to work in PA this Summers's I could be home more often. It I stayed with Liquid Agents because they work hard for me, care about my choices, and find what I need. They got me an assignment in VA just as close as any I could've gotten with another travel agency in PA, plus better overtime pay, great benefits, and all the days I requested off during the summer! Liquid Agents Healthcare-THE BEST!5220 07/08/2017
I am satisfied with this company. 07/06/2017
Have been with them for a year my recruiter is awesome!!!!! 07/06/2017
Took my first travel assignment and has been a really good experience. 07/03/2017
Calvin Hoyle has been a pleasure to work with. He always follows through and is very knowledgeable. I have not utilized their Benefits or insurance but they have a lot of good housing options. 06/30/2017
I'm a newer travel nurse on my second assignment and I'm glad to be working with Calvin Hoye and liquid agents. They have been great at answering any questions or concerns I have within 24 hours. I've told other travel nurses how easy it's been working with liquid agents and hopefully some of them will come join the team. 06/30/2017
I love working for this company. They are always honest about pay rates for the area I'm traveling to. They make sure if I have any issues they address them head on. They go out of there way to make sure my pay check is accurate and on time. They give me multiple options for contracts. Calvin, my agent, is always available for questions. He is always back to me within an hour. I just tell him my goals and travel locations and he makes it happen. They are always rolling out benifit packages, retirement, insurance!! This company is amazing!! 06/30/2017
I have worked with them for the 6 years I've been traveling and have no complaints!! My recruiter Scott and last recruiter Aaron are the best!! 06/29/2017
I am happy I am working for Liquid Agents and Alyssa is the best. 06/23/2017
Liquid Agents is a great company to work for. My agent Alyssa is awesome and treats me like I am the only person she is taking care of. 06/22/2017
I love working with LiquidAgents Healthcare - they are the best travel RN company to work with. Unlike other companies, they return calls and emails in the same day, and have extremely friendly staff. I would recommend this recruitment agency to any and every nurse looking to travel! My recruiter Alyssa is prompt, professional, and I feel like I am always a priority - no matter what my question or concern is about. Working as a travel nurse can be complicated at times, but LiquidAgents staff makes it simple. 06/22/2017
Alyssa and Logan have been rockstars!! I have been working with them for a while. Their pay is over the top and they help find the place you want to go so you can be near family!! Alyssa is easy to talk too and available when needed! Liquidagents as a whole has been "the bomb" 06/22/2017
My recruiter Alyssa has been phenomenal and so was Logan!! They both were very helpful, accommodating and efficient!! They found me where I wanted to go and went above and beyond to get me great pay!! When I had problems they acknowledged them and corrected them quickly!! Thank you Liquidagents :) 06/22/2017
I can't thank my recruiter, Daulton O'Neill enough. He has placed me in hospitals that I've gained so much knowledge from and greatly enjoyed being a part of. He's communicated w the hospitals to work around my busy life and NP schooling. He responds quickly to all of my questions and even asks about my family! He's become a family friend to us. LAH is truly lucky to have him. He finds out what we need and makes it happen. I have been w him and plan on staying w him whereas my friends seems to switch companies after every assignment...until they come to him, that is. 06/14/2017
Can't speak highly enough about this company and my recruiter, Alyssa Davis! 06/02/2017
I have been working with Jamison Reitinger. He's very knowledgeable friendly and keeps in contact on a regular basis. 05/21/2017
I have worked with them several times in Illinois and have had very good experiences. 05/17/2017
always room for improvement. offering healthcare benefits would be a great start. 04/08/2017
I called Blake Pierson on a Friday I has a contract and a great one by the following thursday, everything I asked for!!!! 04/03/2017
I've had good contracts and I've had nightmare contracts. If a company is going to make money visa vie my hard work and dedication to my patients, I worked for Liquid Agents almost 4 years ago. My problem was with the lack of support, honesty,and an inexperienced and immature recruiter I was given although I requested a more experienced representative. It was my responsibility that I arbitrarily responded to repeated recruitment efforts on the part of this company. The assignment had no guarantees, as per usual. 100% RN liability. I had a bullying problem on the assignment, as is sadly more than occasionally the case and which only made my contract all the more tenuous and miserable. About 9-10 weeks into the assignment the tiny, small-town, community facility finally found someone to fill the position for which I was hired, and my contract was just terminated. I still had a housing contract. 03/11/2017
My recruiter was Blake P. He is awesome! He new I could only work a short term contract, and even though he probably did not make much money on my contract, he was so diligent and efficient, guided me thru the whole process. He is awesome! I wish I could just do travel nursing full time! 02/23/2017
The performance and diligence of this company is outstanding in comparison. Easily one of the best companies to work for. They make the needs of a nurse their priority, and strive to keep us happy! Top notch! 02/20/2017
When I worked for this company I truly only worked for insurance and the assignment was horrible! The only one I have ever quit. 02/20/2017
I love working with liquid agents Healthcare. I have been a travel nurse with them since 2013 and i have not one negative thing to say. The entire organization is very professional. My recruiter Michelle Mcafee is the best...and I mean the Best!!! She's probably the main reason ive stayed connected to liquid agents Healthcare. As long as I continue to travel as a nurse, this agency will alwats be my top choice. 02/14/2017
Michelle McAfee has been a life saver for me in this profession! 02/14/2017
I've worked with several companies. This is my favorite! 02/08/2017
I have been with LA Healthcare since fall of 2012. I have never had a desire to work for anyone else. I have no complaints. I hear so many complaints from other travel nurses with different companies and I am so thankful. My recruiter, Michelle McAfee, rocks! She takes such good care of me. She gets involved. She knows my family by name, the grandbabies, in particular. Love this recruiter!!! Being paid on time and correctly has never been a problem. 02/07/2017
LiquidAgents made it so easy to transition to a travel nurse. They were there to guide me and they kept up with me throughout my first assignment to make sure I was doing ok. I didn't take advantage of the insurance but I know if I had it would have been excellent just like the rest of their service. Teresa Bertone 02/06/2017
I loved working with LiquidAgents and will definitely do so in the future. My recruiter, Angie, was great. She helped me make the right decision for me by being honest and keeping my best interest in mind. 01/31/2017
My recruiter Alyssa Davis from LiquidAgent Healthcare was beyond helpful, informative, and made the transition easy. She told me what to expect. So far I am glad with my decision and I would recommend LiquidAgent Healthcare to any of my nursing friends. 01/30/2017
I have worked with LiquidAgents for a year and they have been great to work with! 01/27/2017
Chad Elias is the best recruiter I've ever worked with! 01/02/2017
Extremely attentive & courteous & professional. 12/28/2016
Kaitlyn Page my agent is awesome! She helps me through all my needs good or bad! She is the main reason I am a travel nurse today! 12/28/2016
I have looked at other agencies for contracts, but always end up sticking with Liquid. They have always ultimately offered the best contract for me, always take the time to find exactly what I am looking for, and have been a reliable and supportive 24 hour resource when I have had issues or problems. 12/19/2016
My recruiter is the best, Calvin is always looking out for my good. 12/19/2016
This agency and Rick particularly goes above and beyond what is asked. He always fights for the nurses that work with him. This agency had done nothing but wonderful things for me. Never any problems with them. 12/18/2016
Overall satisfied with the company 12/15/2016
LiquidAgents Healthcare has been a great company to work for. My recruiter, Richard Dunn, has been very attentive and checks in to see how I am doing weekly. Thanks LiquidAgents Healthcare! 12/09/2016
A great agency with helpful staff always eager to get me employment opportunities in the city of my choice. I have worked with this agency for over 2 years now and have no interest to look elsewhere. 12/08/2016
Madie has been amazing! She has gone above and beyond with getting me my first assignment and walkimg me through the whole process. I feel comoletely ready for this adventure 12/07/2016
Liquid agents is the first nursing travel company I have used and so far they have been excellent. Alex is very on top of things and is always available and able to help me out whenever I need it. Even if there is nothing going on in a particular week he always gives a call or text just to see how things are going. Very happy with my experience so far. 12/07/2016
great company overall. Paul Lowery has tried really hard to stay connected and keep me happy! 12/07/2016
Kaitlyn Page is an amazing representative, she works equally as hard as I do! Great personality! 12/06/2016
Good agency No problems 12/06/2016
Hannah is a great recruiter. She really cares about the people she works with and has been so supportive since this was my first travel assignment. I look forward to working with her and for Liquid Agents Healthcare for a long time. I would highly recommend calling her if you are looking to join the rest of us travelers. I am so happy I decided to join their team. Teresa 12/06/2016
I was desperate trying to find a job near my daughter and was in contact with 6-7 recruiters. Calvin, my Liquid Agents recruiter, was very persistent and ultimately found me the job I was looking for. Since starting the job, Calvin calls to check on me and make sure I'm taken care of and happy, as well as take the time to say hello or let me know how to reach him while he is out of the office. My only complaint is the medical insurance is very expensive. I have had an overall good experience with Liquid Agents and Calvin. 12/04/2016
I can not speak on paychecks and accuracy, as I have not recieved one yet. Kaitlyn has been very diligent in working with me to find me exactly what I'm looking for in my travel assignments. 12/02/2016
I have enjoyed my experience working with my recruiter and their agency 11/30/2016
Angie Rue my rep is excellent 11/29/2016
Cassie is my recruiter. She is amazing with helping me walk through this new process. She has always been there each and every time I've needed her assistance. I highly recommend this company and value her as a great person. 11/29/2016
Liquid Agents has been a great agency overall. 11/25/2016
I'm very pleased with Liquid Agents Healthcare. They are very professional and helpful. I look forward to working with them for a while. 11/25/2016
Great company, 11/25/2016
My reruiter advocated for higher weekly pay 11/25/2016
I LOVE MY RECRUITER= ADELE 11/25/2016
My recruiter Kaitlyn Page is great. 11/24/2016
None 11/24/2016
The pay rate was ok...better than some of the other travelers I worked with but not as good as I have had with other companies (I so miss TG Healthcare; no longer in business). No completion bonuses or stay in place for another contract bonus. In hind sight probably mostly my fault for not being more aggressive in pursuit of such bonuses. I did like my recruiter Chad. I liked that he would check in occasionally via text but mostly that he didn't bug me every week. I've had recruiters like that and it's annoying (to me). He always inquired about my wife and family as well...a nice touch. And he actually had a personality. 11/24/2016
Good place to work...my recruiter Hank is great! 11/23/2016
I've had a great experience! I would definitely recommend! 11/23/2016
My husband and I are in our first contracts with Liquid Agents. Our experience with our recruiter, Hank Cooper, and the rest of the staff has been exceptional. Working in different units, our expectations were not the easiest to fulfill, but they got the job done. I would definitely recommend this travel agency!! 11/23/2016
Great agency 11/23/2016
I love Liquid agents. I Love my recruiter Erin, shes very friendly and helpful. She always makes sure im taken care of! 11/23/2016
Havent received paycheck yet. Insurance expensive. Housing I find my own. Blake has been a wonderful resourse and help through this travel assignment. 11/22/2016
This s first assignment. My ratings may not entirely reflect the company's performance. 11/22/2016
Love this agency and our recruiter!!! Angie found us a job in the area we wanted in a pinch. ALWAYS responds to text and email in a reasonable timeframe. Angie is super friendly and ON IT!!! 11/22/2016
Great agency to work with! Love my recruiter! She's amazing!! 11/22/2016
I love working for liquid Agents. My recruiter Calvin, is great & very supportive. 11/22/2016
I love Kaitlyn Page. When I have a questions she is quick to get me a answer. She walks me through things with so much patience. I can not say enough good things about her. She makes me smile. 11/22/2016
Love working with Paul Lowery. He communicates with you on the weekly bases and ensures that everything you may need is taken care of. He helped me for my fist assignment with NO experience in acute care setting. 11/22/2016
Liquid Agents is by far the best travel agency I have ever used. I have never had any issues with a contract, and my pay is among the highest compared to other travelers on my unit. I cannot recommend my recruiter, Angela Ryu, highly enough. She is what really makes the company stand out in my opinion. She is communicative and will fight to make sure your contract is exactly what you are comfortable with. I travel with another RN, and both of us love her! Our travel experience definitely wouldn't be the same without her. 11/22/2016
LiquidAgents has always been there for me, personally and professionally. I feel like they truly care about my thoughts and feelings and are supportive when things are not so great. Signing on with them was the best choice I ever made! 11/22/2016
Kaitlyn P. is attentive to her client's needs. She is knowledgeable about the needs available. She is quick to respond if she misses a call. 11/22/2016
I have worked with a few other companies over the years, and find LiquidAgents to be the easiest to work with. 11/22/2016
Liquid agents is a great travel agency to work for. Very reliable and many positions available throughout the country. 11/22/2016
my recruiter is the best. Very organized and prompt. 11/22/2016
I would recommend them 11/22/2016
Great company to work with 11/22/2016
Everyone I have met and worked with at Liquid Agents is efficient, patient, knowledgeable about travel nursing, honest and enthusiastic. My recruiter, Daulton O'Neill, is the BEST! 11/21/2016
My recruiter, Richard, is the example of what amazing customer service looks like! Richard is always there to answer questions, or if there are any issues, or just a phone call to check up on you. He works tirelessly to find the perfect assignment. He has made my transition into travel nursing a great experience. 11/21/2016
I only travel in a small area and liquid agents has always had an assignment for me! I have never had any problems with pay. My recruiter Calvin Hoye is always available and checks on me to make sure i am comfortable and happy! They are an extended part of my family! 11/21/2016
Calvin Hoye is my recruiter and he is wonderful. He works so hard and is always available to help, i really am so glad i was referred to him. 11/21/2016
I just recently started travel nursing and Liquid Agents has been so amazing in helping answer all my question and find the perfect assignment for me! 11/21/2016
I enjoy working with my recruiter and this Agency. 11/21/2016
Cassie Lee has been my recruiter thru 3 assignment, she is very attentive and very knowledgeable, and very helpful. She is always available when I need her. Cassie and Tara have been very great and I am very grateful for them. 11/21/2016
My recruiter is awesome. Calvin rocks. 11/21/2016
LiquidAgents Healthcare is above average! My recruiter is efficient, responsive and always has my best interest. I have had nothing but an amazing experience with LiquidAgents Healthcare and would highly recommend them to my colleagues. 11/21/2016
Just talking with other nurses that travel. I think that the pay could be a little better. The recruiter is very nice and sends me reminders of anything that may come up. The best recruiter around. 11/21/2016
Very fair in paying 11/21/2016
They worked fast and efficiently placing me; excellent. 11/21/2016
Such a great agency to work for! I haven't had any troubles the whole time I've been there. My recruiter is behind me with my choices and decisions. He looks for what I want and understands my needs. I recommend this company every chance I get to coworkers that are unhappy with their job and I'll continue to do so! Great company! 11/21/2016
Blake Pierson is an awesome recruiter. Easy to talk to, returns phone calls in a timely manner and works hard to get you what you want. 11/21/2016
I love working for Liquid Agent. My experience with them has been nothing but wonderful. 11/21/2016
Very accommodating and Calvin and Staff want to help one succeed. Very happy at this time! 11/21/2016
They are wonderful. I wish their benefits were a little bit better. Other than that, the service is amazing. 11/21/2016
My recruiter has been very friendly and accommodating. Pay checks have been as promised and in time. Pay may be a little lower than some other agencies. Tries to push positions that you may not be looking for but will also always accept what you want to do without judgement. 11/21/2016
Liquid agents is the best company to work for. I've been with other companies and they don't compare. 11/21/2016
It is very scary traveling but the recruiter I have with this agency has made my transitions smooth and hassle free. My contracts were clear, specific and as I requested. I have his personal cell and can call him anytime with anything and he never makes me feel like I'm burdening him. And I'm not easy to please. 11/21/2016
They are the best I have worked with and would recommend them to everyone. 11/21/2016
I have worked worth several agencies and Liquid Agents us by far the friendliest, attentive and professional. 11/21/2016
LOVE LOVE LOVE them, don't know that I could ever leave them 11/21/2016
1st year travelled. Recruiter is thoughtful & knowledgeable. 11/21/2016
Very friendly team to work with. TJ, 'my agent checks on me very frequently. 11/21/2016
One of the best agencies I've worked with for travel nursing... They are always ahead of the game in answering my questions and addressing my concerns. They call you every week to discuss how your contract is going and how they can improve upon your time at your facility. 11/21/2016
Overall great experience. Chad Elias is always working to make sure that everything is going well and is there whenever I need assistance with anything. 11/21/2016
Since I have been with liquid I have had Cindy Jason Theresa and Erin they have all done the best for me each of them moving up the ladder with liquid and in doing so had to leave me as my recruiter but Erin has gone above and beyond especially with our very first contract when integris/Msn were not easy to work with she is a doll energetic and always in her nurses side .. As contract we can be difficult and at times demanding she is a great recruiter !!!!!! 11/21/2016
Other agencies have contacted me offering more money. I'm not sure what way I will go in the future. My recruiter is awesome though. 11/21/2016
I cannot thank my agent, Daulton O'Neill, enough for making my transition from working in a hospital to travel nursing as seamless as possible. It was his dedication and commitment to Liquid Agents that made me feel confident that I will be in great hands with him. It was because of him I chose to go with Liquid Agents. 11/21/2016
They have treated me well, they are friendly and professional. My pay ahs arrive on time and as promised. Yes, I am planning to be with Liquid Agents for awhile. 11/20/2016
Always there for me. If they don't know the answer they always find out and get right back to me. 11/20/2016
My recruiter is very helpful and caring 11/19/2016
great company 11/19/2016
LA has been very direct on their promises and honest with all they told me. Therefore I feel that they are raking up well. 11/18/2016
I was recommended to this agency because the pay was good and the people were great… I have to say I have a bit of a temper when I don't get my way and that means when my assignments don't come in there's fluidity however this company and the agent that I worked with was very patient with me and accommodating regardless of what was going on I got a great job and I was able to have a great relationship with 11/18/2016
Impudent, young, and inexperienced recruiter. DO NOT BOTHER with this company. Do your research. They promise. they don't deliver. 06/01/2016
I have worked with Liquid Agents for 2 years now. They have always had my back. i have never experienced any issues with pay or bonuses. I highly recommend them - Ask for David. 02/22/2016
My recruiter, Richard, is awesome. He is always making sure things are going well. My only complaint is my first check was short a couple hundred dollars. Otherwise the pay is competitive. I have had a good experience so far. We will see what the future brings. 10/29/2015
Never heard from recruiter after I started the contract. Then they shorted my last check and never paid my travel money. Won't answer calls or return email. Ridiculous. See you in court. 09/05/2015
I have been working with LiquidAgents for years. Had a problem with my original recruiter. Talked to the manager and quickly was upgraded to an excellent recruiter. No issue since. They just switched to major medical and I'm on 401k. Never any issues with pay or the company. They always have my back. Highly recommend 03/05/2015
. 12/15/2014
I have worked with them for three years. They have had my back in difficult situations. The only draw back would be that they don't give bonus's......other than that I enjoy working with them. 10/17/2014
I really would recommend this agency 02/13/2014
I have enjoyed my time with this company! I am settling down into a perm job, but for years I traveled with them, and could not have asked for a better company to travel with. I love my recruiter and we still talk almost every day! 02/13/2014
LOVE this agency!! This is my 6th contract with them and they are so attentive to my needs and they are really an awesome ambassador for me regarding the facilities. I will NEVER work for another company 02/13/2014
contract was cancelled due to low census. Liquid Agents would not give me my travel allowance home because I did not complete the assignment. It was completely out of my hands. Had to pay a premium to fly home. My recruiter did not keep me informed and would not call me back when she said she would. Will never travel with them again. 10/22/2013
Recruiter did not get back with me when she said she'd call back. Don't feel like company was truthful answering some questions. 10/14/2013
I've traveled with them for 2 years now. Never had a problem with my pay and my recruiter calls me back right away. 08/09/2013
Not truthful about hours and housing is awful. Take pictures before and after if you can tolerate it at all. do not support their staff. Facilities abuse you work nite then change without telling you and schedules are never what you get hired for. Pay never on time Will never work for them again three contracts and no improvement STAY AWAY 09/28/2012
personally fit you to assignment...always available when neededd...great assignments!! 06/10/2009
PLEASE STAY AWAY FROM THIS COMPANY!!!! I HAVE NEVER HAD A WORSE EXPERIENCE. THE OWNER, SHELDON ARORA IS A TERRIBLE PERSON AND DOES NOT CARE ABOUT ANYTHING BUT MAKING MONEY. IF SOMEONE FROM LIQUID AGENTS CALLS YOU, HANG UP! 05/12/2009
The bookeeping is not very good.Spnt 2 yrs with ths agency and they messed up on bookeeping with my health insurance,which was my #1 Priorty 02/04/2009
I feel my recruiter was more interested in meeting the needs of the facility and was "less" than upfront with me in order to fill the contract 05/07/2007
I feel my recruiter was more interested in meeting the needs of the facility and was "less" than upfront with me in order to fill the contract 05/07/2007
in six years I have found a lot of hype in companys. If you stay with one agency for a a couple or more assignments You'll find your value to the company goes up and perks go up with that 07/07/2006
They are very knowledgeable and very friendly to speak with. My recruiter and I have a great relationship. He is honest and very thorough.
Insist that everything you negotiated with agency is in writing and explicit. Leave Nothing to a Verbal agreement.
I have had a very good experiance with Liquidagents. they are always willing to get me good assignments and are very helpful. I would tell anyone about them and the great service.
Return to top of page
---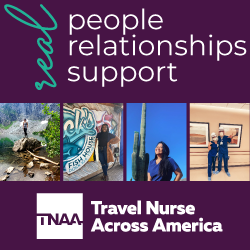 Click here for advertising info