Travel Nursing Hospital Ranking Results
Each ranking will be averaged and updated on a continual basis. The highest score for a hospital is 100.

Feel free to rank any hospital. You are not limited to the ones below.
Travel Nursing Hospital Review of: Christus Spohn Memorial
Score
(all time)
Score
(within 1 year)
1. Friendliness and acceptance of travelers by staff
4.7
2. How open are they to allowing you to expand your skills while traveling?
4
3. Hospital Technology
3.3
4. Location (A nice area to live)
4
5. Cafeteria food
2.7
6. Parking
4
7. Physical layout of hospital effecient
3.3
8. Hospital appeal (looks)
3.3
9. Hospital orientation geared toward travelers?
4.7
10. Simplicity being initiated into the system (Do you have to do lots of unneccessary paperwork, drug testing, criminal background checks, etc. in addition to what the agency requires before you can start working?)
3.7
11. Reputation of the hospital
3.3
12. How nice are the doctors to staff
5
13. Friendliness of staffing office
4.3
14. Happy with the work scheduling procedure?
4.7
15. How efficient is their system so you can get your job done?
3
16. Adequacy of their nurse to patient ratio
3.7
17. How well staffed are they
3
18. How happy were you with your workload?
4.3
19. Staff morale (overall)
3.7
20. To what extent would you recommend this hospital to other travelers?
4.7
Total Score (number or rankings)
77.4(3)
(0)
I worked in the Neuro ICU department(s) in the hospital. I read the other current reviews and agree with some basic things. No matter that they say CPOM, they are still doing paper ordering. Residents are great at putting in orders, all other doctors think CPOM is them writing it down and someone else putting in computer. Meditech charting, the "newer" version. Parking is in parking garage and there is plenty of parking, you do have to walk about a block to the ER and ICU tower which you can do through the building or outside where the area is in the midst of a crazy construction zone, both the hospital and the road in front of the hospital. Fall safety does seem to be lacking on regular floors, there are at least 3 fall codes a shift. Majority of patients are English speaking, I have had maybe 3 that spoke Spanish only and there was always other staff that could help with any communication problems as well as the translator line. In Neuro ICU, scheduling is 'self' and have had zero problems getting block scheduling or requested days off. Plenty of overtime to be had. Staff is very friendly. Some tripled assignments but attempts are made to control acuity and tripled assignments are noted for a rotation that includes all staff. Personally have been tripled three times and all three were just partial shifts waiting for someone to transfer out, a nurse to come in late or something like that. Acuity is pretty low for an average of all patients here. Very rare floating to other ICUs and never outside of ICU. Manager and assist manager care about the department and people in it and will help in any way. Physicians and residents work well with staff. Out of all ICUs this one is the best and I would recommend it and would come back. Now- let's talk about the area. It's strange. If you are from Texas or have spent time in South Texas, you won't notice. This is a potentially beautiful area that is marred by the people that live here. The ocean/beach front/tourist areas are completely covered in litter. People have no problems throwing things on the ground. It's a huge shame. There is over 20 miles of beach here you can drive on, which sounds great until you realize all these crappy vehicles are just leaving tire rubber, oil, radiator fluid on the beaches along with litter. The south Texas people are super friendly until you put them in their vehicle. Driving is very aggressive and very fast. I recommend a dashcam for this area, people are involved in hit and runs frequently. There has been 5 pedestrians KILLED in hit and runs since late last year. 5!! A patient family member told me that a car rammed him when he couldn't stop fast enough to let them merge in a construction zone. Waited about three blocks and rammed on purpose. Got out the car and came up to yell at him. He told me she was dressed in the same scrubs I was :/ Who does these things? South Texans. Tons of activities to do if you just look. Have had a great time here with a festival popping up almost every weekend. Lots of outdoor activities including hiking, kayaking, almost any water sport, fishing, biking are all popular. 02/17/2017
Housing was approximately 11 mile(s) from the hospital. The name of the housing complex was Sea Breeze RV park. Housing was located in city of Portland. On a scale from 1 to 5, I would rate it a 3. Housing is fairly expensive in the city and surrounding areas, but there are plenty of areas around. If you are in off season, you can get a condo on Padre Island right on the beach super cheap and have about a 20 minute drive to the hospital. I stayed in my RV with an easy 10 minute drive to the hospital. The RV park was okay, the owners are crazy and make rules arbitrarily but was the best for ease of location to hospital and the park itself sitting right on the water. The RV parks are crowded and are getting worse with lots of construction projects in the area and the refineries bringing in people. Make sure you call around and reserve a spot. I would recommend staying in Rockport if you RV as well. About 35-40 minutes to CC with a ton of RV parks available.
I worked in the NeuroICU department(s) in the hospital. Neuro ICU is great. Friendly staff, manager that truly cares and attempts to keep staff happy and safe. Ratios are not bad, occasional triple rotated with staff or floated to other ICUs. Floated to cardiac ICU couple times only, staff very friendly but don't know more than that. MICU newly opened and disorganized so far. Staffed with staffing pool and travelers only, no full time staff. Have not worked there but it's still a work in progress from what other travelers say. 11/11/2016
Housing was approximately 10 mile(s) from the hospital. The name of the housing complex was RV. Housing was located in city of Portland. On a scale from 1 to 5, I would rate it a 4. Tons of RV parks, this is a 'winter Texan' destination though so book early. Lots of condos on the beaches to stay at also.
Housing was approximately 10 mile(s) from the hospital. The name of the housing complex was Extended Stay America. Housing was located in city of Corpus Christi. On a scale from 1 to 5, I would rate it a 4. 01/15/2013
Lots of beautiful beaches. Had a great time sightseeing with other travel nurses.
Return to top of page
---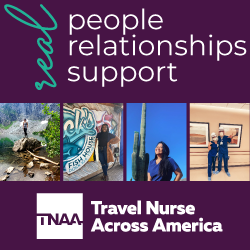 Click here for advertising info