Travel Nursing Hospital Ranking Results
Each ranking will be averaged and updated on a continual basis. The highest score for a hospital is 100.

Feel free to rank any hospital. You are not limited to the ones below.
Travel Nursing Hospital Review of: Memorial Hermann Hospital
Score
(all time)
Score
(within 1 year)
1. Friendliness and acceptance of travelers by staff
4
2. How open are they to allowing you to expand your skills while traveling?
3.2
3. Hospital Technology
3.5
4. Location (A nice area to live)
2.8
5. Cafeteria food
3.2
6. Parking
2
7. Physical layout of hospital effecient
2.5
8. Hospital appeal (looks)
3.7
9. Hospital orientation geared toward travelers?
3.2
10. Simplicity being initiated into the system (Do you have to do lots of unneccessary paperwork, drug testing, criminal background checks, etc. in addition to what the agency requires before you can start working?)
2.7
11. Reputation of the hospital
3.8
12. How nice are the doctors to staff
3.8
13. Friendliness of staffing office
2.8
14. Happy with the work scheduling procedure?
4.2
15. How efficient is their system so you can get your job done?
2.8
16. Adequacy of their nurse to patient ratio
3
17. How well staffed are they
2
18. How happy were you with your workload?
3
19. Staff morale (overall)
2.7
20. To what extent would you recommend this hospital to other travelers?
3
Total Score (number or rankings)
61.9(6)
(0)
I worked in the ER department(s) in the hospital. I worked in the ER. Majority of the staff is friendly and grateful to have help. Got put in trauma about 50% of the time. Charge nurses are supportive. Majority of staff is helpful and teamwork is evident. It's a level 1 teaching facility, so you mostly deal with residents, and most are fine. High acuity of patients which is nice, but sometimes really challenging. Ratios are generally 2-3 for trauma, 4 for medicine, 5 for fast track (which often has higher acuity patients). Hall beds frequently on the trauma side. Parking was fine-an employee lot where you park, then take a train into the medical center. Cafeteria food is actually decent. The hospital itself is very clean, and you can tell people are proud to work here. There are techs in the ER-all but one were really helpful. If I lived here, I'd consider going permanent in this department. 04/15/2017
Housing was approximately 2 mile(s) from the hospital. The name of the housing complex was apartment on Almeda Road. Housing was located in city of Houston. On a scale from 1 to 5, I would rate it a 3. Found an apartment sublet on AirBnB. It was close to the medical center. It was gated, which I definitely recommend in Houston, at least near the hospitals. Lots of homeless, and some of them were very aggressive. I wouldn't feel safe in a non-gated apt in this area.
I worked in the Heart Failure ICU department(s) in the hospital. Located on a busy medical center campus close to parks, restaurants, and the zoo with the train running right through campus I found the location to be very convenient. The heart failure ICU as a unit was very disorganized. Management is constantly changing and nurse turnover is extremely high. Nurse morale is terrible to the point that many nurses complained they felt they were torturing patients. Ethics is a very big issue on this unit, doctors do not honor patients wishes for end of life care and plan of care. There is very little consistency in the care provided to patients and almost no policies and protocols for this unit specifically. 01/06/2016
Housing was approximately 15 mile(s) from the hospital. The name of the housing complex was The Fountains at Almeda. Housing was located in city of Houston . On a scale from 1 to 5, I would rate it a 4. The Fountains is a gated community with a pool and a fitness center. The fitness center was in poor repair but the apartment itself was very nice. The management accommodated my cat and even checked on him when I was home for the holidays and had my flights cancelled due to weather. The location is not friendly if you like to walk places but the train station is just behind the complex making it very easy to get to the Texas Medical Center.
I worked in the CVICU department(s) in the hospital. I enjoyed the unit I was hired into very much, however I spent most shifts floated to the heart transplant unit ( HV5) which was incredibly understaffed and chaotic. I did not extend due to it really being for that unit. If I was able to work exclusively in the CVICU I totally recommend it. 06/18/2015
Housing was approximately 12 mile(s) from the hospital. The name of the housing complex was I secured my own housing. Housing was located in city of Houston. On a scale from 1 to 5, I would rate it a 5. private home
I worked in the Acute dialysis department(s) in the hospital. No guaranteed hours at ALL. Send you home even if you only have 20 hours for the week. EXPENSIVE unless you live at least 20 min away, which would be an hour drive during rush hour. HORRIFIC TRAFFIC. worked many 20+ hr days because asked by charge nurse, then get in trouble for doing so by manager who has never work the specialty she manages!!! Give EXCELLENT references but a unit manager and charge nurse, then made a "do not use" by staffing and no one can tell my agency why even though one of the units requested for me to return and work when the census picked back up!!! Parking is $12/day unless you want to spend an hour round trip on a train/walking to park at a remote lot. Worst hospital food I've ever had in 21 years!!! 01/26/2015
Housing was approximately 1 mile(s) from the hospital. The name of the housing complex was Extended stay America. Housing was located in city of Houston. On a scale from 1 to 5, I would rate it a 4. With a HUGE discount, I paid just over $7,000 for 4 months housing.
I worked in the ER department(s) in the hospital. The staff complain constantly. They have no idea how good they have it. This is a well managed ER, it has good flow, great charge nurses, knowledgable experienced staff. They over work the trauma nurses and rarely give them a break from high acuity. 4 patient assignment, no more. Overtime available. They are having a mass exodus. Check the job openings before you commit. Understaffed on paramedics and nurses every night. Days is not as understaffed. I never did figure out why so many people left while I was there. This is a much better system than HCA ever will be. Kingwood is 5 min away. I also work HCA and I would never pick up there. 11/18/2014
Housing was approximately 50 mile(s) from the hospital. The name of the housing complex was multiple residences. Housing was located in city of Houston. On a scale from 1 to 5, I would rate it a 1. After 11 facilities, this is the most unsafe city I have traveled to. The cost of housing was on average $1200-1600 a month for extended stays, hotels, or short term rentals. I ended up moving 45 min north of the hospital for safety and affordability. I had a VERY difficult time finding a short term rental 3 weeks before I got to Houston. That should have been my first clue. I let my agency place me in an extended stay in Spring and it was incredibly unsafe. Lots of loidering, parties, and very expensive for a 35 min drive. I had a car alarm installed while I was here. Lived in a gated apartment with guards that was $1500 a month and had my apartment broken into.
I worked in the neuro M/S and NIMU department(s) in the hospital. The hospital is massive! 950 beds! They seem very up to date on the latest and greatest of everything r/t medicine. A lot of the staff is very green, but they were great to work with, everyone is helpful and nice. I learned a lot here. They floated me everywhere in that hospital which made it a great learning experience. The only place I did not like was the SIMU. There was never help available for some reason. I had 3 days of orientation with a nurse on the floor. Started with one pt the 1st day, 2 the second day and 3 for the last day. they were awesome with the schedule b/c they were such a large hospital they knew they would need you every day of the week. So they let me make my own schedule for the entire 3 months I was there. The floors are busy there and the computer charting takes a little getting used to. But overall it was pretty good, the nice staff and the do it yourself schedule was what made it good. 12/31/2012
Housing was approximately 5 mile(s) from the hospital. The name of the housing complex was el mundo apts. Housing was located in city of houston. On a scale from 1 to 5, I would rate it a 4. The housing complex was small, but quiet. They had a great pool. The traffic is awful in Houston. At times a 2 mile drive could take 15 min.
Return to top of page
---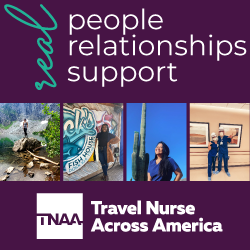 Click here for advertising info