Travel Nursing Hospital Ranking Results
Each ranking will be averaged and updated on a continual basis. The highest score for a hospital is 100.

Feel free to rank any hospital. You are not limited to the ones below.
Travel Nursing Hospital Review of: Kaiser LAMC
Score
(all time)
Score
(within 1 year)
1. Friendliness and acceptance of travelers by staff
1.7
2. How open are they to allowing you to expand your skills while traveling?
2
3. Hospital Technology
3.2
4. Location (A nice area to live)
2.5
5. Cafeteria food
2.2
6. Parking
3.5
7. Physical layout of hospital effecient
2.7
8. Hospital appeal (looks)
3.3
9. Hospital orientation geared toward travelers?
2.3
10. Simplicity being initiated into the system (Do you have to do lots of unneccessary paperwork, drug testing, criminal background checks, etc. in addition to what the agency requires before you can start working?)
2.2
11. Reputation of the hospital
2.7
12. How nice are the doctors to staff
3.7
13. Friendliness of staffing office
2
14. Happy with the work scheduling procedure?
2
15. How efficient is their system so you can get your job done?
2.7
16. Adequacy of their nurse to patient ratio
3
17. How well staffed are they
2
18. How happy were you with your workload?
2.5
19. Staff morale (overall)
1.7
20. To what extent would you recommend this hospital to other travelers?
1.5
Total Score (number or rankings)
49.4(6)
(0)
I worked in the ICU department(s) in the hospital. KAISER LAMC is Worst of the worst for travelers. I was treated like a tool. No respect, no love, no care. Shift: I was hired as a ICU nurse, not floating position, but 75% of time I was floated to different units, most time med surg and tele. During my 3 month stay in this hospital, I had been to every single patient care unit in the hospital, from 3rd floor to 7th floor. Nothing in my contract mentioning about floating. If I only spent 25% time in ICU, how come it was a ICU position? Floating to different units in one shift is common, per them a traveler can be floated 4 times a shift. How is it safe to patients? Of course not, but these hypocrites don't care, although they like to talk about care quality. Culture: unfriendly towards travelers. The management team consists of one DA and 6 ADA. The traveler has lowest status: the last to go for lunch, the last to go for break, and the first to float. One day the DA Justin Small came to relieve us, and he asked all the employees to go before me. Such bias is carried from the management to the staff, and is embedded in employees' mind: travelers mean nothing. Kaiser LAMC constantly hires many travelers, and regular employees become indifferent to such phenomena, and most time offer no help nor care to travelers. One time I was floated during middle of shift at noon, I figured I should went for lunch first, as most time I was given such opportunity until late PM. The charge nurse interrupted me in the break room at the middle of my lunch, and urged me to go to the new unit. Respect? Hell no. Discrimination: the worst thing ICU management does is they discriminate you personally. No fairness. ADAs float whoever based on their preference. Some travelers get floated way much more. I complained one time and got revenged by floating even more and mostly to COVID units. (staff including travelers rotate between COVID and NON COVID). One ADA, Olivia Garcia, is very rude and arrogant. I was floated 3 times during the beginning of a shift, and I expressed my feeling to her, but she pushed me out of the office and asked me to suck it up. Patient care quality: poor. If the management doesn't care about travelers, you think the travelers will engage more? Patient restraint is way too common here. Check the posts before, such issues have been for many years, so reporting to the management is not useful in ICU. I do not recommend ICU of this hospital. 12/11/2020
Housing was approximately 10 mile(s) from the hospital. The name of the housing complex was LA. Housing was located in city of LA. On a scale from 1 to 5, I would rate it a 1. typical LA
I worked in the ICU/ but it's literally a Float Pool Job department(s) in the hospital. Hired ICU Day shift, never get to go. They have hired a number of ICU travelers to float you to Med/ Surg constantly. They need a traveler on almost every floor except the ICU, which is why the ICU travelers never get to go there. They also state that the California patient ratio laws don't apply to travelers there and will frequently put you out of ratio with step down/ tele patient. Unfair admissions when the staff nurses only have 2 patients and you're getting your 2nd admission and 2 discharges etc. They will not tell you that this is a float pool job but it is. Everyday you go to the staffing office and see where they are sending you. What else... oh yea this is the only California hospital i Have worked in the doesn't have break nurses so when you go on break another nurse "watches" your patients.. so if your med/ surg your expected to be caring for 10 patients at one time. You will get floated during your shift as well.... come 3 pm you'll probably go to a different floor or change your assignment if the On coming nurses can't take your assignments cuz they don't do Tele. Parking is easy there. It's a smaller hospital otherwise. The old building is that.. old... small cramped rooms. The staff is decent, I haven't had a Charge nurse be mean to be yet but I've heard other travelers have gotten dumped on. 03/29/2018
Housing was approximately 8 mile(s) from the hospital. The name of the housing complex was n/a. Housing was located in city of Camino village. . On a scale from 1 to 5, I would rate it a 5. I lived with a friend in Gardena If you live north of the hospital and work Day shift you are going against the flow of traffic on the 110 so takes me about 20 mins at 06:50 to get to the hospital. Report starts at 07:30 Torrance/ Redondo/ Hermosa/ San Pedro would all be good areas to live if you're working at this hospital. Also it's Kaiser so make sure they are paying you more than 2000$ a week people. AMN is giving me 2200/week Winter rates (til april), Atlas medstaff is giving my friends 2400/week for their winter rates.
I worked in the ICU department(s) in the hospital. Culture towards travelers is unprofessional in ICU . DA and CNC aware of this culture. Travelers last to have lunch , staff first . Usual lunch time is 1600 or 1700. No breaks otherwise. Given double isolation all the time but staff has rotation list and will complain about isolation assignment. Needed 1:1 care for ED admit critical pt. Told I am seasoned nurse just deal with it. 2:1. Floated to every floor regularly, sometimes multiple floors during shift. Staff never floats. Bunch of rude Filipinas who talk Tagalog all day on floor. Staff on cell phones constantly. No help during admissions from staff. Have seen other travelers run codes while staff sitting around. Lift team comes around twice a day and gives attitude when asked to help. Top bosses aware of these issues and do nothing . Patient care compromised on many occasions. 08/01/2016
Housing was approximately 61 mile(s) from the hospital. The name of the housing complex was Home. Housing was located in city of Los Angeles. On a scale from 1 to 5, I would rate it a 5. Local traveler .
I worked in the ICU department(s) in the hospital. Please beware!!! Hostile work environment. Very unfriendly to travelers. Travelers stick together and support each other through assignment. Recent work stoppage occurred in March. I encourage other travelers that are interested in Kaiser to pursue a job @ another Kaiser facility. 04/24/2016
Housing was approximately 0.8 mile(s) from the hospital. The name of the housing complex was Airbnb apt within walking distance. Housing was located in city of Los Angeles. On a scale from 1 to 5, I would rate it a 4.
I worked in the ICSU department(s) in the hospital. I was given an ICU nights position, told I would float to ICU-related floors. Well, travelers float first and I have been floated in the middle of a shift, have been on my home unit 3 days so far, floated to post surgical cardiac critical care which I have no experience in, and was given a heavy assignment in the middle of the shift. This place lied about the contract and I am very unhappy with my agency as well as I have since discovered this has been going on a long time, not just yesterday. They are using ICU nurses to staff all of their floors and lying to get the staff. This is a horrible place to work. 10/09/2015
Housing was approximately 3 mile(s) from the hospital. The name of the housing complex was none. Housing was located in city of Los Angeles. On a scale from 1 to 5, I would rate it a 5. I got my own housing from a friend. Rents are expensive.
I worked in the Neurosurgical department(s) in the hospital. You will be floated every day. Staff can be cliquish 09/24/2012
Housing was approximately 6 mile(s) from the hospital. The name of the housing complex was The piero 2. Housing was located in city of Los angeles. On a scale from 1 to 5, I would rate it a 5.
Return to top of page
---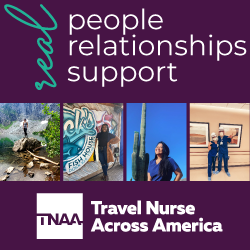 Click here for advertising info