Travel Nursing Agency Ranking Results
Each ranking is averaged and updated on a continual basis. The highest score for an agency is 100.

Go back to travel nursing agency rankings.

Click here to view a list of over 300 agencies and their contact information.

Travel Nursing Company Review of: Cross Country TravCorps

Score
(all time)
Score
(within 1 year)
1. Knowledgeable
3.1
2. Friendly
3.3
3. Efficient
3.1
4. Honest
2.8
5. Pay rate
2.7
6. Paycheck accuracy
3.4
7. Housing
3.2
8. Benefits
2.9
9. Supportive
2.7
10. Assignment selection available
3.4
11. Individualized
2.8
12. Insurance plan
2.8
13. Reliable
2.9
14. Accessible
3.2
15. Reputable
3.1
16. Accommodating
2.7
17. Professional
3.1
18. Paycheck arrival time
3.7
19. Chances you will recommend this agency
2.7
20. Chances you will work with them again
2.7
Total Score (number or rankings)
60.3(87)
(0)
As a first time traveller , I have no idea what to get or the ins and out of being a traveller. I stayed with them for a year, did not even offer a bonus for all the contracts, no travel re-imbursement coz that was not discuss on my application. They are sneaky and a ripped off. Referral bonus for my friend was not given, oly when I asked my friend I knew that he did not get any.At first few weeks they were consistently calling then it stop and it was me who keep on leaving voice mail.I wont recommend this agency for first timer.Maybe if you're desperate enough. 08/16/2020
So disorganized. So many problems with them since they bought out my company. Stay away...choose another company 04/30/2020
My first recruiter in 2013 was wonderful. and sweet. The second one has been a disappointment. rarely returns my calls and rarely finds work for a reasonable wage usually 900 a week is offered. Not recomended. 03/21/2020
I was assigned a trainee recruiter. The trainee does not know about travel and is passive aggressive. I asked the trainee's supervisor for a different recruiter and was refused. I submitted my application, all my references came back great. Then the trainee says I cannot go to any hospital bigger than 130 beds. I worked 12 years in a 1,500 bed hospital in the emergency room, I have great references. RUN. 10/24/2019
Cross Country contracts are basically built to take advantage of inexperienced travelers. You have to specifically ask for things that are offered as a standard from other agencies, such as a non-garbage overtime rate. They'll give those things to you, but the default is to stiff you unless you know enough to ask, which is just shady business in my book. Additionally, you have to repeatedly check up on them and babysit to make sure anything they told you verbally is actually being followed through on. I had to hover over them to get my negotiated pay right in my contract, which they seemed to be trying to get me to sign without looking over so they could lock me in legally to something other than what we verbally agreed to. My contract had to be sent back to be amended multiple times because they failed to include pay changes we had negotiated, and they failed to include the no-float clause I had negotiated. I've heard a ton of horror stories from nurses who worked with them, so I knew enough to be very suspicious and keep a close eye on everything. (Frankly, you should do that with everyone, but this is the first contract I've taken where they were actually trying to sneak things by me.) The only reason I worked for them was because they had an exclusive contract where I wanted to go, and the pay was good for the area. If you find yourself in a similar situation where you have to work with them, be very careful and read the fine print. If you don't protect yourself, they will take advantage of you. 07/23/2019
I love my agency! 12/23/2018
This was my first time with a company I went with this company originally since my first Rep was amazing Jackie, she contacting me regularly before I even signed on then after I signed on and was placed where I was looking she got promoted so they gave me someone new. This was a nightmare, I was on call my call pay did not get on my check took 3 weeks before I got paid, then had insurance issues went to the Dr and was told I did not have coverage, mind you they had been taking it out of my check for 13+ weeks as I had resigned my contract and they did not even offer to give me my money back. My rep took 2 weeks to get intouch with me and it took the 3 days to get insurance straight. Mind you I had 103 fever and could not go to the Dr and when I called the support line they told me to call insurance company to find out why I did not have coverage, crazy they had been taking it out of my check , but I did call Insurance and Crosscountry failed to provide information they were requesting. I would not recommend this company, maybe after they get some issues straight but by looking at the reviews on here they do not care you are just a number to them as they do not care. So I left and went to Fusion....... BEST THING i COULD HAVE DONE, NOT ONLY AMAZING BUT i GOT MORE MONEY, FUSION WAY TO GO. 03/26/2018
Have been with the company on two assignments. I have noticed when speaking with other nurses that my pay is middle pack. If I was wanting higher pay I guess I would look elsewhere. I really like my recruiter so that is why I will stay with them. 02/26/2018
Supposedly got put on a system wide do not use list after contract negotiations with a C.C. vendor by C.C. I never agreed to take the contract, didn't sign anything, we were discussing pay only. And when I was offered the same position with a more reputable, non-vendor company whom I had worked with before for more money, I was threatened with this by C.C. hint: not the way to get a nurse to want to travel with your company. 12/19/2017
This is my first assignment. I have been very happy with recruiter. Due to my lack of experience traveling I feel I may not have got the best offers on pay, but I will chalk that up to inexperience. Thank goodness travelers discuss their experiences and what their contracts cost contain so now I will be able to leverage a better contract next time or check out other companies. Overall a great experience with them. 10/30/2017
Its a big company but not sure if its a great agency. I submitted my application, was assigned a recruiter but I have not luck with moving forward to an assignment. They don't answer their calls nor do they return your calls. If they do its 2 weeks after. Not sure if their recruiters are swamped with applicants/current travelers but I wouldn't suggest working with them unless you want to be on your own and not have contact with your recruiter for the duration of your assignment, if you get one, that is! 10/11/2017
I really wanted to like this agency but after being canceled on 2 contracts midway due to low census and being left high and dry- no severance or travel compensation and thousands of miles from home jobless!!! I am looking elsewhere. The money is midrange and I was ok with that because I thought they would have my back, but they really don't. My recruiter is all happy and sweet when getting me to sign and then when I was canceled I was treated like a burden and in no rush to find me a new position- I think recruiters make or break contracts- Caitlin Brauch I would not reccommend (my first recruiter left the company and I inherited her, and actually they have a high turnover on their side). After I found out all the other people got severance 2 weeks I fought tooth and nail to get my piece of their cancellation fee and I got one week that was short and completely taxed. My travel reimbursement I am not eligible for because I did 'not complete' the assignment...' um I had no choice!!! I honored my end of the contract 100%. Not pleased. I've signed with another company and already feel like I'm part of their family and not a burden. Peds ICU RN 4/2017 05/02/2017
I enjoy working with CrossCountry primarily for the job selection within the Midwest. I have found a number of issues with my pay being incorrect though - they always correct this, but only if you bring it to their attention 11/01/2016
BEWARE of this company/Vendor! You might be working for them and not even know it because they are a vendor! This company is extremely Unprofessional and absolutely does NOT Care about their nurses in any way! Due to a mistake made by some contract coordinator, my assignment was delayed and it was NEVER communicated to me! They delayed notifying the hospital of my acceptance of the offer! Yet they made me rush to complete 8 HOURS of unpaid computer work so I could start "on time"! It cost me Hundreds of dollars in a weeks rent that I didn't need to pay, not to mention lost time with family, and lost wages. And of course there was NO Recourse for the individual that messed up! Also, when this person was confronted about it (supposedly), they Lied. So as usual, the Nurse takes this hit. I'm am disgusted with this agency and their treatment of their nurses. AVOID THIS COMPANY! 07/22/2016
I have been with CCTC exclusively for three years now and wouldn't go anywhere else. My recruiter Dijana Lesh is AWESOME. She always calls back on the same day and has even come in on her days off to solve any problems that may arise. I have enjoyed working with this company and my favorite recruiter ever. Although they don't pay as well as some of the smaller companies, I rest better knowing that I'm taken care of at the end of the day, whether it be benefits or payroll issues. 06/26/2016
My experience with CCTC was never particularly bad... It just wasn't very good. I stuck with them for about a year, two different jobs. Both had mediocre pay. My recruiters (I had 2 who job-shared) were pretty hit/miss about getting back to me in a reasonable time frame. Their "associate" - AKA paperwork wrangler who did most of the work from what I can tell - was more reliable for contacting someone and getting answers. Housing was great at both assignments, but pretty far away. I'm pretty sure they just have one or two corporate options in any given area and stick you there regardless of commute time. I never had any major issues with paychecks or timekeeping. Like I said, nothing particularly bad, but I'm happier since I switched to a smaller company. 06/25/2016
This company does not care about you. They send you across the country to a job assignment only to mess up the paper work and screw you over. Worst company I have ever worked for. 03/13/2016
Cross country baited and switched the position. I agreed to medical surg and was given float position. They told me different stories about why my position was changed. Then they denied it was even a float position. I worked 4 different units, no home unit. I am never in the same unit more than 3 days. They lost documents I overnighted them. After my first assignment they were using the wrong social security number. 01/16/2016
Well I just got crapped on BIG TIME by CrossCountry and Medical Staffing Network. Came from the west coast of Florida to Cedar Sinai in LA for a 13 week contract. I had worked off and on with Medical Staffing since 2002 but not since they were bought out by CrossCountry. WHAT A JOKE!!!! Contract was cancelled while I was still in orientation on the floor due to the staff RN I was covering for coming back from maternity leave per the unit manager who let it slip out while he was talking about possibly changing me to night shift. But that was not the reason given that the contract was cancelled. Was told I failed a PAPER..yes a PAPER..not COMPUTER..ECCO Critical Care Exam I was given two weeks after being there. This was NOT an ICU Unit. This was a plain TELEMETRY Unit. CrossCountry denied knowing about any test I was supposed to take AFTER I started on the unit. Their way of making it MY FAULT the contract was cancelled. CrossCountry said POSSIBLY there were two other positions that were 5 DAYS A WEEK-not the 3 twelve hour shifts and these were in clinics. That was over a week ago and the recruiter and the CrossCountry Liaison keep saying they will get back to me about those positions. AND even though contract plainly states I am to be paid, they are not paying me either..In LA with double rent and no job. ALSO, during orientation found out that travelers from other companies were making 800. to 1000. more per week than CrossCountry (includes me and a L 01/07/2016
Low pay, rude staff, make you pay for everything and DO NOT reimburse. Lack of communication and unreliable. Stay away from this one. I'm not kidding! 12/31/2015
Dishonest, unreliable, lack accountability, unprofessional 09/01/2015
make problems at assignment much worse! 07/13/2015
Low-balled consistently. Rude recruiter, always acting like I work FOR HER. Really low on travel stipened, I would recommend bargaining. Would not recommend Kristin Dunn. 05/25/2015
I am exclusively with CC. I love there housing, the choices and locations. would recommend them to all my friends. I trust them. 05/24/2015
They are the BEST! 03/09/2015
My wife and I had just started traveling and this company treated us like we were a burden rather than an opportunity. My recruiter gave up on finding my wife a job after a few weeks and a different company got her placed right away. Wouldn't pay for my license without reducing my housing money. Recruiter was unfamiliar with my hospitals policy on tracking my hours and I was scolded about 6 weeks into my contract for not knowing to do more than the company had instructed me to do. 02/16/2015
My recruiter, Carla D. is awesome and THE reason I stay with Cross Country. If she ever leaves CCTC, I will follow her. She is always up front with me and is on my side. When it comes to choosing and assignment, she does not push me to take something I don't want. The insurance is affordable. However, there is no vision insurance. In my personal opinion, the recruiter is what makes the company. 02/01/2015
Excellent agency! Everything has gone smoothly with this agency and when glitches arose they were taken care of immediately and in my favor. I highly recommend this agency. 01/14/2015
I've traveled exclusively with them for years. However their customer service is non existent now. Their credentials people are rude. The recruiter doesn't return emails or phone calls when it's time to extend or look for another position. There is no support. Housing and payroll is exceptional. As are benefits. If you can tolerate having to scrounge for jobs bc no one will help you they aren't bad. 12/15/2014
dishonest, unethical, do not honor contract, intimidating, terrible pay 12/04/2014
CC travel, is a faceless group, who just throws bodies at hospitals, and lets you fend for yourself. They will lie about pay, housing, travel, and cars. I worked at a remote hospital that gave me a car, and an apartment, yet CC tried to tell other travelers they had to pay for these things??? BUT the hospital literally paid for these and owned them!! They give no information about orientation, etc... I truly think they are the worst company to work for... LOOK ELSEWHERE! 09/08/2014
You will mean nothing to company stay away they don't have the travelers back and don't give the travelers anything if you want a company that values you this company isn't it. 07/13/2014
I have a good recruiter, which I think makes the difference when it comes to choosing and rating an agency. I only had s small issue with a deduction from my pay in the beginning, but the issue was resolved quickly. 02/24/2014
Horrible company-you mean nothing to them and they will leave you stranded across the country after promising you the moon. 02/22/2014
Absolutely love my recruiter Dijana Lesh! I have worked for CCTC off and on since 1999 and I always go back to Dijana, who is one of CCTC most senior recruiters. Very experienced and professional, and caring. She and her staff are exemplary at what they do. Even dealing with me while I was visiting family in Canada to set up contracts and get paperwork mailed. Wow! Now I have never worked for another travel co. so I have no comparisons. The pay, and benefits are probably average. The trade off is a company that knows what it's doing and has experienced staff that can get the job done. They have addressed all my concerns over the years and put up with me and my husband with grace. Thanks CCTC! 02/20/2014
I have been on several assignments with CCTC and have felt valued and supported. One contract was totally misrepresented by the hospital and CCTC helped me leave that contract and transition to another without penalty to me. 01/02/2014
Lowest pay of any agency contacted, and they will try to make you feel bad if you complain. One recruiting assistant said "well, do you know how much I make? You make good money compared to me!" Inappropriate. They have decent housing but will nickel & dime you on EVERYTHING. Argue for at least $35 an hour. You'll never get it, but maybe they won't try to stick you with $26 like they did me. Also, the tax home thing is a big scam so they can pay you less and not have to pay taxes on it themselves (SS and Medicare). Do the math, you are not making what they say you are with the tax home "meals & incidentals". They WILL try to bully you into accepting assignments and low pay. Pay is on time but I lost 23K last year working for them instead of another company. Research the top rated companies. They are the top 5 for a reason and CCTC isn't on that list. I won't make that mistake again. 09/09/2013
The only problem I had with this company my first housing assignment I was not told that I was not allowed to have a child at the housing facility I had. They asked my family that was visiting with me to leave. 09/05/2013
My recruiter Amy was great. I've done 6 assignments, had 2 paycheck issues. First time, I called about the problem in the morning and the money was in my account that afternoon. Second time, I didn't see the money for 2 weeks, and was charged a wire fee. Deceptive about insurance, did not receive information that there is a pre-existing condition clause, got stuck with a $2,000 hospital bill. Had an assignment cancelled after a patient made a false allegation against me, and was put on probation. My filed was made "inactive" after a second contract was cancelled for a single patient complaint. They have refused to give me anything in writing, they do NOT back their nurses. 05/21/2013
I felt that the company was too large and too set in their ways to give me individualized attention. I travel with a dog who is a restricted breed and I didn't feel they worked as hard as they could have to find me housing. I was simply told I could not apply to some jobs I really wanted because they couldn't find me housing. I prefer a company who treats me as my own person and will work hard to get me the positions I want. 04/27/2013
Started my travel nursing career with cross country in 1995, left due to very low pay rates, poor housing, inflexibility. An assignment in 2012 showed nothing had changed. Be warned, these pimps have a very large legal department and use it to threaten and intimidate. 01/09/2013
none 11/30/2012
Do not go to this agency 11/04/2012
I will not go with Cross Country. I attempted to apply for a job. They were not organized, did not listen to my needs. I ended up not signing with them. The pay rate quoted was comparable. 10/18/2012
No support from clinical personnel. Had several problems on my assignment pertaining to biased reports to the manager . Spoke to my recruiter who advised me that she knew nothing about nursing and referred me to a clibnical coach who listened to me and agreed with me. However when the day of my evaluation came she sided with the hospital..cannot trust this company. They will not support you . You are on your own! W ill not recommend this company. Wish I did my research!!! 10/05/2012
Happy to get you to a placement and then found to not have support. 09/19/2012
This is my first assignment with this company and even though they pay low, you are taken care of. Some of the companies that pay higher there is always something different about. My friend recommended her company but they did not provide insurance. Another company did not provide housing. CCT does have the insurance and very nice housing. My recruiter is Debbie Diamond and she has called me every week of my assingment and she calls to let me know when she will be out. We worked on my next contract early and I was satisfied with it, it was where I wanted to go. My checks have been on time everytime. So far I have no issues with this company. 06/24/2012
My recruiter is excellent though the company as a whole is average. 05/23/2012
Do not get hurt. After two years I have I have been left blowing in the wind 2000 miles from home after an injury on the job. Not one person has called me in months just to keep it personal to see how I am doing. Not very professional or desirable. 11/04/2008
1st travel assignment - very good company for 1st timer. They are inflexible with their contract - wysiwyg. Pay is low next to other companys but the accomodations and hospital I am at are top notch and a good way to break into travel nursing. Hours are guaranteed. This has been a trouble free assignment. 07/21/2008
We had an excellent first assignment with CCTC, the pay was low, but always ontime and accurate. My main problem is this, my husband and I are both travel nurses. All we heard was how difficult it was to place us in the same hospital or event the same town to work. All our recruiter was interested in was getting us to stay in the same place. He also submitted me to an area when there was no job available for my spouse. We decided to try out another company. However we didn't burn our bridges, 04/11/2008
After a few assignments under my belt with this company, I ran into an issue in a small hospital regarding patient safety concerns. I was given absolutely zero support from the cross country nursing liason, Susanne. Long story short, she told me to forget it happened and move on...totally disregarding the concern I brought to her attention. Instead, I was asked to take CEU courses on conflict resolution because I wouldn't follow a doctor's order to give oral meds on a patient that had a documented failed swallow study. 04/06/2008
So far so good. I did have a recruiter change in mid-stream and I didn't like that at all. It made getting the first assignment harder. I am a wife/husband team, and other agencys we talked to kept stressing how hard it was to place us both. CCTC just kept trying until they found us a place in the same city. 01/15/2008
Fantastic recruiters make all the difference! 12/11/2007
I WAS ON 2ND ASSIGNMENT WITH THIS COMPANY. I THOUGHT IT WAS BEST AROUND, AND THEN--HAD A TERRIBLE EXP. WITH A PT TRANS FROM ER. THE HOSP SAID THEY ALWAYS JUST SENT A WRITTEN REPORT, NO VERBAL. I WASNT AWARE, 2ND DAY ON JOB, SO WHEN I GOT PT WITH BS OF 301 AFTER A READING HOURS BEFORE OF 32, I THOUGHT SHE WAS STABLE. THEN I FOUND THAT BS WAS 25 ON FLOOR, AT 11AM, AND ER NURSE AND TAKEN A READING SINCE 3AM! I WAS HORRIFIED WHEN I SPOKE WITH MY COMPANY AND THE FIRST QUESTION THEY ASKED ME WAS "WHAT COULD U HAVE DONE BETTER" THE PERSON I SPOKE TO TOLD ME I WAS GOING TO BE INVESTIGATED!!!! I LEFT THE HOSPITAL, LATER FOUND THAT 2 OTHER TRAVELORS HAD LEFT SAME.WOULD NOT RECCOMMEND A DOG TO THIS AGENCY. 12/09/2007
My coordinator, SHelby is very helpful, and communicates frequently about contracts, availabilities, and just to check in to see how satisfied I am with the assignments. I believe CCTC housing dept could be more pet friendly, and could be much more knowledgable about pet regulations for each area. THey have prevented me from getting housing from the company, because of their lack knowledge of county codes. The pay is less than some companies, but the honesty and forth rightness of most of the employees makes up for the lack in pay. 11/06/2007
I started out with a real bang with this company everything was great. Then two months within the assignments I got a letter from the water company and it stated that they were turning the water off because they didn't have any billing info. I called cross country to inform them about this and they inform me that they assumed that the water was apart of the rent. To make a long story short I had to stay in a hotel for four days until they could get the water back on. 10/16/2007
My recruiter is very nice and helpful. Any problem I have had has been corrected right away. Have always got the assignment I wanted. Housing is very nice. 09/04/2007
Run far away from this company!! 08/09/2007
My recruiter has appeared to be on my side, gets back to me within the same day I call her, and she finds the jobs where I want them. My problem is that they do not reimburse for NRP, PALS, CPR or and CEU's needed to maintain a license. I have not had any of my 5 state licenses reimbursed. They try to cut corners at every chance. I am due a Loyalty rewards bonus and they are giving me a hard time getting it to me. I found out from other travelers with CCTC, working the same shift and same start date were getting $4-$5 more tham me an hour. I feel like I find out more from other travelers regarding bonuses and rates, than my company. I don't count pennies, but I do count dollars. I am no longer loyal to CCTC. 07/17/2007
none 04/25/2007
3/29/07 I am completing my first assignment with CCTC and they have been wonderful. I can't say anything about the housing because I always take the stipend, although I recently negotiated my next assignment they tried to give me a low housing allowance, when I stated it was too low for the area, they increased it to a more realistic rate. My recruiter is awesome, she always returns my calls, checks in with me regularly to see how the assignment is going and lets me know when she is going to be out odf the office and who will take care of things while she is gone. The pay has been decent, the insuraance definitely stinks, so I got my own individual plan, and they give a stipend if you don't take their insurance. 03/30/2007
I had some issues with the paycheck this assignment, that they had some problems that irked me, but it was a system issue and they corrected after I bugged them. Overall, they are a great company, they customer service line is great for when you need to report a complaint, and goes directly to higher management, bypassing your recruiter. 03/19/2007
While my experience with CCTC was exce;;ent my firt 4 years the last two have been lackluster at best. This is due to poor communication and effort by housing and payroll. In addition some of the old perks are not what they used to be. Love one of my recruiters, the other is a corporate lackey. 02/22/2007
They tend to make up their own rules as it best applies to them. They expect you to be happy with benefits that other companies give their clients without question. The insurance, Great West, is also horrible, and there is NO other options with this company. 12/27/2006
I switched from AMN to Cross Country five days before another assignment started. Cross Country was more helpful and much more willing to help me get the requirements in on time (AND willing to pay for the requirements.) Also, this is THE NICEST housing I've ever lived in as a traveler. When I explained to AMN that I was dodging rats on my way home, they didn't do anything and acted annoyed and appalled that I would request somewhere nicer to live. Incidentally, I didn't get new housing. Also, what I like about Cross Country is the fact that the only person I speak to is the recruiter. With AMN the Quality Managers always called to the point of harassment, for things that had already been sent in. With CCTC, my recruiter is the only one I speak to. Also with AMN in three months, I had FIVE recruiters - each recruiter I had kept leaving without notice. My recruiter with CCTC went on vacation, called to let me know how long she would be gone and who would be helping me in her absence. 12/27/2006
If I could have rated them a zero I would have. The most dishonest group of people I have ever had to deal with 11/30/2006
My recruiters, Tracy and Fawn, are incredible. I met the CNO of Cross Country, and in my opinion, he is a wonderful representative of the nursing profession. This company is visionary and open to new ideas. I evaluated MANY (felt like all) the companies and I felt this one was the best, AND I STILL DO!!!! 11/30/2006
Get everything in writing! And remember the contract not only works for the agency, but can also be used to benefeit you. 11/20/2006
recruiter able to secure my position in less than a week! Exactly where I wanted to go, (New Orleans) and friendly facility with a great work load. Very happy with the company. Health insurance could be a little better, but overall, very good feedback for my recruiter. 09/20/2006
I had no real issues with the company ancillary departments, but could never speak with my recruiter and she never called me back unless she needed something. Assistancts would call and tell me one thing and my recruiter would tell me something else. Right hand didn't know what the left hand was doing. 09/03/2006
I worked with my recruiter. She is incredible. She follows up every phone call and gets back to the traveler as quick as possible. I've stayed with CCTC because of her reliability. She/CCTC come highly recommended. 07/04/2006
Pushy recruiters trying to get you through the system for their benefit. The only time I heard from my recruiter was when she needed something from me, ie PPD test, or where I wanted to go on my next assignment. The only thing I liked about this company was choice of locations and housing. Beware you could get screwed on your last paycheck and have to take legal action!!
Hard working, dilligent. C.C. is reliable and very organized. Most depts. usually call you back within 24 hours. Payroll dept. seems to be understaffed, often times felt like my call was a nuisance in thier other extremely more important matters, to deal with. Really irritated me at times with the rushedness I felt when I called. Housing dept. was good. On the two assignments I took, housing was phenomenal!! Safety was #1, somewhat luxurious, convientent, clean, modern. I wouldn't have been able to afford the apts. in my regular life! Great picks. The pay is competitive, but not the highest. I would definitely recommend C.C. as a travel company.
My recruiter is a gem. She is on top of things, accessabile and responds immediatly to any needs. Cross Country doesn't have the ability to make a contract according to your own needs. They have certain corporate housing they use and it is top of the line. Cannot negoiate higher pay. Does not do the tax incentive programs. Cross Country does not have a lot of perks until after you work for them one year. For example, they didn't pay for NRP, PALS as required by my hospital. They did not pay for my license renewal in the state I took a contract with them. I recommend this company for honesty and good reputation, but if you want to tailor or individualize a contract and have immediate perks, I would no reccomend, so I gave it a 3. My personal benefit is I have a great recruiter. She is not overbearing, but she stays on top of things and responds to any issues in a very timely mannor
Recruiter pushed me into jobs I did not want, wasn't honest about what was available and did not back me up when the hospital went against my contract.
Your recruiter is everything and mine were excellent. Not so much hand holding as other agencies, but if you want a good choice of assignments and good housing, this is a good company to travel with.
Recruiters are "fast talkers" tell you what you want to hear to sinch the deal. First assignment was housed 25 miles away from hospsital. No furniture for two days. Slept on hard wood floors. Another assignment I was unable to get on the agency health insurance b/c the hospital was paying the travel nurses not Cross Country. So, no insurance for 13 weeks. Took $50 bucks out of my paycheck for a drug screen which was the last straw. They made plenty of money off of me w/o having to make me pay to prove that I am drug free. When I confronted the recruiter her response was "We could have talked about it before you made your final decision"...which tells me that if they can get money out of you then they are glad to do so. Pay checks were accurate and on time. Easy to get in touch with them. Some housing was free others were deducted from my check (private). Seemed to really try to get you an assignment where you wanted to be. No insurance and having to pay for drug screen and being housed so far away put them on "my list" -- So just watch yourself with them.
Low travel pay, not great insurance, tired of finding out that my recruiter is quiting her job and I get stuck with a new one fairly often. The apartment was very nice, better than i expected. The pay at this particular assignment was decent. Didnt like my paycheck being a couple of days late on more than one occasion. Bed was uncomfortable. My recuiter didnt call me before my assignment ended really to try and find me my next one. Overall, it wasnt bad but I wasnt all that impressed either. I think I could make much more money with another travel company.
Return to top of page
---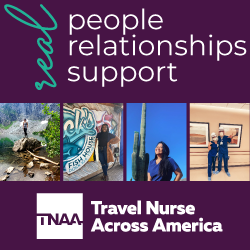 Click here for advertising info