Travel Nursing Hospital Ranking Results
Each ranking will be averaged and updated on a continual basis. The highest score for a hospital is 100.

Feel free to rank any hospital. You are not limited to the ones below.
Travel Nursing Hospital Review of: Natividad Medical Center
Score
(all time)
Score
(within 1 year)
1. Friendliness and acceptance of travelers by staff
4
2. How open are they to allowing you to expand your skills while traveling?
3.5
3. Hospital Technology
3.2
4. Location (A nice area to live)
2.7
5. Cafeteria food
2.5
6. Parking
4
7. Physical layout of hospital effecient
3.3
8. Hospital appeal (looks)
3.5
9. Hospital orientation geared toward travelers?
3.2
10. Simplicity being initiated into the system (Do you have to do lots of unneccessary paperwork, drug testing, criminal background checks, etc. in addition to what the agency requires before you can start working?)
3.5
11. Reputation of the hospital
3.3
12. How nice are the doctors to staff
3.8
13. Friendliness of staffing office
4.7
14. Happy with the work scheduling procedure?
3.3
15. How efficient is their system so you can get your job done?
3.2
16. Adequacy of their nurse to patient ratio
4
17. How well staffed are they
3.3
18. How happy were you with your workload?
3.5
19. Staff morale (overall)
3.3
20. To what extent would you recommend this hospital to other travelers?
3.2
Total Score (number or rankings)
69(6)
(0)
I worked in the Med surg/ Tele department(s) in the hospital. Not a great experience at Natividad hospital. Your clientele consist of a lot of prisoners, and your run of the mill basic MS pt. The cafeteria is a joke, and over all the hospital is run down with them focusing on stupid stuff that's not important and forgetting important stuff (I not once heard here evidence based practice, instead you will get into huddle every day and they DRILL you on stuff like "Ideal discharge" Not once heard anything about CAUTIs HCG baths, etc) The nurses get worked up over the stupidest stuff, for example if the patient is having surgery, YOU BETTER HAVE THAT CONSENT SIGNED. I understand the importance, but if the doctor has gone over the surgery, its not a big deal to get it signed real quick, unless the patient has questions, then the doctor needs to come back.. Why don't the doctor do it while they are in there I have no idea. A few of the nurses will stop in the middle of report, go get the chart, and make sure its done. The area is not safe, very high crime rate, a lot of gang violence. Its very common to get patients with a history of gun shot wounds or stab wounds. THERE WAS A CO WORKERS CAR JUST STOLEN FROM THE LOT LAST WEEK!! Parking is free, there is no parking garage. The hospital has been on lock down multiple times since I was here, and this seems to be a normal thing. But outside of Salinas its beautiful. Monterey is very nice. I would avoided this place at all cost if it was up to me. For pay, I got the same in Clovis (Super nice hospital), and cost of living is much cheaper out there. This place is pretty high in cost of living. Orientation consist of 3 12 hour shifts, on my first day, I was ACLS tested and math tested. After that I started following a nurse right away. No computer charting classes (They use outdated meditech) and pyxis system. 08/25/2019
Housing was approximately 36 mile(s) from the hospital. The name of the housing complex was Yankes Rv park. Housing was located in city of Greenfield. On a scale from 1 to 5, I would rate it a 3. I own a RV, and so there isn't many RV parks around that do full time that is safe, so I had to drive a little. If you do this area Yanks rv is a nice RV park, we had troubles with one of the works and the manager, she didn't want to listen to my wife side of the story, wont go into it but overall the rv park is nice. Hot tub workout room and pool. Plenty of laundry rooms all which are really new and nice. Monthly is a waiting list try to call ahead asap to get the ball rolling.
I worked in the L&D department(s) in the hospital. Small, busy L&D unit. Staff traveler friendly. Mostly Spanish speaking patients. Teaching hospital. I was not very fond of the charting system. 03/18/2019
Housing was approximately 53 mile(s) from the hospital. The name of the housing complex was The Woods. Housing was located in city of San Jose. On a scale from 1 to 5, I would rate it a 5. I commuted from San Jose because I had a 3 month lease in an apartment there near a local hospital where my original assignment had to be cancelled because of some technicalities. My apartment at The Woods in San Jose was pricey, but it was wonderful, so It was worth the commute.
I worked in the ICU department(s) in the hospital. Their version of Meditech is archaic and requires you to double-chart a lot. Salinas is becoming a very unsafe area- a lot of drunk drivers and meth is a huge problem. They recently got their trauma designation, so they see a lot of trauma come through now. The cafeteria is only open during very specific meal times so I, as a night-shifter, had no chance of getting any food if I forgot my lunch. Parking was great- I parked a couple hundred feet from the front door. Since they are currently expanding, they are putting units in weird areas. For example, the second floor of med-surg is waaaaaaaay outside the main hospital. Quite a jog. Also, CT and IR are outside the hospital in trailers. Yes, that's right, trailers. When transporting a patient, I have to LEAVE the hospital in order to get to CT. In regards to scheduling, as a traveler, I literally got zero say in my schedule. Unless it was spelled out in my contract- I was at their mercy. I also got called most days off- sometimes twice a day- to come in for overtime. I also got called on my days on to come in early, and then if I did come in, I got pressured to stay until 0700. Most staff members were apathetic and only cared about going home. There was no passion about taking care of patients, just on getting tasks done and avoiding the attention of management. It's very difficult for me to work there, and I am counting down the shifts until I'm done. 01/06/2016
Housing was approximately 7 mile(s) from the hospital. The name of the housing complex was AirBnB. Housing was located in city of Prunedale. On a scale from 1 to 5, I would rate it a 3.
I worked in the L&D department(s) in the hospital. Area is a bit sketchy but the hospital is good and I LOVED working in labor and delivery. It is a teaching hospital and there are lots of chances to learn new things, try new approaches, and confer with doctors. 09/10/2014
Housing was approximately 3 mile(s) from the hospital. The name of the housing complex was (private home). Housing was located in city of Salinas. On a scale from 1 to 5, I would rate it a 5. I stayed with a friend- housing is pretty limited.
I worked in the Labor & delivery department(s) in the hospital. I have been treated like a staff member not an outsider. Never dumped on, adequate staff most of the time and extra staff called in when needed. Nurse managers take patients and always help when needed, doctors respect me and my knowledge, very friendly hospital. My housing is the best!!! I live 1/2 block from the beach in Monterey. This is the first travel job I have extended my contract on and I would come back to this job as a traveler after I see a few more states. I would also consider a full time job here. 07/26/2013
Housing was approximately 20 mile(s) from the hospital. The name of the housing complex was Surfside apts. Housing was located in city of Monterey. On a scale from 1 to 5, I would rate it a 4. The ride to work is pleasant, no traffic and takes about 25 minutes, but I would rather live on the beach and travel to work than live inland. Small apt complex (only 50 apts) friendly and helpful management who take care of any problems immediately ( not that there have been many problems) and very friendly neighbors who all look out for one another, great bike path right near apt that is safe and takes you right to town. The apts are older and do not have in unit washer and dryer which was initially a deterrent to me but it does have multiple on site laundry rooms and again I love that it is at the beach so I can deal with not having a washer and dryer. It has covered light parking right in front of your apt. Overall I am very happy with both my apt and job and would recommend this assignment to anyone
I worked in the Labor and Delivery department(s) in the hospital. Very traveler friendly. When I first arrived, there were 7 to 10 travelers on staff. Includes travelers in all unit activities and gifts. I liked the nurse manager, who was really good about addressing concerns and providing feedback. Charge nursing on nights not so good for the most part. Some of the charge nurses dont mind dumping. Also, many times assignments are done according to buddy system. My pt ratio has gotten up to 1:3 with an 8cm, a complete, and a PTL. Many of the staff nurses werent "checked off" for c-sections so I spent a good majority of my time as an OR nurse. It irritated me because I would have to give report on my pt and then take a section. I would then end up staying late charting for both, while the other nurse went home. There was plenty of opportunity for overtime. The doctors were nice for the most part. A few of the anesthesiologists hate to wake up and do there job. About 90% of the pts speak spanish only. Have family practice residents so you have to make sure the plan of care for your pt is appropriate. Residents cover the whole hospital, so I have ended up delivering a couple of my own babies on rare occasion. Nurses very friendly and helpful. Made a lot of life long friends. Did more working than gossiping, which I can always appreciate. Overall, I had some great times and some not so great times but I would go back. 08/14/2008
Housing was approximately 2 mile(s) from the hospital. The name of the housing complex was Northridge Apartments. Housing was located in city of Salinas. On a scale from 1 to 5, I would rate it a 1. Infested with spiders. My fiance and I were both bit by spiders. The bathrooms are so small that my fiance could not get in the bathtub if I was on the toilet (literally). The noise is ridiculous. Doesnt have air conditioning so you have to open the windows in the summer. Lady downstairs from me smoked and would blow smoke into my apartment. Management rude and not helpful. Lot of shady looking individuals living there. Parking can be scarce and dont be fooled by the your own personal parking spot bologne....your spot maybe dangerously/ridiculously far from your apartment. They advertise washer and dryer when my dryer didnt work half the time even after maintenance said they had fixed it. Numerous problems. Not recommended!!!
Return to top of page
---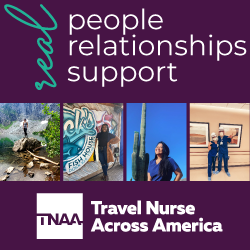 Click here for advertising info