Travel Nursing Hospital Ranking Results
Each ranking will be averaged and updated on a continual basis. The highest score for a hospital is 100.

Feel free to rank any hospital. You are not limited to the ones below.
Travel Nursing Hospital Review of: North FL Regional Medical Center
Score
(all time)
Score
(within 1 year)
1. Friendliness and acceptance of travelers by staff
2.5
2. How open are they to allowing you to expand your skills while traveling?
2
3. Hospital Technology
2.8
4. Location (A nice area to live)
3.5
5. Cafeteria food
2.2
6. Parking
2.8
7. Physical layout of hospital effecient
2.2
8. Hospital appeal (looks)
3
9. Hospital orientation geared toward travelers?
1.8
10. Simplicity being initiated into the system (Do you have to do lots of unneccessary paperwork, drug testing, criminal background checks, etc. in addition to what the agency requires before you can start working?)
2.5
11. Reputation of the hospital
2.8
12. How nice are the doctors to staff
2.2
13. Friendliness of staffing office
2
14. Happy with the work scheduling procedure?
3
15. How efficient is their system so you can get your job done?
2.2
16. Adequacy of their nurse to patient ratio
2.2
17. How well staffed are they
1.5
18. How happy were you with your workload?
2.2
19. Staff morale (overall)
1.5
20. To what extent would you recommend this hospital to other travelers?
1.8
Total Score (number or rankings)
46.7(4)
(0)
I worked in the PACU department(s) in the hospital. First dayI was dropped off in the unit introduced as a traveler and was left. Overloaded staff was left to figure out what to do with me. It was blatantly obvious no one wanted to mentor. It was even said "I will be with you today but if they don't pay me for mentoring you I will not be with me tomorrow. No introduction to the unit ie:crash cart, MH cart,supply room.I was slammed with an unprepared math test otherwise I could not use medication system. Seven mentors in six days. One day they asked someone that had been mentored the week prior to mentor me! Some Anesthesiologists with inflated egos. Had a little rift over a pt temp not being what he wanted it to be. Retaken 4 times. He proceeded to complain to pacu mangement. Charting pt pain levels is let's just say doesn't line up with record or medication administered. Big no no for me. I have withstood much in my career and am strong in my field. This was the most unfortunate situation I have ever been in. Just didn't know it was possible to be placed in such an unethical establishmnet. 01/04/2018
Housing was approximately .5 mile(s) from the hospital. The name of the housing complex was hotel. Housing was located in city of close. On a scale from 1 to 5, I would rate it a 2. Did not use housing. I stayed in a hotel two nights of my three day shifst and drove home the other days.
I worked in the NICU department(s) in the hospital. Contracted for NICU assignment. Explicitly told assignment would not require call, and if required to float, would be 1-2 times during entire contract - to assist a nurse on postpartum or in a newborn nursery setting. Unfortunately, upon arrival, this facility's floating and call policy is not as described, and the facility does not have a newborn nursery. NICU travel nurses are first to be flexed, first to be placed on call, and first to float to the facility's Labor and Delivery unit - to be responsible for 18 labor rooms, 2 OR's, the stocking and safe set up of said rooms, and receive all delivered infants. An RT or other helper is available to help for the first 5 minutes, only. The unit is not equipped with standard oxygen blenders for each room (2-3 travel around the unit) with no one accountable for their exact location - hence, a NICU nurse's worst nightmare. The two unit secretaries are not to be utilized by NICU travel staff for computer order entry for delivered infants, but are very helpful to non-travel unit staff. However, the brief time spent in the NICU was a very good environment; although, very few shifts. Expect to be floated out of your area of expertise, with a patient load upwards of 5-9 patients/shift within a suboptimal setting. 07/01/2016
Housing was approximately 40 mile(s) from the hospital. The name of the housing complex was Private home. Housing was located in city of Ocala. On a scale from 1 to 5, I would rate it a 5. Housing was not furnished by travel company, therefore, it was important to determine if call would be an issue prior to contract acceptance. Upon accepting contract, I was told I would not be required to take call, and secured housing approximately 40-50 min away. Unfortunately, I was misled. (See previous statement)
I worked in the Med-Surg/Renal/Gyn department(s) in the hospital. I was at this facility for 6 months. Staff was extremely nice and helpful. They treat you just like you're permanent staff. They are an HCA facility so they do use meditech (it's not that bad :]). Travelers are 1st in line to float to other floors. You get to self schedule yourself which was a plus. Patients were high acuity at times. Usual ratio was 6:1 but I did have a load of 7 patients very rarely. Alot of the staff were planning to go elsewhere while I was there so I forsee them needing quite a few nurses pretty soon. Overall it was a good assignment for me. 11/11/2015
Housing was approximately 5.4 mile(s) from the hospital. The name of the housing complex was Uptown Village. Housing was located in city of Gainesville,FL. On a scale from 1 to 5, I would rate it a 4. Pool/hot tub, carwash/vacuum area, weightroom/basketball gym, restaurant in the neighborhood.
I worked in the OR department(s) in the hospital. The O.R staff is not welcoming to travelers and they make it known. The staff isn't open minded to ideas and they think there is only one way of doing things. My observation was that they need help but they don't want at the same time. Please stay away from this hospital. 07/25/2008
Housing was approximately 5 mile(s) from the hospital. The name of the housing complex was Uptown Village. Housing was located in city of Gainesville. On a scale from 1 to 5, I would rate it a 5. The housing is very nice and would recommen it to anyone moving to the Gainesvill area.
Return to top of page
---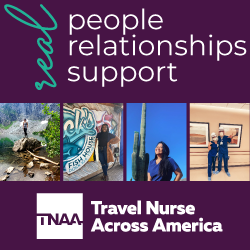 Click here for advertising info