Travel Nursing Hospital Ranking Results
Each ranking will be averaged and updated on a continual basis. The highest score for a hospital is 100.

Feel free to rank any hospital. You are not limited to the ones below.
Travel Nursing Hospital Review of: Carson Tahoe Regional Med Ctr
Score
(all time)
Score
(within 1 year)
1. Friendliness and acceptance of travelers by staff
4
2. How open are they to allowing you to expand your skills while traveling?
3.7
3. Hospital Technology
4.7
4. Location (A nice area to live)
4.3
5. Cafeteria food
3.3
6. Parking
4.3
7. Physical layout of hospital effecient
4
8. Hospital appeal (looks)
4.7
9. Hospital orientation geared toward travelers?
2.7
10. Simplicity being initiated into the system (Do you have to do lots of unneccessary paperwork, drug testing, criminal background checks, etc. in addition to what the agency requires before you can start working?)
2.7
11. Reputation of the hospital
3.3
12. How nice are the doctors to staff
4
13. Friendliness of staffing office
3.3
14. Happy with the work scheduling procedure?
4
15. How efficient is their system so you can get your job done?
3.7
16. Adequacy of their nurse to patient ratio
3.3
17. How well staffed are they
3.3
18. How happy were you with your workload?
3.3
19. Staff morale (overall)
3
20. To what extent would you recommend this hospital to other travelers?
3.3
Total Score (number or rankings)
72.9(3)
(0)
I worked in the L&D department(s) in the hospital. Housing was hard to find in Carson City, but its close proximity to Reno made it easy. I stayed in an extended stay in Reno and it took me between 15-20 minutes to get to work and it was just straight down the highway. The view from the windows at this hospital are extraordinary! Mountains!! 04/16/2020
Housing was approximately 20 mile(s) from the hospital. The name of the housing complex was Extended stay of America. Housing was located in city of Reno. On a scale from 1 to 5, I would rate it a 4. Laundry room, friendly staff, close to the highway so easy access to places
I worked in the Float Pool department(s) in the hospital. Close to Lake Tahoe which is a huge plus, majority of staff are welcoming and helpful to travelers, CNAs rock, smaller hospital but sees a pretty diverse group of patients. 10/28/2016
Housing was approximately 30 mile(s) from the hospital. The name of the housing complex was air bnb. Housing was located in city of gardnerville. On a scale from 1 to 5, I would rate it a 4. I found my own housing, was a little far but nice, easy drive to the hospital
I worked in the PACU department(s) in the hospital. Contract for PACU, Apparantly it was busy, so they needed nurses available ATC. When i arrived, i worked nights(8 hr shifts), did not have a single patient for the first 6 weeks.strongly encouraged to help the OR staff set up the OR rooms, put away instruments, etc.(make me a OR nurse) which i had no clue. However these were travelers as well and well it worked well for the most part. But then the Charge Nurse was the Devil's Advocate. Obviously burnt out, was off on medical leave for the first 6 weeks of my contract, with a return of creating a complete hell..to the point of being racially harassed, with trying to call her in with on call, would not come in. So with being in charge, the rules did not apply. I ended up getting my contract cancelled after getting harassed, went to human resources since the interim director would not resolve the issue, the human resources, excused her actions and i got fired!!all i asked for was an apology!!!my travel company was no help either, then i mentioned civil rights, and well, AGAIN, i got fired!!! apparently this was an ongoing problem for this particular individual as quoted by the other staff, but they were in fear of loosing their jobs if a complaint was made.I guess they were right.. I would not recommend this facility, to ANYONE, not even as a patient!! Patient safety is a problem as well and do not abide my the mandatory staffing set by the state. this was a brand new facility, extremely nice, but must walk miles from one dept to another. also seen the dietary servers use there gloved hands to pick up something off the floor and then turn around and serve you food. have locem tenums or docs who are not qualified to do major surgery contracted there. SCARY!!! 06/17/2008
Housing was approximately 1 mile(s) from the hospital. The name of the housing complex was dolphin bay. Housing was located in city of carson. On a scale from 1 to 5, I would rate it a 3. housing for the most part was ok, the management stunk. was not a turn key place, as i was told by my company. quiet place but across the street was another story, sometimes too much noise. seen the purchasing of illegal drugs..there is a security fence for a reason, i guess.
Return to top of page
---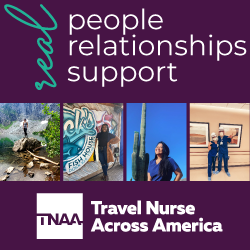 Click here for advertising info