Travel Nursing Agency Ranking Results
Each ranking is averaged and updated on a continual basis. The highest score for an agency is 100.

Go back to travel nursing agency rankings.

Click here to view a list of over 300 agencies and their contact information.

Travel Nursing Company Review of: Clinical One

Score
(all time)
Score
(within 1 year)
1. Knowledgeable
3.3
2. Friendly
3.5
3. Efficient
3.2
4. Honest
3
5. Pay rate
2.8
6. Paycheck accuracy
3.4
7. Housing
3.5
8. Benefits
3.4
9. Supportive
2.8
10. Assignment selection available
3.4
11. Individualized
3
12. Insurance plan
3.2
13. Reliable
2.9
14. Accessible
3
15. Reputable
3.2
16. Accommodating
2.8
17. Professional
2.9
18. Paycheck arrival time
3.6
19. Chances you will recommend this agency
2.6
20. Chances you will work with them again
2.7
Total Score (number or rankings)
62.2(17)
(0)
They are a newer company so the housing services are not as userfriendly as some other agencies but they pay to make up for it and the benefits are great. 05/15/2014
drove 1700 miles for this contract but it was canceled while i was in route, (found that out from the tech! at the fac.) they let me move in then paid me 1200 for 3 days orientation, then canceled the contract without reason, and gave me one day to move out and took the 1200 back as housing expenses, they moved another traveler in later that day. 11/11/2012
Never able to reach my recruiter.. always had to wait for a call back.. then had a change in recruiters..Insurance did NOT cover me at my assignment. Had issues with my pay check. (They seem to be in a lot of meetings..and out of town a lot) 09/24/2009
I have been traveling for 8 years. Denise is top notch! 09/10/2009
After 7 assignments with NursesRx, I shifted to Clinical1, doing 2 assignments My recruiters, job shared-their names were Karen (funny) As a team they are exceptional. I will definitely continue with them. 12/10/2008
You were looked at as a number and not a person. Recruiter turned out to be a car salesman in disguise. 09/04/2008
Clinical One was the first company I traveled with. My checks were incorrect or late for more than half of the 5 weeks I worked for them. Was called and harrassed repeatedly in the day several times a week about not having received my time card. I work nights and this was very aggravating. The hospital signed and faxed all time cards. I just filled out the time I worked. Instead of payroll calling the hospital, they would call and wake me in the middle of my sleep. I was told by payroll, We will not be able to pay you unless you go up to the hospital and get your time cards signed and refaxed. I promised myself that day that if I had to get up before having to go to work to have time sheets signed I would not work for them again. Needless to say I had to have the hospital refax 5 time sheets for me to be compensated for hours I had worked. The person who did the time sheets for the hospital stated all they had to do was call her and she would have refaxed them. They refused. Payroll was rude to me everytime I called them, which was at least once a week over my entire assignment. My recruiter made excuses for them and kind of hid in the back ground. Needless to say, i am done with this company. For the sake of your pay checks go with another company. 04/20/2008
I'm starting my 2nd assignment with this company. So far I've been very happy with the support from my recruiter and housing specialist. They have been proactive with reimbursements and have offered some unexpected perks with housing. 01/01/2008
Took my 1st assignment with this agency by accident, I was working with two agency's for best dollar for the same job, and C O submitted me before I gave the go ahead! I was furious, but stuck w them. They promised auto deposit by the third check, thank god I could drive the 4 hours home to retrieve the check each week! Auto deposit took 5 weeks to set up, un- real! If I had been across the nation, I would have gone 5 weeks with no pay! This was a breech of my contract. I left the assignment once my pay was straight. I would never work for them again, nor would I recommend them to any one. Then, I was contacted to go back to the facility 6 mos later, and after the interview they found there is a clause in the contract they had to sign about working 2080 hours for Clinical One before I could be hired outright! GRRRRRR! I never had that in my contract, mine said I could rehire after 6 mos. Be careful of these people! 01/01/2008
Overall not a bad agency. On one assignment something happened to my apt (details are bad) and I called the 24 hours assistance on a sunday morning. No one call me back until monday morning. My recruiter is okay, I like her but I feel she has no pull for me. I was told I would get X amount of money as end bonus and when I interviewed the hosp rep quoted me quite a bit more. When I complained I felt they gave me the run around to the effect of it being taxed 2-3 times before it go to me. Blah blah blah. I felt the hospital paid it and the company took it's cut. OTher than those two issues I think the company is averagely good. 11/24/2007
Had some issues with my time card not getting to them. But they were always lenient as long as the time was in by 10am Wednesday before payroll ran. 04/05/2007
Very happy with Clinical One on my 4th assignment with them and think that overall they do a good job. The few issues that have come up were resolved quickly and professionally.
frequent recruiter changes and poor support after 3 years employment by this company made me never want to use or recommend them!
The recruiter that I worked with was very unprofessional. I received to run-around on many different issues. Many times they did not respond in a timely manner and I had to contact them several times. I believe they were not honest on MANY different issues. Personally I would not recommend them.
Return to top of page
---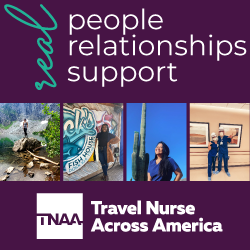 Click here for advertising info