Travel Nursing Agency Ranking Results
Each ranking is averaged and updated on a continual basis. The highest score for an agency is 100.

Go back to travel nursing agency rankings.

Click here to view a list of over 300 agencies and their contact information.

Travel Nursing Company Review of: Medical Staffing Solutions, Inc.

Score
(all time)
Score
(within 1 year)
1. Knowledgeable
4.7
2. Friendly
4.8
3. Efficient
4.7
4. Honest
4.8
5. Pay rate
4.8
6. Paycheck accuracy
4.8
7. Housing
4.7
8. Benefits
4.5
9. Supportive
4.7
10. Assignment selection available
4.2
11. Individualized
4.7
12. Insurance plan
4.4
13. Reliable
4.8
14. Accessible
4.8
15. Reputable
4.8
16. Accommodating
4.8
17. Professional
4.8
18. Paycheck arrival time
4.9
19. Chances you will recommend this agency
4.8
20. Chances you will work with them again
4.8
Total Score (number or rankings)
94.3(177)
(0)
My agency and recruiter are wonderful! Top notch! 03/15/2021
Love this agency! My recruiter Zamia has been helpful from Day 1 this is my 5th (including extensions) assignment with them. Hope this helps everyone. 03/09/2021
I'm currently on my first assignment with Medical Staffing Solutions Inc., but have been more than happy with working with them. The on boarding was simple, my recruiter has always been very responsive and helpful, and my pay/assignment has been clear from the beginning and has met all of my expectations in a very good way. 03/08/2021
Medical Staffing Solutions, Inc is an honest, professional company. I'm always able to reach my recruiter, pay is as advertised and on-time! Highly recommend to newbies or anyone looking for reputable company. 03/08/2021
Easy and quick communication with recruiter! Open and honest. Personable. 03/08/2021
This is my first time with the agency but I am calling it my agency. I will retire with them, and for sure I will recommend it 2 my fellow nurses 03/08/2021
My first travel assignment was with MSSI and it was one of the best first experiences ever. 03/08/2021
If you want a top drawer, professional and nurse friendly agency, MSSI is it! I was impressed from the first point of contact to this very minute. From my recruiter to the owner, you will not find another staff dedicated to making your experience the best it can be. Looking forward to many more assignments with MSSI. Give them a chance, I promise they will not disappoint! 05/19/2020
I really love this company! They are so easy to work with, are friendly & professional. They check up on you throughout your contract to make sure all is going well! I recommend them highly! Thank you MSSI for all you do and all you offer! 05/18/2020
They did a great job! Questions were answered promptly. Onboarding was quick and efficient. Pay was accurate and deposited on time. I was very happy with my experience with them. 05/18/2020
Absolutely loved my travel experience with MSSI! Jim was such a great person to work for. Great pay. Very friendly. Anything we needed was addressed right away. 05/18/2020
I have nothing but great reviews for MSSI. I would definitely travel through them again. 05/18/2020
I absolutely love everything about MSSI. The staff are punctual and very attentive to my questions and concerns. This has been without question my best travel experience ever!! 05/18/2020
I absolutely love everything about MSSI. The staff are punctual and very attentive to my questions and concerns. This has been without question my best travel experience ever!! 05/18/2020
I had a great experience with MSSI! From the very start everyone was polite, helpful and seemed excited that I was joining their team. My recruiter, Brooke Babineau, was the best recruiter I have had. She was smart, thoughtful and she really cared about me. I can actually call her a friend now. I would highly recommend anyone using this company. They were all awesome!! 03/19/2020
Easy to work with. Very reliable, quick responses. Streamlined all paperwork 02/26/2020
Medical Staffing Solutions,Inc has been the best company I have worked with by far! They are awesome to work with and haven't found another company with pay rates as good as them! Super happy with them and my amazing recruiter Brent Fitzgerald! 5 Stars!!! 11/19/2019
As a First time traveler I would absolutely recommend MSSI as a reputable, dependable and honest company. My recruiter is very reliable and gets back to me immediately. Good pay and lots of options for assignments. I would highly recommend MSSI to all travelers. 11/19/2019
My recruiter is amazing! The kicker is that even the support staff I deal with in accounting to credentialing have been proficient and polite. I am a get it done person, so I assume when I am given a list of things to do that the company is working as hard on their part as I am on mine. MSSI did not disappoint! I have done three assignments with them and two I extended on. I like that my recruiter knows she doesn't need to hold my hand and respects that. On the same token when I do call she is available or prompt at getting back with me. I could not ask for a better recruiter at MSSI than Dianne Elgin!!!!!! 10/14/2019
Love Kelli Juers- helps even when they don't have what you need- really cares for her nurses and realizes good business doesn't end at the end of a contract 10/04/2019
I have worked with MSSI on 3 occasions and have been very satisfied each time. I feel this is the best ran travel agency I've worked with of my other 3 agencies. The on-boarding process is easy and the ladies in the home office are diligent with getting all of the pre employment documents sent to you to keep the process moving quickly. Shout out to Brent and Ramzes for being great recruiters. Tell them Ashley from Kansas recommended them :) 09/21/2019
I have been working with MSSI for 6 months, this is my 3rd extension ani I absolutely love working for this company. My recruiter Brooke Babineau is caring, loving and friendly. She is also there when I need her, 09/20/2019
Rick Schaffer has been an amazing recruiter. Communication has been spot on, he is prompt to answer any questions and has given great advice. Kathy Walsh Peck helped with credentialing and was also prompt with responses. I've enjoyed working with MSSI and will definitely use them again. 09/19/2019
I had a great experience with MSSI. My recruiter Kelly was extremely helpful and always available. I have zero complaints and will definately use this agency in the future. 09/19/2019
I love being a travelling aide! MSSI is a wonderful company to work for! They have great recruiters who are very helpful and dedicated to you. They also have good insurance packages and competitive wages!! I would definitely recommend this company to anyone interested in traveling! 09/05/2019
I work with several different agencies, and MSSI has most consistently offered the best pay of any of them. I was making California money while working in Wisconsin with MSSI, and it was a terrific contract. Some people may be put off by the fact that you have to pay for your own credentialing (with the exception of the drug screen), but the fact is other agencies are pulling money out of your contract to pay for those, anyway-- and some of those agencies (TNAA, for instance) take a flat cut of your money ($1,000 for TNAA, according to a former TNAA recruiter) to pay for credentialing, and whatever doesn't get used, they keep. With MSSI, you may pay for your own credentialing, but that means you keep any money you don't use, which I would much prefer, anyway. My recruiter was efficient, but we only corresponded via email or text, which was fine with me. I never had any real issues I had to contact him for. Everything ran smoothly. They do use paper log sheets for hours, which is a bit archaic, but hey, I'll send in my hours via smoke signal if they keep paying like they do. 07/23/2019
NA 01/10/2019
Great recruiter and was very easy to talk to, very accessible. I recall paying out of pocket for much of my pre-job credentialing however which is my single concern about this agency. 12/19/2018
The 2year that I have been working with MSSI it be nice having a recruiter that you can have open communication with at all time .I would like to thank my recruiter Dan Bogenholm for all that you do . 12/06/2018
I really loved working with MSSI and hoped that this would be the one I stuck with for the long haul. They take such good care of us and I completely trust my recruiter. Unfortunately, they are still small and don't have the range of available contracts in my specialty. That was not for lack of trying in their end either, sometimes the timing just isn't there. I'll definitely be back with them ASAP! 12/06/2018
In the 2years that I have work with MSSI have been great. 12/05/2018
I'd definitely recommend my recruiter Ramzes Zavala and MSSI. Their top ranking is deserved--I feel they're ethical and reputable. I first heard of MSSI as the contractor of my facility. They sent excellent travelers that stuck in my mind. Little did I know I'd decide to travel, much less that MSSI would pick me up! My recruiter Ramzes is awesome!! We have open and honest communication. Always able to reach him if I needed him. Customer service is top notch, not just of him, but others within the company, too. I've had to ask the company to step in for matters related to one client. I feel MSSI has backed me when I needed it. No issues at all. It's been easy to work with them, as it should be. My relationship with MSSI is the template I use to judge other agencies by. 12/04/2018
I've had a wonderful recruiter that always kept me informed and if I ever needed, I feel like she'd go the extra mile. 12/03/2018
I want to thank Kelly juers, my recruiter for helping secure my contract for the past 3 assignments, just had a little emergency on the 4th one. Kelly is understanding and understands the importance of family, and does not treat you as a number. Thank you Kelly! 12/03/2018
Kelly from MSSI IS wonderful takes care of you and understands the importance of having a life and family. Does not treat you as a number. She gets me fasts interview and offers in a coupe of hours! Thank you Kelly! 12/03/2018
Overall, good agency to work for! 11/30/2018
My recruiter, Kelly Juers, is by far one of the best recruiters I've had in my several years of traveling. She was open, honest, highly reliable, and an excellent communicator who always had my back. I have recommended her to several friends already and will continue to do so. She truly made my time on that assignment that much more enjoyable. 11/27/2018
My recruiter is Dianne Elgin and she is amazing! I absolutely will work with this company again. Everyone I encountered in my contract with MSSI met and exceeded my expectations. 11/27/2018
After working with different agencies I do enjoy my agency. However, I'm not a needy person. I don't need constant interaction or babysat. 11/12/2018
I had a great experience working with MSSI--very honest and accommodating. Went out of their way to make sure I was taken care of when my assignment start date was delayed. 09/18/2018
Recommend! My recruiter,Rick Schaffer is top notch. I agree with all the positive comments! 05/30/2018
Mssi is great to work with. Impaticularly brent. He is upfront, honest, and follows through for his staff. I would highly recommend this company 05/10/2018
This is an awesome agency to work for, the staff are very helpful and have always found me work. 05/01/2018
The company was great! My recruiter Brent was amazing and always had my back! Definitely an awesome company to work with! 01/28/2018
MSSI has been very understanding and helpful with my assignments. I have and will recommend them. 12/24/2017
Very happy with MSS! 12/24/2017
I do not take housing or insurance so those categories are inaccurate 12/21/2017
Jeannine has been nothing but helpful and accommodating! You won't be disappointed with her! 12/20/2017
Great agency to work with! The pay is straight forward and doesn't have those stipulations in order to receive. You don't need to jump through hoops to get pay increases because they already pay top dollar. Always able to get a hold of your recruiter when you need to. Only issue i have is the selection of jobs are a little small at times, but the selection grows as the agency proves it self. 12/20/2017
I ranked housing as satifactory because I took a stipend and found my own housing. I am a first time traveler and the company and my recruiter Jeannine were very suportive. My recruiter was awsome, she saw to it that I was in a Tr"Traveler Friendly" facility and supported me even when I had doubts helping to make my first experience a good one. 12/19/2017
Medical Staffing Solutions, Inc. is THE Platinum standard by which all other travel agencies should be judged by! 12/19/2017
Diane is the best recruiter in the business 11/30/2017
Dianne Elgin is an absolutely fantastic recruiter for MSSI. She is an absolute pleasure to work with because of her positive and bubbly personality. I have worked with several recruiters over the years and she has been a stand out. She's always finding me assignments where other recruiters say they can't and helping me find a unit best suited for me and my interests. She also calls frequently just to check in and is very supportive if anything comes up you would need help with. The insurance coordinators for MSSI are also very informative and follow up quickly with answers to any questions. I am very happy with MSSI and will not ever be traveling with any other company because I feel appreciated and very well cared for with this company. The kind employees have made a huge impact on my decision. 11/28/2017
Throughout going through different agency, MSSI has the best recruiter(Jeannine Richardson). She is the best recruiter that is very professional and listens to what nurses need job wise, pay rate, and the most important thing that travel nurse like me needed the most was the emotional support and listening to different concerns whether is work related or personal issues. Thank you Jeannine for accepting us travel nurses as part of your agency team instead of making us felt like a number like other agencies/recruits have been doing. 11/27/2017
. 11/27/2017
MSSI has been a good agency to work for. Jeannine my recruiter was excellent very helpful and committed to meeting my needs. My only complaints were that 1 MSSI offered contracts more places and 2 the workmans comp co they are contracted with is a nightmare. Hopefully no one needs workmans comp but if they do the workmans comp insurance company is terrible. They are a potential liability as far as I'm concerned you might very well die or be severely injured by the time they acknowledge a claim. 11/27/2017
Three assignment with MSSI extensions with each assignment. Professional in every way. My Recruiter Rick Shaffer always available has your back at every step. Pay and housing top of the line. Benefits affordable. Rick makes travel nursing effortless, you perform the job he takes care of everything else .I Can't say enough about this agency. Lillian 08/12/2017
They've been very good to me, top notch pay and don't gouge the nurses. Best pay package out of all the agency competition. Recruiter is available if needed, which I don't rely on much. Benefits are decent/day one. Would love to work with them again. 08/04/2017
Medical staffing solutions have been a great company to work with!! 08/03/2017
I took my first contract with Keith at MSSI last year in Marshfield after seeing his job board on Facebook. It seemed like he was very professional and had very attractive pay packages. He made the whole thing effortless! He took great care on the phone walking me through the process. He did not call to check in during the contract more than a couple times, which I am totally fine with! He always responded to my emails promptly. I hope to see more contracts come available through MSSI because they seem to have their act together and I have nothing but good things to say. Especially recommend for first time travelers willing or hoping to work in the midwest. 06/24/2017
I absolutely loved working for this company and my recruiter Jennifer Blanks. I felt appreciated and not just a money maker for the company. 05/20/2017
Keith Kappel is honest and straightforward 01/17/2017
My recruiter, Keith Kappel has been so helpful and the whole agency is wonderful. I would definitely recommend them and I would love to work for them again. 01/01/2017
Amazing company to work for! Will only get better as they expand their assignment options. 12/30/2016
I've been with MSSI on and off for all of my 4 years of travel nursing and they are by far the best. I have tried others who have been adequate and got the job done, but I keep coming back to Keith at MSSI because of his honesty and keeping everything in the open and straight forward. I have recommended many nurses to him and will continue to do so. 12/30/2016
I couldn't be more happier with a company than I am with MSSI. Keith Kappel is my recruiter and he is amazing to work with. Keith has gone above and beyond to find me a position that is exactly what I asked for. He is always professional and has my best interest at heart. Happy New Year Keith and everyone at MSSI 12/30/2016
I have worked with Keith Kappel going on 3 years. He is honest, consistent, trustworthy, as well as a great recruiter. Out of over ten years of travel, he has been my best and favorite recruiter. MSSI other staff members pulls everything together. This company honestly is the greatest travelers. 12/29/2016
Keith kappel has been a very good recruiter. 12/29/2016
I've been with MSSI and my recruiter Keith Kappel for almost a year and a half. It's a smaller travel Co that offers more than competitive pay pkgs and personal interactions. I've worked for a couple of larger travel Co, corporations, when I just started out and my pay was disappointing. It's what you don't know just starting out & they're more than happy to pay you as minimally as they can get away with; not to mention you feel like just a number, every time an assignment had finished it was as if I was a brand new traveler, nothing I'd mentioned to my recruiter ever stuck, a questionnaire of things I'd expressed as my primary requirements in an assignment had to be rehashed, I was just a number. 12/29/2016
I have been a traveler almost 18 years and have worked for MSSI multiple times in the past 10 years. Keith has been my recruiter since he came on board with MSSI and has always treated me with respect and professionalism. The office staff is efficient and courteous. 12/29/2016
I've been with MSSI for 4 contracts now and had a great experience. Pay is my best so far. Keith Kappel is my recruiter and is very professional and straightforward. Many agencies make you feel like you're buying a car signing a contract and you wonder what you missed. I didn't feel this way at all with Keith. Very honest and helpful. 12/28/2016
... 12/28/2016
My recruiter Keith Kappel has been great. He genuinely goes above & beyond when submitting you for positions you are interested in applying for. 12/28/2016
I have worked with MSSI for the last 9 months and have an overall positive experience. Compensation is no frills with the highest pay around, and very good medical insurance is available. Keith Kappel is my recruiter and has always been very prompt to respond to my questions/concerns via email or phone whenever I needed him. I have already and will continue to recommended MSSI to other travel nurses with whom I have worked. 12/28/2016
This is my first travel assignment and I cannot say enough of how great an experience it has been. Keith Kappel is my recruiter and has been there anytime I have needed him. My pay is decent and always on time. I took company housing for my first assignment and have no complaints. Any issues I encountered were resolved in a timely manner. I am hoping to continue working with MSSI for future assignments and would recommend them in a heartbeat. 12/28/2016
This is by FAR the BEST travel company to work for! Over the years I have worked with more than 10 different travel nurse companies and MSSI has not only the most friendly and hardest working people, but the best pay packages in the industry! They are so accommodating to my unique travelling needs. Being a smaller company they don't always have a ton of jobs, but they always find the right one for me. Plus, I'd rather work for a company that knows who I am as a person not just a name. I know if I need something Jim, Keith, and the entire MSSI family will do whatever it takes to make it happen. I'll NEVER work for another travel nurse company! 12/28/2016
Jeannine is an excellent recruiter and I will most certainly will work with her again in the future. She was professional,direct, and communicated effectively. I highly recommend working with her 12/27/2016
Worked with Jeannine Richardson. Wonderful recruiter to work with would recommend her and would work with her again! 12/27/2016
comment 12/27/2016
Pay rates continue to drop at familiar facilities. Hourly taxable rates. Not many assignments available. I wish they would gain more surgical tech contracts. 12/27/2016
Keith Kappel goes above and beyond to find jobs that fit me and my request.. 12/26/2016
One of the best companies I've ever worked for. Keith K is a great recruiter. They have some of the highest pay rates out there.! They keep their word too. Pay is always on time. Hope to work with them for a long time! 12/25/2016
Keith Kappel has been a very attentive and easy to work with recruiter. I put a lot of effort into finding only honest agencies to work with, and MSSI and Keith have not disappointed. I am happy to say that I now have 2 trusted agencies and recruiters that I call home as a travel nurse. I am EXTREMELY selective with regards to who I will work with, and so this review in itself, says a lot about MSSI and my experience with them and Keith. 12/24/2016
Amazing pay, amazing recruiter (Keith Kappel) and amazing assignment in California. Found out my pay rate was significantly higher than other travelers on the same assignment working with other companies. They are honest and I felt supported. Will definitely work with them again! (They just didn't have Colorado or New York assignments so I had to switch companies) however MSSi will always be my first choice. 12/23/2016
Love this agency. Keith Kappel is my recruiter and he is wonderful! 12/23/2016
As a first time travel I'm absolutely positive I picked the best recruiter and travel company to start with. Everyone had been very kind with answering all my questions. I really appreciate that they call and check up on me as well. Amazing company to work for. 12/23/2016
One of the highest paying companies I have worked for. Always quick with assignments and taking care of any of my concerns. 12/23/2016
Keith Kappel... great recruiter 12/23/2016
I just completed my second assignment with MSSI. Keith Kappel is my recruiter. I will be starting my third assignment with them in 2 weeks. Keith got me the position I wanted for an amazing rate. I have never had a problem getting paid for my guaranteed hours. The insurance starts day one and they pay most of it. MSSI is a great company to work with. 12/23/2016
I worked with Keith Kappel at MSSI for this past year and he was very accommodating to my many requests. I had a difficult situation and needed to be close to home and he was super helpful! I wouldn't hesitate to work with them... 12/23/2016
MSSI was the first agency I traveled with. They have worked hard over the years to get me where I wanted to go with the best pay package. Keith Kappel is the first recruiter I call when looking for a new assignment. 12/23/2016
I have been travel nursing for 10 years now and MSSI is by far the best company I have worked for. Keith Kappel is an excellent recruiter. He has always been honest and upfront with all aspects of the assignment. Keith works hard to ensure that my contracts go smoothly and trouble free. I can highly recommend Keith and MSSI. If you want honest, trouble free, high paying travel nursing experience, MSSI is the go to company. 12/22/2016
MSSI is the 3rd travel company I've worked for, and by far the best. Keith Kappel is an amazing recruiter, fast to respond to anything you need, honest and upfront about everything. MSSI has been great to work for. I have had NO issues with paychecks, proper pay, etc, which I cannot say for any of the other companies I have worked for. If you want top pay and a good honest company, MSSI is the way to go. 12/22/2016
Keith Kappel is amazing! 12/22/2016
I don't have health insurance or benefits through the company because of personal choice so I have not payed attention to what those packages look like. 12/05/2016
Jeannie Richardson is my agent and has made my job easy to do. I am so lucky to have her. 12/05/2016
I have worked for 3 different agencies and this by far is the best. My agent Jeannine Richardson is amazing and is always there when I need her. Everyone is wonderful Julie and Lori too! I plan on traveling with them for a long time. 12/05/2016
Guaranteed hours means if the hospital cancels the nurse that the nurse gets paid. Apparently, MSSI does not really guarantee hours, even though my contract says exactly that. I will never work them again. I've lost hundreds of dollars because while my contract states my hours are guaranteed, the company will not pay me. 12/03/2016
My recruiter Jeannine is great and always available if I need her. 11/30/2016
My husband and I have worked with multiple travel companies and Medical Staffing Solutions Inc has definitely been the best. Our recruiter Jeannine Richardson is always quick to get back to us and straight forward and honest. Would definitely recommend them. 11/29/2016
My recruiter Jeannine Richardson is very helpful 11/28/2016
Jeannine my recruiter is fabulous. Any time I have had a question she is always happy to help and has always had the answer or found the answer. I have be listed with a totally of four different agencies and MSSI and Jeannine is the only one I have worked for and would continue to do so if the need arises. 11/20/2016
Love my recruiter Melissa K. ALWAYS available, friendly and helpful. 11/03/2016
Recruiter not available. Does not return phone calls, texts, or emails. I felt like recruiter was dishonest. Very disappointed since recruiter and agency very highly recommended. 10/26/2016
My recruiter has been great to work with. This was my first travel assignment and I was very comfortable with how everything was handled. The only reason I give low scores were due to insurance cost and assignment selection. As a case manager, I haven't had but this assignment and one other to select from. I'll continue to work with/for them as assignments allow. Very satisfied! 06/07/2016
Jeannine Richardson was a phenomenal recruiter and I loved working with her. She was always available and immediately took care of a scheduling issue. Because of her and the other staff I will continue to work with this agency. 01/07/2016
Nothing else 01/07/2016
Kiana was my recruiter. This was my first travel contract and everyone at MSSI made the transition to travel nursing very smooth. The housing provided was safe, clean, and in a great location. Kiana was professional and pleasant to work with. Although she didn't always have the answers to my questions, she would direct me where to find them or promptly try to find out for me. If there were ever a miscommunication or clarification needed, MSSI was quick to work with me and resolve any confusion or issue. Everyone I came into contact with whether it was for housing or accounting etc was very efficient, friendly and professional. 01/04/2016
I could not ask for a better travel company. Everyone is so available if you need anything and more than willing to help you with whatever your need is. I have traveled with other companies and never been more satisfied with the care and patience to assist you with whatever it is. I recommend Medical Staffing Solutions to all my fellow travel nurses and nurses. Thank you again Medical staffing solutions,Inc for everything. 01/02/2016
. 12/31/2015
I highly recommend working for this travel agency. Everyone I dealt with was up beat, friendly and always responsed promptly to any questions I had. My recuriter Jeannine Richardson is a gem! She is always there for me, supportive and easy to communicate with. I look forward to the next time I work with her and Medical Staffing Solutions, Inc. 12/31/2015
I have recommended this company to several people. They do everything possible to make sure your experience is as hassle free as possible. The only down side I see is limited locations, but they seem to be branching out a little more. 12/30/2015
My recruiter Jeannine Richardson is the best. 12/30/2015
I love my agency and my recruiter, Jeannine, is awesome. 12/30/2015
This was my first travel assignment, and wasn't sure if it was for me or not, but after working with my recruiter Michelle Medina and Jim Marsh president of MSSI I knew I made the right decision!They found the right fit for me!! 12/29/2015
Wonderful Company. Like family. Every person is helpful and knowledgeable. Better than any hospital I have ever worked for. 12/29/2015
No complaints at this time. Keith Kappel is great to work with. Have recommended to many of my gypsy friends already. 12/29/2015
Jeannine Richardson have been the best recruiter. She is always there when I have a question and bends over backwards to help. She is pleasant, professional and if she doesn't know the answer she will find it through resources. Jeannine works very hard at finding me assignments close to the state I live. 12/23/2015
This was my first travel assignment. I picked this company because of the ranking they had on this website. I couldn't have been more happy with my selection. MSSI has been very professional and reliable in everything they've done. I applied at three other companies that said free housing was included but when it came time to actually signing an agreement housing wasn't free. With MSSI this wasn't the case. In short they're great to work with. 12/23/2015
No Comments 12/22/2015
Keith Kappel is my manager and I couldn't be more pleased. He gets me...what I'm comfortable with in an assignment, encouraging me to take steps that I wasn't comfortable with but he knew I could handle. Turns out ...I can work at a vent house and excel! Thank You! He is sensitive to my needs as a traveler with a large family that I need to attend to. Its great having time to go home, recharge and fulfill my contractual obligations and do my job well! Keith is very knowledgeable about contracts, placement, requirements for the job, and expectations. I enjoy working with Keith and his team and look forward to about 5 more years (until retirement) working with this amazing company! 12/22/2015
Great jobs, great housing. Keith (recruiter) takes his career seriously. Staff are on their toes! Very friendly and capable. I'd definitely recommend them. 12/22/2015
Thanks for everything! 12/22/2015
I have been a RN for 15 years. I have been a travel nurse for 7 years. I turned down a 10,000 completion bonus from my old company to work for my new company Medical Staffing Solutions,Inc. The best decision I ever made. Every single person from day 1 has made me feel like I am important. They have taken care of me. I feel like a VIP. I have told all my friends about my new travel company and how awesome everyone is & how I have never had a company like this one. I get calls from other companies & I tell them " I am happy with my company " My old company has called several times. I told them " they make me feel like they care about ME ... and I love that " I am looking forward to many more assignments with Medical Staffing Solutions, Inc Jada 12/22/2015
Kiana Tom is my recruiter. She checks in with me frequently, responds quickly to any questions I may have and assisted me, along with Julie Zuber in trouble shooting a miscommunication with my bank. The housing stipend is generous and the pay rate is excellent. All the staff I have interacted with are professional and respectful. I highly recommend this company and recruiter for travel assignments. One of the BEST companies I have worked for. 12/19/2015
Rick is the very best. Hope to work with him again. 12/19/2015
I recently started working with them and they have made everything so easy. This is the first agency I have contracted through and they have done everything quick, efficient and accurately. No complaints here. They are also prompt about answering questions too. 12/18/2015
My recruiter kiana Tom was so patient with me as well as Jill McIntyre and Julie suber. Great team no matter how I dragged my feet they were right there with me patient and friendly. I have already recommended then to all my nursing friends 12/18/2015
My recruiter Kiana helped me with my first travel assignment. She made the whole experience great! I absolutely love working for MSSI! 12/18/2015
Long story short, my car was stolen from the hospital while I was on assignment. My recruiters Kiana, and Julie came out personally to me to give me rides to work until they set me up with a cab company for travel at no cost to me. They even gave me a gift debit card with money already on it because my bank cards/ID's were in my car at the time. They went above and beyond what I needed, and have always been helpful. 12/18/2015
Certainly the most professional of all the agencies I have been working with. They treat each traveler as if they were 01/31/2015
I love this agency and how honest they are about everything from pay to housing to stipends. I was never confused or shuffled around, just always taken care of! I make way more at this agency than I did my last and they also give me a housing stipend on top of that! I can't recommend them enough! 11/20/2014
Lack of jobs outside of Wisconsin. 11/06/2014
If only more companies had the same culture & vision as MSSI! 05/21/2014
Everybody in the agency is great to deal with, very personal and professional. When I had problems, they were address in a timely manner. 02/12/2014
Tried other agencies, none compare to this company. Integrity is very evident with them. 12/31/2013
Great company to work for. When there was one issue MSSI took care of it quickly and politely. I will be working for them again. 12/31/2013
Great company. Go extra mile to offer help when needed. 12/31/2013
Premier. Awesome. Best staff ever. You all go out of your way to treat us with respect, kindness and professionalism. 12/31/2013
Entire office is fun and work hard to get me what I need. 12/31/2013
Great company. I still refer all my friends to MSSI. Need to get more jobs on the East coast :) 12/31/2013
Had great experiences with MSSI. Jim (the owner) is the best recruiter out there. Never been treated unfairly and always honest. Pay is the best and paychecks are always accurate (thanks Aaron!). 12/31/2013
I thought I was working for the best agency but found out that after I started working for Medical Staffing Solutions Ind that they are the best. 12/31/2013
MSSI assisted in every aspect of my assignments. Always look out for me and pay is always consistently high. 12/31/2013
Keith is a very upfront and honest recruiter. Best pay in the industry. 12/31/2013
Coast to coast with Jim and he's always taken care of me :) 12/31/2013
Great assignments. Offer excellent pay. Phone calls returned (or texts). 12/31/2013
Been with MSSI for 4 years. Jim Marsh looks out for his nurses! 12/31/2013
Great company!!!! Follow through is wonderful. Best pay in the industry! 12/31/2013
Awesome team to work with. From the owner to the office staff, so professional and accomodating. Will recommend them to all the travel nurses I know. 12/30/2013
As a surgical tech, they pay the HIGHEST in the INDUSTRY for any agency I have worked for! 12/27/2013
This was the first agency that I worked with that treated me as an individual EVERY TIME I CALLED- no matter who I spoke with in ANY DEPARTMENT...and in 10 years of traveling I have worked with all the BIG NAME players. If you want to be treated like a PERSON and NOT LIKE A NUMBER- choose MSSI! Keith does a Wonderful job for me! Even the owner will return calls and emails-can't say that for any other company out there! 12/27/2013
My travel assignment with MSSI has been a pleasurable one. It offers excellent pay and benefits. The staff there are very helpful and I look forward to continuing to work with them. 12/23/2013
Great Company! Love them all! 12/23/2013
My experience with Medical Staffing Solutions has been so overwhelmingly positive that I don't really know where to begin! Keith Kappel and his co-workers, Jill McIntyre and others, has simply been wonderful. This was my first travel nursing assignment and they made it so easy that all future recruiters will have great difficulty matching them. I was very nervous with adventure but Keith was there with me every step of the way. When I arrive to my extended stay housing and found myself dissatisfied with it, they found me a wonderful apartment immediately. They paid for my flight there and back and also arranged for my rental car and then deducted the expense from my paycheck which just made it very easy for me. There were absolutely NO surprises for me. Keith phoned to check on me and was simply an outstanding recruiter! I would always work for MSSI except I am rather specialized in my work and assignments are more difficult to come by. But I would recommend this team of professionals to anyone! Love you guys and gals and thank you for everything that you've done for me. Keith, no one can compare to you! 12/23/2013
I've been working with this company since it's beginning.. love being a part of this Family. 12/22/2013
The staff at MSSI are awesome!!! My recruiter has made herself available to me 24 hrs a day. Best of all she calls and text just to say hi and ask how's my day. MSSI have made traveling between assignments non stressful!!! Thanks Julie, Jill, and Janet 12/21/2013
Julie Suber iS The Best. 12/20/2013
Most honest and up front company I have worked with. 12/20/2013
This was a wonderful group of people to work with. I wish they had contracts all over the place because I would definitely staty with this company. Great pay 12/20/2013
An agency that does what it says without exception. The owner is a man of his word and the recruiter I had was diligent and caring. 100% positive experience 12/19/2013
My experience with Medical Staffing Solutions Inc is priceless. Anytime I have a issue or just would like to talk, I can call, text or email my recruiter and I can have an answer within minutes. This means a lot when you are out traveling. They work for you and will work their hardest to ensure you are receiving the best pay, housing and next assignment. I love telling everyone about who I work for and if they ever want to start to travel apply with them. 12/19/2013
Very mislead by recruiter and owner. Was sent to an assignment that was totally misrepresented. Very few choice of assignments. Will not travel with them again, nor encourage others. 12/04/2013
5 star Agency 05/06/2013
Great recruiter..he worked very hard to make sure we were taken care of. 02/11/2013
someone always available to help you 24 hrs a day 12/31/2012
Great company to work for 12/31/2012
I feel with this agency that they are looking out for you first, Your needs- accommodating you on any special needs you might have, finding the right assignment that meets your needs, getting you the best pay they can give you not to them. I have worked with many agencies and this one is on TOP. 12/05/2012
I couldnt ask for a better experience. I have had two assignments and both of them have been with Medical Stafffing Solutions! I arrived after 6pm to sign my paperwork etc and they happily stayed late to get me settled in and taken care of! Nothing to compare to and not sure I could have it any better anywhere else! Thank you Melissa and everyone at MSS! 05/30/2012
They held my hand through some tough decisions and offered advice regarding per diems. 12/22/2011
Great company to work for!!!!!! 06/17/2008
I have been with this company since 2000. Very accommodating to my specific needs. 05/30/2008
Very concerned about pleasing employees. Goes the extra,and extra mile. 05/27/2008
Return to top of page
---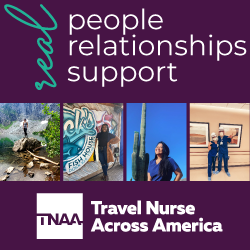 Click here for advertising info