Travel Nursing Hospital Ranking Results
Each ranking will be averaged and updated on a continual basis. The highest score for a hospital is 100.

Feel free to rank any hospital. You are not limited to the ones below.
Travel Nursing Hospital Review of: fountain valley reginal hospital
Score
(all time)
Score
(within 1 year)
1. Friendliness and acceptance of travelers by staff
2.9
2. How open are they to allowing you to expand your skills while traveling?
2.4
3. Hospital Technology
2
4. Location (A nice area to live)
3.2
5. Cafeteria food
2.5
6. Parking
3.2
7. Physical layout of hospital effecient
1.6
8. Hospital appeal (looks)
2.4
9. Hospital orientation geared toward travelers?
2.1
10. Simplicity being initiated into the system (Do you have to do lots of unneccessary paperwork, drug testing, criminal background checks, etc. in addition to what the agency requires before you can start working?)
2.4
11. Reputation of the hospital
1.9
12. How nice are the doctors to staff
2.5
13. Friendliness of staffing office
3
14. Happy with the work scheduling procedure?
2.8
15. How efficient is their system so you can get your job done?
1.8
16. Adequacy of their nurse to patient ratio
3.1
17. How well staffed are they
2
18. How happy were you with your workload?
2.2
19. Staff morale (overall)
2.1
20. To what extent would you recommend this hospital to other travelers?
2.1
Total Score (number or rankings)
48.2(8)
(0)
I worked in the DOU/TELE department(s) in the hospital. This hospital isn't horrible compared to what I'm used to which is having PRIMARY care over 4 DOU/STEPDOWN patients with no help in Texas. Working the DOU unit here at Fountain Valley isn't bad, but it's very busy with 3 patients. There are no private rooms unless the patients have isolation orders; there are some rooms with even 3 BEDS!!! That causes so much traffic in one room for the patients, family, and nurses all day. DOU director and manager are INTERIM; the director is around during the day, but the manager isn't. I heard that they laid off lots of management prior to me arriving January 2020. Ive been working here for one month and still haven't met the manager. If you need any type of leadership or management for support, STAY AWAY FROM THIS HOSPITAL! When I've floated to Ortho Surgical unit that has Tele overflow patients, that was pretty bad. There was no help for the Tele overflow nurses because their Charge and resources are on a totally different floor and unit of the hospital because Tele overflow patients are placed in open Ortho/Surgical rooms. The 3 East Tower is a building half a mile across the campus away from the main building; that building holds Tele, pulmonary, and oncology patients; they are supposed to be less acute because of there is a rapid response or CODE BLUE called, those teams have to leave their units on the main building and get half a mile across campus as fast as they can to those codes; this seems very unsafe to me. I don't mind working here because I've been in worse situations, but every traveler I've talked to say this is their WORSE contract ever. If you're ok with PRIMARY care with no support from management, this place is doable. 02/04/2020
Housing was approximately N/A mile(s) from the hospital. The name of the housing complex was N/A. Housing was located in city of N/A. On a scale from 1 to 5, I would rate it a 5. I found my own housing in Garden Grove, CA which is less than 10 miles away.
I worked in the DOU department(s) in the hospital. Very unsafe, no support including no CNA. No body cares if you take a 15 minutes break. The charge nurse will hold your phone while you on break, but will wait till you come back if your patient needs something. Count every single pills you taking out.very critical, obese total car patients with no CNA to help. Managers are Wich wasn't bad, but they couldn't do anything to get help for the nurses. Some charge nurses are rude to travel. Still using paper care plan 08/05/2018
The name of the housing complex was Private , 10 miles. Housing was located in city of Anheim. On a scale from 1 to 5, I would rate it a 3. Old building, not very clean, but I fixed it my way. I can't complaint too much because it was on my budget.
I worked in the Tele/3East department(s) in the hospital. This is by far the worst hospital that I've ever worked at. Doctors don't round on patients, but document full assessments and orders as if they did. Last time I checked, that was called falsifying a medical record & insurance fraud. Patients are given admission diagnosis's that don't clinically correlate with their signs and symptoms or chief complaints, & put through a battery of unnecessary tests. Patient's are placed on contact precautions without rationale, because they can charge more money, but patient's who legitamately need to be in private rooms are co-horted and put at risk. It has taken up 3 days for a patient to be seen by the admitting doctor after admission. There's no real leadership on the unit and the charge nurses don't know even the basic policies & procedures. Patients are brought to the unit before rooms are even clean and left waiting in the crowded hallways for upwards of two hours. There is usually ONE nurses assistant for the entire floor, which leaves most of the RN's doing primary care on 3-4 very heavy patients. Not enough working computers, vital signs machines, or equipment in general. They don't use fabric chux or turn sheets to prevent staff injury. Only cheap disposable under pads that rip when you're moving the patient. Every supply from IV catheters, to isolation gowns are of the cheapest quality. 75% of the time when I put an isolation gown on, a hole ripped in the front when tying it. There are no break or resource nurses, so when your lunch or break, nobody covers your patients. Oh, and because there was such a high loss of pyxis medications, you have to do an inventory of every single medication and IV solution (even normal saline and colace) that you pull out. This makes pulling your meds very time consuming. If you are staffed in the East building, there is no pharmacy at night, so if you need a medication for a patient and it's after midnight, you have to wait until after 0700 when the East pharmacist and tech come in. Same goes for lab samples. There's no way to get a lab sample from the East building during the night shift, unless there's an off chance that there is a lab "runner" available before midnight. 05/18/2017
The name of the housing complex was N/A. Housing was located in city of N/A. On a scale from 1 to 5, I would rate it a 5. I provided my own housing.
I worked in the DOU department(s) in the hospital. I'm extending with a long break in between, so it wasn't THAT terrible. Been an RN 5 years, this was my forest assignment coming from an Ivy League University Hospital. The staff is very nice, it's the reason I'm coming back. The pay is good at 2300 net per week. I floated/pulled maybe one every other week, which is awesome in this area. The bad? The doctors often don't call you back and no assigned intensivist so you will call a rapid response for normally manageable situations. Some of the doctors think they're gods. They don't round every day so family and nurses are often in the dark regarding the poc. The solution to everything is to order a consult, so you do have a lot of people to answer to and it is often confusing who that person should be. It was my 10th week before I admitted an English speaking person. That can be both a blessing and a curse, since people complain less when they can't communicate, but pt care DEFINITELY suffers. I have a new appreciation for Vietnamese culture - family is very dedicated. This is a place you go for the money. I feel like the staff has my back, but I am treated better than many travelers because I am very friendly and I proactively offer to help people. Do that and you'll be good. 02/27/2017
Housing was approximately 20 mile(s) from the hospital. The name of the housing complex was Newport Dunes RV Park.. Housing was located in city of Newport Beach. On a scale from 1 to 5, I would rate it a 4. Good fishing in the water at the park, need a kayak though. Cool biking and walking trails.
I worked in the DOU department(s) in the hospital. WORST HOSPITAL I HAVE EVER WORKED AT. BREAK STATE LAWS PLACING CRITICAL CARE PATIENTS IN ORTHO ROOMS NOT ICU OR DOU CERITIFIED BY THE STATE AND FORCE TRAVELERS TO TAKE ASSIGNMENT BY THEMSELVES WITH NO HELP OR AIDE. HOSPITAL HAS ALREADY BEEN FINED FOR THIS AND CONTINUES TO DO IT. MANAGMENT DOES NOT CARE ABOUT SAFTEY, BREAK CALIFORNIA NURSING LAW RATIOS, EQUIPTMENT IS BROKEN IF YOU CAN FIND IT. OVERALL TERRIBLE PLACE TO WORK, RISK LOSING YOUR LICENSE AT THIS PLACE. I ACTUALLY CANCELED MY OWN CONTRACT AT THIS FACILITY IT WAS SO TERRIBLE. PAY WAS AROUND 2K A WEEK AND SHOULD BE DOUBLE THIS FOR THE RISK YOU PUT YOUR LICENSE AT. STAY AWAY FROM THIS FACILITY!!!! 01/29/2017
Housing was approximately 1 mile(s) from the hospital. The name of the housing complex was SERENA. Housing was located in city of FOUNTAIN VALLEY. On a scale from 1 to 5, I would rate it a 3. SHORT TERM AVAILABLE.
I worked in the Telemetry/all floors department(s) in the hospital. Can't say enough to keep people away. They fire their own staff over matters to keep the doctors happy. Staff morale is terrible. If you don't speak Spanish and Vietnamesse you will have a rough time here. Over all terrible. 10/29/2014
Housing was approximately 8.5 mile(s) from the hospital. The name of the housing complex was Kelvin Court. Housing was located in city of Irvine. On a scale from 1 to 5, I would rate it a 1. The best thing about this assignment was the housing, it was excellent. The Orange County Area is nice, but avoid this hospital at all costs.
I worked in the ED department(s) in the hospital. This was my 1st assignment and I was pleasantly surprised. Staff and doc's made me feel welcome. Never met the NM face-to-face, but was always accommodated when I put scheduling requests in her mailbox. I found my own apartment in Irvine-very clean & safe, but expensive. 15min drive to hospital, not bad. 08/01/2013
Building is great. Wonderful amenities. Gated. Extremely responsive to tenants needs. Friendly staff that always seem willing to help out w/ANY needs I had. Housing was approximately 10 mile(s) from the hospital. The name of the housing complex was Santa Rosa. Housing was located in city of Irvine. On a scale from 1 to 5, I would rate it a 5.
I worked in the DOU department(s) in the hospital. Staff is very friendly, area is very safe. Documentation system not bad, not many good resources for proper protocol per hospital; I mean written resources or knowledgable people. Dedicated charge nurse on this unit impossible to work with; will prevent me from resigning, and has caused horrific staffing shortage..if you go, work nights and avoid her and any of her advice, as she usually gives wrong information. On more than one occasion staffing ratio laws broken, and many of us had more patients than California law permits. People in the hospital said DOU is the worst place to work. 03/02/2008
Housing was approximately 15 mile(s) from the hospital. The name of the housing complex was Coronado South. Housing was located in city of Newport Beach. On a scale from 1 to 5, I would rate it a 2. Apartment complex was nice, however overpriced and studio apartment was very small. Many noisy neighbors. I chose this one myself; it was advertised at $1100/mth, but ended up costing $1400. Complex was lovely, but I wouldnt recommend. 2 blocks from the harbor though and lovely, safe area.
Return to top of page
---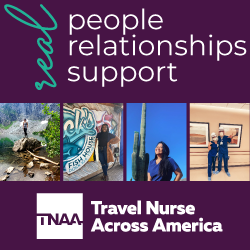 Click here for advertising info