Travel Nursing Hospital Ranking Results
Each ranking will be averaged and updated on a continual basis. The highest score for a hospital is 100.

Feel free to rank any hospital. You are not limited to the ones below.
Travel Nursing Hospital Review of: Fremont/ Rideout Hospital Group
Score
(all time)
Score
(within 1 year)
1. Friendliness and acceptance of travelers by staff
2.9
2. How open are they to allowing you to expand your skills while traveling?
2.6
3. Hospital Technology
2.5
4. Location (A nice area to live)
2.9
5. Cafeteria food
3
6. Parking
2.9
7. Physical layout of hospital effecient
2.9
8. Hospital appeal (looks)
2.9
9. Hospital orientation geared toward travelers?
2.9
10. Simplicity being initiated into the system (Do you have to do lots of unneccessary paperwork, drug testing, criminal background checks, etc. in addition to what the agency requires before you can start working?)
2.9
11. Reputation of the hospital
2.2
12. How nice are the doctors to staff
3
13. Friendliness of staffing office
3
14. Happy with the work scheduling procedure?
2.9
15. How efficient is their system so you can get your job done?
2.5
16. Adequacy of their nurse to patient ratio
3.8
17. How well staffed are they
2.6
18. How happy were you with your workload?
3.4
19. Staff morale (overall)
2.6
20. To what extent would you recommend this hospital to other travelers?
2.5
Total Score (number or rankings)
56.9(8)
(0)
I worked in the Cardiovascular department(s) in the hospital. This facility definitely lives up to the negative press. Entire Administrative wing was fired summer 2014. Feds, State, CMS, surveyors constantly- I am talking about every three weeks, inspecting the patient care and regulatory standards. They lost accreditation. They are paying fines/ penalties; constant sentinel events; many quality nurses left due to poor care and management that absolutely does not care and will not hesitate to through the traveler under the bus. Don't make a suggestion for improvement or your contract will end without discussion or notice- you will be escorting yourself off the premises without a clue why. If you cross anyone they will terminate your contract even if you were advocating for your patient. There is a reason they are in the red and in "crisis" most quality staff bailed. You can make good wages but beware of loosing your license. The place is nothing short of toxic. The area is void of culture expect for three chain resturants. Just say no to this assignment it is absolutely not worth the risk. 01/17/2015
Housing was approximately 2 mile(s) from the hospital. The name of the housing complex was Comfort Suites. Housing was located in city of Marysville. On a scale from 1 to 5, I would rate it a 5.
I worked in the MS/T department(s) in the hospital. Travelers comprise 70-80%, of the staff. I was blinded by the stack of money that one could amass in a relatively short period of time. If you wanted to work 6 days/wk, no problem (clue). MEDI-CAL has an office in the building and can do walk-through observations at any given time without notice (clue). There is are no pedicatric nurses (but continue to admit pedi-patients, clue). The top tier of management has resigned or escorted off of the property in my short tenure (clue). The DEA and FBI has visited more than once, and left with boxes of 'evidence', in my short tenure (clue). There is no psych unit or nurses, but continue to admit detoxing methamphetamine and ETOH addicted patients that require 1:1, for the purposes of detox, and others in that class(clue). Patients on suicide watch are allowed to have telephones, sharp objects, leave building to smoke, because 'their rights would be violated' if not allowed to do so (clue). In the space of 3 years, there has 4 EMAR programs with another due in less than 4 months (the most recent was 06/2014, clue). This is a clown car in action. After all of that, management has no problem throwing travelers under the bus, because, they have a steady stream. This is but the tip of the iceberg, you can't make this stuff up. 12/14/2014
Housing was approximately 0.8 mile(s) from the hospital. The name of the housing complex was Sand Piper. Housing was located in city of Marysville. On a scale from 1 to 5, I would rate it a 5. First one must accept that this is temp housing. This is not home. That being said, it was clean, comfortable, for the most part sound resistant, and above all else, filled with travelers. The parking is adequate with generous slots, well lit, security cameras, and security access to the living areas. All of the apartments face a central court yard. The manager lives on site, and is very approachable. The on site laundry facility is inexpensive, and always neat and tidy.
I worked in the CVICU and ICU department(s) in the hospital. I loved working here. The staff in the CVICU especially were very supportive in my time here. There are ("were" rather -- several have actually accepted offers for full-time positions here) quite a few travelers who work in the Critical Care Units, so the like-minded atmosphere makes things flow nicely as far as the unit's morale goes from day to day. I have actually extended my contract here twice and would have considered continuing to do so if the travel position would have remained available, however, they have been able to fully staff their CVICU with permanent staff. Some of their equipment is a little bit dated, but does the job fine. MY BIGGEST GRIPE IS WITH THEIR CHARTING SYSTEM! They recently changed all of their charting/CPOE to Paragon, which is the most inefficient computerized charting system I have worked with so far. For those who have a difficult time working your way around a computer: be prepared! There will be a learning curve that will probably take several weeks before you feel comfortable with what you left in the chart at the end of the day. Other than that, all I can say is that my co-workers in the CVICU totally made it all worth it. They were very gracious in working with my schedule and even supported me in progressing my skills and education during my time here (never really experienced that anywhere else as a traveler). I'd definitely recommend this place if you are young/tech-savvy and plan on working in the ICU or CVICU. Just remember-these critical care units work best when everybody works as a team. If you don't go in with that mindset, you may not have as good of an experience as I am describing (I would think that applies to anywhere you go though). 10/01/2014
Housing was approximately 5 mile(s) from the hospital. The name of the housing complex was River Oaks Apartments. Housing was located in city of Yuba City. On a scale from 1 to 5, I would rate it a 5. River Oaks have the best apartments in the area from what I've seen. The complex is about 7 years old (as of 2014) and regularly being updated. Gated community with a [clean] pool and fitness center. Willing to work with travel nurses and shortened leases. Pet friendly…that's the best part. They are slightly more pricey than other complexes in the area (maybe $100-200?) but well-worth the difference. It's in a nice neighborhood and we always felt safe.
I worked in the tele department(s) in the hospital. ratios are perfect, staff was very friendly and helpful from day one. Week long orientation, floor was clean and friendly 04/16/2014
Housing was approximately na mile(s) from the hospital. The name of the housing complex was na. Housing was located in city of na. On a scale from 1 to 5, I would rate it a 5. I did find my own housing available on Craigslist
I worked in the er department(s) in the hospital. I cant wait to go back 04/16/2014
Housing was approximately na mile(s) from the hospital. The name of the housing complex was na. Housing was located in city of na. On a scale from 1 to 5, I would rate it a 4. na
I worked in the Operating Room department(s) in the hospital. I was contracted to work as an RN in the OR. Beware of this place! The operating room here is the epitome of inefficiency. The paperwork is horrendous. Every morning in addition to getting your room ready and checking in your patient, you must print out all of your paperwork and notes for your schedule of case assignments for the entire day for both you and the anesthesiologist. It is a lot and takes up a lot of time. The unit clerks and secretaries will not do this for you ahead of time (day before, evening, etc). The OR manager does not care about or appreciate the travel nurses and techs at all. She is unfriendly and does not care at all about the effort, money, and time put forth by the travel nurses in traveling long distances to their facility. She does not try to assist the travelers, in any way, in trying to fit in and have a successful travel assignment. I have never worked for a more uncaring manager and OR staff. The physicians (surgeons and anesthesiologists are the laziest medical professionals I have ever worked with. All they do is sit there and bark orders at staff very rudely. They expect the Circulating Nurse to wait on them hand and foot. They refuse to help you move their own patients who are too sick or sedated to move on their own. The travel nurses take a lot of call, and when you are on call on the weekends are expected to work 14 hours without a break doing non-emergent, scheduled cases on Saturday and Sunday. If you make any suggestions for improvement to the OR Manager, your contract will be immediately cancelled for no legitimate reason. I received a phone call in the evening telling me not to report for work the next day, that my contract was being cancelled with no reason given. It was totally unexpected and made no sense. I had driven 3000 miles at my own expense, had never been late to work, and had never complained about anything, never had any disagreement with another staff member or physician, no patient complaints, did not have any trouble with functioning in their department, and have never had any complaints about my competence or work ethic from any other facility where I have ever worked. In fact, I have always been asked to extend my contract once my contract was completed. I have since learned that this has happened to many other nurses and scrub techs. I don't understand why travel nurse companies continue to send nurses and techs to this horrible place. The money is not worth the terrible treatment you will have to endure from their staff, management, and physicians. There is absolutely nothing to do in the towns of Yuba City and Marysville. I do not recommend this place at all. 02/06/2014
Housing was approximately 4 mile(s) from the hospital. The name of the housing complex was Bridge Street Commons. Housing was located in city of Yuba City. On a scale from 1 to 5, I would rate it a 3. Yuba City is small, so there are not many apartment complexes to choose from. It was an older but clean, gated, had washer/dryer connections, complex has an outdoor, unheated pool, covered parking next to unit, office staff was friendly.
I worked in the ER department(s) in the hospital. Very unfriendly and lazy staff. Travelers do the majority of the work. 1 day of orientation. Techs are lazy. Hard to get anyone to help you!! ER is a fire hazard, there are as many hall beds as there are rooms. 12/18/2013
Housing was approximately N/A mile(s) from the hospital. The name of the housing complex was N/A. Housing was located in city of N/A. On a scale from 1 to 5, I would rate it a 3. N/A
I worked in the Telemetry department(s) in the hospital. STAY AWAY! This hospital is the worst! They hate travelers! The doctors are arrogant, rude and indifferent to the patients and staff! I did not realize places like this still exist! They are living in the "stone age"! The staff nurses resent the "travelers". That is your name while you are there. When they make the assignments, they do not use your name. They just write " traveler" on the board. No matter how long you there it does not change. You cannot learn anything new b/c there is nothing to learn. Everything is outdated; the equipment, procedures, doctor knowledge, and staff. Most of them have never worked any place else and don't intend to. Besides you are too busy doing all the work. Everyday you will get the worst assignment, all the isolation patients, and first admit. Also you will be pulled everytime someone is needed. The staff never takes a turn. Now for the staffing personnel. They are THE worst! They LIE! They will make your life crazy! They have 2 hospitals there. You WILL work at both of them, no matter what your contract states. Your agency will not be able to do anything for you. You will probably work at both about every other day. Oh yes, and there will be no orientation! You will work EVERY weekend and holiday. Forget about making any request off! Well that about covers it except, they have been reported to the Wage and Hour Board for not paying travelers all their money and especially any OT. Also, seversal of ther doctors have been investigated for fraud in billing errors and there have been some "wrongful deaths" investigations. So I am truly thankful to have made it out of there with my license! No matter how much money your agency says you will earn..trust me IT's NOT WORTH IT! 11/27/2007
Housing was approximately 4 mile(s) from the hospital. The name of the housing complex was Bridge Street Commons. Housing was located in city of Yuba city. On a scale from 1 to 5, I would rate it a 1.
Return to top of page
---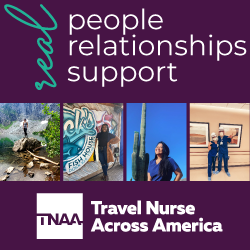 Click here for advertising info