Travel Nursing Hospital Ranking Results
Each ranking will be averaged and updated on a continual basis. The highest score for a hospital is 100.

Feel free to rank any hospital. You are not limited to the ones below.
Travel Nursing Hospital Review of: Community Regional Medical Center
Score
(all time)
Score
(within 1 year)
1. Friendliness and acceptance of travelers by staff
2.4
2. How open are they to allowing you to expand your skills while traveling?
1.2
3. Hospital Technology
2.6
4. Location (A nice area to live)
1.5
5. Cafeteria food
2.6
6. Parking
3.2
7. Physical layout of hospital effecient
2.1
8. Hospital appeal (looks)
2.4
9. Hospital orientation geared toward travelers?
1.6
10. Simplicity being initiated into the system (Do you have to do lots of unneccessary paperwork, drug testing, criminal background checks, etc. in addition to what the agency requires before you can start working?)
2.6
11. Reputation of the hospital
1.8
12. How nice are the doctors to staff
1.9
13. Friendliness of staffing office
2.6
14. Happy with the work scheduling procedure?
1.9
15. How efficient is their system so you can get your job done?
1.9
16. Adequacy of their nurse to patient ratio
2.8
17. How well staffed are they
2.1
18. How happy were you with your workload?
1.9
19. Staff morale (overall)
1.5
20. To what extent would you recommend this hospital to other travelers?
1.5
Total Score (number or rankings)
42.1(8)
(0)
I worked in the Neuro department(s) in the hospital. This was by far my most challenging travel contract. The skill mix on the unit I worked was comprised of mostly traveler's and new graduate nurses. Permanent staff nurses were required to work 84 hours per two week pay period as a condition of their hiring. I felt as a traveler, my assignments were often unrealistic compared to the assignments of staff nurses. I was treated very poorly by nursing supervisors. I felt nursing supervisors had "favorites" and if you were not a favorite, you were treated poorly. I did feel like I was treated differently by nursing supervisors because of my ethnicity. Nursing supervisors would often interrogate and "quiz" nurses on their knowledge of their patients including very random details such as what brand are a patient's sutures, what specific date does a random antibiotic end, etc. You were expected to know these details off the top of your head- as the supervisor already knew what they were going to quiz you on for the night. You are often very busy and do not have time to know these small/random details for the supervisor update. There are two nursing supervisors that are out of staffing on each shift that would heavily micromanage. Nurses are constantly asked things every shift such as: "Did you wipe that equipment off? Did you order a PT/OT screen? Did you check your vitals? Did you notice that patient's blood pressure is 100/60? Did you sign and file your tele strips?" Nursing on this unit is micromaged so heavily that one does not feel like an independent professional nurse. Travel nurses were not allowed to do heparin drips (or any drip for that matter) regardless of their experience. Nurses are strictly not allowed to have any drink on the unit other than water in a sealed clear container. No colored flavored water, no vitamin water, no coffee, etc. Meanwhile, supervisors are able to drink coffee and have snacks in their supervisor office. There is a lot of movement on this unit- supervisors frequently move patients to different rooms on the unit. You may start with 4 patients, transfer 2 patients to a different nurse on the other side of the unit, and then take 2 admits. Traveler's are very clearly treated differently than permanent staff. The average patient ratio on this unit was excellent at 1:4. However, the acuity of patients is very high on this unit and nurses are expected to function as case managers on night shift, heavily researching patients. Nursing supervisors know the patients thoroughly, however they quiz every nurse during a mid shift supervisor update that usually takes on average of 30 minutes to complete. Shift report on this unit takes on average of 60 minutes to complete as the unit standard is for the oncoming nurse to research in the electronic chart as you are telling said nurse that exact information. Nurses on this unit are more often told about the things they have done wrong, or things they need to improve on. There is very little positivity or encouragement toward staff that comes from supervisors and management. This was my 6th travel contract and the most difficult of all. I did float to other units in this hospital- and had much better experiences on other med-surg and tele units. 08/24/2017
Housing was approximately 0.1 mile(s) from the hospital. The name of the housing complex was Private Housing Found on Craigslist. Housing was located in city of Fresno. On a scale from 1 to 5, I would rate it a 4. The housing I found was walking distance to the hospital. Downtown Fresno is not a very nice place to live. There is a lot of theft, frequent car break-ins, and you will often see helicopters with search lights downtown. The nicer areas to love would be the Northern part of Fresno (North of Herndon) or in Clovis.
I worked in the CVICU department(s) in the hospital. My assignment was in the CVICU department. You have your typical over-inflated doctor egos and treatment. The staff morale was terrible because the manager played games. One of his "favorites" got fired for snap chatting a patient who was comatose and he took it out on the people who reported them. The manager extended several traveler contracts, including mine, but when he ran into "budget issues" he ended all our contracts short with no notice. This place has a reputation for treating their travelers poorly and letting them go whenever they have used and abused them. I was working 60 hours a week and picking up shifts left and right for this floor and that was the thanks I got. I would highly discourage anyone from coming to this hospital. 03/08/2017
Housing was approximately n/a mile(s) from the hospital. The name of the housing complex was n/a. Housing was located in city of n/a. On a scale from 1 to 5, I would rate it a 1. n/a
I worked in the ER department(s) in the hospital. The hospital uses an intermediary company to hire travelers. First red flag should have been that they do not interview you so you do not have the opportunity to ask questions about the environment. This is NOT an ER job; it is a med-surg/tele holding job. You will not care directly for ER patients (with the exception of a handful of minor ESI level 4s, drunks and psych holds). You will be doing the job of a med-surg/tele nurse with all the charting and patient care that embodies that position. You will work with mostly new grads and nurses new to the ER (it is a 2-year process for their newbies to work their way into the high acuity, "real" part of the ER). They do not allow travelers to work in the "real" ER areas or triage. You will also be floated to the ER holding floor (yes, they have a holding floor) in the main hospital; they defy the floating rules and are able to justify it because the floor is "owned" by the ER. Patient are held in the ER for DAYS, not hours. Additionally, you will routinely be assigned 5 patients despite CA regulations; they are not union so the nurses have no advocate. If you are in the "higher acuity" hold area, you may have ICU holds, on cardiac or insulin drips, and still have 4 patients. They do not care about violating the law. As one reviewer posted previously, patients are loaded up along the walls, hallways and even in the elevator corridor. Equipment is old, and scattered around and shoved in every other nook and cranny that a bed will not fit in. God forbid there is ever a fire in this place as there is barely room to move. The pyxis is restricted to only what is ordered on the patient's MAR and rarely will you find all the meds you need in one pyxis; you have to go to other "zones" to pull additional meds and frequently beg pharmacy for meds that are not stocked. If you have a real emergency, emergency medications are not easily accessible (For example, Afrin, for a nosebleed, had to come from pharmacy, which took an hour; Lido 1% with epi has to come from pharmacy unless your provider is willing to use a higher % and it's only stocked in 2ml vials). If you want your 30 min break, you have to ask another nurse in your area to cover you; supervisors will not make sure you get your break. About the only positive things I can say about this assignment are the staff is super friendly and helpful (but very naïve), you are provided with staff-only parking with security, and they have a state-of-the-art gym on site free for employees and travelers. 02/19/2017
Housing was approximately 9 mile(s) from the hospital. The name of the housing complex was private. Housing was located in city of Clovis. On a scale from 1 to 5, I would rate it a 5. I found private housing on the Gypsy housing site. I would highly recommend staying in Clovis if working in Fresno. Clovis is farmland mixed with upper middle-class new housing developments and is a low crime area. Everything you need (shopping, food, etc.) is conveniently located.
I worked in the OR Trauma department(s) in the hospital. I worked a total of 10 months in the OR and thought it was pretty great. In reference to the other people's posts, I can only say that each dept can be different, and the OR (not CVOR) was a decent place to work. I felt supported by my managers, staff were helpful, and there are some newbies now but they just need time. I've been a nurse for 10 years, and traveling for 6. This hospital is ranked 2/16 on my all-time list. This hospital is: trauma level 1 and you will get one all to yourself so be ready for that aspect, residents... Residents everywhere!, huge facility, pay was fantastic but felt earned at times, breakroom was well stocked. 12/23/2016
Housing was approximately 12 mile(s) from the hospital. The name of the housing complex was The Springs . Housing was located in city of Fresno. On a scale from 1 to 5, I would rate it a 1. The office staff are rude, and didn't trust me even though I didn't do anything to break it. My car got broken in to, and my travel nurse partner got harassed walking in from her car. There are vagrants walking around collecting trash and papers (assumedly for ID info)
I worked in the ED department(s) in the hospital. Warning! Do not go to this hospital unless you like working with 90+ admit holds, constantly broken ice machines, fighting for equipment, pts in front of the elevator with no O2 hook ups and never allowed to have critical pts. Had a pt code on me in "the shaft" because of an order not done by a regular staff member and who got fired? Not them. Of course they said it was my charting being too honest in regards to a verbally abusive pt. 02/20/2016
Housing was approximately 18 mile(s) from the hospital. The name of the housing complex was Private house. Housing was located in city of Sanger. On a scale from 1 to 5, I would rate it a 5. Found my own. Had fantastic landlords. If anyone wants their number, I would be glad to give it. Hopefully you would be going to st agnes though
I worked in the neuro medsurg 9west department(s) in the hospital. serious staffing issues, everyone either on orientation, just finishing orientation, or a new nurse grad with no practical experience. Difficult unit managers, poor communication among staff/managers/supervisors. Regular staff on 9west frustrated and trying to switch to other shifts/units with their resumes posted on Indeed. Extremely risky patient assignments--protect your license and DO NOT WORK HERE. 10/25/2015
Housing was approximately 1 mile(s) from the hospital. The name of the housing complex was Borgata. Housing was located in city of Fresno Ghetto. On a scale from 1 to 5, I would rate it a 2. Gated
I worked in the OR-CVOR department(s) in the hospital. Stay away...you will be lied too and have to fight for your pay. 04/20/2015
Housing was approximately 10 mile(s) from the hospital. The name of the housing complex was I have a motorhome. Housing was located in city of Fresno. On a scale from 1 to 5, I would rate it a 2.
I worked in the ER department(s) in the hospital. Fresno is an armpit of California and this hospital, for all their bragging about their status in the area outright stinks! Routinely holding patients in the ED for 2-3 days for lack of beds upstairs, it was rare for me to actually be an "ER nurse". It's a teaching hospital and many of the resident physicians seem to view the travel staff as "temporary girlfriends", making it even more uncomfortable if you are a male. The management treats travelers as disposible, refuse to provide a consistent and sane schedule, especially for night shift staff. The one positive I can think of is the pay. It's such an armpit that they pay well. I would not come back here again, there are better places to work in CA, and I'd be willing to work for a bit less just to work in a decent facility. 11/01/2007
Housing was approximately 8 mile(s) from the hospital. The name of the housing complex was Island Springs. Housing was located in city of Fresno. On a scale from 1 to 5, I would rate it a 4. My agency has been fantastic, got me a great apt. but there's not much in Fresno except raisin groves and gang-bangers. Most people say that Fresno is a great place to be because of where you can go in a couple of hours, not because of what's here.
Return to top of page
---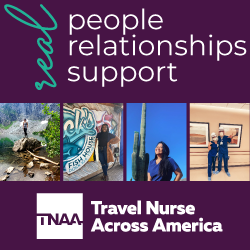 Click here for advertising info