Travel Nursing Hospital Ranking Results
Each ranking will be averaged and updated on a continual basis. The highest score for a hospital is 100.

Feel free to rank any hospital. You are not limited to the ones below.
Travel Nursing Hospital Review of: PHOEBE PUTNEY MEMORIAL
Score
(all time)
Score
(within 1 year)
1. Friendliness and acceptance of travelers by staff
2.1
2. How open are they to allowing you to expand your skills while traveling?
1.4
3. Hospital Technology
2.1
4. Location (A nice area to live)
1.1
5. Cafeteria food
1.6
6. Parking
2.1
7. Physical layout of hospital effecient
2
8. Hospital appeal (looks)
2.1
9. Hospital orientation geared toward travelers?
1.6
10. Simplicity being initiated into the system (Do you have to do lots of unneccessary paperwork, drug testing, criminal background checks, etc. in addition to what the agency requires before you can start working?)
2.2
11. Reputation of the hospital
1.8
12. How nice are the doctors to staff
2.1
13. Friendliness of staffing office
2.2
14. Happy with the work scheduling procedure?
2.6
15. How efficient is their system so you can get your job done?
1.9
16. Adequacy of their nurse to patient ratio
2
17. How well staffed are they
1.8
18. How happy were you with your workload?
1.9
19. Staff morale (overall)
1.6
20. To what extent would you recommend this hospital to other travelers?
1.6
Total Score (number or rankings)
37.8(8)
(0)
I worked in the MEDSURG department(s) in the hospital. They using old version Meditech, Omnicell, and Alaris pump, day shift 1:5-6, CNA'S 1:10-14, easy to call for healp like sitter if needed, CNA's know what they have to do, Manager is very supportive and patient oriented. Supports staffing needs. 08/16/2020
Housing was approximately 1.8 mile(s) from the hospital. The name of the housing complex was The reserve@ Whispering Pines. Housing was located in city of Albany. On a scale from 1 to 5, I would rate it a 3. Its an apartment complex, travelling with whole family . $750 monthly, you just need to set up internet from mediacom and cost &69.00/monthly. free water and sewer, electricity is easy to set up too,$100/month . So not to be lock in a yearly lease, must inform the leasing office 60 days advance your end date.You just need to bring your personal stuff. The only thing avail in the unit is dishwasher, stove and refrigerator. Theres a coin op washer &dryer in the complex too.
I worked in the Med/Surg department(s) in the hospital. If you love apathy and inefficiency, then this is the place for you. Never hear from management unless it's to tell the staff what they're not doing, or are doing wrong. CNA's are never held accountable (everything comes back to the nurse). Simple tasks are made extremely difficult d/t common items not kept on floor (e.g. iv poles and pumps). No wipes for pt's, have to use washcloths which are never stocked, so you end up using towels, etc. It just wears you down after a while. You can ask the same question to different people and no answer will be the same. Unit secretary only answers phones and spends most of the day watching videos on their phone or facebooking and don't even try to hide it. Culture of theft means everything is locked up. Instead of installing a secure door to the nutrition room, they have installed locks on every cabinet door, the refrigerator, and freezer. Nothing is labeled (or stocked) so you will spend quite a while searching for something as simple as a spoon. No food on the floor for diabetic pt's bedtime snack, so you'll end up with a pt bottoming out before morning. What's really a shame is that the patient ratio on days and nights is generally 5:1 (although it was announced yesterday that they will no longer cap the number of patients so I guess that will go up). With 5:1 ratio, a charge nurse with no patient load, and a unit secretary, this place has the potential to be amazing. I could go on and on, but let me just say that this is the most uncaring place I've ever worked. Never again. 03/09/2019
Housing was approximately 6 mile(s) from the hospital. The name of the housing complex was Hotel. Housing was located in city of albany. On a scale from 1 to 5, I would rate it a 3. Adequate for the price. Furnished apartment rates are outrageous here. Just stayed in the extended stay hotel with all utilities paid plus great wi-fi for less than half the price of furnished apartment.
I worked in the PCU department(s) in the hospital. PCU was 4-5 patients at night. I felt like they spaced out admissions and treated travelers fairly. The unit had a lot of travel nurses, most of whom have extended multiple times. I was actually excited to hear that but it turns out those who extend have little travel experience and don't know better or it is out of convinence. The staff nurses can be nice and helpful but there are cliques and personally I did not feel accepted. Not a lot of accountability until it starts costing the unit money, CNAs are overall very unhelpful. They take vitals and do their baths and then it's almost impossible to find them for the rest of the night. I would get mixed answers after asking a question regarding policy or in general how they do things. Hospitalists at night can be very rude and condescending. Several instances where CV surgeons and cardiologists would not respond to multiple pages. They use a newer version of Meditech. Albany is small and full of crime. I usually left town when I had a stretch of days off. On a positive note, I had 4 patients the majority of the time. They offer OT with incentive to travel nurses. Their orientation lasted a week, including Meditech training. Overall it was an okay experience, not the best place I've worked at and certainly not the worst. 01/05/2019
Housing was approximately 3 mile(s) from the hospital. The name of the housing complex was Shoreham Apartments . Housing was located in city of Albany. On a scale from 1 to 5, I would rate it a 2. There are furnished apartments available in town, but a 1 bedroom is at least $1,300. Which is RIDICULOUS for a town the size of Albany. I ran into a problem finding pet friendly options, most apartments have a 25lbs weight limit. I ended up going with Shoreham Apartments, they offer short term leasing and are cheap, but you definitely get what you pay for. The buildings are old and infested with roaches. I got an unfurnished 1 bedroom and with utilities, I paid less than $800/month. Management is very nice and quick to respond with any concerns. They are on the nicer part of town and close to the mall and lots of restaurants. I stuck it out because I really didn't have any other option.
I worked in the ACU department(s) in the hospital. The parking was in a 4 story parking deck. The security guards are not available to walk you to your car at night and the lighting was horrible. The hospital is located in a "bad" area of town and unsafe for nurses walking alone. The nurse patient ratio was 5:1 but the traveling nurses got the admissions. Scheduling did not consider the staff request and usually scheduled nurses for 4 or more days in a stretch. Most days the nurses were unable to get a lunch break. Most of the patient's were diabetic and there was only 2 glucometers on the floor with 40 patients. The staff are not friendly toward travelers yet travelers make up most of their staffing on most units of the facility. It is unorganized and housekeeping staff leave's much to be desired. I am glad that I do not live in the area and have to go to this facility for my healthcare needs. Working conditions are unsafe and the facility is unsanitary. Any nurse that works here must CYA with their documentation because the facility does not care about the nurses. 11/12/2018
Housing was approximately 7 mile(s) from the hospital. The name of the housing complex was Albany RV resort. Housing was located in city of Albany. On a scale from 1 to 5, I would rate it a 4. I arranged my own housing, we lived in our travel trailer while in the Albany area. My housing was excellent because I owned it.
I worked in the EC department(s) in the hospital. These nurses are hateful and unhelpful. They have created a dangerous environment for pts where it is not likely that anyone can catch something that is bad for your patients. They put chest pain pts in rooms without monitors. They expect you to have 1 on 1 pts and still have ur other 3 critical patients. The staff is very clickish and if you don't fit in they put u in dangerous situations. These people will sit there and watch a patient die and won't do anything. This is the hospital where I saw actual medical personnel that did not care about pt outcome. They just want to get paid. I hate it for this area due to this being the only facility for about 5 counties. If you want your license don't go here cause these are court cases waiting for the right person to look at it. Nope I'm wrong this hospital rarely goes to court they just pay the family like money replaces the life and limb they took providing the worst care imaginable. 12/03/2016
Housing was approximately 15 mile(s) from the hospital. The name of the housing complex was N/a. Housing was located in city of Albany. On a scale from 1 to 5, I would rate it a 5.
I worked in the OR department(s) in the hospital. Do not work the evening shift..staff is very manipulative. Also they try to make you take your lunch 2 hrs into a 10 hr shift so you can be stuck I. A room with no break for 8 hrs. 04/29/2015
Housing was approximately .5 mile(s) from the hospital. The name of the housing complex was Ashley Riverside. Housing was located in city of Albany. On a scale from 1 to 5, I would rate it a 2. There really is no 'safe' housing in this town. High crime rate. Decent apartments..but bug issues
I worked in the Operating Room department(s) in the hospital. The OR manager was absent from most decisions involving the OR. The night manager was VERY anti-traveler. I was on the orthopedic team, which had a semi-retarded charge nurse. There is absolutely no management support of staff, and some doctors are allowed to habitually abuse staff. Some days I was forced to work 10 hours straight and then take call, other days I did one case and then sat for hours in the lounge. The OR staff revolves around the lounge here. I was also subjected to a call shift where I worked for like 16 hours straight with no breaks and minimal help. Orientation was a cruel joke, the only parking was on the roof of the garage in 100 degree heat, or an quarter mile away. I would not recommend this hospital to anyone but that guy Bear Grylls (Man VS Wild on the discovery channel), who is willing to try to survive any life threatening situation. 04/19/2008
Housing was approximately 4 mile(s) from the hospital. The name of the housing complex was The Gardens. Housing was located in city of Albany. On a scale from 1 to 5, I would rate it a 4. The apartment was really nice and overlooked a nice pond. Overall it was spacious and everything worked rather well. Managers of the apartment complex charged me for a lost key that I returned, and charged for a cleaning that the apartment did not need. Not a child friendly complex.
I worked in the OPERATING ROOM department(s) in the hospital. IF YOU VALUE YOUR NURSING LICENSE, DO NOT, I REPEAT, DO NOT GO TO THIS HOSPITAL. THE O.R. IS HORRIBLE. IT IS FILTHY AND THE MANAGEMENT IS CUT THROAT. THE NURSE WHO IS THE EVENING CHARGE HATE TRAVELERS AND WILL DO ANYTHING TO SET YOU UP TO GET IN TROUBLE. I CAN'T BELIEVE JCHAO HASN'T SHUT THIS O.R. DOWN! THEY WILL ENTICE YOU WITH ALITTLE ABOVE PAY RATE, BUT DON'T LET THIS FOOL YOU! 05/30/2007
The name of the housing complex was TOOK THE HOUSING SUBSIDY. Housing was located in city of ALBANY. On a scale from 1 to 5, I would rate it a 1.
Return to top of page
---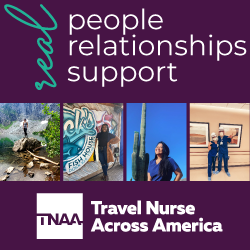 Click here for advertising info