Travel Nursing Agency Ranking Results
Each ranking is averaged and updated on a continual basis. The highest score for an agency is 100.

Go back to travel nursing agency rankings.

Click here to view a list of over 300 agencies and their contact information.

Travel Nursing Company Review of: Aureus

Score
(all time)
Score
(within 1 year)
1. Knowledgeable
3.9
2. Friendly
4.1
3. Efficient
3.8
4. Honest
3.7
5. Pay rate
3.4
6. Paycheck accuracy
4
7. Housing
3.7
8. Benefits
3.3
9. Supportive
3.7
10. Assignment selection available
3.8
11. Individualized
3.7
12. Insurance plan
3.1
13. Reliable
3.8
14. Accessible
3.8
15. Reputable
3.7
16. Accommodating
3.8
17. Professional
3.9
18. Paycheck arrival time
4.3
19. Chances you will recommend this agency
3.7
20. Chances you will work with them again
3.7
Total Score (number or rankings)
74.9(176)
(0)
If an issue even hints at arising, Mike Diebold is on top of it and Heather always checks in to make sure that I am satisfied with the plan or outcome. 07/28/2020
Loved working with Aureus! They did a great job in helping me navigate through my first assignment and explaining everything. They were always quick to get back to me and were honest and open about all my questions. 06/27/2020
I started with Aureus when the covid hit. I've only had one contract with them so far so time will tell how things go. 06/02/2020
Aureus has been accommodating and professional! No questions left unanswered! 04/15/2020
Great company cant see traveling with anyone else 01/02/2020
I have been with the same recruiter, she is very knowledgeable about the industry, each hospital she works with, and very encouraging. The company has been awesome to work for. 01/01/2020
Friendly recruiters who work hard to find you the location you want. 12/27/2019
Pay is low for the industry. Pay for extension is very low for the industry. No incentive bonus and minimal hourly increase. Recruiters are wonderful. Really enjoy working with Jacob and Ariel 12/03/2019
I am new to travel nursing. This company came highly recommended and they have been excellent. They keep in touch with me every week and see if I need anything. 10/22/2019
Great agency! 10/08/2019
Love Aureus I have traveled exclusively with them. Each recruiter is very knowledgeable about the area they represent. I prefer a hands off approach but when I need anything they have always responded quickly 08/01/2019
Travel lab tech on my second assignment. Won't work for Aureus again. Tired of Aureus renting in-law suites and garage apartments as housing. Trying to charge more in damages than justifiable (over a paycheck and a half) so they won't damage the working relationship with the landlord despite landlord being caught in multiple lies. 03/06/2019
Lower end of pay scale. Too much overhead for them I believe, so travelers are paid poorly. The recruiters I have had are good, but the ancillary people (benefits, compliance) are awful--don't call you back, etc. 03/01/2019
Enjoyed working for them, personable and friendly. 11/13/2018
Focus One and aureus should be banned from representing anyone. They are liars. 11/05/2018
I love Aureus! Their agents keep in touch and check in like a friend even when not working for them! 10/15/2018
I have been with Aureus my entire travel career. They have always been great! I get the locations I want... A pay package I am happy with.. my housing has been great! Would highly recommend them to anyone 10/13/2018
Pay is not fair nor negotiable- recruiter never available- housing sucked- took and kept my pet deposit that i had to personally pay but apartments sent to aureus and kept - 09/13/2018
Their insurance policy is totally horrible. Not eligible until 30 days and then on the 1st of the following month. Which meant I only had coverage for 1 out of the 3 months I worked this assignment. Recruiter Josh is not an honest person in regards to my living costs and reimbursements. Will NOT work for Aureus again. 08/30/2018
I worked with this agency it would not recommend them, too many recruiters to go through, signed a contract and the contract fell through without the company acknowledging me relocating without any thought to reimbursement pay is not all that, felt as though one recruiter was very aggressive by the name of Marcus and harassing, shameful to say I have had an experience with this company. 07/23/2018
none 07/11/2018
They have a 28 day waiting period before insurance kicks in and a year before you qualify for the 401K. Only allowed 2 weeks between assignments or insurance ends and then the 28 day (or longer) starts all over. I will be without coverage for nearly two months due to their rules. I'm very unhappy about this. 06/21/2018
They have a cath lab, IR, EP division which has kept me working for years. I have always been able to find a position. 05/12/2018
Have had great experience with Aureus 05/11/2018
I have worked 3 separate assignments with Aureus. My biggest complaint is that there are so many different people you deal with. There may be an initial recruiter you deal with or talk to. Then there is a different recruiter and team for any different location you work with. They don't seem to pass info on so you have to give all your personal likes and dislikes to each separate person. Then there is someone else for benefits or credentialing or whatever. Usually get a voice mail when you call in with issues and it varies person to person how well issues are resolved or how quickly they get back with you. Pay is average but they do seem to have a lot of jobs available most of the time. Insurance also about average 03/12/2018
I've worked with Aureus Medical for 2 years & just love them. Yes, you get a different recruiter for every state you work, but you're always connected with the same account manager, so you have that resource who knows you best. Aureus has always gotten me the assignments I want in the areas I want, and the pay is, while not the highest, pretty decent. And the benefits definitely make up for the difference in pay. They treat me like a person & not a number. I feel like part of a great team with Aureus. 02/14/2018
ACLS expires 05/2018. Contract expires 04/01/2018. Will not pay for early renewal of ACLS. It would be more cost effective to renew April then recertify in May. Does not reimburse for nursing licensure. 02/11/2018
I have worked with Aureus for three assignments now. Their recruiters are location based, which makes talking to them about jobs in different states a bit complicated, but that is about it for negatives. Every recruiter I have worked with has been professional yet personable and always available for me. There was one contract where the hospital did not live up to its expectations and promises. Aureus talked me through the hoops of making requests, then complaints, and getting answers. My paychecks are always accurate and on time. They have that small agency feel with the options of a bigger organization. 02/09/2018
The staff are awesome, they always back me up and genuinely care about their travelers. 02/08/2018
My only complaint with this company is the insurance policy. I would really love to see vision insurance included in the insurance package, seeing as how most insurance plans with travel agencies and hospitals offer vision, dental, health, and life. 02/08/2018
I absolutely love Aureus, I have not had any issues with this agency. Anytime I need them they are there to answer my questions. 02/06/2018
I have traveled twice through this company. I have found that they weren't always completely honest with me. When I caught the rep in dishonest situations and questioned specific issues, I was given more dishonesty. I won't work for this company again. 02/04/2018
Great place to work. I enjoy working for them. 01/13/2018
Travel is taxing but rewarding, you can see new parts of our great country 10/17/2017
My recruiter is the best, she knows my preferences and does what she can to find me just what I want. She has been very good to me over the years! 09/16/2017
I enjoy working with Aureus. 09/14/2017
I enjoy working with aureus and I'm currently on my third assignment with the company. They are reimbursing $1500 per semester for school and offer up to $300 each way for travel costs. I have chosen to take their housing and it's ALWAYS immaculate and super close to the hospital. When speaking with other travelers it seems they probably don't pay the top pay, but if you factor in travel costs, tuition reimbursement, and payment for certifications (bls, acls) etc I think it evens out. The only thing that is questionable is that depending on the area, you change recruiters for each state. That's ok if you don't like one but it's a bit of a problem if you want to casually talk about jobs in different states. You'll have to speak to 3 different people to discuss jobs in Washington, Oregon, and California, etc. overall I would highly recommend them. That's why I stay with the company! 07/14/2017
I love working with Aureus my recruiter is very attentive professional knowledgeable such a pleasure to work with. I have left and worked with another agency but I came back and plan on staying. The pay is always great my paychecks are always correct. My housing has always been great, comfortable and clean. I would definitely recommend Aureus to any Travel RN!! 07/07/2017
I have worked for Aureus on and off for 3 years. They have angreat selection of locations. I have worked with Nick and Karen, They have been great. Any problems that have occurred they stayed on top of and solved very quickly. I have worked for other companies and Aureus is consistently the best so far that meets my needs. 06/15/2017
My recruiter is Awesome. The person that handles physicals is going threw a learning curve.Been assigned to place out of area had to call get it changed It was changed immediately.I have never taken there housing so I gave it a 3 to be fair There no spot for dose not apply. 06/13/2017
It depends on the recruiter. I had a greater recruiter that was semi supportive with issues, but seemed like she was green about that. Some are very air headed and can't get their crap straight. The credentialing dept is atrocious! My paycheck was always wrong at one assignment and they blamed the vendor which could very well be right. You don't keep your same recruiter unless you stay in that area. I have had nice recruiters and I have snarky recruiters. I have have nice ones call to see if I wanted to interview at a certain place and I have had unprofessional ones call me. So basically consistently inconsistent. The main thing is that they WILL NOT BACK YOU ON ANY PROBLEM. They are only out to keep the account with the facility and they will throw you under the bus. I had heard other complaints from other travelers but stayed with them knowing I was working for a used car salesman and then one day I was at the wrong facility with the wrong company. It did not end well. Now my nursing career is on the line. My advise is drop them like a hot potato before they get a bur up their backside and do it to you . 05/15/2017
So far so good with Renee and Aureus! I was hesitant to switch companies but everything has been super easy and she, as well as the recruiting manager, have both been in touch with me several times to be sure that I have everything I need and to answer any questions that may come up. I had a badge issue when I arrived at my current assignment and it was quickly resolved with an email. I can't say enough great things about them. Hopefully we will have many great travel years together! 05/15/2017
Great agency to work for 05/12/2017
Great first time experience. Everyone was really nice & helpful. Thanks again. 04/26/2017
nA 04/22/2017
Really have enjoyed working with Aureus over the last year. Katy Marshall and Billie Kunzman are awesome and always available to help!! 04/19/2017
I've worked with an awesome recruiter (Linda Hotchkiss) at Aureus for a number of years and developed a great rapport with her and other recruiters there. Anything from getting online W-2s to getting accommodations has been seamless. They are a very professional group. I'm glad to know and work with them. 04/17/2017
This is my first year of travel nursing as a surgical tech. Aureus is my second company. I think the pay is fair.. and so far I have gotten the schedule I wanted. Katy is always on top of things and checks in with me frequently!! I look forward to my next assignment and I know Katy will work really hard to get me where I want to be!! So far, so good! Thanks, Katy M!!! You rock!! 04/14/2017
Katy has been a great recruited for me, and she has gone above and beyond what my needs have been from the beginning of my travel career. Other people I have dealt with haven't been so wonderful, but still , things have been good with Aureus. I don't have the insurance because it's too expensive, and I found my own housing due to having a large Great Dane that travels with me. My first ,and probably only, year as a travel nurse has definitely had ups and downs but Katy has been wonderful for my travel needs. Thanks Katy!!!! :) 04/12/2017
Katy Marshall along with anyone else I've talked to have been really great!! They work hard to find me assignments that fit me as well as easy to get a hold of. 04/12/2017
terible customer service, the company does not support the travel RN with issues, low ball pay. I would never work for this agency again. there OT rate is 1.5 times hourly rate without stipends 04/10/2017
Working with my recruiter was a pleasant experience 04/09/2017
Love this company! 04/05/2017
This is my first time as a travel nurse and I really like working with this company, I will stay with them for more assignments. 04/05/2017
So far my Journey has , been great! I needed someone upfront and honest about assignments, I love that my children have the option to travel as well ....I simply appreciate the professionalism displayed from those i have encountered 04/04/2017
This is my first experience with a travel agency and I have no complaints! Everything has gone very smooth! 04/04/2017
Every person I talk to or work with at Aureus has been helpful and kind. I've had three recruiters all of which have been amazing to work with. I would recommend any nurse to travel with Aureus! :) 04/04/2017
Recruiters really get to know their travelers and work hard to find the best possible assignment. Preferred working with this company over Cross Country. 04/04/2017
This agency has been able to consistently keep me employed over the past year in my preferred location. There have been some trustworthy issues but overall I would continue to work with them. 04/03/2017
Great company. It's huge so you have a lot to choose from. 03/31/2017
I have worked for Aureus for 2 years and it has been wonderful. My recruiter has kept me working full time and I had the opportunity to stay close to home in my home state of Ohio and now am currently 5,000 miles away in Honolulu. I have ranked housing as a 4 as I had 1 housing place that left me nowhere to wash anything. Somehow my recruiter had no idea there was no washer/dryer available anywhere on the living premesis. They did offer a rental, but it was cost prohibitive! I also ranked the health ins. As a 4 because I have had to pay extra for simple dental needs above a normal cleaning. I ended up in a very tough situation during 1 contract where the Hospital was insisting that I float out of my scope of practice to care for ICU and Chemo patients. This had not been divulged during the interview. I was careful to decline out of scope floats, but not refuse patients and updated my recruiter every time this occured. Sometimes 2 shifts a week and I only work 3! I was told by one of this Hospitals' RN's the Travelers were hired to float! My Company stood behind me all the way! The situation went to the went to the quality review committee. They stood behind me 100% even when it became clear the contract would end early! In fact, I was told they were very excited that I knew how to handle the situation without any legal issues occuring either clinically or contractually. Whew! Assignment and stress over! I also had a close family memeber pass away while on assignment and my recruiter was very supportive of my needs as well as my recruiter for my next assignment making sure I had all my needs met while assuring the Hospital their needs would also be met! I have been very fortunate to have such professional, knowledgable, and yet friendly people behind me and helping me find my perfect assignment through Aureus! My recruiter has always been there for me! The rest of the staff also! I had had a very positive experience! 03/31/2017
Enjoy working for Aureus and having Richard K. as my recruiter. He does an excellent job. 03/29/2017
Jarrod is a great recruiter. 03/28/2017
My recruiter Jessica is the best. I tell her what I need and she makes it happen. I have never feel pressured to take an assignment. 03/24/2017
I really enjoy working with Aureus. My experience with them has always been wonderful. My managers for the different areas I have worked have all been friendly and professional and I would highly recommend them. 03/21/2017
I have worked with a different agency for 9 years and Aureus is by far. I recommend them to everyone I can. 03/20/2017
Had a great experience with Aureus, would recommend them and my recruiter to anyone interested in traveling. 03/20/2017
Jimmy Thompson is a great recruiter. Very knowledgeable. 03/20/2017
I like the fact that my original recruiter is working with me still but they have regional recruiters that interface with the hospital account. 03/19/2017
Easy to work with. Only drawback is I cannot keep the same Rep. 03/15/2017
Aureus is a good travel company for RN's. 03/13/2017
Ive had a positive experience working with the staff at Aureus. Extra thanks to Lindy Dilocker for being such a lovely person who's always been a great help! 03/13/2017
Aureus has been great! They are always reliable and supportive. I have had no complaints at all! And they offer great housing options as well. 03/11/2017
My recruiter, Karen Pieper, is the best I have eve worked with. She is always there to help and very kind and professional. 03/11/2017
Everyone at Aureus is friendly and very helpful. It's nothing but pleasant working with them! 03/10/2017
THE HOUSING AUREUS PROVIDES IS TOP-NOTCH. ONLY A FEW SMALL GLITCHES WITH PAY (THAT WERE FIXED WITHIN A TIMELY MANNER) 03/10/2017
I have had a great experience with Aureus so far. My recruiter has been very friendly and supportive through this process. My account manager has also been very friendly and easily accessible and helpful. 03/09/2017
I am on my first assignment with Aureus and am very satisfied with my experience. They are always checking in with me to make sure I am doing well. Housing on my first assignment couldn't be any better! I am currently not utilizing their insurance. 03/08/2017
Very pleased with my recruiter and Areus. 03/08/2017
Jessica Iodence is a great recruiter 03/08/2017
Very friendly and helpful. They are very flexible and very easy to work with. 03/08/2017
I like working with them 03/07/2017
I love this company and my manager! These people have become like a family and are ALWAYS available for anything and everything I may need no matter what time of day or any day of the week. They are simply amazing!! 03/07/2017
Aureus has been a wonderful agency to work with! I was with the same agency for years and was hesitant to switch but they well exceeded my hopes and expectations. They are all so friendly, professional and reliable. My recruiter is Sam Kasun and she is so sweet. The account manager I've been working with is Natalie Ortega and I can't believe how much she's done to make my assignment enjoyable- she has truly gone the extra mile and is always available whenever I need her. I can't say enough good things about Aureus and would highly recommend them to anyone :) 03/06/2017
I have never felt so supported by my employer since I became a nurse. They really care and have your back! 03/02/2017
I've read some of the other reviews and have had the same issues. I've been traveling for a few years and have worked with several companies. This is my first assignment with Aureus and will be my last. I only want one recruiter but you get so many with Aureus it's ridiculous. I have no idea who I'm talking to most of the time and they don't know where they've submitted me. When I got to the facility, there were issues not explained during the interview. Aureus was not supportive. It has been a weekly issue just to get paid correctly for this assignment. And yes the credentialing department is terrible. I only correspond through my recruiter because they are so rude. They have also refused to give the bonus to the person whom referred me. As others have recommended read the reviews first. 02/26/2017
They are all about money... They have made money of me ownong a pet, and have never had my back on several occations when a hospital ties to abuse their travelers 02/17/2017
I don't like being transferred to a new recruiter for every state. I end up needing to repeat everything I had just said to the previous recruiter. Some of the recruiters are spread so thin, they are completely unorganized when they call. I was addressed by the wrong name, and then given opportunities in the wrong specialty, before I asked for a new recruiter. I finally got a recruiter was was respectful, prompt and knowledgeable, which I appreciated. But when I accepted a position, the compliance department was a complete nightmare. They were disrespectful, talked down to me, and made me feel like I was constantly in trouble and things were my fault, instead of being positive and supportive. Instead of telling me the three things I needed to get done at the clinic to update my file, she made me go in three separate times, because she was so unorganized. She tried to get me to get two live vaccines in a 28 day period (against CDC recommendations). Turns out, I did not need this extra vaccination at all. Once I got to my assignment, Occupational Health said everything was fine with my vaccines. Good things about this company though - So far, I've been paid on time. Reimbursements promised to me have been fulfilled. The pay isn't terrible. I took their housing, and my apartment is beautiful. I do like my recruiter; she is very respectful and positive. Just getting going with Aureus was a complete nightmare, and I like my company to be supportive and encouraging when I'm moving my life to a new assignment. 11/05/2016
Ask to work with Aubrey. She is the greatest... 09/08/2016
Aureus has been awesome! They all help with whatever needs I have...housing, location, fear...they listen. Very happy with this company! 09/02/2016
I have the greatest recruiter! 08/30/2016
Aureus has always been there for me. I have never been without an assignment. Never missed getting me paid even when the hospital was slow getting Aureus their money. Everyone at Aureus has made me feel like I'm part of the team. We make a good team. 08/25/2016
They have gone above and beyond my expectations!!! 08/24/2016
I took my first assignment with Aureus in May 2016 & I am very happy with this company. They were upfront and honest about the position and pay package. I knew what to expect every step of the way and I was checked on every week. I would highly recommend Aureus to any nurse wanting to enter into the traveling nurse world. 08/24/2016
It was a great traveling experience. 08/24/2016
My experience with aureus have not been all bad. They seem to have a lot of contracts and my recruiter has been helpful. The problem with them is their stipend is a fixed fee $770 for the cath lab just because it is easier for their payroll department. They will try to brainwash you saying that if you don't spend all your stipends and you get audited the government will tax your stipend money. My CPA disagrees. Another thing, their health insurange is higher than most companies and their overtime pay does not reflect the overall hourly rate and other companies factor in your overall rate. So, there is no incentive to go with them to be honest. Most companies out there will give you a better paying package and will adjust the stipends to the cost of living. 08/22/2016
This is, hands down, the most unprofessional company I have ever encountered. Nurses Beware!!! Read all the reviews, do your homework before ever agreeing to accept a contract with Aureus. 07/29/2016
My recruiter (Reggie) is fantastic! 06/24/2016
I am not new to traveling and have yet to be so disappointed with a travel company before. You will definitely not be offered a competitive offer in comparison to most other companies but when you hear horror stories about travel assignments this is MOST CERTAINLY one of the the companies being referenced. They are out to take advantage of people and do not care for their employees or potential employees. Icing on the cake today was them not willing to pay me for my pre-orientation then calling it a compromise to "pay me for part of it" then threatened to fine me over $700 for contract cancellation although working without pay was never discussed in the contract. This is the first I am hearing of a job that doesn't pay to orient their employees. Long story story I have never experienced such terrible recruitment and would never want anyone else to share this experience. Love to travel will never travel with this company again. I wish someone would have warned me. There are great companies out there and Aureus Medical is a terrible travel company. Please really research this company like I wish I would've done more in depth, yes they will call you and essentially stalk you but you won't be told everything in the recruitment process and will be blindsided. 04/29/2016
I find out what the company was billing the hospital after i compared my pay with another traveler and not only were they not honest about what they were billing, i was getting paid significantly lower than another traveler who was less experienced than me. when you lie, it's hard but to wonder if i can trust them in the future. i always feel as though they're holding something back. tread carefully 04/21/2016
I took multiple assignments with this company at a reputable hospital. I was willing to take less money in able to have this hospital on my resume, hence the lower rating on pay rate. 03/31/2016
I just signed with Aureus for contract #4! I have been with them all of my time as a traveller. I do recommend them to my friends who are looking into being a traveling nurse. My only gripe would be that they require the nurse to assume the lease of an apartment that they find and pay the rent for, in certain situations with animals. I did sign up with another company and attempt to take a contract but they couldn't deliver like Aureus did. 03/21/2016
This is first travel assignment with this company. Will travel again and keep informed. 03/12/2016
Very accomodating. Have placed me based on my request every time. 03/10/2016
Thanks for all your support 03/09/2016
my agent Shane Jisa is absolutely the best, I am honored to work with him 03/08/2016
First assignment has been a great experience. Grateful for a team that communicates effectively and is reliable. 02/08/2016
I worked with them for only one contract. You get a different recruiter for whatever area of the county you are in so there is no loyalty or continuity. Their rates are the lowest I've seen but they try to throw a bunch of numbers at you so you don't realize it until you've already signed your contract. Katie Marshall is the recruiter for the Colorado area and she was very difficult to work with. She was unavailable at the times I said I could talk. I worked night shift and she would call at all times of the day, then she would email me about what she called about, then she would CALL to be sure I got her email. The worst part is the relentless calls you receive once they have your information. As they have recruiters all over the country, if you say you want to go to 3 different locations, you'll have 3 recruiters calling. I finally had to block them because I was getting 3-4 phone calls a week. 02/07/2016
Not happy with the health insurance benefits. I feel like I am at risk for losing at any time if my hrs drop below 30/week. There should be a part time benefit rate. It counts against me if the hospital I am contracted with cancels me too often. 02/01/2016
Wonderful experience! 01/30/2016
As a first-time travel nurse I could not be more satisfied with my recruiter and my agency. From the first email and phone conversation, my recruiter was responsive in answering the questions I asked, providing good anticipatory guidance, and got me an awesome, well-paying position at a world-class facility. Replies were always timely, professional, and accurate. I extended my contract 6 weeks beyond the original date with zero hassle, and am now going perm there. If I ever travel again, my first phone call will be to this recruiter! 01/28/2016
The work portion of working for Aureus is fantastic. Managers are attentive and honest. They call once a week religiously to ensure the assignment is going well, and to explore whatever possibilities I want in the next assignment. Health benefits are twice as expensive as they should be, but from my understanding that's they case for most agencies. They also only offer one week of paid time AFTER you have worked almost a year. However, they do contribute up to 6% into their employees retirement which is phenomenal. Overall a positive experience with a little extra groundwork necessary to find private health insurance. 01/28/2016
The people at Aureus care about me as a person and what goals I want to accomplish. I'm not just a nurse to plug into a staffing hole. To me, thats what sets them apart. 01/28/2016
I've been in the healthcare field for many years, and a traveler for 3. Aureus initially comes off as a nice company but it doesn't take long before their true colors shine through. This is the most manipulative, dishonest and bullying company I've ever worked with. Always check your paycheck, as I've been shorted many times due to issues on their end. Pay rate is low end and don't get me started on the sheisty contracts! Do yourself a favor and DO NOT work with Aureus! 01/21/2016
DO NOT WORK FOR THEM. This company is the most manipulative, unorganized company and they will blame you for THEIR mistakes. My assignment was at a great facility, but nothing else was enjoyable. Then, my hospital wanted to extend me, and I told aureus I wanted to take the extension (or new contract) with a new agency. The aureus agent called me and deemed me out telling me how dare I think I can switch agencies and stay at the same hospital- because they have a non-compete clause in their 800 page contracts stating you can't work at a hospital they assign you to unless it's with them! How HORRIBLE! She threatened me they were going to come after me legally! This is not even the beginning of the issues I've had with them. RUN AWAY FROM THIS COMPANY! 01/20/2016
Loved them, have had two assignments in CA, and one in TX! 09/11/2015
Accepted an offer, then learned through the contract it was different than what the recruiter claimed. Declined the contract and treated poorly for it. My profile was sent to a hospital without my approval or knowledge, never even spoke to the recruiter on that position and again, treated poorly for not taking the assignment! If you work like a puppet for them without voicing ANY concerns, great~ but don't expect any back up from Aureus if you have issues on your assignments. Worked too hard for my RN license to work for a company who doesn't have the professionalism required to succeed. 09/09/2015
n/a 09/04/2015
Worked with this agency for 2 assignments. Everything depends on how competent and proficient your recruiter is. Had the experience of dealing with 2 different recruiters who were on each end of the good/bad spectrum. With Aureus, they have regional recruiters which basically means that you change when going from one state to another. Pay is low and benefit package is weak. With insurance, immediately ends upon contract ending (so make sure you have another assignment lined up) no grace period for time in between assignments. My last recruiter with Aureus was very incompetent. Miscommunicated aspects of the contract, couldnt even find an opening in area requested ( big city) in which I happen to find an immediate job on my own and with another agency. Do not recommend. 07/02/2015
N/A 06/16/2015
Great company definitely provides support and pretty impressive pay 05/14/2015
Very helpful and accessible, quick action taken when a housing situation became unacceptable 05/13/2015
RECRUITER WAS NICE, HELPED A LOT. HOUSING DEPARTMENT DEFINITELY NEEDS WORK, BENEFITS ARE POOR AND DO NOT KICK IN FOR 30 DAYS THEN THEY TAKE A FULL MONTHS PREMIUM OUT OF ONE CHECK . 05/07/2015
Your first travel assignment can be like jumping off a cliff into the air. Knowing that Aurues is there to catch me is so comforting. The pay is competitive, the insurance is a good policy, I can always count on my recruiter to watch my back and I feel like he really cares. My recruiter is my friend, and I am his friend. We got to be close over the assignments I had and when we finally met, it was like seeing a long lost friend. I can call anytime and talk with my company. I have heard horror stories of other travel nurses having problems with their company. I have had minor "MINOR" problems only. Never had a problem with housing, my paycheck or my contract. I have stayed in travel nursing because of my love of nursing and because my love of my company- Aureus. Other companies may promise the stars, at Aureus you ARE the star and treated like one too. Give travel nursing a try. Give Aureus a try. 05/04/2015
It's always great working with Aureus!!! 04/29/2015
Aureus has been great for me! Linda Hotchiss has been my absolute favorite to work with! She is always there when I need her! 04/25/2015
My recruiter was very unprofessional and not helpful when my housing fell through that they set up. Did not hear from my recruiter until the last week of my assignment when he wanted to get me to take another one with the company. My roommates recruiter was very rude and unprofessional as well. Her recruiter ended up getting fired half way through our assignment. I would NEVER recommend Aureus to anyone. 04/17/2015
I love Aureus! 04/15/2015
Do yourself a favor and go elsewhere! They don't have anything that any other agencies have and can get you. They are not the best paying, probably mediocre at best. They think they are doing you a favor when we can go with any agency we want. I see them losing business very soon. The lies are for newbies. Don't believe what they say and read your contract. Even if it means NOT signing and moving on elsewhere. Trust me, other agencies can work fast to replace a contract if you don't like it. READ it and run! They are not behind their nurses. RUN nurses! 04/12/2015
A outstanding agency....I enjoy working with them 04/06/2015
I was on assignment and had to come home for an emergency and Aureus reported the rental car that they had rented for me as stolen. Now I am stuck paying huge fees and fines. Never work for them!!!!!!! 04/06/2015
I was on assignment for a month and only received pay for 32 hours of work and I worked 40 hours every week I was on the assignment. They were not in any hurry to get me paid so I left my assignment after warning them several times that if not paid I would leave. I will never work for them again!!! Syd, a recruiter there is useless and a flat out liar!!! 04/06/2015
My recruiter calls and checks on me regularly. Very supportive! After reviewing other companies pay and per diem is a little lower but not off by much. Housing is close to the hospital and is great! Will definitely sign again. 11/22/2014
could never get them to answer the phone. Or keep to promises of pay backs. 09/23/2014
They try to keep you in a geography that suits their needs not travlers. 08/25/2014
Brian is an awesome recruiter and checked in with me almost every week to see how it was going. Any questions or concerns were answered immediately. The only hesitancy is that there are multiple recruiters for different areas, so if I go to another area, I won't get Brian. 05/09/2014
I like the assignment I chose and that description was accurate; however my recruiter didn't get my days off requested to the staffing dept. The housing... it's very small but the amenities are pretty good; , pantry, exercise equipment. But! The halls stink at times (not all the time) like old feet. There were several things that were wrong with this studio room but my recruiter couldn't be bothered to call and correct it for me, rather expected me to do it and never followed up on me to see if everything was comfortable. Can't be bothered. And the insurance thing is a sham... has to be. What? Paying 5 weeks worth of insurance out of the first qualifying week (#5) to retro-cover us???? What the what? I could go on, but I've got to move on... 04/24/2014
Call you everyday when the need to place an RN. Never can reach them when you finally sign and details need to be worked out or your on assignment. Housing is always below average and not very clean, close or allowance is not reasonable for area. Not supportive of staff RN, more of what it costs them. 01/17/2014
Good first travel experience benefits are terrible. Took a 13 week assignment then agreed to a 13 week extension but extension wouldn't start for two weeks, so unpaid two weeks of sitting around waiting. This created a problem with the insurance due to "low average hours". I worked overtime nearly every week but with the 2 weeks off I got harassing email and calls each week treating me like a substandard employee. I would work for them again but forget it with their insurance. It is the worst I've dealt with. 12/28/2013
I see all the bad reviews and I, personally, do not understand where they are coming from. I have been working with Aureus since Feb 2013 and I have had nothing but good experiences. The housin has been satisfactory, once an extended stay, one apt, and once my own housing. Pay is ok, I expected more, but seems to be about even for the areas I went to. My recruitors have been awesome and still call monthly after I have completed my assignment to see if I need anything. I like Aureus and will continue to travel with them. The only complaints I have is not having any personal/sick time to use and the insurance not being availble for weeks on end. 12/15/2013
My housing was horrible, bathtubs peeling paint, couch reeked of cat urine, asked to speak with a supervisor and completly got "oh yes, we can have a supervisor call you" routine. no supervisor called. Ever. totally blown off. 11/23/2013
No available resource/assistance during off hours. Poor insurance, but other benefits are average. You don't work with the same recruiter on every assignment. Where you want to go determines the recruiter you will work with. Overall, a lot of the other agencies are much better. 09/30/2013
Accepted an assignment at a great hospital in a great location. They were having difficulty getting me housing that met my "4" requirements: dogs allowed, 1st floor, washer and dryer in unit & safe/quiet. When I arrived at housing it was totally unacceptable for several reasons: NO air conditioning, NO windows that could be opened or that could be seen through, NO windows in bedrooms (no escape in the eveny of a fire or intruder at night), dirty, extremely small bedrooms that would hold only a bed, no walkway to get to front door, as well as other issues. The recruiter was an obnoxious jerk when I called him on a Saturday & was very obnoxious when I refused to accept the apt. and refused to live in the apartment while the landlord "fixed" it and made it "acceptable". No other agency representative contacted me for my "side of the story". 09/27/2013
Terrible!!! That is all! 08/05/2013
I have completed two assignment with this company. The first assignment the apartment was nice and in a safe location. Pay was not anymore than I made at home as a full time staff nurse, however, it was my first assignment and I wanted to get my foot in the door and get level 1 trauma experience. The second assignment the company was unable to find housing due to the large number of travel nurses recently hired by the hospital. The pay I thought was satisfactory until other travels from two different companies said they were both making $200 net more per week. Customer service has been good with both assignments and recruiters have been nice. I do wish I only worked with one recruiter instead of account managers assigned to different regions. I would prefer to only have one person to keep in contact with. 07/10/2013
They pulled a dirty one on me. Had to wait the rest of the month I started and then 30 days for insurance. I called in sick so after my "12 week assignment" I did not qualify for insurance. I was three hours short. Also begged me and got me to start two weeks earlier then I planned. Stupid me, signed the second oontract without reading fully. They never changed my end date so am stuck. No insurance, condesenting representative, poor results with my recuriter (doesn't return calls). Fight and threats from the big boys. They are with Parallon. Can't say I don't like the facility, but would never work for Parallon or Aureus again. I am basically working for hourly wage and paying large amt. for housing. BEWARE!! Learned my lesson. Will never again sign a contract without reading details, details, details. Also they called and called and called. Sometimes up to 20 times a day. What a bunch of pukes. 02/18/2013
have done 2 assignments with aureus so far, though not in a row. they have been accommodating and professional both times. my pay has been right and in bank on time. negotiating on contract has been reasonable. selection of assignments when needed is much to be desired. i will travel with them again if assignment where i wish to go is available. 01/03/2013
Since I lived "close" (thier term) to the assignment (75 miles) they declined to offer me housing or housing reimbursement. So I was left with the only option of commuting 75 miles each way every day. No mileage reimbursement, so spent a fortune on gas, with only a minimal pay check. 05/09/2012
Working with Aureus was OK, but there are better companies around. 01/25/2012
comment2, 01/04/2009
Very friendly, but some recruiters don't know answers, are hard to reach, etc. Benefits are expensive and difficult to get started. Pay is great and always on time. Will see how well they find me a next assignment! 11/06/2008
Ive been in healthcare for 7 years and traveling for 1 year. This company misrepresents the pay rate, stating an amount but not bothing to notify me that they would be taxing me in two different states (my home state and the one I am working in). I feel they were dishonest when I was applying for several assignments and being told that "I dont think that hospital is really going to hire a nurse for that positon, they posted it before they actually got it approved." They cant decide on what they are willing to reimburse, they say they will reimburse for travel to and from an assignment but then said they would only pay for me to go from one assignment to the next (nevermind that there was a two week gap in time between assignments and I had to go back home or have nowhere to live in the meantime). If you are off a week between assignments you have to pay for COBRA insurance in the interim. I was quoted $31 an hour on my current assignment but the contract stated $30, my recruiter told me to just correct it on the contract and it would be right on my check but when the checks arrived the rate was still $30. I must compliment them on the housing though, Ive had two assignments with this company and the housing has been very nice. I wouldnt recommend them though, low pay, not supportive of their staff over the facility, hard to reach if there is an issue and dont return calls promptly (or e-mail at all). 10/25/2007
Paycheck very reliable. For some reason they did not receive my faxed time card I was given a courtesy call to check on the status. Recruiter very professional and helpful. I would not travel with anyone else unless they could not get me where I need to go. 10/20/2007
. 09/23/2007
One month delay before insurance available, with minor cost to traveler. Questionable honesty when applying for different positions. No tax-advantage offered. Will double-tax if traveler originates from certain states. 09/02/2007
One of the main reasons I am sill working as an RN when most all of my friends that are my age has retired or gone into other areas of nursing, I find that I can't afford individual health insurance. This agency's health insurance leaves much to be desired and does not meet my needs. I will not work for them again. They didn't back me up when I worked at St. Joseph at Heartland Health but sided with the facility instead of being my ally. They made good money on my time and paid me very little of what they were getting. I am an excellent nurse and I am very diligent in my work. I am seriously thinking of initiating a law suit against Heartland MC for hostile work environment and age discrimination. Aureus only wants nurses that have little thinking process for themselves or new grads that will work for nothing. 05/15/2007
They have a policy that takes your housing per diem if you miss any time at work for any reason. So if by chance you are sick it will cost hundreds of dollars. I was sick two days lost $800 which included my housing allowance. So ask about this before signing the contract. Its in there but hard to find and understand. 03/22/2007
Contracted $ per hour was NOT what I received after arriving to the facility. Supposedly the hospital paid me as an 'employee' of theirs. Received a letter from the hospital stating such AFTER I moved 2200 miles and a week after I started the contract. Direct deposit for paychecks wasn't effective until approx. 3 pay periods after I started, even though the company had all my info before I even started the position. Very Poor communication,, recruiter didn't return calls. 01/29/2007
Beware read your contract and check the facility first. Lies and more lies after 3 assignments with 3 diffrent Account Managers. Please beware, its like pulling teeth to get the truth out of your agent. And there are no perks the pay is low and the facility's are not informed of your schedule and neither are you. Read the fine print before you sign. The best sales pitch I have had in years. 12/24/2006
Contractual rate of pay was not as stated prior to accepting position. Recruiter not very accessible, phone calls not returned timely. 11/04/2006
Overall a good company, Like all travel companies you need to be smart when negotiating a contract... Shop around, for my contract they happend to be the better way to go.
housing had roaches, attempt to move out not allowed by housing contract unless cancelled entire contract
This was my first travel job, and I felt that they miss represented the pay, by telling me I would be making 30./hr and 750. per diem. Then I found out if you take the per diem money, you have to accept 5. less per hr. Sometimes recruiters within the company did not always agree on what is, or is not reimbursable. It makes you feel misled if one says you will be reimbursed and then another says later, "no we do not cover that."
Return to top of page
---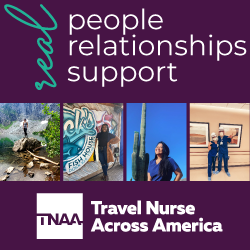 Click here for advertising info