Travel Nursing Hospital Ranking Results
Each ranking will be averaged and updated on a continual basis. The highest score for a hospital is 100.

Feel free to rank any hospital. You are not limited to the ones below.
Travel Nursing Hospital Review of: Providence Centralia Hospital
Score
(all time)
Score
(within 1 year)
1. Friendliness and acceptance of travelers by staff
5
2. How open are they to allowing you to expand your skills while traveling?
3
3. Hospital Technology
3.3
4. Location (A nice area to live)
3.7
5. Cafeteria food
5
6. Parking
5
7. Physical layout of hospital effecient
4.7
8. Hospital appeal (looks)
4.3
9. Hospital orientation geared toward travelers?
3.3
10. Simplicity being initiated into the system (Do you have to do lots of unneccessary paperwork, drug testing, criminal background checks, etc. in addition to what the agency requires before you can start working?)
2.7
11. Reputation of the hospital
4.3
12. How nice are the doctors to staff
4
13. Friendliness of staffing office
4.7
14. Happy with the work scheduling procedure?
3.7
15. How efficient is their system so you can get your job done?
4
16. Adequacy of their nurse to patient ratio
5
17. How well staffed are they
5
18. How happy were you with your workload?
5
19. Staff morale (overall)
4.3
20. To what extent would you recommend this hospital to other travelers?
4.3
Total Score (number or rankings)
84.3(3)
(0)
Nice, clean, well designed apartments with full appliances and electric fireplace (I was skeptical, but it's quite relaxing). Apartment still smelled a bit like plywood and paint, it was so new. Friendly office staff. Location is great with a few restaurants in walking distance and even more if you bike or drive. Only 2 gripes: Assigned parking cost extra, on the weekend you might have to park a block away. And no AC. Night shift in the summer is rough when it hits 90+. The office staff did say they were putting in ceiling fans when I left. 12/14/2015
Housing was approximately 30 mile(s) from the hospital. The name of the housing complex was Hearthstone Apts. Housing was located in city of Tumwater. On a scale from 1 to 5, I would rate it a 4. I worked in the PCU department(s) in the hospital. Small, friendly hospital. Great staff with pretty good teamwork for being primary-care oriented. PCU has 3-4pts on night shift with a HUC but no aide. Lots of overflow from medical, and trading an easy patient for an admit is common. There's 2 larger hospitals in Olympia, so most complicated patients get shipped. They have a full-time night shift hospitalist that is amazing to work with (don't tell him, it'll go to his head). Great hospital to start doing travelling at, or to take a break after a busy/bad assignment.
I worked in the Med/Surg department(s) in the hospital. Centralia is a poor, rural community, so it was nice to live in Tumwater. This hospital is very small, their avg census is about 50 patients. I worked nights and it was pretty slow compared to what I am used to (busy FL hospital). They have nice equipment and almost every room is private with a computer in every room. I was cancelled once per pay period typically which is the max. There are no transporters since it is so small. Cafeteria food is amazing-one perk of being so small! Use Epic computer system which is super user friendly.They don't have a pediatric floor, so you often have pedi patients on med/surg. The nurses are really nice and happy to help. Patients are generally very thankful for your care, and nurses are really compassionate and kind here. On days, avg. ratios are 1:3 or 4; nights is 1:4 or 5. 12/10/2013
Housing was approximately 25 mile(s) from the hospital. The name of the housing complex was Breckenridge. Housing was located in city of Tumwater. On a scale from 1 to 5, I would rate it a 4. Not the newest apartments, but not bad at all. Apts have fireplaces. Community is super safe and very quiet. They have a hot tub, heated pool, clubhouse and small gym. You are assigned a covered car port parking spot which is nice when it is cold (your car won't have frozen ice). Furnished mattress was not the most comfortable, and that was the worst thing about the whole apt; which is not so bad. Internet/cable in area is Comcast Xfinity which is a little expensive- $100/mo. for basic cable and internet. Water is really nice and hot and does not ever run out, which is awesome. No central air, only heaters in bedroom and living room. Huge walk-in closet and a lot of storage in apt. Washer/dryer included.
I worked in the ICU/PCU department(s) in the hospital. This is a great place to work as far as the staff and patients go. They are a bit behind the times with some of their technology but things were manageable. The nurse to patient ratio is always safe. The unit is very small and the acuity of the patients are pretty low, the ICU is even closed from time to time due to low acuity patients. This isn't the place to go to expand your ICU knowledge but it's a nice place to work and a welcome change if you are used to a really fast paced unit. The manager and other staff were very welcoming to travelers. There is a little conflict about scheduling and other politcs with the hospital but as a travel one can easily walk away and ignore what's going on. The only thing I didn't like was the scheduling. There is self scheduling for the employees and I was assigned the left overs. I can accept that being the traveler but it's nice to not have to work every other night sometimes! I did get a few breaks for 2-3 nights off and I have been able to trade a couple of shifts as well with other staff. 02/14/2007
Housing was approximately 5 mile(s) from the hospital. The name of the housing complex was Best Western. Housing was located in city of Chehalis. On a scale from 1 to 5, I would rate it a 4. The hotel is nice, indoor heated pool and spa, free daily continental breakfast (though it gets old after a while), cable, free wireless internet for a laptop. Very friendly staff and very accomodating to my work/sleep schedule.
Return to top of page
---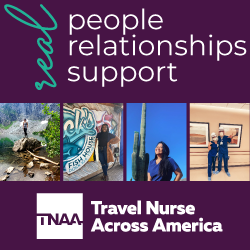 Click here for advertising info