Travel Nursing Hospital Ranking Results
Each ranking will be averaged and updated on a continual basis. The highest score for a hospital is 100.

Feel free to rank any hospital. You are not limited to the ones below.
Travel Nursing Hospital Review of: Maui Memorial Medical Center
Score
(all time)
Score
(within 1 year)
1. Friendliness and acceptance of travelers by staff
3.2
2. How open are they to allowing you to expand your skills while traveling?
2.8
3. Hospital Technology
2
4. Location (A nice area to live)
3.6
5. Cafeteria food
2.2
6. Parking
2.8
7. Physical layout of hospital effecient
2.6
8. Hospital appeal (looks)
3
9. Hospital orientation geared toward travelers?
2.8
10. Simplicity being initiated into the system (Do you have to do lots of unneccessary paperwork, drug testing, criminal background checks, etc. in addition to what the agency requires before you can start working?)
3
11. Reputation of the hospital
2.6
12. How nice are the doctors to staff
3.8
13. Friendliness of staffing office
3.8
14. Happy with the work scheduling procedure?
3.6
15. How efficient is their system so you can get your job done?
2.6
16. Adequacy of their nurse to patient ratio
3.4
17. How well staffed are they
3.4
18. How happy were you with your workload?
3.4
19. Staff morale (overall)
3.2
20. To what extent would you recommend this hospital to other travelers?
3
Total Score (number or rankings)
60.8(5)
(0)
I worked in the 4 S/Maui South department(s) in the hospital. My worst assignment since I worked on a Navajo Reservation a few years back. Apparently I was unlucky and was assigned to one of the two worst floors. 5 South is the next worst floor. It was all the worst med/Surg Tele patients the island had. Lots of alcoholism, ESRD, head trauma from brutal beatings. Computer charting system is absurd. Sorian...so much charting and re charting the same thing, over and over again. Islanders don't like travelers coming over and taking their jobs. Although, we are only there to help. They are being bought by Kaiser, (take over starts in Aug 2017). This has been a bitter process in the works for several years.. Currently owned by Hawaii Health Systems. Staff of 30 yrs loosing all their seniority due to Kaiser takeover. Someone needs to come in and takeover. The place is filthy, patients don't get turned, pressure sores galore, ridiculous dressing changes, lots of falls. JCOHA always there. I would not send my worst enemy there. CNAs do vitals, but that's about it. They spend the rest of shift gossiping and eating, eating and then more eating. Staff is not open to change. Thier way is the only way. For most staff, it's the only place they've worked. Islanders are rude and non welcoming to travelers. I've heard bad things about this hospital for years, but wanted to come to Maui. Couple days of general orientation and then floor orientation. First day on floor was ok, day two was a nightmare. They set you up for failure, they are rude. Managers don't have control over thier floor. Charge nurses dont help, cause they have a full load as well. As you can probably see, this didn't turn out well, but from what I've learned, they either like you or don't. If you are a strong nurse, this probably isn't your place. If you can be complacent, quiet, mind your business, non caring, nor sensitive...it might work. Maui is an amazing place. I've had an amazing time here and have done so many incredible things. If I were you, I'd wait til the Kaiser take over and then come. 03/23/2017
Housing was approximately 2 mile(s) from the hospital. The name of the housing complex was Private. Housing was located in city of Wailuku. On a scale from 1 to 5, I would rate it a 5. Private home. Lived with owner of home. Newer, beautiful location. Found on Craigslist.
I worked in the ER. department(s) in the hospital. The staff were great! Know your stuff! The patients are great. Lots of sepsis, spinal injurys, and homelessness. Be kind and maui will be kind to you. I can't say how much I loved it. Island fever is real, have your family visit! I stated in Lahaina area it was anazing going to the beach every day. You woek nights and slowly get moved to days as your there and gain senority of travelers. Best assignment. Hike everwhere you can and jump to other islands. 01/19/2017
Housing was approximately 30 mile(s) from the hospital. The name of the housing complex was 7527 State Route 154. Housing was located in city of Lahaina . On a scale from 1 to 5, I would rate it a 5. I felt safe but housing and car were a huge problem.Renting a car and apartments are truly difficult. If it is not full i heard the hospital has onsite housing for $$. But it is a short term option if not full. Get a travel buddy to go with you. Really helps!
I worked in the float pool department(s) in the hospital. I worked this contract from June-September 2015. This was by far the WORST hospital I have ever had the displeasure of working at in my entire career! Let me say that I LOVE, LOVE, LOVE the island of Maui. That part is clear. However, I would not send my dying dog to this hospital, let alone a human being. I personally suffered a moderate concussion and whiplash while out exploring one day and absolutely refused to go to the hospital, opting for an urgent care with an out-of-pocket cost, just to avoid going in there for a concussion and leaving without an appendix. That's how backwards and screwed up it is. This hospital is a mess and, quite frankly, shouldn't have been allowed to operate in the disgusting condition it was in. While I was there, the facility was experiencing bankruptcy with an active bidding war between Kaiser Permanente and HPH. Kaiser eventually won ownership and I believe the takeover has started this month (June 2016), which requires 24 week contracts now, given the expected mass exodus of their permanent staff. I would return to Maui for vacation, or possibly after the takeover when there are (hopefully) rules and policies and standards in effect. This hospital needed a change desperately while I was there and I hope, for the safety of patients, those changes have been made. 06/09/2016
Housing was approximately 3 mile(s) from the hospital. The name of the housing complex was private housing. Housing was located in city of Kahului. On a scale from 1 to 5, I would rate it a 2.
I worked in the Molokai East department(s) in the hospital. Maui was great... my best assignment so far. Check out Sansei Restaurant if you like sushi! 04/16/2008
Housing was approximately 20 mile(s) from the hospital. The name of the housing complex was multiple complexes used. Housing was located in city of Kihei. On a scale from 1 to 5, I would rate it a 4. I was housed in vacation rentals. I worked 5 1/2 months at Maui Memorial and was moved 3 times! That sucked....however all locations were beach front.
I worked in the PCU department(s) in the hospital. This is the ONLY hospital on Maui so getting an assignment there is a bonus already. Enjoyed working there because everything is laid back - island life. Technology is behind the times. Paper charting. Staff very friendly and receptive to travelers. Worked in Progressive Care Unit (Stepdown) but 80% of time patients are tele - 5:1 ratio. Great help though from core staff. Cafetaria opens only on days for day shift. Night shift - out of luck. Parking is outside. There is valet park too. Night shift much easier to park. Overall it's a great hospital - can't complain much cause just being here is great. Maui has so much to offer. Thinking of going back again. 12/31/2006
Housing was approximately 8 mile(s) from the hospital. The name of the housing complex was Kihei Resort. Housing was located in city of Kihei. On a scale from 1 to 5, I would rate it a 5. Housing is a challenge cause so many visitors here in Maui. I stayed at a condo - fully furnished with dishes, linens, tv, cable, washer/dryer across from a beach. Lived in Kihei - best place by far. Most of top ten Hawaiian beaches are located here. Maalaia is also another good place to stay but very scarce places to shop (most are in Kihei and Lahaina). You need to buy an island car - renting is pricey!
Return to top of page
---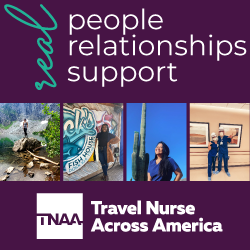 Click here for advertising info