Travel Nursing Hospital Ranking Results
Each ranking will be averaged and updated on a continual basis. The highest score for a hospital is 100.

Feel free to rank any hospital. You are not limited to the ones below.
Travel Nursing Hospital Review of: Sutter Delta Medical Center
Score
(all time)
Score
(within 1 year)
1. Friendliness and acceptance of travelers by staff
3
2. How open are they to allowing you to expand your skills while traveling?
3.2
3. Hospital Technology
3.2
4. Location (A nice area to live)
2.5
5. Cafeteria food
2.2
6. Parking
3.8
7. Physical layout of hospital effecient
3.8
8. Hospital appeal (looks)
3.5
9. Hospital orientation geared toward travelers?
3.2
10. Simplicity being initiated into the system (Do you have to do lots of unneccessary paperwork, drug testing, criminal background checks, etc. in addition to what the agency requires before you can start working?)
2.5
11. Reputation of the hospital
3
12. How nice are the doctors to staff
2.8
13. Friendliness of staffing office
3.2
14. Happy with the work scheduling procedure?
3
15. How efficient is their system so you can get your job done?
2
16. Adequacy of their nurse to patient ratio
3.5
17. How well staffed are they
3
18. How happy were you with your workload?
2.5
19. Staff morale (overall)
2.5
20. To what extent would you recommend this hospital to other travelers?
2.5
Total Score (number or rankings)
58.9(4)
(0)
I worked in the Emergency department(s) in the hospital. The patient population is not the healthiest. Lots of transients. Some of the docs are difficult to deal with personality-wise. The worst part of this place is that you have to call every ancillary department to do their job. If a doctor puts in for a CT or US or X-ray or vascular study, you had to call them or it will never get done and you personally had to transfer them to said dept. also, all report is bedside report so you took your patients to every floor and gave the floor nurse bedside report. Of course 20 mins later when you eventually get back down to the Er, you've fallen behind on the patients that you had and yes, you have an ambulance team waiting for you with a patient to be triaged. There is no pharmacist at night so the insulin drip or bicarb drip will be mixed by you. I've had to mix lidocaine with epi for docs to use for lac repair because there was none in the ED. Because there was no pharmacists night, if a medication was not in the ED Pyxis, you had to call the nursing supervisor to do a hospital search delaying administration of the medication. The staff is awesome, it's the best part of the place. You get lots of breaks for an ER, two 30min breaks and a 15 min one. I would go back for more money not with the chicken change I was getting. 08/16/2018
Housing was approximately 2 mile(s) from the hospital. The name of the housing complex was Found my own housing. Housing was located in city of Antioch. On a scale from 1 to 5, I would rate it a 1. For housing, live in BRENTWOOD or OAKLEY. Do not live in Antioch or pittsburg
I worked in the Float department(s) in the hospital. Horrible place to work. Unsafe assignments with lack of help from staff or management. Seen many unsafe events, including multiple pressure ulcers and med errors. Hospital currently under audit by state. Would NOT recommend. 12/08/2017
Housing was approximately 38 mile(s) from the hospital. The name of the housing complex was Airbnb. Housing was located in city of Oakland. On a scale from 1 to 5, I would rate it a 2. Used stipend housing, did not take housing from agency.
I worked in the Float Pool department(s) in the hospital. Small community hospital located in ghetto. Patient population consists mostly of homeless drug abusers who present with scabies and drug-seeking borderline personalities. Lots of "ETOH'ers" withdrawing and incontinent, confused folk from the nursing home with whiny, needy family members who show up mostly to complain about YOU, the nurse, who can't be in 3 places at once. Oh btw, there isn't a CNA so you will be ca.lled for and when the docs round? You will be expected to DROP EVERYTHING to fetch them a pair of gloves, hold their hand while they change a dressing and GOD FORBID you fail to remember something really critical because you were so BUSY, so Bogged Down with Minutiae.....stay away from this hospital!! 02/27/2015
Housing was approximately 6 mile(s) from the hospital. The name of the housing complex was Mosaid. Housing was located in city of Pittsburg. On a scale from 1 to 5, I would rate it a 3. Housing was fine
This is my first travel assignment. I work L&D and the staff is great. You are treated just like family. The staffing ratio is usually 1:1 and then you assume the baby once it is born. The charting is paper and very simple. The docs are great. I lucked out for a first time assignment.
I worked in the labor and delivery department(s) in the hospital. Housing was approximately 20 mile(s) from the hospital. The name of the housing complex was Extended Stay . Housing was located in city of Pleasant Hill. On a scale from 1 to 5, I would rate it a 2. The Extended Stay Hotel is clean and nice and quiet for the most part. They allow pets. There is a laundry/vending area. There is a kitchenette in each room, a Tv, bed, computer desk, small table, and a reclining chair. There is air and heat that you control. You get towels and are able to exchange them with no charge if you stay longer than seven days. There is also internet access for your wireless computer. It is too far from my hospital as I have to take the freeway and take several exits. Easy to get lost.
Return to top of page
---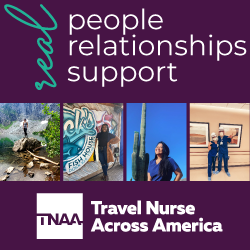 Click here for advertising info