Travel Nursing Agency Ranking Results
Each ranking is averaged and updated on a continual basis. The highest score for an agency is 100.

Go back to travel nursing agency rankings.

Click here to view a list of over 300 agencies and their contact information.

Travel Nursing Company Review of: Anderson and Bates

Score
(all time)
Score
(within 1 year)
1. Knowledgeable
3.5
2. Friendly
3.4
3. Efficient
3.4
4. Honest
3.2
5. Pay rate
3.5
6. Paycheck accuracy
3.7
7. Housing
2.9
8. Benefits
2.1
9. Supportive
3.1
10. Assignment selection available
2.9
11. Individualized
3.2
12. Insurance plan
1.8
13. Reliable
3.4
14. Accessible
3.2
15. Reputable
3.4
16. Accommodating
3.3
17. Professional
3.2
18. Paycheck arrival time
3.8
19. Chances you will recommend this agency
3.4
20. Chances you will work with them again
3.3
Total Score (number or rankings)
63.7(11)
(0)
They have many jobs, pay rate seems standard BUT family insurance is way to expensive and coverage is horrible. My recruiter was great but clinical support was poor. I was scheduled for 5 12 hour night shifts in a row and was told by clinical support that I didn't have a choice because I had asked for time off in the contract and If I said anything to the manager then she could cancel my contract for not being available for the unit. All reimbursements had to cleared prior to contract signing. My biggest complaint is the lack of clinical support and the horrible health insurance coverage with outrageous rates 04/02/2014
AB Staffing Solutions has been extraordinary in guidance, support, and follow-up.They are approachable and professional. Glad to be part of this amazing organization. 07/24/2013
Have worked for 3 years with AB - From the first travel assignment, they have been very helpful, easy to contact, calls returned quickly, and pay on time. If any problems occur, which can happen with any company whether travel or not, they are quickly fixed. Working on Indian Reservations, housing is limited, and not five-star quality, but the opportunity to work in a rural setting is a rewarding experience. 05/20/2013
Good company. 10/28/2012
Did 6 months in Shiprock I worked ave 60 hr weeks I was put in a trailer with stains on carpet, floor tiles loose, and yard with garbage in it. Took three days to clean when left cleaned carpet by professinal cleaners still some stains that wasnt mine they kept 600 of last pay and wont give me recites, would never travel with them again 06/24/2008
I started an assignment with ab staffing on june 2, 2008. I arrived in Farmington, NM on Saturday, March 31st along with another traveler that I met that was on the same flight. When I arrived in Farmington my housing was not available. I road around for 3 hours trying to contact my recruiter and the realtor, who supposedly had the keys to the apartment. Finally got in contact with the realtor, who informed me that I would not receive the keys to the apartment because it was not available for occupancy. Finally, I got a room in one of the hotels here. Today, Sunday 6/1/08, I finally got access to the apartment and WHAT A MESS. The apartment was filthy and everything (furniture etc.) in it is filthy. Last but not least, there is also a gas leak. I called my recruiter and gave him an ear full. He now advises me to stay at the hotel, but I feel that he is definitely not trustworthy. Also, they will tell you that the hospital in Shiprock is 20 minutes away from Farmington, not true, its at least a 45 minute drive. So, for any nurse out there, please avoid working with Anderson & Bates Staffing. Oh, by the way, the traveler that I met on the way out here, has been housed in a run down, filthy trailer!!! 06/01/2008
This agency kept my paycheck and cancelled my contract with no details and gave me 2 hours with the sheriff at my housing in which I paid for according to my paystub in which they kept the entire amount. Would NEVER recommend them to my worst enemy!!! 05/29/2008
Housing options minimal in areas this company staffs. Mostly offers assignments in the Southwest, at IHS facilities. 09/02/2007
The only complaint I have with this agency is the lack of benefits and the health insurance isn't very good.
Return to top of page
---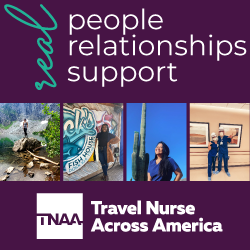 Click here for advertising info