Travel Nursing Agency Ranking Results
Each ranking is averaged and updated on a continual basis. The highest score for an agency is 100.

Go back to travel nursing agency rankings.

Click here to view a list of over 300 agencies and their contact information.

Travel Nursing Company Review of: Response 1 medical staffing

Score
(all time)
Score
(within 1 year)
1. Knowledgeable
4.7
2. Friendly
5
3. Efficient
4.8
4. Honest
4.9
5. Pay rate
4.8
6. Paycheck accuracy
4.8
7. Housing
4.4
8. Benefits
4.4
9. Supportive
4.9
10. Assignment selection available
4.1
11. Individualized
4.8
12. Insurance plan
4.3
13. Reliable
4.7
14. Accessible
4.7
15. Reputable
4.9
16. Accommodating
5
17. Professional
5
18. Paycheck arrival time
4.8
19. Chances you will recommend this agency
4.9
20. Chances you will work with them again
5
Total Score (number or rankings)
94.9(10)
(0)
Love them! 12/02/2017
I did not use their housing, insurance nor benefits. They provided a car for my assignment. My initial recruiter was very helpful making arrangements and accommodations for the assignment, however, she ?took a leave from the company without informing me, thus was waiting for a second recruiter to contact me while on assignment. I will use them again when travelling in the future. 05/25/2016
I love Response 1! I have researched several other travel companies, but have not used any but Response 1. My travel experience has been limited to California for now, but that's perfect since this company only places there. I have the best recruiter, always super helpful & not pushy like some agencies can be. She is always available for contact & has made my travel experience the best it could be! I did not use the conpany's housing and benefits so I rated neutral in that aspect but everything else has been excellent! I am always trying to recruit my fellow nurses to travel & recommend this company every time! Thanks for all you do! 07/09/2015
Small company in Northern California. Outstanding service and commitment to their travelers. If I ever encountered an issue at any time of the day or night someone was always there to answer my phone call. Very knowledgeable, friendly and will bend over backwards to help you in any way shape or form. I turned down offers from other companies making more money because I loved the personal attention I received from the staff. To them you are a friend not just someone working for them. They have contracts available all over California and even have access to Las Vegas and parts of Nevada. More recently they have joined with another company and expanded East. 07/09/2015
Worked for other companies but this one works had to meet my needs. 07/09/2015
I worked for this company for 6 years and traveled across the country every summer with them. I live on the east coast and traveled to the west coast. Never once was I disappointed. They by far offer the best housing, beneifits, pay , and lots of TLC. I have been out of traveling circuit for a few years and still reccomend them to lots of nurses. 09/14/2013
Excellent all around group. You can always count on Response 1. 02/13/2013
A small Northern California Agency, friendly staff are easy to get in touch with. Great pay rates, flexible benefits. The only company I would trust without getting it in writing first. Limited assignment choices but great if you want to work the West Coast. 01/09/2013
Good team in, consistent in communication - they're expanding their business to other states too - great pay, good benefits, great housing too! 06/08/2007
This company was nothing but great! Selection of jobs inside the state of California is a 5! BUT... they only do California. They gave me a personal package that worked for me. Spent a lot of time asking for different things. They were very flexible and made it work for us!
Return to top of page
---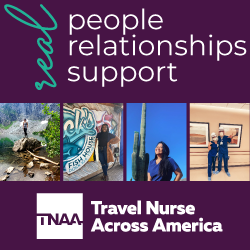 Click here for advertising info