Travel Nursing Hospital Ranking Results
Each ranking will be averaged and updated on a continual basis. The highest score for a hospital is 100.

Feel free to rank any hospital. You are not limited to the ones below.
Travel Nursing Hospital Review of: LSU-SHC
Score
(all time)
Score
(within 1 year)
1. Friendliness and acceptance of travelers by staff
3.8
2. How open are they to allowing you to expand your skills while traveling?
15.4
3. Hospital Technology
2.8
4. Location (A nice area to live)
3
5. Cafeteria food
3
6. Parking
2.2
7. Physical layout of hospital effecient
2.2
8. Hospital appeal (looks)
2
9. Hospital orientation geared toward travelers?
3
10. Simplicity being initiated into the system (Do you have to do lots of unneccessary paperwork, drug testing, criminal background checks, etc. in addition to what the agency requires before you can start working?)
2.4
11. Reputation of the hospital
3
12. How nice are the doctors to staff
4
13. Friendliness of staffing office
3.6
14. Happy with the work scheduling procedure?
3
15. How efficient is their system so you can get your job done?
2.4
16. Adequacy of their nurse to patient ratio
2.6
17. How well staffed are they
2.4
18. How happy were you with your workload?
3
19. Staff morale (overall)
2.2
20. To what extent would you recommend this hospital to other travelers?
2.4
Total Score (number or rankings)
68.4(5)
(0)
I worked in the Respiratory therapy department(s) in the hospital. Worst hospital I've worked at. Very outdated and poorly laid out. Needs seriously remodeling. The ICUs are in the old pediatric ward and are not made to accommodate ICU patients. The entire facility has a "eh, that's good enough" attitude. Best practice protocol is definitely not something they care about. Elevators are unreliable and parking is a disaster. 09/25/2020
Housing was approximately 8 mile(s) from the hospital. The name of the housing complex was Na. Housing was located in city of Bossier . On a scale from 1 to 5, I would rate it a 2. Housing can be difficult to find
I worked in the telemetry department(s) in the hospital. LSU was recently taken over by the Ochsner system which will hopefully lead to more improvements to the facility and technology. The facility is run-down, the rooms on this unit were double-occupancy and a tight fit. The wall mounted computers were often in rough shape, though they did purchase mobile units (but only 3) which made things a little better. Night shift could use one of the parking lots out back, but day shift had to park 1.5 miles away and take a shuttle to the hospital. Parking passes were free and the lots near the hospital were well-lit. As a teaching hospital for the LSU-S medical school, most higher level tasks were delegated to interns. I was shocked that nurses on the tele unit couldn't push PRN IV Hydralazine or other cardiac drugs, the MD had to be called. When I initially arrived, the vital signs machines didn't have O2 sat probes. You either had to borrow someone's personal device or call respiratory, which I found unbelievable on a cardiac floor. This was upgraded when they purchased new vitals machines. The staffing/scheduling was the best part. They are in such desperate need that they let travelers sign up for a ton of overtime. Lots of people would work 8 or 9 day stretches, then go home to Texas/Arkansas for a week. They were flexible about time off, all you had to do was ask. Ratios were a strict 5-patient limit, day and night shift. I found my charge nurses helpful when trying to triage sicker patients and most of my patients were appropriate for the level of care. The ED admits anyone with a chest pain complaint, which meant a lot of homeless and prisoner patients on the tele floor. The length of stay was also way longer than I'd seen other places, I think because it was a teaching hospital. Lots of times there were patients still on the floor that really could have been discharged. Shreveport is an ok area. The downtown is kind of empty except for the casinos and a few good restaurants. The crime here is very real, so it's not the kind of city to wander on your own. 12/09/2019
Housing was approximately 1 mile(s) from the hospital. The name of the housing complex was Fairfield Oaks Condos. Housing was located in city of Shreveport. On a scale from 1 to 5, I would rate it a 3. I went through Carol at Corporate River Housing and was very pleased with the experience and price for a furnished condo.
I worked in the BMT department(s) in the hospital. None 11/12/2008
Housing was approximately na mile(s) from the hospital. The name of the housing complex was na. Housing was located in city of na. On a scale from 1 to 5, I would rate it a 1. na
LSU Shreveport(trauma 1 )is the only hospital that I had to take and pass drug calculation/dispensation test and a basic Telemetry test to work there. I had a week of orientation.Telemetry/MS is my specialty. I was very unhappy with the parking.The staff treated me OK but you had to prove yourself.The Shreveport area in general, is nice with of few casinos,night clubs, and riverfront activities(very nice).I love the area- the hospital is too busy.
I worked in Telemetery. LSU is like any other state hospital, short-staffed and underpaid but the people do welcome travelers help and are friendly to a certain extent. Because I know the hosptial routine, the only reason I would not go back is the nurse to pt ratio is 8:1 for a nurse working nights :(

Other than that... after all we are there for the patient and as flexible as I am it was a workhouse! I had my own housing 50 miles away.
Return to top of page
---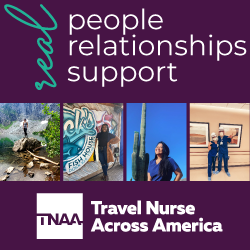 Click here for advertising info