Travel Nursing Agency Ranking Results
Each ranking is averaged and updated on a continual basis. The highest score for an agency is 100.

Go back to travel nursing agency rankings.

Click here to view a list of over 300 agencies and their contact information.

Travel Nursing Company Review of: Health Providers Choice

Score
(all time)
Score
(within 1 year)
1. Knowledgeable
3.8
2. Friendly
3.8
3. Efficient
3.4
4. Honest
3.2
5. Pay rate
4.2
6. Paycheck accuracy
4.3
7. Housing
4.2
8. Benefits
3.8
9. Supportive
3.2
10. Assignment selection available
3
11. Individualized
3.4
12. Insurance plan
3.8
13. Reliable
3.5
14. Accessible
3.5
15. Reputable
3.6
16. Accommodating
3.5
17. Professional
3.2
18. Paycheck arrival time
4.3
19. Chances you will recommend this agency
3.1
20. Chances you will work with them again
2.9
Total Score (number or rankings)
71.7(12)
(0)
I have worked for several agencies. HPC is upfront about the bill rate, their percentage, the vendors they use. 06/27/2019
Lauren and Chelsea are amazing to work with!!! 10/13/2017
Good people to work for. They will go the extra mile. Benefits were very very expensive. 08/23/2017
VERY SATIFIED WITH THIS COMPANY IN EVERY WAY 11/11/2016
Make you feeling like family. Understanding and accommodating of needs. 09/20/2016
Please do not trust this company, they will lie to you just to get you to sign. 10/09/2013
I did two contracts with HPC. My recruiters were great and they are the ones who make the experience a good one. Jamie is still there and the other stayed home after maternity leave. 05/14/2013
owner rose has a hard time keeping recruiters I had 4 in one year, the others quit or were fired...put many staff nurses in dangerous hospitals and lied saying there were no other assignments available. 10/12/2012
My first travel assignment was with them. Drove 2,000 miles to a job, found out recruiter failed to have me drug tested which put my start date back a week. Checks hardly ever right, recruiter got let go and new recruiter failed to contact me to inform me of this. I could have renewed my contract with employer but because they failed to get back to me, my position had been filled with another traveler. 11/24/2007
Recruiter takes a looong time to return phone calls. Place in a hospital that is a dump after being told "It's a really nice place to work. You'll love it!" 06/18/2007
Great pay But, Nurse Recruiter are confused they say one thing and write something else. Call back take days to weeks,you must do alot of the leg work youeself.
Return to top of page
---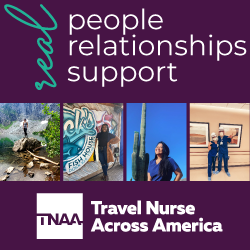 Click here for advertising info