Travel Nursing Hospital Ranking Results
Each ranking will be averaged and updated on a continual basis. The highest score for a hospital is 100.

Feel free to rank any hospital. You are not limited to the ones below.
Travel Nursing Hospital Review of: CHI St Alexius
Score
(all time)
Score
(within 1 year)
1. Friendliness and acceptance of travelers by staff
3.5
2. How open are they to allowing you to expand your skills while traveling?
2.5
3. Hospital Technology
2.5
4. Location (A nice area to live)
2.5
5. Cafeteria food
1.5
6. Parking
2.5
7. Physical layout of hospital effecient
2.5
8. Hospital appeal (looks)
2
9. Hospital orientation geared toward travelers?
2
10. Simplicity being initiated into the system (Do you have to do lots of unneccessary paperwork, drug testing, criminal background checks, etc. in addition to what the agency requires before you can start working?)
2
11. Reputation of the hospital
1
12. How nice are the doctors to staff
3.5
13. Friendliness of staffing office
3
14. Happy with the work scheduling procedure?
1
15. How efficient is their system so you can get your job done?
1
16. Adequacy of their nurse to patient ratio
3
17. How well staffed are they
1.5
18. How happy were you with your workload?
2.5
19. Staff morale (overall)
1.5
20. To what extent would you recommend this hospital to other travelers?
2
Total Score (number or rankings)
43.5(2)
(0)
I worked in the Emergency department(s) in the hospital. This is a small hospital. It is 21 beds. and a Level II trauma center. However, it doesn't get many true traumas. The criteria for calling a trauma is so broad, so they can keep their "trauma" status. There are weeks where they have no cardiothoracic surgeon or IR team available. So anything requiring those services will be immediately transferred. In the ER, they hire many locum doctors and travelers from out of town. Because it is such a small ER, you get to know the doctors pretty well. Most of them are very approachable and pleasant to work with. Many are new doctors right out of residency. The hospitalists are amazing! Very responsive when paged, and are constantly in the ER seeing admitted patients. There is another trauma center literally across the street. Many patients chose to go there instead. St. Alexius has gone down in their reputation since Sanford was built and since it was bought out by CHI. I was told, a few years ago, CHI bought St. Alexius and they cut a lot of staff for financial reasons. There is no full time day clerk and no clerk overnight, which means the nurses answer all of the phone calls, sit for 1:1 psych patients, page the doctors, specialists, and CT/xray, and do all of the paperwork. There are also no techs which means the nurses do EVERYTHING- IVs, transports, EKGs, clean rooms, sitters. Every patient that gets admitted is transported by the nurse regardless of acuity. That leaves only 1 or 2 nurses total on the unit. The ratio is usually 1:3-4. We were frequently short staffed on nights. There is no charge nurse. The triage nurse functions as the one "in charge" although there really isn't a special distinction.The staff were open and friendly toward travelers. They have been so short staffed that any help was appreciated. They do have BIG personalities. Having such a small amount of staff means there is a lot of drama that goes on between nurses. Also, there is a lot of pettiness that happens between the different floors and ER. All charts are audited and nurses are frequently written up for minor things or nothing wrong at all. The staff nurses are not happy with the new manager, their schedules, and new contracts. Scheduling was horrific. The manager retired mid-way through my assignment which meant the schedule errors she made weren't able to be easily fixed. Some weeks I was in overtime, and other weeks I was a shift or 2 short. I worked some 8 hour shifts and 4 hour shifts in order to get most of my hours in for the week. They allow travelers to pick up as many shifts as they want. At this hospital, they guarantee 72 hours per 2 weeks so the scheduling is based off of that policy. I was on this assignment in the winter, and there is not much to do. Everything interesting is a few hours away. Bismarck is very small compared to what I'm used to. Not many housing options. 03/11/2021
Housing was approximately 3 mile(s) from the hospital. The name of the housing complex was furnished finders. Housing was located in city of Bismarck. On a scale from 1 to 5, I would rate it a 5. I rented from furnished finders. 2BR 1 Bath duplex. Great homeowner! I lived down the road about 3 miles (6 min) from the hospital. It was on a main road.
I worked in the Surgical Services department(s) in the hospital. Level 2 trauma status yet they never seem to have any general cases scheduled. They do mostly total joint replacements. Ended up doing more cysto and GI procedures than actually scrubbing what I was brought on to do. 03/19/2020
Housing was approximately 9 mile(s) from the hospital. The name of the housing complex was Private. Housing was located in city of Bismarck . On a scale from 1 to 5, I would rate it a 4. Found a private residence. Hospital has housing available but they don't accept pets and they have crazy stipulations.
Return to top of page
---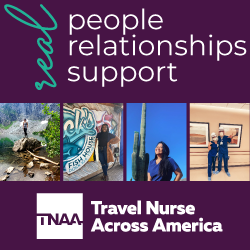 Click here for advertising info