Travel Nursing Agency Ranking Results
Each ranking is averaged and updated on a continual basis. The highest score for an agency is 100.

Go back to travel nursing agency rankings.

Click here to view a list of over 300 agencies and their contact information.

Travel Nursing Company Review of: Trustaff

Score
(all time)
Score
(within 1 year)
1. Knowledgeable
4.3
5.0
2. Friendly
4.5
5.0
3. Efficient
4.2
5.0
4. Honest
4.2
5.0
5. Pay rate
4.2
5.0
6. Paycheck accuracy
4.2
5.0
7. Housing
3.8
5.0
8. Benefits
3.7
5.0
9. Supportive
4.3
5.0
10. Assignment selection available
4.2
5.0
11. Individualized
4.3
5.0
12. Insurance plan
3.7
5.0
13. Reliable
4.2
5.0
14. Accessible
4.3
5.0
15. Reputable
4.3
5.0
16. Accommodating
4.2
5.0
17. Professional
4.3
5.0
18. Paycheck arrival time
4.4
5.0
19. Chances you will recommend this agency
4.2
5.0
20. Chances you will work with them again
4.2
5.0
Total Score (number or rankings)
83.7(302)
100.0(1)
I have worked for Trustaff for 12 years and have never had an issue with them. My recruiter is Pamela Thomayer the whole time and there is not enough good things to say about her and how she does her job. 12/16/2022
I've been working with my recruiter , Sidney Smith, and he is great. Would recommend him to anyone looking for a reliable recruiter for nurse traveling assignments! 10/27/2022
Sidney with trustaff is an amazing recruiter..very patient with me and helped me navigate through this as this is my very first time traveling as an RN 10/25/2022
My recruiter, Jared, is awesome but the compliance part of this company is a mess as is payroll. I have not received checks several times and often have issues with all of my compliance requirements as they never seem to know what is going out, or if they have received things. My recruiter is the reason I stay! 10/22/2022
Trustaff is Great. My recruiter Jared Hollis is the best!! 10/18/2022
Shout out to my recruiter(Jared Hollis) he's great contacts me on a regular basis and very personal. 10/18/2022
Big shout out to my recruiter Jared Hollis. He has truly made my experience traveling a great venture. Happy to work with them!! 10/17/2022
Love working with Jared Hollis! He is always available and helps out with everything I need, and is always extra patient when I vent! ? 10/17/2022
Fast, efficient, accommodating. 10/17/2022
My recruiter Jared Hollis is awesome!! Always responsive to questions and concerns timely and overall great to work with. I have been with Trustaff since starting travel nursing and it's been a great company as well. 10/17/2022
I am new to Trustaff nursing . My recruiter Jennifer Olsen has assisted me so much. Very quick and efficient in finding my contracts, very helpful with answering all questions, and quick to get me to the correct person I need to speak to. She is very accessible and I look forward to her being my new recruiter. Also Brandi Wilson with Trustaff Onboarding has gone above and beyond for making everything move so smooth and quickly. I am thankful for these two ladies for all their hard work and dedication. I have heard nothing but great things about Trustaff agency for years and now I finally get to reap the benefits of all that I have heard of. 5 Stars. A+, Check mark! 10/15/2022
My recruiter Jared Holllis is very helpful in addition to all the team effort. 09/30/2021
Great agency, even greater recruiter in person of Jared Hollis, always going over and above to make sure things work out. Quite knowledgeable too. 09/30/2021
Jared Hollis has been very friendly and helpful in so many ways. He gets the job done 09/29/2021
Jared has been wonderful! 09/29/2021
My friend and myself left our full time jobs to travel after Jennifer Olsen got a contract with Orlando Health Phillips Hosp SW. Initial start date was 09/20/21. Due to Trustaff lack of reliability and responsibility by not notifying me i needed to do lab work, then sending me to facilities with no resources to do the tests required, resulted in the contract pushed back to the 27th of sept 2021. I was notified yesterday that the facility pushed it back, once again because the results were not uploaded. Now i don't have a full time job, no benefits and no contract. Jennifer the recruiter stated that due to covid and too many nurses travelling everything is delayed, then dont try to recruit many nurses if Trustaff does not have the human resources to manage them. Nurses leave their full times jobs to go travel for Trustaff to mess around like this. My friend has a family and now he has to look for another job. This Company don't care about the nurses. 09/24/2021
Benjamin with Trustaff is the best!!! He always makes sure I am on the right track! He checks in with me weekly if not multiple times a week! He always responds in a timely manner and if he doesn't have an answer, he finds someone that does and gets back with me! I am so thankful to have such a great recruiter for my first travel nurse assignment!!! 08/09/2021
Topher is amazing!!!!! He never lets me down, my assignment always rub smoothly. He's hilarious and fun to talk to, always makes me laugh. I almost quit travel nursing as a whole because of a bad experience I had with a previous recruiter but Topher has greatly exceeded my expectations!! 07/23/2021
I have never had an issue with my recruiter, or Trustaff nursing. They always go above and beyond. It's nice not to worry about the nitty gritty aspect of traveling. I just want to go to work and come back to the family afterwards. I don't want to worry about the behind the details picture. Trustaff does all of that work excellently and makes it so I don't have any extra stress in my daily life. Highly recommend them to any traveler. 06/10/2021
When I initially started my travel nurse journey, I was communicating between six different recruiters with six different companies. My recruiter at Trustaff, Kyllee Miller, was quick, efficient and super responsive from the get go. I appreciated her honesty and knowledge regarding various travel assignments and she was able to get me a great first assignment. Kyllee continues to check in with me at least once a week to make sure I have everything I need while on assignment. I'm so grateful to her and to the trustaff family for this opportunity and look forward to many more travel nursing adventures! 06/07/2021
N/A 06/02/2021
Topher James is an excellent recruiter who has made my first steps into travel nursing an easier transition, while feeling supported by Topher and a great team! 05/25/2021
I've been with TruStaff since August of last year. I love my recruiter Topher James. He is great at his job and he's a good friend. Anything you need Topher's your guy. If you are interested in travel nursing, definitely hit up TruStaff and ask for Topher! 05/20/2021
I hardly do any of those reviews or recommendations but I can't let this one go unannounced. I have never done travel nursing. This is my first time and it has been the most amazing experience up to date due to a wonderful hard working recruiter. My recruiter Ryan Henry from TruStaff has ensured that I have this experience. Ryan has made sure since day 1 that I have always been taken care of and meticulously answered any of my questions in a very expedited manner. He truly cares for each and every TruStaff employee. I can tell he makes each individual travel nurse as his number one priority. His work ethic, professionalism, and helpfulness is outstanding. He also has very prompt and detailed communication with any question or concern. If you are looking to be a part of a travel nursing family then this is your sign. Ryan Henry will personally take care of you from the moment he meets you 05/20/2021
Benjamin Barrera is an amazing nurse recruiter. He is supportive, knowledgeable and reliable. He's always there for me when I need him and if I ever have an issue arise he always finds a way to make it right! 05/19/2021
Kyllee Miller was so quick answering my calls, so patient with solving all my problems during the application portion of my hire and always consistent in her voice as being understanding and caring 05/18/2021
I believe that travel expenses should be paid or compensated for. Gas mileage/Airfare. 05/17/2021
Trust add has been very organized and thorough. Kylee my recruiter has been very involved and attentive to all my needs as a travel nurse 05/17/2021
Benjamin with Trustaff is the best!!! He always makes sure I am on the right track! He checks in with me weekly if not multiple times a week! He always responds in a timely manner and if he doesn't have an answer, he finds someone that does and gets back with me! I am so thankful to have such a great recruiter for my first travel nurse assignment! 05/17/2021
I love my recruiter 03/29/2021
DAVID GOT ME SUBMITTED WITH PHONE INTERVIEW AND JOB OFFERED ALL IN LESS THAN AN HOUR. NEVER BEFORE HAS THAT HAPPENED 12/27/2018
This was my second assignment and my first assignment with Trustaff. I definitely learned a few things not to do when traveling. I had a gut feeling something was wrong before I left home, I have learned to now trust my feelings. As dumb as it sounds I left home (680 miles) without a signed contract, and was told we will get that signed later they need you to start Monday (this was Friday afternoon).I started the job that Monday and the facility was great. Every week I talked to my recruiter about my contract and he would say, I'll get it uploaded. A month into my contract my paycheck came and it was still wrong, this time 400.00 less than I was told it would be, although it had a 400.00 bonus on it for some hours I wasn't paid for. Due to all these fluctuations in pay and still lack of contract I called my recruiter, I told him this is not working, I would like to talk to your supervisor and get a new recruiter. My recruiter said no problem, I am going to have the Vice President call you. The Vice President (I later found out he was not Vice President)called me and this is where things got bad. This man started off professional and asked me what was going on, I started telling him calmly and he kept talking over me. I finally said nicely, could you please quit talking over me and let me finish? He told me go ahead and finish. I started explaining again and all of a sudden I could hear music in the background, he had put me on hold. He came back on the phone and began telling me everything my recruiter did for me, I explained to him I just wanted my contract finalized. My jaw dropped when he said, I think you're just one of those people that just can't be pleased no matter what anyone does for you. I said I don't think this is going to work (talking about the conversation) and he said you're right and hung up on me. A couple hours later a nursing liaison from the Ohio branch called me, she was very professional and after talking for a while asked if there was anything we could do to keep me working. I informed her at this point I cannot work for Trustaff, and that I wished I would of talked to her first and maybe it wouldn't have went this far. I then found the management hierarchy and found out the man I had been talking to was not Vice President, but did hold another title. I e-mailed both Presidents of the company and soon afterward received a e-mail from the actual Vice President. I talked to her and she was extremely helpful and made me feel as if she really did care. While this company didn't work for me, I don't believe it's a bad company. I think I just had a lot of poor communication with my recruiter, and he may have some type of issue with following through. Not many people need to hear this but there may be a few, don't leave home without a valid signed contract! 11/24/2018
I will never work for Trustaff again. The account manager for my last assignment dated the facility contract for 3 weeks prior to my contract dates leaving me without work the last 3 weeks of my contract. I did not learn of this "mistake" until 6 weeks into my contract.I was supposed to get a $1000 bonus on my last paycheck for the inconvenience of the managers mistake and the payroll department "forgot" to add the bonus. I am supposed to get the bonus this week but I am not holding my breath. I want my pay for the last 3 weeks of my contract because it was not my fault that the account manager made a serious "mistake" on the facility contract and cheated me out of 3 weeks work. This is a breach of contract on the part of Trustaff Nursing. 11/12/2018
if you miss the 36 hr mark even by 20 min they dock your per diem. doesnt matter if you busted your butt for 3 days or not or fulfilled your obligation they still take you housing money away like it is an hourly wage and its not meant to be that. and you know they still bill the facility for the whole time. just screwing over their nurses. i have worked for other companies and have never had this happen. I really dislike their sketchy ways. refuse to work for them another contract. 11/03/2018
Karen Hardy is awesome. As my recruiter, she made sure I understood everything about the travel world and she made my transition into my first travel assignment effortless. I will definitely work with Karen and Trustaff again. 08/09/2018
Trustaff what can I say, a great company to work for the staff is A1, professional, friendly, accomendating. I'm grateful for having an opportunity to work for such a great company. David James your awesome. 05/23/2018
This company truly encompasses the ideal travel nurse position. They are courteous and accommodating. Also the pay is top notch amongst their competitors. Excellent opportunity for any nurse to grow, travel, and live the dream. 04/24/2018
I have been working wit Harry Wittenberg , Trusfaff since 2015. I am very satisfied with him and his company. very supportive and honest. I truly feel that I work with a great team. 02/26/2018
I've been employed with this agency for 2 years and my recruiter, Adam Donovan from the Ohio office is fantastic! The cons are assignment availability and that there have been some gaps between assignments and there is some lack of communication to the nurses from the benefits department to let them know what they have for PTO hours and when they are eligible the benefits in general. Overall, it has been a good experience working with them. 02/24/2018
My recruiter is David James based out of Florida. He has been an amazing Recruiter with a strong knowledge base and the ability to find me travel assignments that fit my needs. He is always available when I need him and Goes above and beyond to make me happy and comfortable. I have nothing but good things to say about him and the agency itself. I will continue to work with trustaff for as long as I am a travel nurse. 02/19/2018
Worked with company and was happy with them. Would continue to work with them if it wasn't for housing. They used to go thru second company to setup housing, but no longer. They will work to find you housing but will not set it up. It is up to you the sign the lease, find furniture, arrange utilities if you want an apt. or you to find extended stay hotel. My recruiter Jennifer Z. was available and helpful. 02/07/2018
Harry Wittenberg worked hard for me and accomplished everything I asked of him. He was prompt and easy to get in contact with. 01/19/2018
Took a job after I was assured they provided housing. 2 weeks from contract signing until I started job. They did, then did not, then did, then did not provide housing. Changed 6 times in 2 weeks, leaving me on Wednesday before I was to start the job to find housing in an area devasted by wine country wildfires so housing was hard to come by & VERY expensive. Travelers Haven, their housing company NOT helpful. No response from them to emails or phone messages. 11/26/2017
worst agency, commits wage theft constantly 09/22/2017
Did not start as per scheduled date on contract. Started a week later and they would not reimburse for housing. Hospital called me off more than allowed per contract and Trustaff would not honor the contract and pay me for shifts called off but was told they would. Wanted me to sign a new contract with them since hospital was not going to pay gauranteed hours. 08/25/2017
My recruiter, Karen Hardy, has always placed my needs first. 07/07/2017
I work with Karen Hardy at Trustaff per a friend's recommendation and have been beyond pleased. She worked hard to find me a job I wanted and to get me the pay I wanted. She's been accessible, knowledgeable, and honest every step of the way! I would recommend Karen and the Trustaff team to any friend! 07/06/2017
Great if there are no issues. Trustaff refused to pay for agreed orientation pay and did not. Housing company (TravelHaven) contracted, but gets kickbacks. Had issues with the housing company not paying rental and almost evicted. Emails to agency and housing ignored. I refused to pay housing until losses resolved. Trustaff's response was to threaten to hold my paychecks until I signed an agreement to have them deduct from my contract. How do I know they have a special relationship? I accidentally got an email sent by Steve to TravelHaven implying all this. I'm owed about 3K for this fiasco. Based on this info, an atty states I have the ability to file a class action lawsuit against both. 07/01/2017
A rocky start to my assignment (not Trustaff's fault) and they really kept on the hospital and ownership to get my contract started with all my requests! 06/21/2017
Trustaff definitely caters to the facilities moreso than their employees. I've had contracts with guaranteed hours or an agreed upon decent amount of hours the facility can cancel in low census situations, to find that Trustaff didn't seem to care when the facility wanted to exceed the agreed upon contract. I have also had experience in situations of extreme critical shortage where the load was consistently pressing the borderline of safe practice, and did not feel they adequately back their employees given any situation where licensure might be in jeopardy due to an situation that type environment might give rise to. 06/21/2017
Health insurance benefits are meager and costly 06/19/2017
They are the best!! Harry is the best recruiter!! 06/12/2017
They offer generous pay. I had excellent support from my recruiter and his assistant. 06/08/2017
Great company 05/23/2017
I can't say enough good things about Trustaff. I have been with them for almost 2 years. My paycheck is always correct and deposited into my checking account weekly. My recruiter, Heather Bors,always advocates for me. She is available 24/7, always returns my call and listens when I have questions or concerns. I have spoke with several other agencies and no one can match the pay and benefits of Trustaff. All of the staff of Trustaff are very open and honest about expectations vs reality. All in all it is a wonderful company to be apart of! 05/23/2017
I am in love with David James, my recruiter. He is a miracle worker. 05/08/2017
Great agency, haven't had a problem. 05/03/2017
There was a problem with my first agent, Yasmeen was happy to find an assignment for me and she has done an excellent job of being patient with helping me on my first travel assignment. 05/01/2017
Thank you Heather Bors and your team. My experience has been amazing!!! They are super supportive and responsive to questions and concerns. I will travel with y'all again. 04/18/2017
I can't stress enough how amazing this company is!! Aside from haveing true quality recruiters (mine especially aka Pamela Thomayer) they advocate for you in a way that we do for our patients. What I enjoy most about Trustaff is they take the time to educate you of how the breakdown of your pay housing and everything works. They're very open and honest about expectations vs reality. You do not feel like a number here and I respect the fact that when and if mistakes are made (because it can and does happen) they take responsibility and try to find a resolution. All in all though it is a wonderful company to be apart of! 04/17/2017
I have worked with several different companies and trustaff has always been up in pay and location. My recruiter, Emily Carey, is the best and I have recommended this company and recruiter to many fellow employees looking to get into the travel Nurse business. 04/14/2017
I absolutely hands down love trustaff. My recruiter Dennis Fordyce has always kept me going. He is available anytime I need him. I will always travel with trustaff 04/14/2017
Ryan my recruiter is awesome! 04/13/2017
I have nothing but good things to say about Trustaff. The company is great! They are on top of anything I need. Good about giving me reimbursements for certain things, offering competitive pay on contracts, 04/12/2017
I won't work with another agency. My recruiter Pamela Thomayer is amazing and I won't work with anyone else. She is always available or gets back to me in a timely manner. She is the best recruiter I have ever worked with. 04/11/2017
The Trustaff crew were very professional! Lorna was especially appreciated because she took the time to communicate with me as much as I needed! She never rushed me off the phone and I felt she was genuinely concerned about my experience at a travel assignment. 04/10/2017
TruStaff is an excellent agency to work for. I always have a higher rate of pay than other travelers, my recruiter, Emily, always gets me a position in the state I want to work in at the time I There isn't a lot of hassle and too many phone calls or waiting. TruStaff has been great to me, my daughter and my dog these last 2 years and I plan on continuing to work with them on this journey. 04/09/2017
My recruiter is Karen and she has made the transition to becoming a traveler easy! Love traveling with Trustaff and will continue to do so. 04/09/2017
Anyone needing a great recruiter should look up Anthony at Trustaff. He is extremely. I would recommend this company to anyone that is needing a change. Amanda 04/08/2017
I worked with many travel agancy but always returned to Trustaff. Trustaff has better pay and job oppertunity. Pays based on what you worked and never issue around pay ,is easy system yet organized . My requirter :Antony Tran is super and very supportive. Trustaff dose not use miser calculation of some of d agancy on pay which set me off. It has issue with its health insurance which hopefully will be resolved 04/07/2017
Anthony Tran is an amazing recruiter! He is a really hard worker and trustworthy 04/07/2017
My recruiter, Brendan is amazing . He is very knowledgeable and helpful. I get calls from him and his assistants about every two weeks just to check up on me. Trustaff has many opportunities in every state and I'm very happy with the company 04/07/2017
Good company. Staff is friendly and helpful. 04/06/2017
My recruiter Anthony tran is amazingly helpful, supportive and always available. 04/06/2017
Anthony Tran has been a great recruiter! He is always very helpful and supportive. 04/06/2017
I have spoken to and negotiated with many travel companies, and although Trustaff may not have the best benefits or insurance package, they do have the best recruiter in the business. I love working with Tracey, and no matter how many companies or recruiters I do business with, she will always be my first recommendation to fellow nurses who travel or are interested in traveling. 04/06/2017
Trustaff has a great team who provide good services for each assignment of mine. 04/06/2017
Best agency so far I worked with best recruiter! 04/03/2017
Great agency to work for I'm really enjoying my time with Trustaff 04/03/2017
Love Trustaff! And my recruiter. They are very on top of things from pre employment testing for a new assignment to the process of finishing an assignment. They have tons of assignments all over the nation. Very efficient and easy to work with! 04/03/2017
Karen Hardy at Trustaff was really easy to work with, contacted me at least weekly during assignment and even after . Great experience 03/30/2017
Trustaff agency has been wonderful to me! My recruiter is Nick Oury he has been honest and upfront with me from day 1! He is more like family to me. he's there for every high and low that comes with traveling and being away from home. I honestly do not think I could have made a better decision!! 03/29/2017
THEY HAVE BEEN A GREAT AGENCY TO WORK FOR. MY RECRUITER MARCIA MAKES ME FEEL LIKE FAMILY. THEY REALLY DO CARE ABOUT YOU. 03/29/2017
I have nothing but good and positive things to say about Trustaff. They go out of their way to work for me and get me where I want to be. The staff is friendly and supportive. I never have issues with pay checks or anything and the benefits are definitely a plus. 03/27/2017
My recruiter makes working for Trustaff the best! 03/27/2017
Hard to rank housing since I find my own, also, I have my own health insurance. Good reliable, dependable company. I love Marcia! 03/27/2017
Best rates! Nicest people! Always looking out for me! 03/27/2017
Trustaff has looked out for me during my travel assignments and my nurse recruiter Harry always has my best interests in mind! 02/05/2017
David James is the recruiter I worked with and he was exceptional. I spoke with him one week and by the next week I had an offer in the state no other recruiter could get me in. I had a couple of bumps in the road getting everything needed to get started on my assignment but he came thru without hesitation. Im not 7 weeks into the assignment and love it! Thank you David. Sorry for all the obstacles you had to endure for me. Just know it is truly appreciated. 02/01/2017
NA 01/18/2017
Yasmeen has been a pleasure to work with. Trustaff is fast, efficient, and accommodating. 01/12/2017
I have really enjoyed working with Harry Wittenberg. He has been awesome! 01/01/2017
I have a wonderful recuiter named Heather Bros who has gone far above her job for me. she is always assessable and very helpful. 12/09/2016
If you want a company that makes big promises, but fails to deliver then this is your company. Every paycheck was incorrect (if I got paid at all). The week they chose not to pay me ended up with me having to jump through ropes to get paid. Their so called compliance person knew NOTHING about the upcoming assignment. I had to call the facility directly to find out about certain forms that needed completed. Worse experience EVER! 12/02/2016
I had an Absolutely horrible experience with Trustaff. My first paycheck did not go into my bank account related to a Trustaff employee, Jennifer's, error and when I spoke to her she was extremely rude. I then spoke to her boss Steve H. whom was also extremely rude. He refused to resolve their error and refused to pay me that day. He offered me an "advance" of $500 and told me to deal with payroll on Monday. He gave me the "advance" of $500. He asked me if I was happy and I told him NO I want my paycheck today and he said to me "Do you want the $500 or not?" I asked him if he was kidding and if he was this rude to all of his travel nurses. When I finally received my pay 6 days later they took out the $500 advancement from my pay. They then proceeded to take the "$500 advance" from 3 consecutive paychecks after they had taken it back already before the matter was resolved. When I spoke to them regarding these issues they treated me a if it were my fault and I was bothering them. Again extremely rude. My paycheck was always 400$ to $600 less every paycheck than the amount that I was quoted per my recruiter, Becky. Finally, my last 3 paychecks were corrected when I finally politely mentioned lawyers would be getting involved. I used the company housing and found out from the Extended Stay America that Trustaff was taking $100 extra from my bank account weekly to pay for the housing and when I confronted them on this matter they told me that this covered their costs in providing my housing. I stopped using them and realized 3 weeks later that Trustaff was continuing to take close to $500 from my bank account weekly for those 3 weeks that I had already paid for not using Trustaff housing. I finally received a refund from Trustaff for an amount less than what they had stollen from my bank account for a total of only a little more than $800 and only after once again mentioning that I would involving lawyers. Trustaff and it's employees are crooked and rude. I was forced to complete my assignment since I didn't want to place the hospital in a bad place needing a nurse. I ended my contract frustrated and really I felt that they are an abusive and corrupt company. Travel Nurses....Do not work for Trustaff!!! 11/10/2016
Loved working with Heather and Chris, my recruitment team! They were responsive and kept me informed. I never had trouble with paychecks not being deposited on time. They didn't handle housing but that was fine with me as I was always able to secure housing on my own. I would love to work with them again. I have gone back to permanent work at my hold hospital, but would recommend them to anyone looking for a friendly, professional and responsive recruiter. 11/07/2016
This is my first travel assignment and I have got to say that I really hit it lucky with this agency. Worked with another agency and realized that they did not have my best interests in mind. Have found that my recruiters Harry and Frank have been so attentive to my questions and concerns. I would recommend this agency to any of my colleagues. From the very first conversation they took their time in explaining all the details and any time I had a question I could always count on getting a call back that day. I believe that they love their job as much as I do my profession and have made it possible to do what I love and get paid quite well for it. Thank you!! 10/26/2016
This is my first time as a travel nurse but so far this company is excellent. 10/22/2016
1st time traveler here! Harry is my recruiter and walked me through each process very patiently. He has been incredibly thorough and understanding with me. Great pay, great location! After talking with other traveling nurses, I have realized how lucky I am to be with Harry and TruStaff! I would and will recommend them to any nurse considering traveling! 09/14/2016
I have to say a special appreciation to Harry Wittenberg for the Excellent job he did in getting me placed. I believe he went above and beyond his call to kind and persistent. Thank you. 09/08/2016
My recruiter, David James, has helped me tremendously. Very quick to answer questions and explain processes. I'd recommend using Trustaff to anyone. 07/29/2016
My experience with Trustaff has been wonderful. My recruiters Katie and Cindy are both great to work with. I can always count on both of them for whatever I may need. 07/25/2016
The team at Trustaff has exceeded my expectations for my first travel assignment. My agent Harry Wittenberg is always available to me anytime of time. He has always been honest with me and upfront with me. I can't wait to see where my next adventure will be with this agency. 07/22/2016
I was very nervous when i decided to try and attempt to enter into the travel industry. Trustaff took very good care of me. Karen my recruiter basically held my hand and guided me through the entire process. I have had a great experience and i recommend her and the company to everyone who is looking in to being a travel RN. 07/03/2016
Great Recruiter to work with for starting out as a traveler from a permanent position of over 18 years!! 06/19/2016
Trustaff was super aggressive and didn't really care about the traveler as much as their contract with a hospital. Tried to hold back our completion bonus for some "technicality". Wasn't upfront and honest at times. Very pushy recruiters, all of them I worked with. 06/15/2016
Sara joseph from trust staff has been a delight to work with. she is always available to reach with my questions and concerns. 06/15/2016
Emily Carey is my recruiter at Trustaff. I love working with her and trust her completely! 06/14/2016
They are very friendly and easy to work with 06/06/2016
I've been with Trustaff for two years. Paycheck are always on time, never had a discrepancy. Jobs always available. My recruiters Steven J and Marcia B always keep in contact with me via phone or email. Checking to see if there's anything I need. One time I had a problem with housing. They didn't deduct a week for the hotel out of my check. Ever since then I've been finding my own housing. The insurance is a little high, but at least its offered. I will seek other insurance next enrollment. Other than that, I'm happy with Trustaff. 06/02/2016
Have enjoyed my stay with Trustaff, Special thanks to Sarah Joseph 05/24/2016
Being someone that tends to stay within my comfort zone, I had many reservations about pursuing travel nursing. I was put in contact with a recruiter, Katie Preston, to have my questions answered. Katie went above and beyond to ensure that all my concerns were addressed and that the transition would be as seamless as possible. I am now on my 4th travel assignment with TruStaff and couldn't be anymore pleased with my decision. I have grown both personally and professionally through my endeavors and I have Katie and her team to thank for that. Without all of their encouragement and hard work behind the scenes, I would not be where I am today. I recommended TruStaff (esp Katie Preston) with every part of me! 05/24/2016
My recruiter Emily Carey with Trustaff is awesome. She got me my first travel assignment in an area that I wanted with the start date that I wanted. When I showed up for orientation there were nurses with other agencies who didn't even know what color scrubs we needed or where orientation was happening. I had all my orientation info well in advance. My paycheck is alway accurate and goes in on time even when I turned in my sheets late by mistake. 05/23/2016
Emily Carey is a wonderful recuiter. She always works very hard to meet my request. Everyone I have spoken with have been very helpful n and meets the needs of their staff. 05/23/2016
I know travelers who change agencies multiple times. Every time I look into other agencies I always end up back at Trustaff. They meet every need I have and when listing the pros/cons of trustaff against other agencies Trustaff always comes out ahead. Katie Preston is my recruiter and has dealt with my newbie traveler anxiety and eased me into traveling with such care and now I have been traveling for 3 years and she has never let me down. --Brooke 05/20/2016
If you are thinking about taking a travel assignment especially for the first time please look at tree staff… my recruiter… Tracey Calise was wonderful… She was always there when I needed her, my pay was always accurate and very competitive… And my assignments went without a hitch. You could do much worse out there but trust me this company is fantastic and I highly recommend giving them a try. If you are still on the fence about traveling as a nurse give Tracey a call you won't be disappointed. 05/19/2016
I have worked several assignments with Trustaff and my experience has been phenomenal! My recruiter Katie Preston is honest, trustworthy, dependable and works hard to find the assignment that is the perfect fit for me! 05/19/2016
I work with Katie Preston from Trustaff. I've been with her for almost 2 years now because she has been phenomenal and trustworthy. Trustaff has great benefits and I've always be paid on time in the right amount. 05/19/2016
I LOVE travel nursing with Trustaff!! The entire staff has been very Professional,supportive and friendly. My recruiter, Cindy Hunter is the absolute BEST!! She is very knowledgeable about the travel contracts and ALWAYS fights to get me TOP dollar on each of my assignments! She is always accessible to assist me with my questions and concerns regarding my next assignment. I love how easy it is now to submit my time sheets now online and have never had any trouble with paycheck accuracy. I would also like to recognize the support staff team, Katie Preston, Tricia Ball, Allison Khan, Stacey Lowe and Becky Cox, all have been extremely efficient in their duties!! I have worked with Trustaff for a total of 7 years now, and ALWAYS regret my decision to try another company to land a certain hospital or assignment. I would and have recommended Trustaff to my friends and co-workers and look forward to traveling many more years with Trustaff!! 05/19/2016
Absolutely LOVE Trust afford and my team!!!! 05/19/2016
Katie preston is awesome 05/18/2016
I've been with Trustaff since 2007 and Cindy Hunter is the BEST recruiter ever! My husband and I travel together in a motorhome as he does contract work as well. She always goes out of her way to see that I have the best paying jobs and that my job location is near my husband so we can always be together! She's not just my recruiter, she's my friend as well, I feel like Cindy and her team at Trustaff are genuinely concerned about me and my family. 05/18/2016
Trustaff traveling nursing company composed of recruiters, who make you feel like family. As an experienced travel nurse knows, when away from your family, having that extra support can get through, tough days and assignments. Also, great pay helps! Weekly take home is one of the highest of all travel companies! 05/18/2016
My recruiter Cindy Hunter has been so very nice and supportive. 05/18/2016
My recruiter Cindy Hunter has been so very nice and supportive. 05/18/2016
I have been traveling with Trustaff for 5 years and wouldn't change it. I have been contacted by other companies but refuse to leave Trustaff and my awesome recruiter Katie P. She is always there when I have any issues or even if I just need to talk. Love her and this company and wouldn't change for the world. 05/18/2016
Have tried other agencies but always return to Trustaff. Very employee friendly and work hard for them. 05/18/2016
Love trustaff and my recruiter Katie Preston! They are very good to their nurses and very supportive! 05/18/2016
My agent Katie Preston is awesome. She has the most loving and caring personality. She has really helped me to get through some tough times with some assignments. She's always a phone call away when I need her and she is very patient! 05/18/2016
Katie P is absolutely amazing. That girl is always on it! She is very knowledgable, efficient, honest and so humble. Always going above and beyond to make sure my assignment meets my needs and she never settles. Such an great agency to work for. They definitely love their nurses! 05/18/2016
Katie Preston my recruiter is very nice and will go to all lengths to make sure this is a smooth transition. I'm very blessed to have found her. 05/18/2016
Have been with Trustaff for several years now, after trying several other popular Travel Nurse Placement Agencies. My agent Cindy Hunter is top notch on every level! She always goes above the standard to excel at placing me, making sure my husband is happy (we travel in an RV full time for my travel assignments) as well as myself and accommodating every factor, no matter how small. The pay rate is fair and the service top rate - we couldn't ask for more! 05/18/2016
I've been traveling for about 5 years now and finally found Trustaff within the last year. I've enjoyed working with them and transitioning to this company was extremely easy for me. Everyone I work with is great. 05/18/2016
I have really been satisfied with my first time traveling. The recruiters have been truthd .uk and diligently working for me to make the experience a great ine. They are kind and make sure I get the best situation for me pay and experience. Couldn't ask for better. 05/18/2016
When I had a loss of a family member Emily was compasionate and helped me through it. I would gladly recommend Emily Carey for a recruiter. 05/17/2016
I have been working with Trustaff for going on over a year. Emily Carey is hands-down the best recruiter ever. She is reliable and hard working. She is the reason I stay with Trustaff. She's the best! Trustaff has assignments everywhere, anywhere you want to go, you can go with them. I highly recommend traveling with them. 05/17/2016
My recruiter is extremely helpful with everything that I need. All staff members at Trustaff are knowledgeable and enthusiastic about their job. 05/17/2016
Tru staff is the most professional staffing agency I have worked with. My recruiter Emily Carey is very responsive and straight forward. I always feel like she has my best interest in mind. 05/17/2016
I have been traveling for a year and have tried a few agencies, as a fellow traveler suggested. I came back to TruStaff because I had the best experience with them. My recruiter Emily is always my advocate. She is a "go-getter". She gets me the best pay rate, much higher than other companies and bonuses too!! I don't have to wait and wonder, she gets things done quickly and answers me almost always immediately. TruStaff is also much easier and more efficient. Compliance isn't extremely difficult as some have been in my experience which means less stress for me! I enjoy making more money and not having to be involved in the politics of a facility while seeing the country and making sweet memories with my youngest child (the last baby!). I would recommend TruStaff to nurses who want to be in charge of their own career and want a recruiter/agency who can get them what they are worth! 05/17/2016
This company has made me feel like I'm their only client 05/17/2016
My recruiter, Karen Hardy ROCKS. If it can be done she will do it. Can 't speak to housing as I have never used theirs, though they do have a dept. that handles that. 05/17/2016
Brendan Peterman is the best! 05/17/2016
Most reasonable pay. They work hard to get you an assignment at a location of your choice. 05/17/2016
Great company love the work we do with eachother 05/17/2016
I have been with several travel nursing agencies over the years. But Trustaff is by far the best I've had the pleasure of working for. They are in constant contact with me, either by phone or email. They are always easily accessible to me when I need them. My recruiter Jase is by far the ultimate recruiter that ever existed. I'm not just saying that... I truly mean it. He exudes professionalism and confidence. He made my transition from another agency to Trustaff very smooth. He worked extremely hard to get me work quickly and honestly cares about the nurses under his wing. What's even better... Trustaff as an agency feels this way about ALL of their employees. I will NEVER work for another agency other than Trustaff!. 05/17/2016
LOVE working with TruStaff - pay is great, with the website providing you with an idea of what the assignment pays - Weekly deposit, never been late - Recruiter friendly, keeps in touch even during assignment, proactive when gearing up for new assignments - Honest and upfront about jobs - Downside is they outsource housing, making selection poor and pricing high - offer a good stipend otherwise - insurance is also pricey, however they offer dental/vision/medical/life as well as matching on 401K - have and will continue to refer them to fellow nurses we meet! 04/22/2016
Harry is my recruiter and he is amazing. He works hard to get me the position that suites me and my family. He stays late when last minute things are needed to be turned in. I would recommend him to all my nurse travel friends. 03/28/2016
DL or Danniel Lawrence is my recruiter and goes way beyond what is ever expected as a recruiter. I can talk to him 24/7, he genuinely cares about me personally and makes sure I'm ok!! I finish one assignment and he has me an interview 2 days latter!! He also gets me the top paying jobs in California. Bonuses are very prompt and so is pay. If there is a problem with pay he will wire transfer the difference into my account. Who does that?? Nobody!! He is the most fabulous recruiter in the world!! You would be lucky if you ever get him as your recruiter, seriously!!! A+A+A+++ 03/05/2016
Heather Bors is the best recruiter ever. I feel horrible for people who don't get to work with her. She goes ABOVE AND BEYOND consistently. I work with a few other agencies and she is by far the easiest to work with. When I request information she has NEVER said "I don't knoe" she always either knows or will find the answer. Not only does she verbally explain things, but will also email them to me as well and quickly. She's basically available 24/7. I feel that she is family. She takes time to listen to personal issues and concerns along with professional, of course. 11/17/2015
My agent Anton Brill, is awesome!! He is always looking out for my best interests. He is supportive and is full of inspiration. 11/03/2015
I have worked for this company for almost a year and they are very supportive Anton Brill is my recruiter and he works hard to find me the best positions. 10/27/2015
This is my first travel assignment and my recuiter Harry Wittenburg has made it a breeze. He is up front and honest regarding the jobs and pay. He turned my life and my career around. 10/27/2015
I found my own housing, found cheaper insurance. As far as the company and my recruiter...there is no other company or recruiter I would ever ask for. Harry Wittenberg is amazing, easy to get ahold of, always does what he can for me, and goes above and beyond. 10/24/2015
I have the best recruiter there is. Always answers my call even when at home. His name is Harry Wittenberg. He is honest and things happen just as he promises. He always looks out for my best interest. I have recommended him to lots of people, especially if unhappy with their recruiter. 10/20/2015
This is my first travel assignment and I am so impressed with Trustaff and how they worked with me to get going on a job within one week,amazing. 08/28/2015
I have worked with several other agencies in the past. Most are at least satisfactory, but trustaff, especially my recruiter Karen, really goes beyond my expectations. Trustaff combines the right company policies that empowers their recruiters to get you top dollar for your contracts. Coupled with a motivated yet not pushy recruiter, it makes for perfect agency to work for. 08/14/2015
Brendan is FANTASTIC! He recruited me for a job when I wasn't even looking (but had worked with him previously), and I love it! So friendly and very easy to talk with. Very responsive to emails or calls. Wonderful company! 07/17/2015
omg this agency does what they say and then some. 1 honest 2 very professional 3 always willing to go out of their way to find you that perfect assignment 4 great staff 5 paycheck is always on time 4 have a lot of assignments to pick from 6 they do more than get you an assignments, my recruiter has become a very dear friend This is my number 1 traveling company :) 07/03/2015
Trustaff is a great company to work for! They are very professional, honest, and upfront about what to expect when it comes to your travel assignment and needs. Brendan Peterman and John Blakeney are beyond amazing, and go above and beyond to ensure that they provide the best service and communication with their nurses! Overall a great company to work for and I would highly recommend this company if you want to pursue traveling! 07/03/2015
Love my recruiter, Brendan, so easy to talk to and always gets me a great assignment with the best rates! 06/27/2015
Accurate check that always arrived on time, EXCELLENT recruiter (Heather Bors is the absolute best!), quick recruitment process and contract submissions. I highly recommend this agency and will use them again in the future. 06/26/2015
I would have given a five on housing, but they have started using a third party company that has really slowed down the process of finding housing and costs me a fee to use them, when I didn't before. It has added no benefit to me whatsoever. 06/25/2015
If your recruiter makes the Company, then Brendan Peterman makes Trustaa a great company to work for. Brendan listens and works hard to make your assignment a smooth one. I work nights and he goes out of his way to ensure we stay in contact without me being woken. I would not hesitate to recommend working with Brendan and Trustaff! 06/24/2015
Brendan P. has been a pleasure to work with. 06/23/2015
Tell your recruiter any dates you need to have off and they will add it to your contract so they are guaranteed off. Brendan Peterman is an exceptional recruiter at Trustaff that always takes the time to talk and figure out what each nurses' career and destination goals are. 06/22/2015
Recruiter is very helpful and always available to help or advise nurses! Provides knowledgeable and realistic feedback! 06/18/2015
My recruiter George B. has gone out of his way to be in touch with me throughout the entire process and I have multiple ways to contact him if need be. He is extremely concerned and responsive to his nurse's health and comfort. I had a minor housing issue and within minutes, there were members from housing as well as George setting everything right. I plan on staying with this company for many years to come. 06/17/2015
thank you 06/17/2015
Brendan is great to work with! He is always available to answer any questions and calls to check in on me and make sure that everything is going smoothly. Highly recommend working with him and Trustaff! 06/15/2015
Harry Wittenberg is amazing! Left my other agency and have never been more happy to have switched. I set up my own housing, and took my own insurance. 06/15/2015
Harry Wittenberg is amazing! Let my other agency and have never been more happy to have switched. I set up my own housing, and took my own insurance. 06/15/2015
Harry Whittenberg is an exceptional recruiter. Very personable, professional and very accommodating. It has been a distinct pleasure to be part of his team. Trustaff is the place to hail from. 06/14/2015
My recruiter Emily Carey is the best. She takes her time and shows dedication and professionalism at all times. The main reason I stayed with TRUSTAFF. 06/12/2015
Brendan Peterman was the most honest caring recruiter simply the best. 06/11/2015
time off 06/11/2015
My recruiter Harry Wittenberg at Trustaff was awesome. He works hard for you and stays on top of everything. He goes above and beyond for everyone of his nurses. 06/09/2015
I want to recommend the travel nursing company I have been with for 4+ years. I have been very happy with my assignments and pay. My recruiter is Amanda Green. She works very hard to get me the work I want. there are lots of travel companies, and I choose Trustaff. 06/09/2015
trustaff is truly tru to you...with agents like Harry Wittenberg you cant go wrong with this agency. Trustaff is truly top of the line when it comes to exceptional quality fast placement ..... Im so happy ..... THANKS HARRY WITTENBURG FOR EVERYTHING!!!!!!YOU ARE AWSOME!!!! 06/08/2015
It's all about who represents you. My recruiter, Harry Wittenberg is an excellent representative. Supportive and caring, he has made my first travel experience a positive one. Any question or issue is addressed immediately and with satisfaction. Great job Harry! 06/08/2015
I have enjoyed working with this company so far. My recruiter is great and he is always available to help me. 06/05/2015
This is my second travel assignment and second travel company. I never realized how bad the other company(AMN) was until I started with Trustaff. I have the best, most effiencent,caring,reliable, recruiter there is! I am hesitant to reveal his name because I want him all to myself but Harry Wittenberg you deserve all the recognition there is to give.Trustaff is lucky to have a hard worker that is so devoted to his nurses! Thank You so much for all your hard work. I tell people about Trustaff and when they are ready to travel to call Trustaff. Awesome company. 06/05/2015
The reason why health insurance gets a 3 is because there is a 90 day waiting period to sign-on so you have to use Cobra or the exchange for three months. They do pay $175 a month to help with the cost of your policy 06/05/2015
The Best 06/02/2015
Brendan Peterman with TruStaff is absolutely phenomenal. He works hard for his nurses, he's caring, personable, and goes above and beyond to get his nurses the best assignments. He is very accommodating and not pushy. I am happy to have Brendan as my recruiter! 05/31/2015
Brendan Peterman is an excellent recruiter and very supportive to his nurses. Anything you need he will accomodate the best he can and get things done in a very timely manner. I recommend Brendan to anyone interested in travel nursing. 05/29/2015
I truly feel like my recruiter, Brendan Peterman, genuinely cares about me as a person. He considers my needs, desires and concerns with each contract and aspect of my job. My nurse advocate, Rachel Mullen, is also great at answering any of my questions in a professional and timely manner. They both have even called me several times during my contracts to see how I am do. 05/28/2015
Hi, I would just like to say it has been a pleasure working for TruStaff on my first travel assignment for almost six months now. I consider myself lucky to have Jase Simpson as my company representative, and would also like to give a shout out to Monica Birchfield for her pleasant and efficient responses and reminders. Two weeks ago or so there was a mix up in my paycheck and I was underpaid. I called Jase who was headed to work and sent him a fax. I was at work literally just walking away from the fax machine when he returned a call stating that he received the information and a replacement check would be in my account when I woke up…as I work nights. It was there by 2:30 pm. No hassles just quick and friendly solutions. Awesome. My representative calls frequent, sends holiday cards and nurses day gifts, and give positive feedback. Jase is simply the best and exceptional in his field. While I know that each travel location will bring new challenges and be different….I know these two will have my back for the long haul. A great company to work for! It is nice to feel like a valued as an employee and hear good things. Sincerely, Tami Sammons R.N., B.S.N. 05/27/2015
I was very scared to become a travel nurse. I joined Trustaff and have been so thrilled in my decision. They are incredibly helpful, friendly, supportive, and reassuring. My agent, Ross H, is the BOMB. He is professional, courteous, always available when needed, returns calls immediately and does everything he can to keep his nurses happy. This is an excellent company. I have recommended it to numerous people. 05/27/2015
Each staff member at this agency is helpful and seem to really enjoy what they do. I can't imagine using any other agency. They are trustworthy and always available when I need them. 05/21/2015
Unfortunately, zero is not an available rating. This "agency", was very dishonest in my experience..pay was a constant "surprise", actually made less than half of what was contracted, .no guaranteed hours, or travel pay, additionally, 10 weeks into my contract, was informed I was financially responsible for "prehire" physical and company required vaccinations, and, was threatened to withhold my entire pay if I did not sign "new" contract agreeing to a payroll deduction...final straw, 8 work days left on my assignment, 2000 miles from home, when I asked where they could send me, their reply being.."nowhere you want to go"...I jumped, I love my profession, but, was honestly willing to work at a convenience store or Wal-Mart before trusting this agency with my livelihood...awful agency, run as fast as you can if contacted by them!! 05/08/2015
I can't even start to list the ways this company failed. My recruiter lied so many times I lost track. He has NO BUSINESS working as a recruiter. I heard about his skills on and on and only later found out he has been doing this job for only a few months. Stay away from this company. I was told I had a contract and made specific changes in my life getting ready to go and was just "cancelled" with no explanation... ended up going month and half with no income after having been cancelled from a previous hospital with no support from Trustaff. Horrible Horrible experience. Thank god I am experienced and know there are better hospitals and better companies out there to work with. 03/27/2015
Wonderful company. 03/24/2015
I worked for them in Fort Defiance for IHS. They lie. When you start a contract out on a lie it goes downhill from there. The facility was fairly new, the regular staff( though most of the staff is contract)were friendly.I had many issues like being expected to stay over to work when it was busy without overtime pay.I was expected to go to mandatory two hour staff meetings that were not during my shift and when I said no Trustaff would not stand behind me. They "forgot "to pay me for my last paycheck.they didn't pay for my TB test pre hire so I'm being held responsible for that bill. They dont pay travel pay,they dont reimburse for credentials.when they do call you,you feel like you are talking to a used car salesman.there has to be better company out there! 03/22/2015
Karen Hardy is the best!!! 03/16/2015
Trustaff offered a fair contract in Alaska and that was fine. The hospital provided housing (shared) and that worked well. The problem came with my 3rd contract. I was not paid what was promised. There were deductions for housing in which I covered 100% of that expense and found my own. They refused to answer my calls or those from the facility I was working for. Trustaff is not a honest organization. The adjectives I use are: unresponsive, unethical and dishonest. I found my experience one to be shared. 03/05/2015
I have been a travel nurse for 4 years This is the absolute worst comoany. Do not work with this company. They are extremely misleading and they do. Or treat their nurses well. First they will have you believing your housing is covered as with most other travel Agencies. This is false. Housing is not included, and you do NOT get a housing stipend. You will be responsible for paying for your own housing out of your pay check. Second, they will have you to believe they pay for your travel. They do NOT. They give a bogus 3 zola nation about a sign on bonus or extension bonus. It's all lies. And if you do not extend you get absolutely no money to get home or to your next assignment. The recruiters never answer the phone and only return calls if it benefits them. I left messages and emails and went days with out getting a response. This is just a bad company to work for. Very dishonest. They don't pay well. And what you make you end up spending on your housing. They are very unprofessional. they are crooks! Do not work for them 03/01/2015
My recruiter Karen Hardy was always honest & kept me informed, she knew what I wantd and worked hard for me. If the assignment didn't sound right, or good for me, she let me know. She's the best to have, she works hard for the traveler and is very ethical. 01/22/2015
Rob OBrien is the reason I a working with Trustaff. He knows me as an individual and gives good advice. 01/15/2015
My recruiter Heather Bhors is amazing. She was there for me at all times helping me on my 1st assignment across the country. She was supportive and honest with my pay and housing. She went above and beyond to help me thru the crises immediately at any time of day or night. She even gave me bonuses I did not expect. I highly reccomend Trustaff. The assignments advertised are always availble and pay is on point :) 12/21/2014
Excellent company 12/12/2014
Melissa is GREAT! 11/17/2014
I have worked with Trustaff on 1 assignment and will be working with them again starting this week. The biggest reason why I chose to work with them is because of my recruiter. He is always available, returns your calls promptly and answers my questions and concerns in a timely manner. Although I work for some other companies too, I find Trustaff to have lots of assignments/choices in the places I want to travel to, and to the length of time that I prefer to travel (I usually prefer 4-8 weeks). The pay is comparable to other agencies, (some assignments pay better than the others). The only thing is, you have to pay for your own housing (though they will help you find one)and health insurance which is quite expensive. 11/17/2014
I have worked for Trustaff for almost 2 years, with only a few days off in-between contracts. I have been treated like royalty! I have nothing to complain about, and when I read other reviews I am in disbelief. I work in L&D, I have always been treated well on my jobs, and given interviews by the hospitals who answer all my questions, about floating etc... Mike Donahue is my recruiter, and he has become my FRIEND! I have a nurse advocate Cayce Gross, who works with the hospitals and smooths the way... I have a team working for me, so I can do my job (which I love) and we all get paid. I have NEVER had a pay issue, ever! I agree that housing can always be an issue, but I take a proactive stance and work with housing and I have gone out to see a place before moving in... After all we are traveling, and they are usually 8 states away, so why not help them? I receive a loyalty bonus everytime I start a new contract, because I have worked for them over a year I receive a monthly retention bonus! I have always made more money on each contract than I did on the last ( I know I will eventually top out, but it's fun getting there!)I travel for the MONEY, yup I love nursing... but I travel for the cash! I know I could probably make more money at 1 or 2 other agencies, BUT WHY would I ever leave MIKE, a recruiter, who works for a company, I TRUST! I am licensed in 4 states, and enjoy seeing new places, and travel allows me this luxury.I am pampered and loved by my agency... I hope everyone is as happy as I am with their agency, if not, call Mike Donahue at Trustaff! Thanks for reading... 09/08/2014
None 08/31/2014
na 08/24/2014
I wish Trustaff would provide travel pay to and from the facility. Most other companies do 08/04/2014
TERRIBLE, UNPROFESSIONAL. Adam Seibel and his superiors are so unethical, they have NO right to be in this field. It is pathetic that this company has them; but then the supervisor I spoke with never returned my call, left me stranded across the country, and they have to live with themselves. Wish I never heard of them or their pathetic company. I warn everyone I know about this company- you take the chance with them and get burned, you will to. You take a chance and get lucky, good for you. BUT THE ONES THAT GET BURNED ARE PROFESSIONAL NURSES AND DESERVE AN HONEST, RESPECTABLE COMPANY. 07/14/2014
This company is absolutely dishonest and untrustworthy. Chris Woosley, Adam Seibel, the supervisor Mr Dorton all were aloof and acted and told me they were doing me a favor. Chris Woosley is an egotistical nitwit who screwed up numerous times and argued with me over where I would stay in Dallas when he had never been here himself. he tried to put me in a 3rd rate crack motel on Harry Hines when I had requested a Residence Inn in a better part of town. Adam Seibel had a better personality but proved to be incompetent. I was told my initial paycheck during orientation was to be about $400 by Adam. On Friday I received a $64 deposit. I called and he said it's our fault no problem I will wire the money to Wells Fargo we have a relationship with them. I said the money will be in my account by tomorrow. he said yes. Well it wasn't so I called the help line and spoke to a nurse supervisor who said Mr Dorton the supervisor would wire it to me. I call him and he says that's a problem with bank and pretty much said tough **** and left me broke in a town where I knew no one and he did not give a rat's rectum about my situation. All of the above were unprofessional and I wouldn't work for them for any amount of money ever again. I did finally get a representative named Heather who has been nice. I got her after I reported Chris, Adam, and Dorton to the better business bureau. Apparently someone higher up decided I needed a better agent to shut me up. DO NOT WORK FOR THIS COMPANY. 06/24/2014
depends on the recruiter, but mine was great, just need a health care plan involved 06/17/2014
Even though we had our differences and the receptionist hangs up on you; mu recruiter was on my side for the most part. The pay is less than other agencies I worked for but, money isn't everything. As long as you work hard and get great evaluations it is a good relationship. Although I had problems with housing once as they used a third party company, it didn't get rectified because I left the assignment on the first day. Bring your own amenities if you aren't findin your own place. Most of the mishaps were my own fault. All in all I usually recommend. 06/10/2014
Competion with other travel companies is increasingly difficult. If you stay with your assigned company and through negogiates with each assignment a trust is built with both parties. Travelling in Calfornia you have many choices of where you want to work and some really great hospitals. Trustaff always "got"my paycheck right and contracts where as we agreeded. Thanks for making my first assignment a postive experience.(extended 3 times at same place) looking forward to choosing my next assignment. 05/22/2014
Brendan is the best recruiter I've had. Always available. Goes to bat for you. Gets you decent pay. I highly recommend him. 04/13/2014
Love my recruiter Jennifer Endres! 04/08/2014
Trustaff has been an amazing agency so far. My recruiter is Brendan Peterman and he has been great. He is concerned with my well being as well as my experience on my assignment. He is very reliable, trustworthy, and will tries his hardest to get me the best assignment possible. I would recommend Trustaff to anyone that looking for a wonderful travel agency. 03/26/2014
Those of us fortunate enough to have Jennifer Endres Zerhusen as our recruiter are glad to be called "one of my nurses" by her because she takes care of each of us in an individualized way. My boyfriend & I never have any issues. She is amazing. She is the reason we continue with TruStaff. We are both experienced travelers. Not all recruiters are the same. Thank you, Jennifer!! 03/25/2014
Jennifer Endres is one of the most knowledgeable, friendly, and efficient recruiters I have ever met. I have been with her a year and she has taken very good care of me. 03/22/2014
Brendan Peterman is a great advocate for finding positions that best meet my needs. He is always available, helpful, and willing to go the extra mile to anticipate what I want, and be proactive about helping me obtain it. I have had nothing but positive interaction with him as well as the entire Trustaff team. Kelli J 03/18/2014
Trustaff has a great advantage in having Brendan Peterman as a recruiter. He walks you through everything step by step, offers advice, professionalism and above all genuine in caring about those he works with. He is always available and returns calls promptly, calls frequently just to check in and see how things are going, making you always feel cared about. I am very happy to be working with both Trustaff and Brendan Peterman! 03/18/2014
My experience has been good with trustaff, My recruiter has been helpful in keeping me up todate on up coming oppurtinities and changes. Ask for Brendon Peterman 03/14/2014
Brendan Peterman is the best recruiter! regular check-ins, just to make sure everything was going good. I have and will continue to refer to him! 03/14/2014
They offer very competitive pay rates, PTO after every completed assignment, company matched 401K, monthly loyalty bonus after a year, sign on and extension bonuses, accurate and on time payroll through ADP, exceptional housing or stipend, reimbursement for all required licenses. They tend to staff the smaller hospitals outside major cities which comes down to traveler preference. 03/14/2014
I have been a travel nurse for almost 7 years and have used a few different companies. Some good, some bad. Trustaff is one of the best. They have always taken care of anything I need while getting ready for an assignment or while out on assignment. They call often to check and make sure I am liking my assignment and to just see if there is anything I might need. If you are looking for a great company check out Trustaff...you will be glad you did. 03/14/2014
They are available 24/7 for me and have never been untruthful. All my assignments have been great and my recruited stepped in and helped me with any problems. 03/13/2014
My recruiter is always available and even if something comes up in off hours, he is willing to help. Even when I was with another company and having difficulties he was there to listen and provide advice. 03/13/2014
I would recommend Trustaff to any nurse I know who is interested in travel nursing, especially my recruiter Brendan Peterman. He is very supportive and was there for me from the beginning of my assignment until the end of it.Thanks to Trustaff and Brendan my transition into travel nursing was made very easy. 03/13/2014
Was contacted once a week when on assignment to make sure everything was ok or if I had any questions. 03/13/2014
na 03/13/2014
na 03/13/2014
Only issues I had were quickly resolved. 03/13/2014
Thanks Jen Endres for all your hard work!!!! You are truly amazing to work with!! 03/13/2014
The recruiters and support staff (housing, insurance, work clearance) are enthusiastic, supportive and professional. I enjoy working with them, and have, in fact, recommended them to other nurses. 03/13/2014
extreemly important for you to trust your recruiter. the one that has been consistant throughout my career is jennifer endres, love her, would stay always, if trustaff had more options. shes hard working, she listens and is very prompt on all return calls. dosnt call me durring the day when im sleeping (because i work nights) loove,loove her 03/12/2014
Heather Bors with Trustaff is AWESOME to work with, she has help me every step of the way. She calls me weekly to check on me and makes sure Im doing OK. She is the reason I have stayed with Trustaff. Im on my 3rd extension with a great facility and Heather Bots has provided me great extension and loyalty bonuses. BEYOND the professional relationship she is very easy to talk to on the telephone and understands my needs and wants. I will only travel with Trustaff. 03/12/2014
I worked with Trustaff back in 2006 on a one month assignment. It turned into six months because they were so good to work for. I came back to traveling after six years and Rustaff had the pay, location and hard working recruiters to make it happen. They got me the state and location I was looking for. Now I am doing back to back with them again. CY 03/11/2014
I have traveled three assignments with this company, and have had no major problems. Everything that has been promised to me has been upheld, and my recruiter is very proficient and great to work with. 03/11/2014
I have had a great experience with Trustaff so far. From day one my recruiter has been on top of everything. As soon as I got my application completed I got a call less than a day later and was offered my first job. Although I was traveling 2000 miles away, the process was so easy. Once I got here my recruiter told me everything I needed to do and I was able to start my first job without any problems. A few travelers I work with now have already decided to switch over to trustaff just from hearing how easy my transition has been. I would definitely recommend it to anyone! 03/11/2014
Great recruiter to work with! Friendly and professional. 03/11/2014
JenniferEndres is amazing 03/11/2014
Brendan Peterman is awesome to work with. 03/11/2014
Trustaff and heather have been amazing. This is my first assignment and would recommend them to anyone. 03/11/2014
Trustaff has been excellent in every aspect of my travel experience. I believe most of this is from having a great recruiter. Ask for Heather she is aweaome !!! 03/11/2014
Brendan Peterman is an awesome recruiter. He worked hard so I could get the assignments I wanted. Always reachable. 03/11/2014
Jase Simpson with Trustaff has been a pleasure to work with. He has helped me every step of the way. He calls me weekly to check on me and make sure I am doing ok and he checks to make sure my time sheet went in so that I get paid on time. He is an asset to Trustaff. I will travel with them in the future. 03/11/2014
Trustaff is very helpful and honest to their nurses. I would recommend them to any other nurses looking to get into Travel nursing 03/10/2014
Be sure to discuss cancellation policies. Jen Endres is accommodating and makes efforts to make the traveler satisfied. I have worked with other companies and I like working for Trustaff. 03/10/2014
I have done several assignments with Trustaff and have only had one problem which was quickly resolved. I would recommend my recruiter Jennifer Endres... She's always there when you need her! Also, Jennifer Gibson and Courtney D are great!! Keep up the good work guys!! 03/10/2014
Recruiter - Jase Simpson 03/10/2014
I Have Had Two Recruiters During My Time With Trustaff. Jase Simpson Made the Transition Smooth. I Didn't Feel Like I Was Repeating Myself And He Had No Clue Of My Needs And preferences. I Have Also Increased My Pay By $4/hr In Less Than A year Than When I Started With This agency. Highly Recommend! 03/10/2014
I am able to enjoy my career now that I am a travel nurse and it is all do the wonderful recruiter I have with TruStaff, Brendan Peterman. He has helped me from step one to now completing my second extension on my first assignment. I have had such an easy transition from a stationary nursing position to a traveler. TruStaff and Brendan Peterman have enabled me to make that transition seamlessly. I never anticipated the salary to pay so well, I would have made this choice a lot sooner if I had. I want to Thank TruStaff and Brendan for working so hard for me and taking great care of me. 03/10/2014
Trustaff is an amazing company to work for. My recruiter cares about ME and not just about her job!!! 03/10/2014
I fully appreciate that I feel like I am friends with my recruiter. She (Jennifer Endres)stays in touch with me, we can txt about diff. jobs and they are all in general very kind and I have not one time been unhappy with this company or my recruiter. I am very thankful for Trustaff. 03/10/2014
My recruiter Heather at trustaff has simply been the BEST. She is the reason I speak with no other companies. She has been there through all the highs and lows that us travel nurses experience. Pros: I have ALWAYS been paid (unlike my previous company) and if I ever have any questions I can call her anytime and she always answers. I have been a travel nurse for several years and I always refer to recruiters that call as head hunters but Heather is someone who truly cares. I trust her 100%. Con: calling in can be annoying because I have been on hold waiting to get transferred for several minutes. Heather resolved this issue by having me text her and then she calls me right away. 03/05/2014
communication seems to be a real issue with this organization. Everything is handled by someone else. When you get to where you ask for several people and no one is available that can be a problem at times. however I have been with them for 4 years and that only has become an issue lately. Good Company. 02/27/2014
I love this agency we are starting our second year together! I have a recruiter Mike Donahue, he literally gets me anything I want, (OK within reason) He has helped me when I was unhappy, hooked up new hospitals when I wanted to go there... He has become a friend who knows my work needs. I have a nurse advocate Cayce Gross, she works her bum off making the tedious stuff easier! Michelle in housing is awesome. These people have become my work family, I always get paid on time, and WELL! I make more money now then I ever have, I bought my own home last year, I adore this agency, call Mike! 02/27/2014
They do not offer healthcare benefits at reasonable rates. I've had to get my health & dental insurance. My recruiter, is NOT a nurse nor does he have a clue about Rideout Hospital in Marysville,CA. He lied to me. I won't comment about this hospital and how travel nurses are treated, we are talking about Trustaff. They will not pay for your relocation, you pay your own way or they will deduct from your paycheck. Luckily, I relocated all my belongings in 2 trips, costing me 1000.00. Not a problem. The problem is, when you first get to Sacramento, this obnoxious guy, with dirty fingernails, picks you up in his own smoke smelling car, drives you to the BON office and then tells you it will be 2 weeks to get your CA license. LIES!!!!! Trustaff didn't tell me I had to get my fingerprints and have 2 passport pics. That was an extra expense. Trustaff also told me it would be 2 weeks, so, I quit my job 2 weeks early. Guess what, it was a month!!!!!!!!!! They then put their travel nurses up in the Travelodge in Yuba City. Nasty, nasty, nasty place. I got out after a week. I would NOT recommend them. 02/17/2014
I am a first time traveler. Just like everyone new, I didn't know a lot. Thankful for the travel friends I had to guide me. My over all experience was very rewarding,assigned to a great hospital with great staff and doctors,was able to take the time off to handle situations at home with an understanding from the facility and Trustaff,a few gliches in contract but my recruiter, Jason,handled them right away. He took what ever action necessary to correct the contract to my satisfaction. Trustaff does have some policies that are different from other companies as far as how they pay but still they paid. I never waited on a check to be deposited. I had a couple of times that there were mistakes in my time,one the facility's mistake and the second one Trustaff's, but the problem was resolved very quickly both times and I was cut a check and it was deposited into my account. I might had to wait till Monday on one of them because of the time of day that is was handled and resolved, but at least I didn't have to wait on my whole check only the hours that wasn't paid. I had a great recruiter, Jason Amos, he worked hard for me to get me the job I needed and the pay I wanted. Jason and I had a few disagreements, but what makes me want to stay with him and Trustaff is because "at the end of the day" he treated me with the respect I deserve as a person as well as the nurse he knows I am. I can't mention any housing issues with Trustaff because I found my own housing. Although, Jason would ask how that was going and if I needed anything. I wasn't reimbursed for any certificates I had to obtain, but I received bonuses for extending my contract, I was able to cash in pto,and a completion bonus. That doesn't include the other things they went out of their way for to thank me for being an employee with them. I have no idea what the next hospital will be like that I go to,but I can only pray they are as welcoming as the last and appreciative of my flexibility in helping with their staffing needs. As far as Trustaff goes I am not worried at all that they will not handle my needs nor take care of me. They proved to me by showing me how they appreciated my loyalty and hard work. I have an understanding of them and they have an understanding of me and that makes for the beginning of a good relationship as far as I am concerned. I do have other agencies that I have used and Trustaff so far has been the one to meet my needs and take care of me. 01/14/2014
They do not have their act together. Compared to other companies they take weeks to get the details and tasks ready for any assignment (x8 assignments). Other companies manage to do this in a few days. They will tell you they are done and then have a major task while you are on vacation or in an exam. The other staff will say they knew it all along. One time nurses sat out weeks at an assignment start date because they forgot to order background checks which took an average of two weeks to clear. They blame the hospital, then other staff exposes them that they knew all along. They will tell you one thing, send you on your way, then you are out of a check for weeks while you pay for housing in two locations. Stay with a more organized agency. They are unlikely to change as they see these problems as normal. They are not normal in the travel field. They feel no pain at your expense, so not worried about it. Lack empathy in the business sense. Business skills questionable. Insurance is after 3 months the length of the average contract and has poor coverage and is costly. Try Titan Medical for better benefits, pay and organization of the travel nurse process. Stay away from this company. Read the reviews here which I am sure are true based on experiences with them. 01/10/2014
RUN IF THEY EVER CONTACT YOU!!! I have been a travel nurse for 8 years, and Trustaff is the worse ever. They threatened to black list me to hospitals, sent me to places saying i had contract, help themselves to your paychecks. I have filed a formal complaint with the Ca. Labor Board to recover $16k they took from me. I am encouraging you all do the same. After reading all the post here, they obviously need to be shut down, and filing complaints is the way to do it. Generally speaking, travel agencies are helping themselves to our paychecks more and more, and traveling nurse has gone downhill from the time i started, so Im about done with them all together, until government steps in and regulates them from stealing our paychecks thru loopholes, and flat out greed. I feel like we are treated as slaves, putting our license on the line, its our hard work to get where we are, and our license, and they are getting rich off of us. I just read one agency net'd 1billion in revenue. Thats our money, guys. It needs to stop. Good luck to all of you. 01/01/2014
I just started with Trustaff and if I hadn't already agreed to take this first assignment, I would not work for this company! They do not have their act together and will have you running around uselessly for them and leave you stresses and frustrated. And, they do not honor their promises financially. I am not new to travel nursing. Stay away from this company!!! 11/25/2013
Trustaff is the worst. They have been reported to the Better Business Bureau, Joint Commission and Labor Board. They are one big joke. 10/19/2013
This is a bad company to get involved with. I had a recruiter who promised me a job, I drove to the state at my expense. There never was a job. The hospital denied ever having me assigned to a position when I contacted them. Take care of yourself first and look on-line for the negative hardship that Trustaff and their recruiters cause to nurses. There is a lot of negativity. They can not be trusted. They will not stand by the nurse. 10/18/2013
I have only just started an assignment with TruStaff although I have been talking/planning this assignment for over 4 months with my recruiter Adam Seibel. Up to this point they have kept their word and given me all that was stated that I would get. They reimbursed for my CA license, found me housing in the price range that I needed. My recruiter Adam Seibel is ALWAYS available to me and gave me his cell phone number with which to contact him-if I need him he gets back to me within a few minutes and does everything in his power to take care of whatever issue that I may be dealing with. (this often includes interrupting him in the evenings or on the weekend...sorry Adam!) He always seems cheerful and seems to love his job! I will say that CA taxes much higher than I have ever been taxed before although that I am sure is no fault of the company. I will say that NO ONE has ever been able to lure me to a job this far away and I have put A LOT of faith in both TruStaff and Adam in accepting this assignment. I will also say that I feel that it unfair to have your MLA pro-rated the first week of the assignment due to the fact that we DO NOT have the opportunity to work a full 36 hr week the first week of orientation...if during the assignment we are unavailable or call off then I understand the pro-rating of the MLA but not the first week. The orientation week is scheduled by the hospital and to NO FAULT of the nurse are less than 36 hours worked. When we accept an assignment we are here!!..must pay our housing and food while we wait to be scheduled and therefore it is unfair to the nurse when she is willing and available to work 36 hours and not allowed to and then the housing is also cut for the first week. Overall my experience thus far with TruStaff has been good and I continue to endeavor to do a fine job for both them and the hospital at which I am employed. 10/18/2013
Do not use this company lie to the nurses to get them and then take all of your check to pay for things. Poor company does not fight for your rights with hospital get cancelled they don't care! 10/16/2013
Warning: Trustaff is extremely unprofessional to a nurses career. I was offered to be flown (at their expense) to Calif to apply in person for a temporary/permanent RN license. I was told I HAD to pay $45 to a guy who picked me up at the Sacramento airport and took me to the Board of Nursing. I had to wait at the Sacramento airport 8hours in order to take a flight they scheduled back that same day. I paid out over $250 for fees to obtain a license. I then drove from PA to CA with another nurse. I arrived to Calif only to wait for the license. The recruiter, Adam Seibel, told me every day "no worries" "trust me" that he had a "contact" at the BON and the license would take no more than 10days. He then told me I had to pay for the flight and told me "you can't expect everything for free" when I had paid for everything. He went on to say "I got you a $1000 bonus, I don't give that to everyone" "there aren't many nurses that get that". He also told me "I can do things for you that you can't dream of". Within the week of being in CA, I went to the BON, was informed Adam's "contact" was a call-center person and that I would never receive a hard copy of the CA license because I did not have Microbiology in my college transcript. I was told there was NO WAY I would receive a temporary license within 10 days and that "the travel company recruiters know that." The BON supervisor told me "the travel companies know what the qualifications are." I ended up having to leave CA, at my expense, driving back to PA. A trustaff manager, Dan, listened to what happened and I forwarded text messages of Adam's promises and lies, and I never heard another word from him. Another recruiter tried to get me a compensation amount of $500 for all the travel and loss of income; but I was told a day later that the company was upset over the loss of their cost in the air flight! NO one has contacted me from Trustaff. Calls to the manager and e-mails have gone unanswered. I was left without a place to stay, no job, no prospect of getting the license and had to travel 2500 miles back across the country at my expense. If you want respect from a company and honesty- do NOT trust Trustaff. Read the reviews- look on-line for more reviews-- they lie and are ignorant to the nurses career. I am out $26,000 that I was told I would make, plus $2000 in travel and hotel expenses... plus an assignment I passed up for their offer--- do yourself a huge favor- check out the reviews- they rank low and always will with the way they operate. If you are promised a job in Yuba City, CA-- read reviews of how nurses are "let go" after starting work and left with no income/no job. If you are promised they will cover a flight, think again...it's a lie. I will do all I can to help prevent another nurse from experiencing this horrific nightmare with this company. 10/14/2013
I had three assignments with them. The first one went great. But, the second not so much. I was fired for refusing to have a hair drug screen after three weeks into the assignment. The hospital blamed the agency for the mess up. The agency blamed the hospital for the mess. Usually, you know this before the assignment. Anyway, the agency let it go as they find it being a little overkill. The last assignment I was put in a urine smell housing that was suppose to be fully furnished. There was nothing in it but a roll of toilet paper! The pictures of the apartment were not what were given to me. The Management staff was rude. We drove 6 hours to get items to survive. When I got to the hospital and low and behold more drug testing. When I told the hospital I already took one they said they do "special type of testing" yeah okay. I take medication and I don't need people knowing why I take it. Agency said they didn't know AGAIN! Yet, the other nurses from other agencies knew they were getting tested that morning. Anyway, I was left homeless with my family for 6 weeks in my car and lost some items in the apartment. They still haven't reported my wages to Unemployment so I can get a check. Yes, I could of just taken the drug test so they can know my Disability and then say that my Disability causes me to be a bad nurse and end my contract anyway. No thanks. 09/30/2013
Make sure pay, housing and contract info concerning money is true and in writing before signing on with them. Recruitor Heather was awesome and did the best the company would allow. 07/15/2013
I have felt very well taken care of with Trustaff. They have excellent followup and provide me with the information I need to continue to travel in a timely manner. I have yet to have an interaction that was anything other than positive. 05/09/2013
I take care of my own housing and benefits. I am registered with several agencies, but lately (the past 2+ years) I have chosen to stay with Trustaff. 05/07/2013
The main reason I love this company is because they always find me jobs...even when cancelled by hospital at the last minute. I have never gone a day without work with them. 05/07/2013
Trustaff has been an excellent company to work for. My recruiter Cindy has always been knowledgeable and friendly. She always does her best to find me a job in whatever area i ask for. She is very accommodating in finding the day shift positions that i request. She has even given me her cell phone so that she is accessible to me at any time, day or night, even weekends! The housing Dept. always finds me the best housing available at the most reasonable rates. My apartment is always equipped with furnishings and all I have to do is go to the office, sign my name and pick up the keys. I have never had any problems with my paycheck not being there each week. I would highly recommend Trustaff to any nurses that are interested in travel nursing!! 05/06/2013
Great company 05/06/2013
recruiters are very personally active with helping solve problem rather than relying on their assistants. 05/06/2013
My recruiter is cindy she is great she really takes and interest in you're well being and really wants you to enjoy traveling and get good assignments 05/06/2013
what a bunch of freaks 12/27/2012
N/A 09/27/2012
will nickle and dime u to death and they lie about benefits, travel, supportiveness and housing. They will leave u stranded 3000 miles from home! 09/22/2012
just what most everyone states................CROOKS, THIEVES AND LIARS!!!! 05/11/2010
This agency did not look out for me or what was best for me. A lot of talk with little action. They were not accessible when needed and would not help in resolving problems with hospital. Basically got left stranded when contract got cancelleled unfairly. 03/15/2010
The pay was way lower than I was told was not given my $250 travel reimbursement on 1st check. My recruiter Tom Nagel flat out lied and was really a jerk after the contract was signed would not refer an enemy 11/24/2009
I have taken a job close to home for personal reasons, but i want to say that if/when i ever travel again, i would DEFINITELY use Trustaff. My recruiter, Caylah Phipps was amazing in every way, and we are friends to this day! 11/13/2009
none 08/03/2009
I WAS OFFERED A LOT MORE THAN I RECEIVED ONCE I GOT OUT TO THE ASSIGNMENT. EVEN WHEN I WAS OUT ON ASSIGNMENT THE CONTRACT WAS REWRITTEN AND THE AGENCY WENT BY THE NEW CONTRACT WHICH I NEVER SIGNED AND USED THOSE NEW RATES TO PAY ME! PAYCHECKS ALWAYS HAD ERRORS AND ON MANY OCCASIONS I WAS NOT PAID ON TIME. 11/02/2008
Worst Ever 09/10/2008
These people are some of the biggest crooks I have ever seen. They flat out lie, lie, lie. They assured me of what I would clear for a 48 hour week. I was short 800.00. The housing smelled like dogs, old grease and pinesol. I guess they thought they could cover the smell of nasty.. Believe me, I am the mother of 5 sons and I can tolerate some kinds of dirt, but not plain nasty filthy. Not only did they not pay me, they went in mychecking account and took back the 500.00 for a weeks work they gave me for 48 hours and took the money back because they were mad because I left. I even paid my own way to where I went, 600 miles and bcak. I went in the hole and I will let everyone I know how crooked they are. I would not be a friend if I let anyone I know work for them. Just remember to just say,NO, NO,NO> 08/26/2008
This agency was very difficult to work with. Did not seem to get anything right. Had to fax information to them over & over. They mailed my licensure reimbursment to my landlady and then failed to pay my rent for 2 weeks! My recruiter promised me things that did not happen - like a $700 travel bonus that never came. Would not recommend this company to anyone. 08/07/2008
complete misrepresentation of assignment. took 100% of our paychecks and stranded us. 07/14/2008
PLENTY OF OPENINGS WHEREVER I WANT TO GO WITH HIGHEST PAY I'VE EVER HAD. MY RECRUITER CHRIS WALTON IS THE GREATEST RECRUITER I'VE EVER HAD. 04/29/2008
DON'T GO WITH THIS COMPANY. They can't get corrections to paycheck right. Unmet promises, twisting of words, and back peddling on commitments. I think my recruiter either was naive or did a great job pulling the wool over my eyes! Every person I meet I would tell them not to choose this company. Oh but they were very nice screwing you out of your money! 04/29/2008
n/a 04/07/2008
LIES LIES LIES promises broken. Sounded like they will make you alot of money, but then they don't pay travel reimbursement, nor living stipen. 02/14/2008
This company lied to me about the job. (& just about everything else) It wasn't until I received the contract that I found it was NOT the "speciality unit" I was told. Then the recuiter tried to talk me into taking it. As for the housing... I was told it was all furnished & "free" until I received paperwork to sign that the cost would be taken out of MY PAYCHECK. Along with traveling expenses. When I called him on this part... he said he really didn't know what paperwork I had been sent. (even though he had signed all the paperwork!)I did call and complain to a "supervisor" who NEVER did get back to me!! So I could have been in SEROUS trouble trusting "my recruiter & this company". All this was Dec.2007. Thanks. 12/29/2007
After being with them for 9 months I can tell you that this is the travel agency to stay away from. They make it sound like you will be making more money, but you have to pay for your own housing and after paying for housing you make only a small amount of money. They charge a large amount for insurance. And on top of all of that, after leaving them for another company, they kept my last check, telling me that they had to double up on my rent because they didn't charge me for one month of rent at the beginning of the assignment. I have had a terrible experience with this company. 12/14/2007
Recruiter not available and didn't return calls when message was left. pay poor once housing and funiture rental deducted from check. 10/03/2007
This was my first travel experience. Most of the time with Trustaff was very aggravating. Paychecks were incorrect a lot of the time. Their housing co-ordinator never calls back and tries to get the "easiest" housing, regardless of what it is like. My recruiter was wonderful, but he was given incorrect information which was passed on to me. We have both been very frustrated at the company. It's very difficult to get anyone to return your calls, and they don't have many assignments in my specialty. I will be switching to another company after my current assignment is over. I have learned a lot about travel nursing though, and know what to look for now! 07/07/2007
Be sure to do the math well. Their tax advantage sounds great until you get your first check and see all the deductions. The recruiter I has was so dishonest. Once I got to Prescott his became difficult to contact at times. He would always dump me off on someone else. My feelings were hurt and my pay was short. For an experience traveler I thought I was done learning valuable lessons, but this company and recruiter gave me a rude awakening. Happy Travels everyone. 05/03/2007
I HAVE BEEN WITH THEM, FOR OVER A YEAR. FINISHING MY 6TH ASSIGNMENT. MY RECRUITER IS TERRIFIC. HAD A LITTLE PROBLEM WITH INSURANCE IN JULY, THEIR HR COMPANY BROKE THEIR CONTRACT. BUT THEY WERE WONDERFUL IN TRYING TO KEEP EVERYONE HAPPY AND NOTIFIED. I DON'T THINK I'LL EVER GO WITH ANYONE ELSE. BONUS'S, PTO DAYS, INSURANCE, RECRUITER ARE THE BEST 12/12/2006
I have great recruiter who looks out for me and my family when looking for assignments. Also asked for $2 more per hour than quoted and he gave it to me without a hassle. 12/06/2006
Working on my 3rd recruiter -- the first 2 were fired. My current recruiter is very busy -- takes a few days for a return phone call. 08/14/2006
Worst experience of my life. Pay checks not credible or on time. Difficult to talk get ahold of anyone. Does not keep contractual obligations. Manipulates pay. Refuses to pay contractual obligations. DONT GO TO THIS COMPANY. 08/02/2006
This is my second assignment with this Company. Tax-advantage plan is very nice. My Recruiter is wonderful..Pay is weekly and Direct Deposit every week. Only a couple of gliches and that was Hospital fault... They do have an on call person for emergencies at night, called once with no reply, but left message with my recruiter also called first thing in AM. Insurance affordable and excellent 90/10 coverage.. Been very happy with housing so far. Can't say enough, Great company to work for.
Return to top of page
---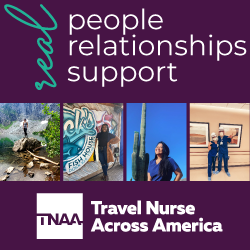 Click here for advertising info