Travel Nursing Hospital Ranking Results
Each ranking will be averaged and updated on a continual basis. The highest score for a hospital is 100.

Feel free to rank any hospital. You are not limited to the ones below.
Travel Nursing Hospital Review of: Baylor Centennial
Score
(all time)
Score
(within 1 year)
1. Friendliness and acceptance of travelers by staff
5
2. How open are they to allowing you to expand your skills while traveling?
4
3. Hospital Technology
2
4. Location (A nice area to live)
4
5. Cafeteria food
2
6. Parking
5
7. Physical layout of hospital effecient
4
8. Hospital appeal (looks)
4
9. Hospital orientation geared toward travelers?
2
10. Simplicity being initiated into the system (Do you have to do lots of unneccessary paperwork, drug testing, criminal background checks, etc. in addition to what the agency requires before you can start working?)
4
11. Reputation of the hospital
4
12. How nice are the doctors to staff
4
13. Friendliness of staffing office
4
14. Happy with the work scheduling procedure?
4
15. How efficient is their system so you can get your job done?
3
16. Adequacy of their nurse to patient ratio
4
17. How well staffed are they
3
18. How happy were you with your workload?
3
19. Staff morale (overall)
3
20. To what extent would you recommend this hospital to other travelers?
4
Total Score (number or rankings)
72(1)
(0)
I worked in the OR department(s) in the hospital. I really like the facility and all the nurses and techs are so helpful and welcoming. I really enjoyed working with all of them. Down to the nitty gritty...Orientation was one week but it was a bit unorganized. I was supposed to report to the housing supervisor on day one and get my badge, paperwork completed, etc. but when I showed up to the office, no one was there. When I called her, She did not even know I was starting that day, so she sent then sent me on a scavenger hunt to the OR. When I arrived in the OR, it is like they did not even know I was starting that day too. So, they took me on a tour. It is a 5 suite OR with plans on opening a 6th room soon. They are currently updating all their rooms with booms and the newer stryker system, so while I was here, there were only four rooms running a day. It took them till the end of the first day to get my badge, and until the end of the week to get access into cerner for charting...then even longer for pyxis access. Once we got past that, it was good. They are switching over to EPIC in Feb 2020, so that will be a nice upgrade for them. The majority of doctors were so nice and pleasant to work with, there were some the usual ones that you just have to deal with. So the biggest issue that I had with this hospital is that when I signed, I was told that I was guaranteed 40 hrs a week with no cancellation clause. that was the contract I signed. When I got there, I was told that Baylor does not guarantee hours and can cancel at anytime...and that is what happened...they kept cancelling me. One week, I only worked 16 hrs. I took the lower pay because I wanted to be closer to family for a while but I was expecting to get full paychecks, so when I am getting the bare minimum in my checks, I just couldn't stay. Apparently what happened was Baylor bought out Tenet and Tenet used to guarantee their hours. No one from my company was there at that hospital since Baylor bought it, so the cancellation clause was not updated yet. Thankfully my company did their best to make up for it, but it ended up not being enough. I gave my professional two weeks notice and left after 7 weeks. It was a tough decision and honestly I did not want to do it, but I needed the hours and the $$$. They said that winter is their busiest time and that it would pick up in October and stay busy through at least February, so I think if you are hired during those times, you will be ok. Otherwise, just know the position may be more of a prn position and they may cancel you at least 1-2, if not 3, days a week. In my 7 weeks there, I never got a 40 hour check. I over all liked it and would recommend it. I just hope that you get more hours than what I did. Cafeteria was called the crapeteria...they did not have a lot of choices. Best time to get anything was breakfast. Otherwise, I would bring your own lunch. The salad bar was good at lunch, but you can only eat that so often. Call was about 1 day a week and 1 day on the weekend per month. Not bad...call was hit or miss. 08/21/2019
Housing was approximately 8 mile(s) from the hospital. The name of the housing complex was Candlewood Suites Plano Medical. Housing was located in city of Plano, Tx. On a scale from 1 to 5, I would rate it a 4. I often stay in Candlewoods and really like them. This one was just bought by the IHG line and was upgraded. Rooms are decently sized and this one has a pool. Free Laundry and fitness center. Located right off the toll roll. Lots of things to do in the area, you will not be bored on weekends. LOTS OF TRAFFIC and the drivers are not the best.
Return to top of page
---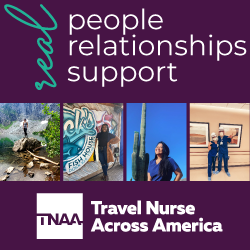 Click here for advertising info