Travel Nursing Agency Ranking Results
Each ranking is averaged and updated on a continual basis. The highest score for an agency is 100.

Go back to travel nursing agency rankings.

Click here to view a list of over 300 agencies and their contact information.

Travel Nursing Company Review of: Robinson Medical Resource Group

Score
(all time)
Score
(within 1 year)
1. Knowledgeable
4.3
2. Friendly
4.7
3. Efficient
4.2
4. Honest
4.3
5. Pay rate
4.3
6. Paycheck accuracy
4.5
7. Housing
4.3
8. Benefits
4.5
9. Supportive
4.3
10. Assignment selection available
3.8
11. Individualized
4.5
12. Insurance plan
3.8
13. Reliable
4.2
14. Accessible
4.7
15. Reputable
4.3
16. Accommodating
4.3
17. Professional
4.8
18. Paycheck arrival time
4.8
19. Chances you will recommend this agency
4.5
20. Chances you will work with them again
4.5
Total Score (number or rankings)
87.6(6)
(0)
This is my first travel assignment and I'm happy that I chose Tailored Healthcare Staffing. My recruiter, Elyse Spraul, has been extremely supportive throughout this whole process. She's extremely responsive (even on vacation!), understanding, and compassionate. I can't say enough good things about her! From my experience, Tailored Healthcare has been phenomenal. Everyone I've come into contact with works together as a team to provide the best support possible to me as a travel nurse. 10/18/2018
Excellent agency to work for. 09/27/2015
None 09/24/2015
Excellent company to work for!!! 12/10/2014
Have taken 2 travel assignments with them and have had problems with each, was not told that one of the assignmets was the way it was till i spoke with a fellow nurse that rejected it. Hard to get in touch with, or dont call back. had a recruiter that wasnt familiar with compact licensure. have to read contracts carefully.
Return to top of page
---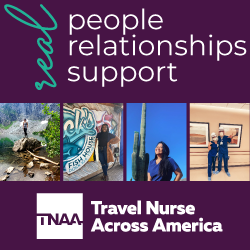 Click here for advertising info