Travel Nursing Hospital Ranking Results
Each ranking will be averaged and updated on a continual basis. The highest score for a hospital is 100.

Feel free to rank any hospital. You are not limited to the ones below.
Travel Nursing Hospital Review of: Palmetto Richland
Score
(all time)
Score
(within 1 year)
1. Friendliness and acceptance of travelers by staff
2.8
2. How open are they to allowing you to expand your skills while traveling?
2
3. Hospital Technology
3
4. Location (A nice area to live)
2
5. Cafeteria food
2.8
6. Parking
3.2
7. Physical layout of hospital effecient
2.5
8. Hospital appeal (looks)
2.5
9. Hospital orientation geared toward travelers?
2.8
10. Simplicity being initiated into the system (Do you have to do lots of unneccessary paperwork, drug testing, criminal background checks, etc. in addition to what the agency requires before you can start working?)
2.8
11. Reputation of the hospital
2.8
12. How nice are the doctors to staff
4
13. Friendliness of staffing office
4
14. Happy with the work scheduling procedure?
3.5
15. How efficient is their system so you can get your job done?
2.2
16. Adequacy of their nurse to patient ratio
2
17. How well staffed are they
1.8
18. How happy were you with your workload?
2
19. Staff morale (overall)
1.5
20. To what extent would you recommend this hospital to other travelers?
1.2
Total Score (number or rankings)
51.4(4)
(0)
I worked in the Emergency department(s) in the hospital. Nurses not helpful. Not welcoming of travelers. Nurses are very cliche'ish. No teamwork. Cancels travelers for no reason, Not a safe place. Worried about my license every day I worked there. Overloaded nurses with too many pt.'s 08/07/2019
Housing was approximately 15 mile(s) from the hospital. The name of the housing complex was Broad River Campground. Housing was located in city of Columbia. On a scale from 1 to 5, I would rate it a 3. Very nice people. Affordably priced but too far from town. 30 mins from everything. Red dirt was everywhere. Needs better road and pad paving. Dog area and trash receptacle available, but nothing else.
I worked in the Emergency Department department(s) in the hospital. There are 2 zones of this ER: yellow and red. Both are understaffed and busy as hell 98% of the time. I have never been expected to work with such a high combination of acuity and patients. For example, six patients ("normal" day is 4:1) in Red zone of which 2 are intubated, 1 is a stroke alert, another is a new chest pain needing the full workup, and they want you to go meet the ambulance to start a new stroke alert (so now your're off the floor for 30+ minutes). Other nurses cannot cover or help you because they are also this busy. Hallway patients everywhere: in front of the fire extinguisher, BEHIND the nurses station so you have to ask your desk mates to move so you can exit the nurses' station, have to move hallway patients to get your roomed patient out to CT. Yellow zone can be worse due to ridiculously high volume of admit holds, everyone is needy bc they'v been in the ED for 2+ days at this point, and you're usually staffed 5:1. Manager is decent. She makes a good show of staffing occasionally, empathizing with this crap shoot, being flexible etc. Director is awful. She will walk through the halls in the above scenario, interrupt you while you are conferencing with the attending and scold you for not having both side rails up of a patient down the hall. She will also write you up if you are in the nurses' station charting in Yellow zone (behind a glass wall) and not out charting at a WOW "so you can be close to your patients" (read: there's no techs). Cerner charting system was...fine? The town can be unsafe downtown, run down, surrounding areas are okay. There's a decent area of national shopping chains. My favorite part of this contract was all of the Southern food. Travelers are not allowed to work the trauma bays. This hospital does see a high volume of true Level 1 trauma patients, MVCs, shootings, burns etc. But that's okay because they're usually moved out of the trauma bay in about 5 minutes to your hallway spot. Otherwise they go straight to ICU or OR. Staff morale is low. General mix of nurses are travelers, central staffing pool, and new grads with a few seasoned staff that have been there >3 years who were part of the new grad team and don't know anything different. A large handful of staff were leaving to travel while I was there. Overall, I would never return to this area or this hospital. It's not worth your license. 08/04/2019
Housing was approximately 20 mile(s) from the hospital. The name of the housing complex was private. Housing was located in city of Chapin. On a scale from 1 to 5, I would rate it a 2. I left my first Airbnb in Chapin on the lake due to cockroaches. It was a detached garage apartment up on the lake. Landlords were decent though and the place was okay besides this issue. I then moved to Jim and Susie Bales- Oswalt's house. Private room in a shared house. DO NOT rent from them. They will accuse you of petty things, install security cameras in the common areas, complain about you nonstop behind your back, move your possessions around when you're not home, and leave passive aggressive notes taped to your door. Oh, she also enjoys using the half-bath off the kitchen with the door open. In the common area kitchen, I emphasize. It's just not worth the risk. I know I had an exceptionally poor experience with them while others renters just had negative experiences.
I worked in the MSU department(s) in the hospital. Floated often to like units in trauma, to ICUs and ER hold. Hires ICU travelers for stepdown areas so they can float you up. Doctors aren't bad to work with, staff is hit and miss in each department. The only consistently friendly, helpful area is surgical stepdown. MICU and MSU will ignore you but are okay, ER is a crazy, crazy place and nurses will help you but they are extremely busy. Techs help only when asked. Hospital is level 1 trauma teaching facility, very busy with unfunded patients. Lots of strokes, trach and peg patients. 1/2019 Least favorite contract in 4 yrs. 01/23/2019
Housing was approximately 20 mile(s) from the hospital. The name of the housing complex was RV. Housing was located in city of Winnsboro. On a scale from 1 to 5, I would rate it a 3.
I worked in the surgery department(s) in the hospital. AS A TRAVELER, IN THE OR, YOU ARE GIVEN 2 DAYS TO SHADOW. THEN THROWN INTO A CASE BECAUSE THEY ARE SHORT AND YOU ARE THERE AS A TRAVELER. I WAS TOLD..."YOU ARE A TRAVELER, YOU GOT THIS" NO ORIENTATION TO THE SERVICE, THE SURGEON PREFERENCE, EQUIPMENT OR STAFF. THEY HAD NO CLUE WHO I WAS UNTIL I TOLD THEM. YOU ARE SET UP TO FAIL AND STAFF WILL NOT HELP. CRNA INFORMED ME STAFF FEELS WE ARE PAID MORE THAN THEY ARE, THEY WILL NOT HELP OR CARE. WE SACRIFICE FAMILY AND HOME TO HELP. DO NOT EVEN CONSIDER. NO MANAGEMENT. PERMANENT NURSES CROWD THE DESK ON THEIR PHONE ALL DAY, YOU WONDER WHY YOU ARE EVEN THERE. DON'T COMPLAIN, THE DIRECTOR WILL TELL YOU TO LEAVE IF YOU DON'T LIKE IT!!! HONEST GREAT TRAVEL RN, TRIED TO DISCUSS TO DON BECAUSE SHE WAS TREATED HORRIBLE AND REPORTED. SHE HAD TO LEAVE. WE CAN RATE TIL WE ARE BLUE, NOBODY MAKES CHANGES. ALL ABOUT MONEY 07/21/2018
Housing was approximately 5 mile(s) from the hospital. The name of the housing complex was RATES ARE 1400 TO 2400. Housing was located in city of COLUMBIA. On a scale from 1 to 5, I would rate it a 1. HOUSING IS JACKED UP DOUBLE BECAUSE PEOPLE HAVE CAUGHT ON THEY CAN CHARGE DOUBLE TO TRAVEL NURSES FOR A DECENT PLACE. AIRBNB...$1000 AND UP FOR ONLY A SHARED ROOM.
Return to top of page
---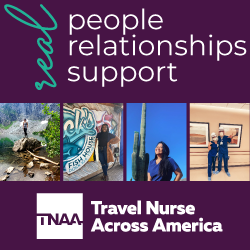 Click here for advertising info