Travel Nursing Agency Ranking Results
Each ranking is averaged and updated on a continual basis. The highest score for an agency is 100.

Go back to travel nursing agency rankings.

Click here to view a list of over 300 agencies and their contact information.

Travel Nursing Company Review of: Emerald Health Services

Score
(all time)
Score
(within 1 year)
1. Knowledgeable
4.5
2. Friendly
4.6
3. Efficient
4.5
4. Honest
4.4
5. Pay rate
4.3
6. Paycheck accuracy
4.4
7. Housing
4.3
8. Benefits
4
9. Supportive
4.4
10. Assignment selection available
4.3
11. Individualized
4.4
12. Insurance plan
3.9
13. Reliable
4.3
14. Accessible
4.4
15. Reputable
4.4
16. Accommodating
4.4
17. Professional
4.5
18. Paycheck arrival time
4.6
19. Chances you will recommend this agency
4.4
20. Chances you will work with them again
4.4
Total Score (number or rankings)
87.4(150)
(0)
This is my 1st & last assignment with them. No 1st day insurance & hours not guaranteed if flexed, even if hospital says you'll get paid for them. Insurance options are terrible. 02/17/2020
Contacted them twice. Signed on with another agency because they never contacted me. They gave ALL of my information to another agency that places for Corrections (prison) and Home Health care thinking that since I am a foreign nurse (Canadian) I should take whatever is given to me! I have 15 yrs of ER with American experience, licensing, and certifications! The other agency offers crap pay without benefits to start so an employer can hire a foreign nurse on a "try before you buy" basis. Like selling a used car. I am so angry & disgusted that they would do this to ANY nurse. The agency linked the email they sent me to the information and email I had sent to Emerald, with the name of the lead generator at Emerald agency. The people who did this to me should be fired!! DISGUSTING! 10/13/2019
Love my recruiter... Aaron McNally!! 06/01/2018
Best agency ever! 05/24/2018
Its an overall good company 05/23/2018
Great overall experience! 05/18/2018
i have been happy with Emerald, and will continue traveling with them in the future. 05/16/2018
I love Emerald Health Services! And I LOVE my recruiter Karen Le!!! 05/14/2018
I've enjoyed my time with Emerald and look forward to more contracts in the near future. Great company to work for! 05/12/2018
Great people to with 05/10/2018
I am quite satisfied with emerald health 05/04/2018
I am quite satisfied with emerald health 05/04/2018
all nice 05/03/2018
Helpful. Resourceful. Respond quickly. Great benefits. 03/25/2018
This agency is so open and helpful. they are very transparent about pay and work situations and it feels like a home to me. I would definitely recommend signing on with this agency for your future travel nursing assignments! 03/19/2018
The best travel agency I have worked with. Very responsive. 03/16/2018
I can't really speak in the insurance since I don't take benefits. But they have paid sick leave. They are committed and friendly. And have a great Deal of options available. 03/08/2018
The onboarding process was quick and easy, and my recruiter is awesome at communicating and timely with everything. I feel like Emerald is supportive of me and I'm not just another head to them. 03/04/2018
My recruiter is always on top of his job. He is wonderful at keeping me up to date of all assignments that are available. I never have to stress or worry. 03/02/2018
I have not worked with a ton of companies, however i wouldnt even consider leaving them now that im here. Theye have been great in every way for me. 03/01/2018
I have had a great experience with Emerald thus far. 02/20/2018
Patrick Minoofar has been so supportable, reliable, trustworthy and easily accessible at all times. Feels like a friend relationship and not an obligatory working one. 02/17/2018
Love my recruiter 02/11/2018
Love it 02/09/2018
I have been with Emerald for 2 years and still counting. I really believe your recruiter can make or break your experience as a Traveler. Karen Le has had my back and advocates for the best locations, best rates and fast interviews for me. I can reach her day, night, sick or on vacation. She has a large client base but always makes me feel important. She is the #1 reason I work with Emerald. I've been to company sponsored events and all the staff is great, but I'm biased and she's the best! 02/06/2018
First time working with Emerald. Good so far. Good recruiter. 02/06/2018
They are by far the best! 02/02/2018
Love my recruiter Stephanie Dion!! 02/01/2018
Began talking with Emerald at Travcon 2016. Finally took assignment with them and they have been super with everything so far. Extremely helpful and reachable. 01/24/2018
Emerald is the best company I've worked for! I've been with multiple agencies, and emerald is by far the best! They are personable, work hard to get us the most money, hold fun activities to meet others, and are always reliable. 01/12/2018
My recruiter, Matt Collins, is amazing! I have been in touch with him for 3 1/2 years, but we never managed to match up when I was needing an assignment. The stars finally aligned, and he got me a wonderful position with a great pay package. He is always accessible and responds to me very quickly. 01/12/2018
Cynthia is a great recruiter! I trust her and she looks out for me always. 12/19/2017
I enjoy working with EHS! 12/14/2017
Very trustworthy and they can pick up on your vibe meaning they don't overwhelm you with texts or call if you don't want. They have social events to meet other travel nurses, all nurses are welcomed too 12/07/2017
Love emerald! 12/04/2017
Amazing company 11/30/2017
I think your experience is shaped by your recruiter. I've had a great time with my, who was connected with me via referral. I have left and come back to this company more than once. I am finally learning my lesson to stick with them! I've never taken their company housing or benefits so I can't vouch for that 11/21/2017
Great experience so far! Everyone has been friendly! 11/18/2017
Emerald is the best agency I've worked with so far. My recruiter always gets back to me in a prompt manner and the company alone knows their stuff. They have been staffing California almost as long as I've been alive, therefore, they know their hospitals and are always willing to help with any questions I have. I have not been disappointed!! Their events are top notch, and I find myself having the time of my life!! 10/26/2017
Love them love their availability. Love their honesty 10/26/2017
Will give me all the referral money from all referrals. This is God's Kingdom- mine. It is mine. Do it- 10/17/2017
As a seasoned traveler, you look for a company with a good pay package, honest [as they will be :)] recruiter, good benefits and support which I found in Emerald. The on-boarding process was seamless. They responded to any requests/questions quickly, I never had an issue with my pay. And I have been offered enough options for assignments. I also like that they host events/meet ups for their travelers and staff to interact. 10/11/2017
overall a wonderful company to work for 10/11/2017
overall a wonderful company to work for 10/11/2017
best company i'v ever worked with 10/07/2017
Karen is the bomb.com 10/05/2017
Friendly staff, fasting job listings. 10/04/2017
They are an overall amazing agency and they really make their nurses feel like family. My recruiter Jason Wilson is like no other. 09/29/2017
Absolutely love Emerald Health Agency! Since day one I've had the best experiences with them. My recruiter Karen Le is the best recruiter ever! She works so hard to make sure that I am completely taken care of at all times. Very professional and accommodating with any request I've ever had! As long as Karen is at Emerald I will be there with her! Quality place and staff 09/28/2017
Camille Morrissey was my agent at Emerald Health Services. This company was awesome. I never had an issue. My check was in my account every week. Camille gave me the highest pay she can. There was no negotiating. Compared to other travelers I worked with, I got more. Other people from other companies had to negotiate for their pay. If I had questions, I just simply send Camille a text and I would get a pretty quick response. I'm not a number with this company. If felt like Camille treated so well, always checking on me. I felt like I had friend. 09/23/2017
I love Emerald Health Systems! 09/05/2017
My recruiter is great 09/04/2017
I have been with Emerald for almost 5 years. I ventured out once with CC because they had a specific job where I wanted to go with a friend. Did not work out well, and I went right back to Emerald. I just wish they would expand to more states, would like to try Hawaii 😀 Love the company and my recruiter. 08/31/2017
They present you to hospital under false pretense...once hired they have given others including myself reasons they have to decrease rate of pay an sign new contract. They always change their story and blame each other which is endless circle. Not professional at all. 08/31/2017
. 08/29/2017
Emerald has been Great! They are supportive and are always available when I have a question. My recruiter is Monica and she is the best! 08/27/2017
I just signed on for my 2nd assignment with this company. I love my recruiter, Karen Le, she is THE BEST. She really puts the work in to hard to find me best jobs & rates, & is such a genuine & professional person! 06/10/2016
I've had experience with a few travel companies but working with Stephanie Dion was by far my best experience yet! Such an amazing person to work with! 04/20/2016
After reading all the wonderful reviews regarding Emerald, I honestly thought this would be a safe bet. Big mistake. I can tell you that an experienced MATURE recruiter is the key to a successful assignment. I do not recommend Camille Morrissey. She failed miserably and I simply could not rely on "her word" when it came to following through with major yet basic tasks. My pay checks were wrong. The 30" for lunch wasn't applied to my check on one week and another week, I simply had not been paid at all due to a problem with the facility and the payroll form used when submitted on Monday. It is now Friday and no money deposited for my work. No phone call made to me for 3 days informing me of the problem so I could try and rectify it, somehow. Then there was a contract issue. The dates were wrong.The contract was written so badly, the company manager of Emerald, Steve, made a call to me, telling me it was he and Camille's mistake. He signed off on the contract without reading it but he was going to make it up to me if I worked 2 extra weeks by placing me in "very nice housing". Because I took the stipend and found my own housing, I lost it due to the wrong dates given. I trusted him to find safe descent housing to work the last 6 shifts the hospital needed me. This was our agreement. Well, I was offered housing in an unsafe area with a low rent motel chain. Meth is heavy in this area and the motel offered is known for the drug busts. Working in the ER, we are familiar with the particular crime in the area and are close with the first responders. This was my first contract with Emerald and I can't tell you how disappointed I was from the incompetency of a simple contract to the rudeness of Camille Morrissey who has displaced anger issues because her mistakes were exposed and it was she who was ultimately responsible. She is a recruiter who simply cannot own her mistakes much less correct them. Instead hostility and rudeness are her defense weapons. As I said, the more experienced and mature recruiter would have made the world of difference in resolving basic issues, like correct contract dates and correct pay checks ... Beware of this company. I had the worst experience in my 10 years of traveling. 03/28/2016
They lie! Only out to make money off the hard work of the nurses. Leave you hanging, don't back you up. Put you in places that have no ethics, then when this is brought to their attention, your told, "it's only 13 weeks!" No thanks. I value my license and my standards of care. 02/22/2016
None 01/18/2016
Na 12/24/2015
They are great the best travel company ever. 12/21/2015
n/a 12/21/2015
Love my recruiter 12/21/2015
This is my fifth travel assignment, but my first with Emerald. They are my favorite thus far! Everyone in the company is not only willing to help, but also happy to help!! 12/21/2015
They were great, and will probably be traveling with them in the near future. 12/21/2015
Great company and staff. 12/19/2015
Honest company, great with communication, efficient recruiters, and reliable team. 12/18/2015
Karen is awesome 12/18/2015
I am happy with Emerald. 12/17/2015
Karen Le is the best recruiter to work with. She listens to my needs and executes. I'm glad to have her as my recruiter! 12/17/2015
Emerald Health is the first and only travel agency I have had the pleasure to work with. I have received excellent support, assignments and salaries in all the places I have signed with so far. My agent is top-notch and always taking care of whatever I need or want. 12/17/2015
Avantae is the best, he walked me through each step thoroughly. 12/17/2015
Your captcha isn't working 12/17/2015
Avantae is awesome represents the Company in an amazing manner, always referring coworkers to company. 12/17/2015
Avantae Arrington has been an amazing recruiter to work with for the last few years! I would highly recommend him and Emerald Health Services to anyone interested in traveling! 12/17/2015
EHS is an excellent traveling agency for professional registered nurse. Overall, the company exellerate because of the staff. I belive that the most important person are the recruiter itself. They are the one who will give the nurses what they want and need. They provide the best job offer and salary. The recruiter treats the nurses with professionalism which shows Respect, Excellency, and trustworthy. EHS is the top traveling agency that can be trusted and serve. 12/17/2015
My recruiter was excellent in communicating with me during this assignment, she was also resourseful and available every step of the way. 11/10/2015
Have really enjoyed working with everyone from Emerald Health Services 10/29/2015
. 10/28/2015
Aaron McNally has been excellent with her professionalism and being efficient with communication. This is a great agency! 10/26/2015
n/a 10/26/2015
Aaron McNally at Emerald Health Services is by far the best nursing travel agent that I have worked with. She came highly recommended to me and I can not reiterate how much I agree with the hype. Had it not been for my acceptance into CRNA school, I would've never worked with anyone else again. 10/23/2015
NA 10/23/2015
Had a great experience with Emerald and Aaron McNally my Recruiter. 10/22/2015
I HAVE HAD A WONDERFUL EXPERIENCE SO FAR! 10/21/2015
Had a great experience with Emerald. They've been honest and easy to work with during my entire 6 months assignment, and my recruiter Lana was a gem! 10/20/2015
My recruiter Lana Kimmich is everything one could ask for in a recruiter. She has integrity, She is honest, has good judgement, is empathetic and friendly. When a handoff is required in the service she follows-up and is always available to talk and is a highly effective contributor to a professional organziation. I recommend! 10/19/2015
My recurter is super nice and very helpful 10/19/2015
Emerald was recommended to me by a fellow travel nurse. This is the first assignment with them. I have been satisfied with their services. 10/18/2015
Camille Morrisey is great to work with! Always found me the best place to work with high pay!! Thanks so much. 10/17/2015
Ive worked with Stephanie for a few years and been very happy with Emerald! She's always prompt and easy to contact. 10/17/2015
My recruiter works hard to find me the exact assignment I am looking for without talking down to me or making me feel like their minion. 10/16/2015
I had the chance of working with an amazing recruiter Avantae, he was a pleasure to work with.. Available at all times of the day, even for emergencies! I loved working with emerald and I will gladly recommend them to future travelers. 10/16/2015
none 10/16/2015
Absolutely LOVE Emerald Health Services, but specifically Lana Kimmich. She fights for me, she gets me contracts I want, she vouches for me, and she's always readily available to me. I've worked with other companies, but no one has delivered like Emerald has. 10/16/2015
Brian Grimditch is a great recruiter. Always eager to help and very attentive. 10/15/2015
I am so impressed with emerald, I called my recruiter for the first time, after application and references done and was given job submittals almost immediately. I was shocked to have gotten a job where I wanted to go in less than one HOUR!! Stephanie absolutely ROCKS, THANK you!!!!! fast, HONEST and so pleasant to work with!!!! 10/15/2015
Stephanie Dion is my recruiter and she is awesome to work with! I feel like she listens to what I want and is always honest about contracts and what the company offers. She's very personable and friendly. I would highly recommend her to other nurses who are interested in traveling. 10/15/2015
Emerald Health has allowed me to have some amazing experiences over the past year! My recruiter Stephanie Dion is always there for me and answers any questions I have or directs me to the person that can answer my question. I would definitely recommend her to any of my friends that would want to start traveling! 10/15/2015
Best agency I have worked with! ! They give a lot more personal attention. GREAT recruiter.229 10/15/2015
Best agency I have worked with! ! They give a lot more personal attention. GREAT recruiter.229 10/15/2015
Great 10/15/2015
Great to work for. Friendly and responsive to needs. 10/14/2015
Emerald got me an assignment with a hospital that my other agency would not even submit me to because I did not "meet the requirements." My recruiter is great and readily available. 10/14/2015
Lana is the best! 10/14/2015
Awesome company. 10/14/2015
My recruiter Lana is the best. Any jam at any time she gets right to work and fixes it even if it's after hours! 10/14/2015
I was referred to this company be another traveler and I LOVE THEM. They are ALWAYS available and reliable in EVERY situation. 10/14/2015
I have been with other travel agencies and this by far is the best one yet. Camille my nurse recruiter is AMAZING! Love emerald. Love it! 10/14/2015
Great pay rates 10/13/2015
Love them! 10/13/2015
I love working with my recruit, Cynthia H from Emerald. She is approachable, reliable, and supportive. 10/13/2015
My recruiter goes above and beyond for us! 10/12/2015
Love the location, recruiter was efficent, excellent and easy to work with. 10/12/2015
Emerald has been amazing to me on my two assignments. My recruiter Aaron is honest, friendly and prompt on all matters. I would highly recommend Emerlad Health for travelers :) 10/12/2015
had a job in less than one hour of talking with recruiter in location I wanted 10/12/2015
Great company 10/12/2015
Below is the content of the letter I sent to my redruiter's supervisors: My name is Kathleen Amirali, and I'm a travel nurse with Emerald Health Services. I've worked with other companies before, and I refuse to go anywhere else because of who I consider is the best recruiter I've ever met. Lana Kimmich has been incredible and I've stuck with her now for about 6 years, with only a break when I went back into the military. She embodies all of the qualities that make someone exceptional. Her integrity, vigor, relentlessness, compassion and capability of 'taking the bull by the horns' is impeccable. I adore her, trust her and above all respect her with all my heart and mind. I can't say enough, but I can give some examples: *First assignment at Downey Kaiser I was ready to walk after 30 days, and if she hadn't talked me off the ledge at some ungodly hour of the night during that shift I wouldn't be at my best assignment now at Kaiser Sunset. *Upon our first talk on the phone she insisted we meet in person, and I instantly knew then she was going to also be a wonderful friend. I've never felt so comfortable and at ease upon initially meeting someone. *She constantly kept in touch, and not just to try to solicit the company, she actually cares. *When I was getting anxious and had the nerve to talk to another company, she may be the only person who managed to put me in my place, and once again firmly let me know she 'had my back'...and she did. *She returns calls and emails in less than an hour, even when on maternity leave. *She continues to take care of many nurse friends that are interested, and goes to great lengths to accommodate them even when they constantly get cold feet. What more can I tell you??? Either way, I wanted her supervisors to hear it from who she helps all the time. And please feel free to contact me anytime if you want to hear more, but then be prepared to be on the phone a long time! I love Lana Kimmich, and I thought you should know why:) Have a wonderful weekend. Sincerely, Kathleen Amirali 05/19/2015
Not at all helpful or supportive of this nurse. Used to be a better agency but has gone down hill. 04/09/2015
I worked with Elizabeth and she was great. Got me my first ever assignment and helped me through the whole way. She was never too pushy and didn't act like I was a kid on my first job (like some of these agents do who act way too excited about their jobs). She was happy to text rather than call me all the time. My paychecks got messed up once or twice and she was extremely quick to fix them and immediately wired me the money. After this it never happened again. In fact my paychecks got bigger toward the end (did I get a raise I was unaware of?). She tried to get me my second assignment but unfortunately couldn't get me one where I wanted to go. Other than that I'd happily work with Emerald again and plan to see what they have to offer when I head out west. 02/05/2015
My recruiter, Camille, is great. However, it's their integrity I'm concerned about. Concentra Medical Center messed up my lab work, greatly, and it affected my ability to start my contract. Emerald's response was, "well, this just happens." Well, this is unacceptable as they are utilizing a company that messes up, time and time again, in which, you (the Traveler RN) is the one who is penalized. Emerald refused to send a letter on my behalf. Concentra's mistakes are called negligence and Emerald is willing to accept it. I don't accept it and I don't recommend Emerald. 09/16/2014
I have always had good experiences with Emerald. This is my fourth assignment with them and Jason Labinger always is professional with your needs in mind. 05/14/2014
My recruiter was always available to address my concerns. I did not take the housing with this company. I found them to have high rates. I worked with them for one assignment before I found perm employment. 03/19/2014
HORRIBLE EXPERIENCE!! I too was placed in housing that had run down furniture and a mattress with "Semen" stains all delivered and waiting for me. It was so disgusting, I contacted Travelers Haven and refused to stay in the apartment that night, this in addition to baby roaches on the floor in the bathroom! Trust me I took pictures to document the awful conditions. The whole apartment was in disrepair, broken tiles, Mini blinds that were dirty and falling apart, huge burn mark in the middle of the kitchen floor & numerous dry wall issues! Meanwhile, the housing chick at Emerald is acting like, " Oh, this Is not really a problem" & the recruiter had the nerve to tell me is sounds more like a "cosmetic issue", and why was I so upset! She even harassed me on my cell phone, until I blocked her number after I said what I needed to say and hung up on her after she basically called me a " Liar". Not sure where she was raised, but I don't lay my head down with rodents & where bodily fluids have been left behind by God knows who! I think the only reason I got all of my money that was owed to me was because I made a point of notifying the CEO of my horrific experience and the fact I had pictures documenting the experience. They tried to relocate me to some other sub standard housing, which I refused & then I was forced to cancel the contract. Word to the wise....BEWARE, everything that Glitters isn't gold! I have another friend that also worked for them and they treated her badly also. So this is a pattern with them! 01/27/2014
Some of the staff are excellent in departments of pay and compliance. I felt that I was on my own to try and get a renewal, I was asked to contact my manager to make ask for my renewal and was told "Your agency is suppose to do that". I knew that, and felt uncomfortable. The last renewal went better and my company worked with the hospital. I tried to do registry staff relief with this company, however, many cancellations and did not have many hospitals in my area. Overall, everyone is very nice and helpful. 09/24/2013
Great recruiter first time using this agency. Satisfied with them at this time. 08/22/2013
Prior to signing contract find out insurance rate.(I pay 800.00 a month for employee only) get initial schedule. (I started without one and am going day by day on initial start.) 02/07/2013
Make sure to READ COMPLETELY your contract. Issues with 1)start dates 2)pay-rate confusion with shift differential 3)Health insurance 4)Cancellation policies Not a lot of security given to the travel nurse. Also they send the first paycheck live. So though you will be paid every friday afterwards the first paycheck arrives on monday. Plan accordingly they wont tell you this. 09/13/2012
Loved my agent Charlyn Lynton, she made herself available to me 24/7... I literally called her at 1 a.m. on Saturday morning with a hospital/paycheck issue and she returned my call within one hour. I would and have recommended her. The support staff however is not on their game. I received many VERY rude phone calls regarding competencies that were coming due or other paperwork type issues and I was floored at the level of unprofessional behavior. For example, I received several phone calls or emails that would be intended for someone else. Additionally, I would receive emails where my name was spelled wrong or the name of the contracted hospital was wrong (wrong state) and I would received apologies in the form of "OOPS". Having worked in an office before I was a nurse, I would have been fired for similar behavior/incompetency. 08/08/2012
The medical benefits are not that great. Preventive care is good but if you need to visit the ED, expect a large bill, especially for diagnostic imaging. 04/10/2011
As with any thing made by humans there have been problems but both my recruiter and the nursing manager have jumped right in to get things fixed in a timely and professional matter 01/22/2011
My contract was cancelled after 8 weeks. The first month I was put up in a motel because the apartment was not ready. They put a stop payment on my stipend for the month that had already been paid. Money was tight, and without a gas credit card, I would have not made it home. Very unsympathetic. Would never work for them again. 11/29/2009
get everything offered written into contract. otherwise steer clear. 11/24/2008
I have 5 years in healthcare and 4 years as a traveler. This is a wonderful company to work with and for. There were issues with the very first contract I worked for this company. The hospital Boca Raton (horrible hospital to work for) terminated the contract 2 weeks into contract. The company stood by me and went to bat on my behalf against the hospital. Mark Sampson is a wonderful recuriter, Harry Holt great account manager, Leslie Robles DON very smart and fair. So far I have no complaints about Emerald will work for them as long as they want me to 01/22/2008
1. Pay check inaccuracy 2. Not supportive if you have issues with faciility 3. Nursing administration not professional in their approach to issues. 4. Recruiter (Lies) to get you into contract. (ie. Will pay for California License; but never received pay.) 01/02/2008
Very happy with my travel assignment. 12/06/2007
My recruiter was great! 12/06/2007
Good Travel Nurse firm. Excellent pay and benefits. 12/06/2007
As a first time Travel Nurse, I was recommended to Emerald by a friend who had traveled with them before. They treated me well and I have no complaints. 12/06/2007
I have traveled with several Travel Nurse companies and Emerald is definitely better than most. 12/06/2007
I have done 3 assignment with Emerald and they have been great. I also have several friends who have worked with Emerald and none of them have ever had any complaints. 12/06/2007
Great company! My recruiter was very sweet and my travel experience with them was everything I had hoped for. Highly recommended. 12/06/2007
STAY AWAY!!! Never work for this agency! I worked for them for over a year. Every benefit, pay scale, and "story" just became progressively worse. I regret that I ever worked for them except at least I learned some lessons that I won't soon forget. THEY LIE! After working for over a yr at the same hospital, the hospital breeched my contract at the very end and did not allow me to work my last 3 days. Therefore it cost me my hourly pay and my stipend that week. The agency did nothing about it. They completely allowed the hospital to get away with it. They were more concerned about keeping their relationship with the hospital( which is in jeopardy) than standing behind their nurse. I was also out the expense of staying in my apt. for that week while "waiting" to work when I could have just gone home and worked that week. Several times my pay check was incorrect and would have to " fight " for my money. I worked 48 hrs a wk for over a yr. They also lied to me about reimbursement of some expenses. I was never paid back for several expenses. They changed the pay scale and the ways of payment 3 times that yr. They also never paid my referral person their bonus. I realize there are not any "perfect" agencies, but these people are basically dishonest. I cannot work for an agency that operates this way. I now realize they were always lying to me about contracts and pay just to try to keep me where I was. Save yourself , your friends and coworkers from this agency! 11/27/2007
i am working with emerald now and really happy with our professional relationship. my recuiter, jason labinger is always on top of this and helps me to problem-solve all snafus(lifes little speed bumps.keeps me on track so i can be totally focused on my job and patients not housing or other issues that become rocks in our shoes...GO JASON:))) 06/04/2007
very nice and informative staff, never had a problem 01/02/2007
Great support and follow-up from my recruiter. Prompt response in getting my needs and concerns addressed and resolved. Payroll department unsatisfactory; had problems with pay every week (hours not accounted for, OT not paid). Customer service and efficiency lacking in payroll department. 09/11/2006
Housing placed me in rodent infested, cockroach thriving apartment! Breeched contract by not paying me weekly! Pay started out high and then slowly dwindled down. STAY AWAY! 06/20/2006
I signed a contract with them, but now the papers with all the "small" writing are on them. There has been a whole bunch of little details I'm just uncomfortable with. I don't know what to do. This will be my third travel assignment. If I had experieced with my first travel agency what I am experiencing now, I probably would have never traveled.
Return to top of page
---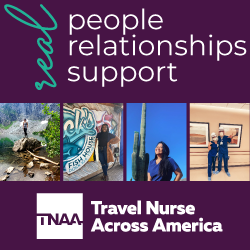 Click here for advertising info